Hello,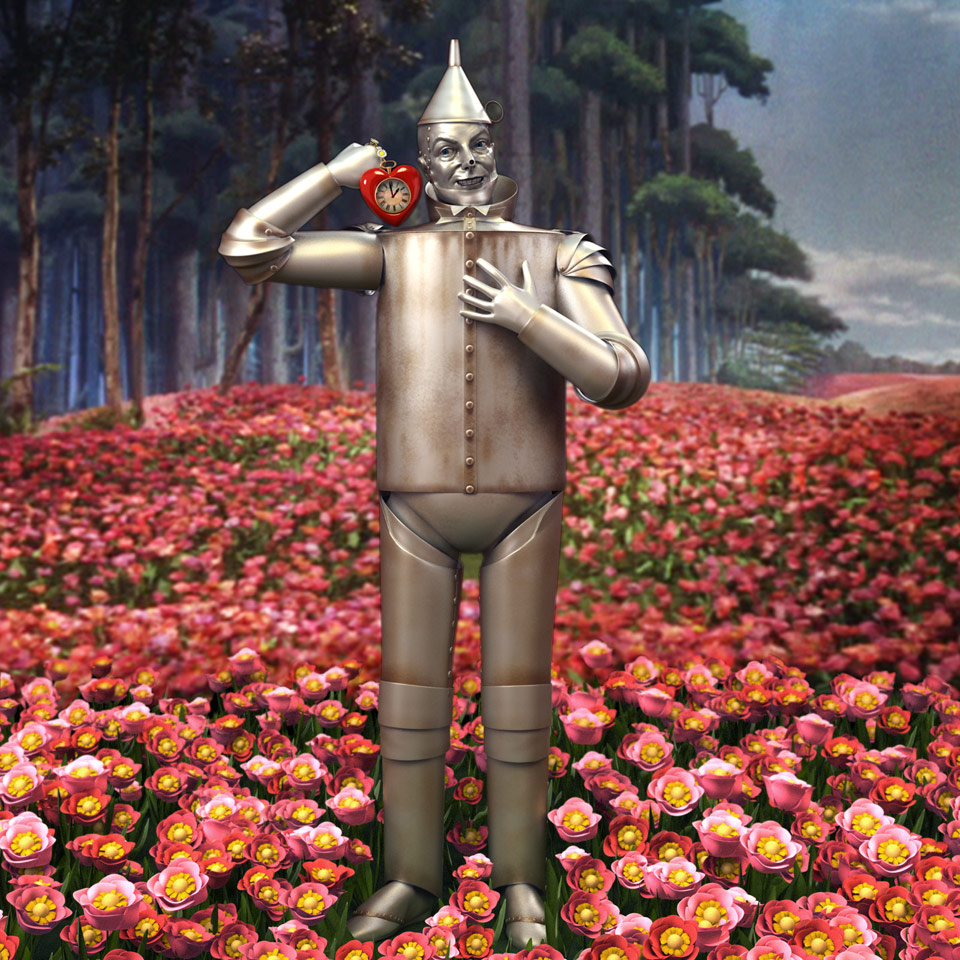 here's my final version of the Tinman from the Wizard of Oz.
His pose was based from a series of sculptures I made years earlier for the Warner Bros. Studio Stores.
Zbrush was use for the head and other details. And the Base meshes were modeled and rendered in Modo, with post work done in Photoshop.
Thank you,