A personification of time.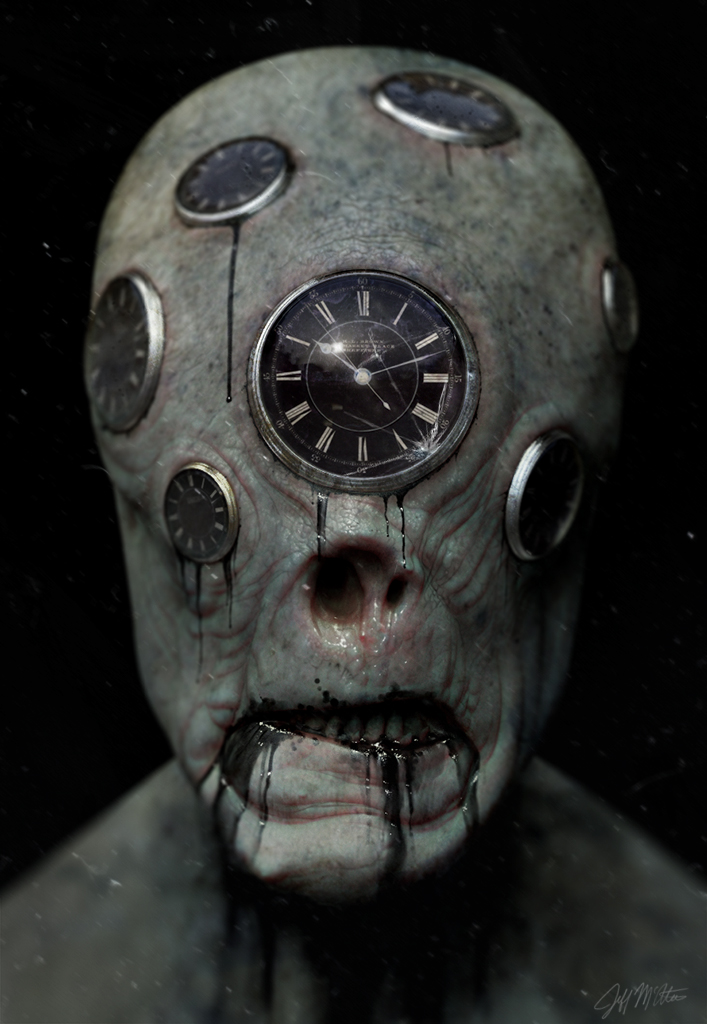 niice

small_orange_diamond

you have my vote!

Thanks everyone! I really appreciate the kind words!
Incredible work! The watch faces are beautifully done.
Woah. That's… really interesting actually;D
I'd love to see some render break downs.
SKYWAYS128 - Thank you!
Sam Leheny - Thanks! The render is pretty straightforward, the only thing that I did that was a little different were the clocks. I couldn't get the uvs to work in Keyshot, so I rendered the glass separately and put the clock face texture on in Photoshop. Next I composited the glass on top of it. Then I added some textures and painted over the render a bit. I also used the "Field Blur" in Photoshop to simulate depth of field.
very cool …congratulations
Beautiful madness)) Awesome
Thank you all. I really appreciate it!
Wow, that's amazing. I'd love to see how you made that. It looks really gruesome.

My mind boggles at how you did those little trickles of blood. :o Fantastic.

Outstanding work! Just like I see the time…

Thanks blckgold!
Black-Tooth, thank you! The little trickles of blood were painted on top of the render in Photoshop… nothing fancy.
Thank you Exordine. Yeah, time is truly relentless… I try to keep in mind that this guy is always in pursuit, trying to keep me from accomplishing my goals.
Fantastic image! Remind me a little of the wonderful art of Chet Zar
This is my new smartphone wallparer

Keep feeding us with your works, they re all great !