Trying out a new technique here. Thanks for watching!
[youtubehd]d7sAzc2u-x8[/youtubehd]
Attachments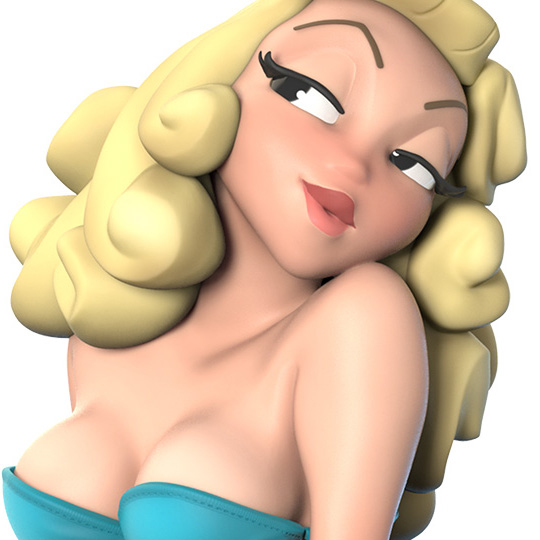 Shane, love your latest characters' style. I feel that there needs to be more old school characters where the emphasis is on character and personality.
I just signed up for your newsletter and purchased your "Creating a Simple Cartoon Character" tute on Gumroad - wished I had done so before. A lot of nice concise tips delivered in a polite manner while avoiding getting too deep into EVERY capability for EVERY function in ZB.
Looking forward to more tutes and tips.
Keep up the great work!

way cool, Shane! Love your work


thanks for sharing
LOVE your puppet technique… I so hope you offer this technique in a future tutorial. Yes, symmetrical would help those of us still learning. Your frog tutorial started my ZBrush year off and I can't wait to see what you do next!
Interesting use of the maquette/mannequin technique. I've used it for posing before, but never as a prototype for form. That's a great idea.
Thanks for your kind words everyone!
@nimajneb; Thanks! Yes, I wanted to give it a go. I was pleasantly surprised by the result and how easy it was to pose. I may make the Mannequin available sometime in the future.
@LynneMitchell; Thanks! I'll keep that in mind

I'm working on a large training course at the moment. So keep an eye out for that.
@Funky Bunnies; Thanks so much! It means a lot coming from you! I love your stuff as well! In fact, your work inspired this creation

I love this community, and how we all inspire each other. Can't wait to see more from you.
@SoDakZBrusher; Thanks so much for your support! I agree there needs to be more characters like you describe. Zbrush is capable of creating so much more!
Cheers,
-ShaneO
Thanks a lot for the tutorial Shane. Also signed up for the newsletter which contains some nice treats !
The mannequin approach seems really effective !
Nice worflow.
Very intersting way to pose ans sculpt. Did you use zphere mannequin way to create your mannequin ?
@Ouran: Thanks for signing up. I like the Mannequin approach. I need to try it again.
@ Cyril: Thanks! I'm not a big fan of Zspheres because I like my geometry segmented into separate pieces. I made the Mannequin out of simple polyspheres. Maybe I should make a video showing how I built it.
It would be great if you could make a mannequin construction tutorial.

I've seen several tutorials on how to use ZBrush mannequins, don't remember a single one showing how to make one.
looking good Mr shaneo!!

small_orange_diamond:D

Thanks Jase!
@SoDakZBrusher Thanks! I'll definitely keep that in mind

Also, thank you Pixologic for highlighting this on your Facebook page! Made my day

Nicely done Shane! So many artists inspired by Glines' work. I think you did his drawing justice.
Very nice sculpt and time-lapse video! Thanks for the share!
Astonishing! The initial sketch concept was phenomenal. I wish I could draw like you. And 3D implementation was so professional! I love this project!
@Sasquatchpoacher - Thanks so much Greg! That means to world coming from you! Yeah, I want to model more of Shane Glines' stuff. It's so inspiring.
@ NickZ - Thanks Nick!
@ Paul Marx - Thanks Paul! The drawings are done by Shane Glines. I wish I could draw that good too! Thanks for the kind words!

Aaaaaaah so lovely <3, thanks for sharing man!
Most enjoyable thank you for sharing.
I like it, thanks for sharing. I normally do not watch "cartoonish" stuff at all because it is just not my taste, so yea great work.
I loved this tutorial. Thank you so much.
The maquette in separate pieces seems such a great way to start a character. In particular,I really love how you created the stylized hair -with the geometric form being used to represent the curling hair.
Really helpful and inspiring!!