I've moved this post here …
it'll have her body …
[attach=61310]ZB-Vulcana.jpg[/attach]
Attachments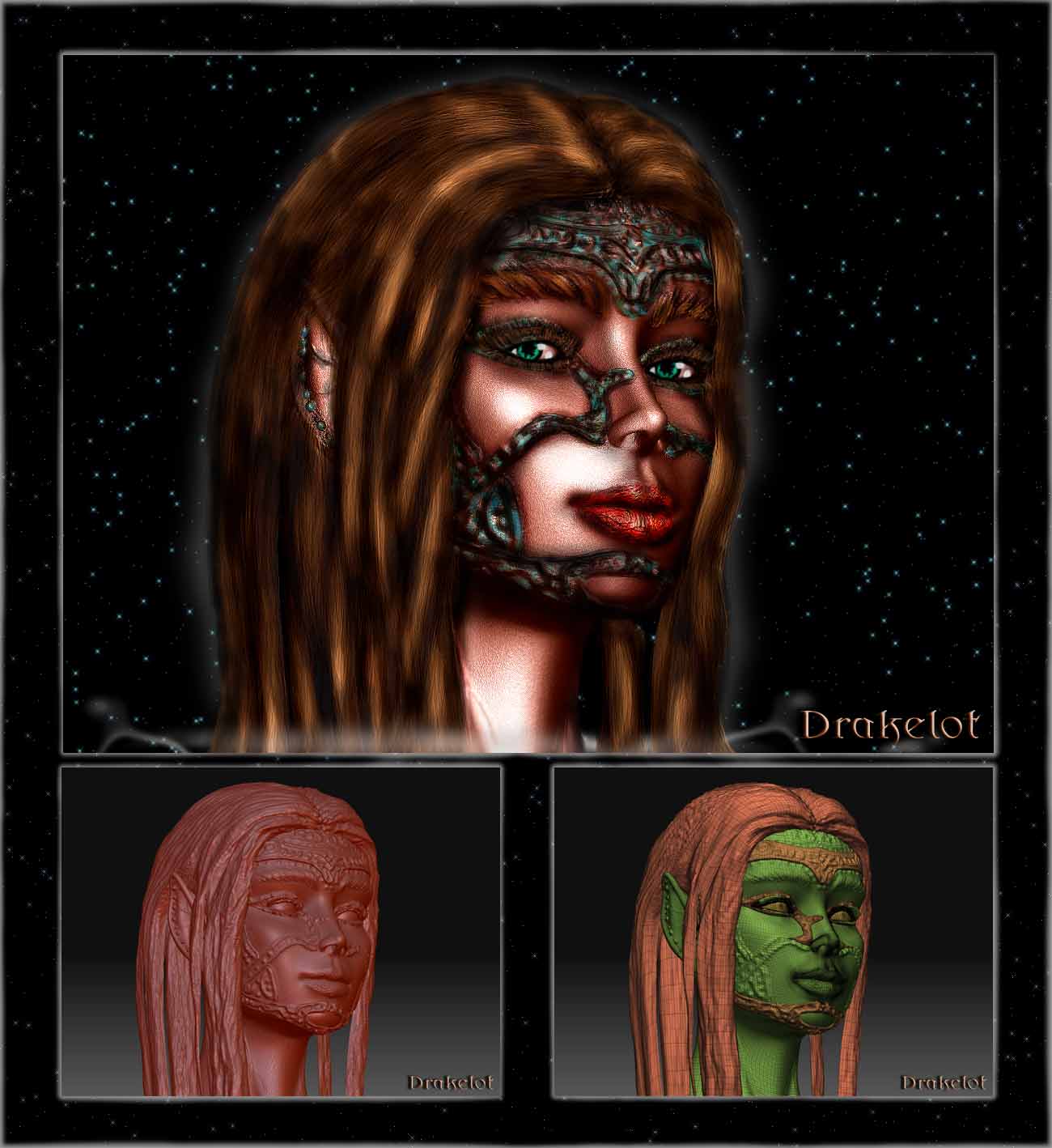 Over 3.5 mill polygons just the head
Now a Toon Version of my Girl !!!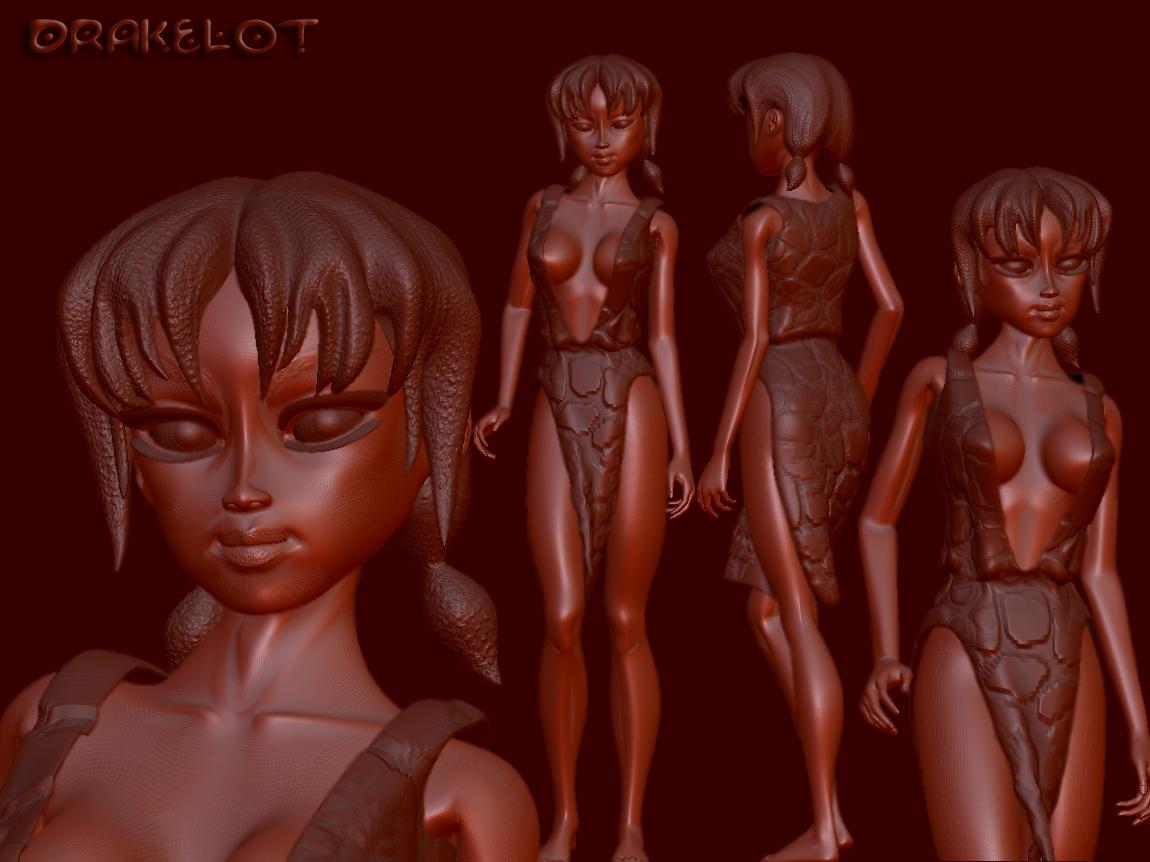 Have a grrreat week …
ANTONIO ( DRAKELOT )
The breasts are freakish. Get some older pinups to find out how large, natural breasts hang on a woman. Those look like ticks.
The second more cartoony girl is a lot more appealing. Her breasts still look a bit like implants though.
I just installed ZB 3.1 and nothing is working, help !!!
You can see Elecktra ZB and my new Sandy Princess :
I'll post more next week …
Antonio …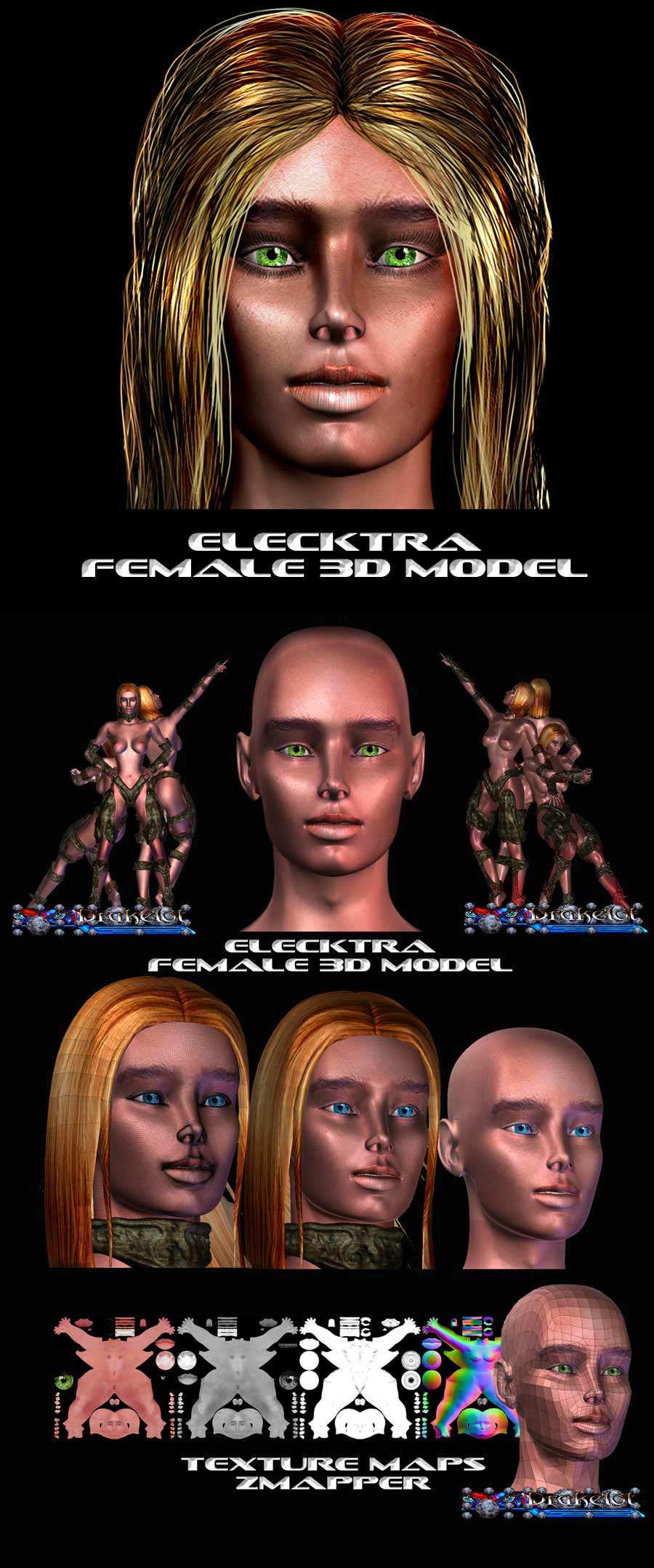 Attachments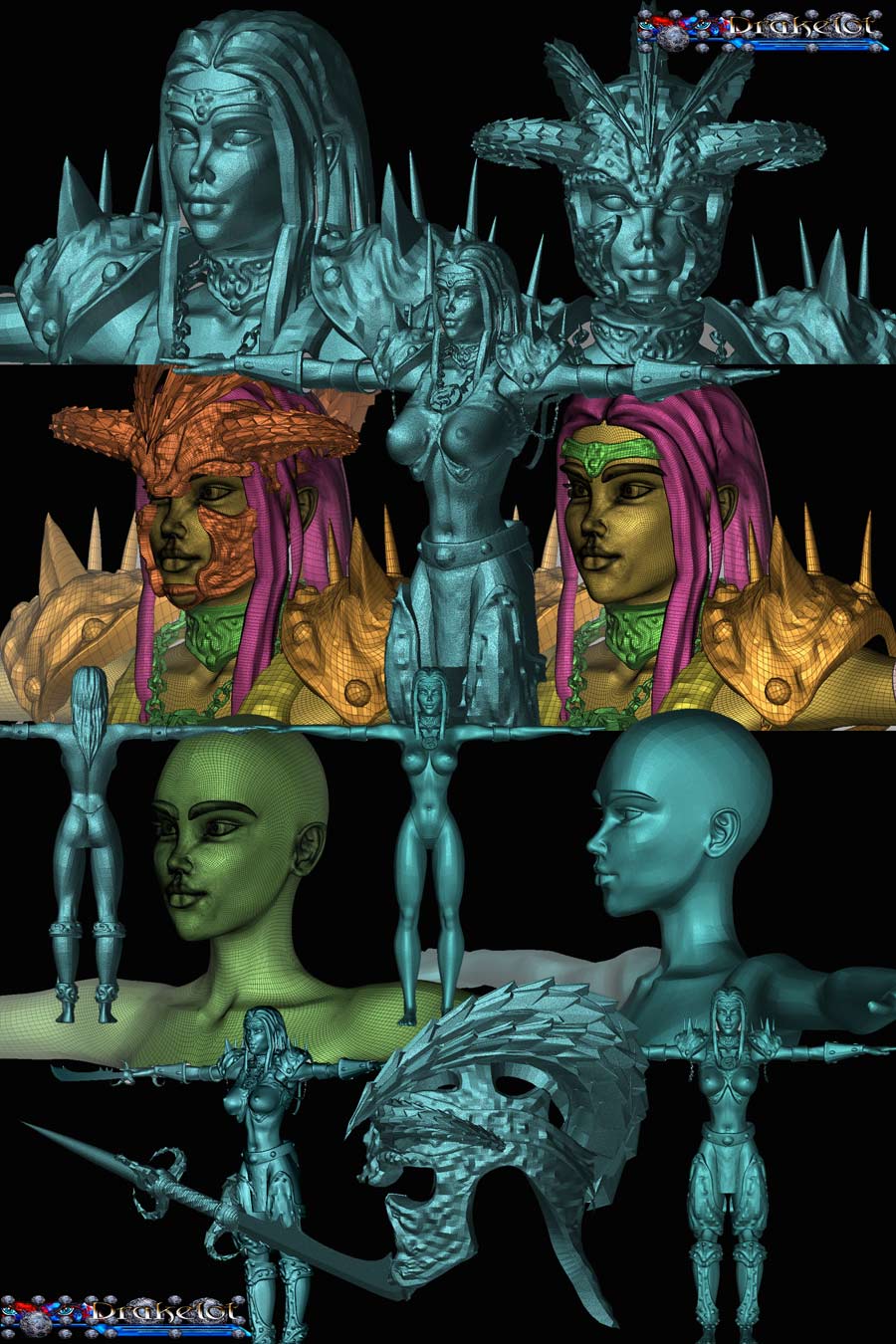 All renders with ZBrush-best-fog-soft-debth-6 lights …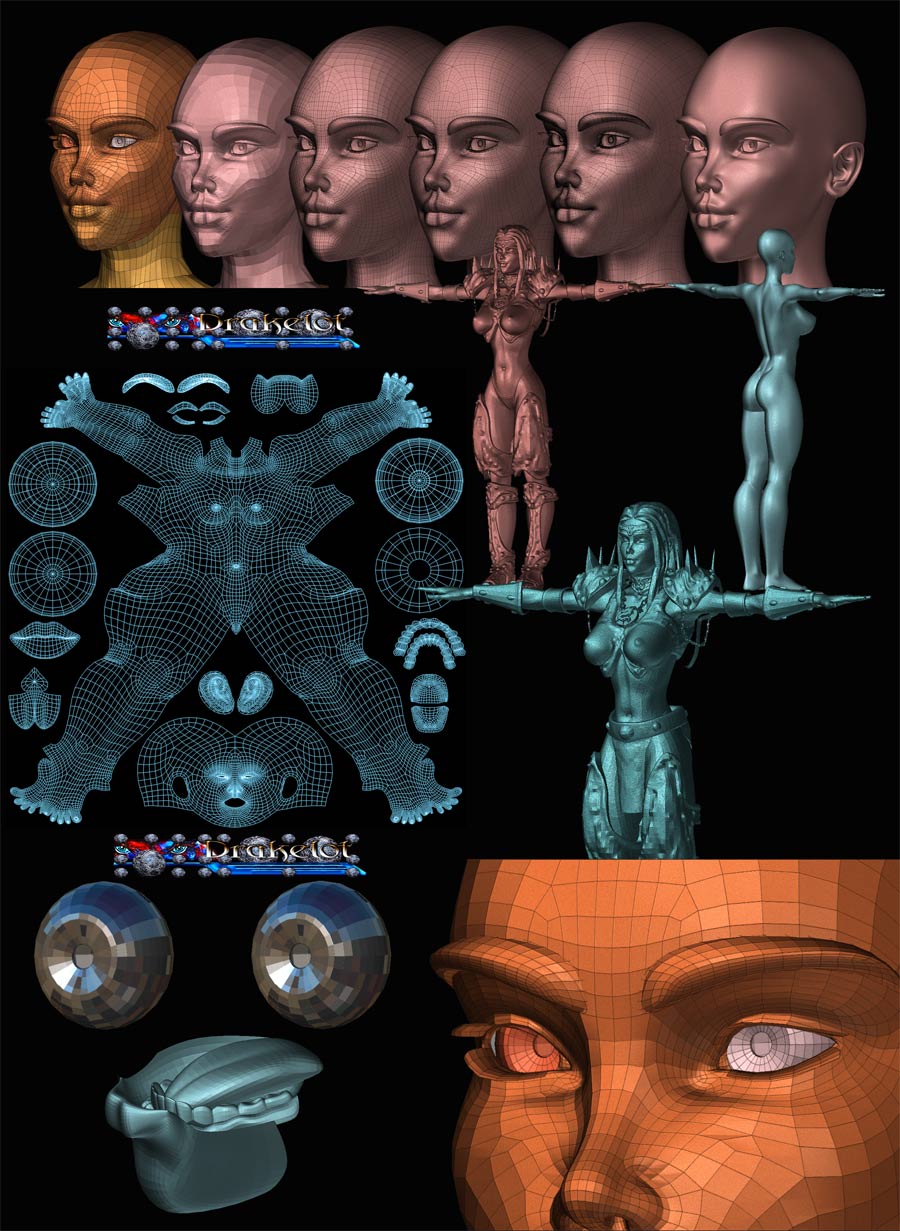 Thanks …
DRAKELOT
She looks like she suffers from back pain judging by the size of her enormous breasts.
What did you use to unwrap UVs? They are very clean and nice.
you need more practise in moddeling but your unwrapping skills are quite good! i never got into headus
NP … Elliott …
the breasts have lots of morphs, lol !!!
Here she is rigged and textured …
thanks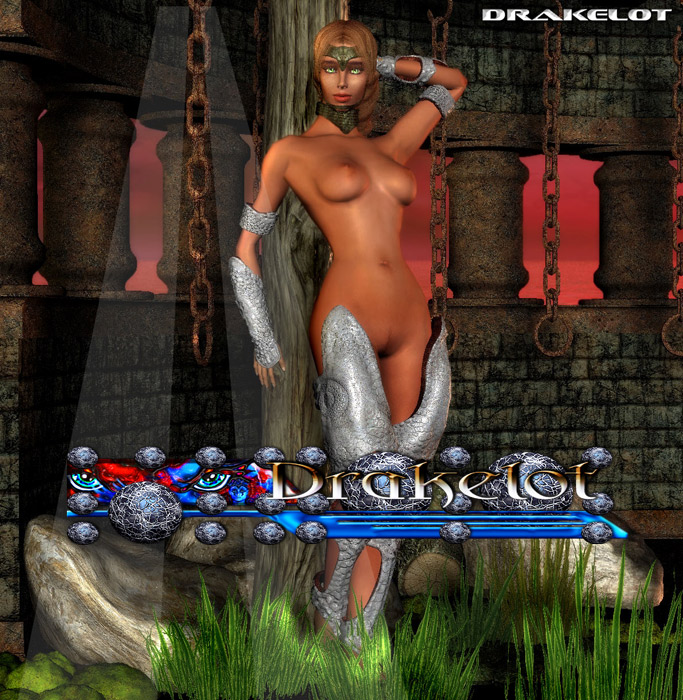 Hope you all like …
Antonio
hahaha 'i dream in symmetry' im starting to dream in wireframe!! i enjoyed all the comments here about boobies they were all funny… arite— so drakelot-- ive been wanting to buy UV layout ever since alex alverez showed me how simple and efficient it is- i feel like its essential for anyone that wants to finish anything in a reasonable amount of time. the thing is, ive spent SO MUCH money on computers and software its really difficult for me to invest more money on a luxury like this. i just noticed that there is a $200 version of the program- hobbyist- looks better than the $400 for the full version. question is: which version did u get, and if you got the hobbyist version, any regrets?
See her walking here :
http://www.drakelot.com/dnload/SX_Walk1/SX_Walk1.html
Drakelot
That's gotta be jam…cuz jelly don't shake like that!

Some more playing

More from my lady :
XYLDA & her new outfit …
The Claw and Fusion Gun.