Thor and his hammer model I did for Gamelfot game:Thor The Dark World.


***9426;Gameloft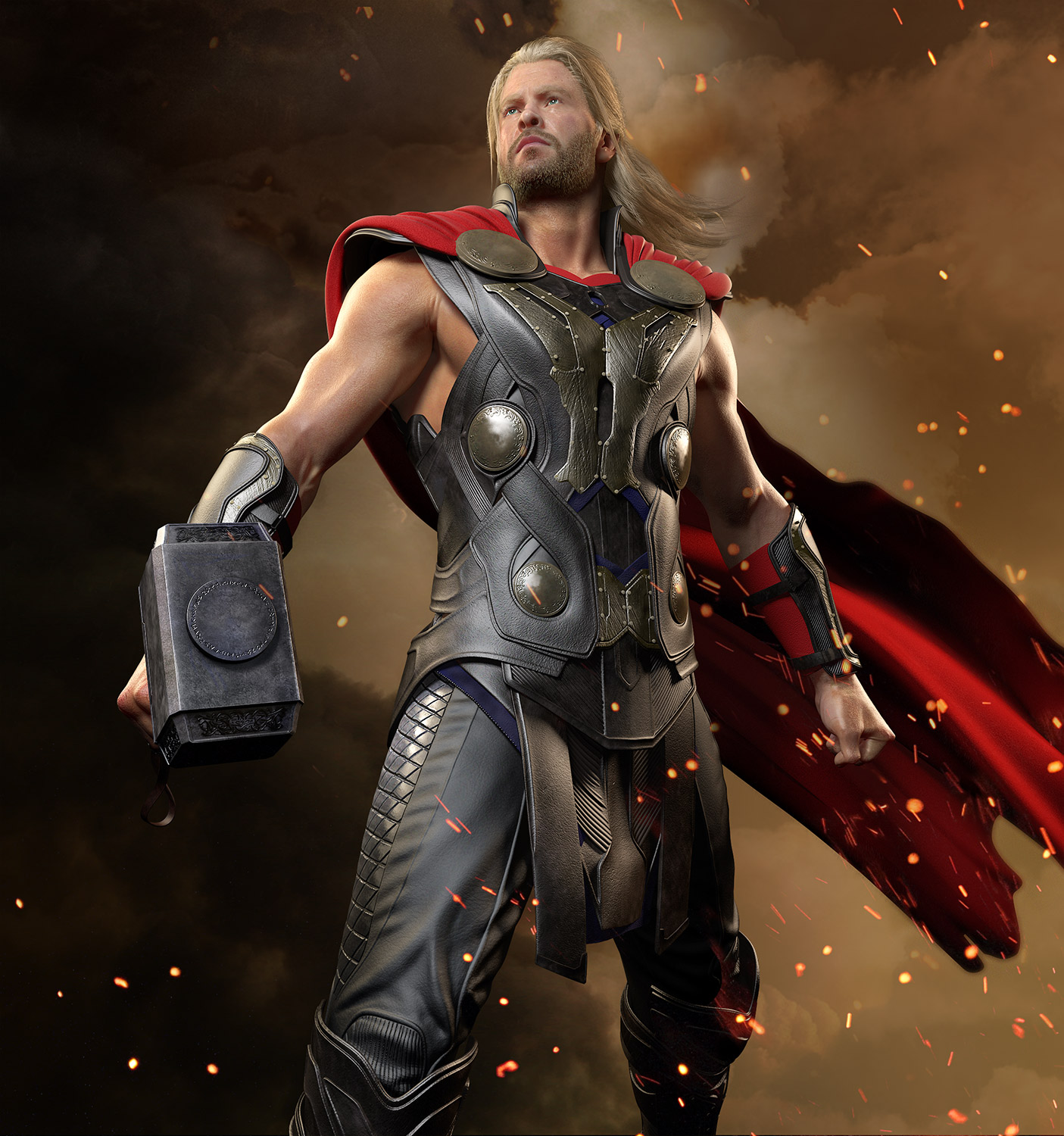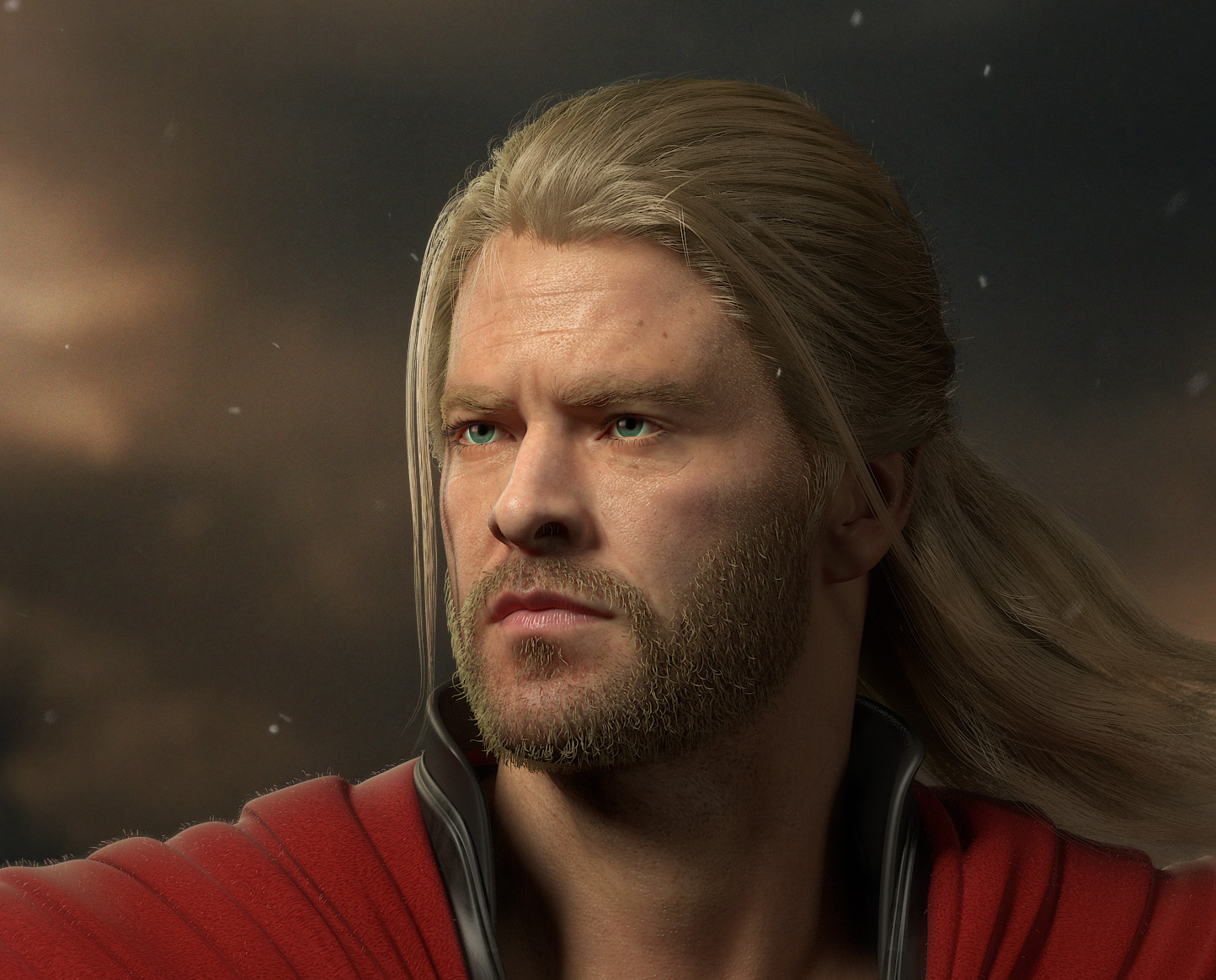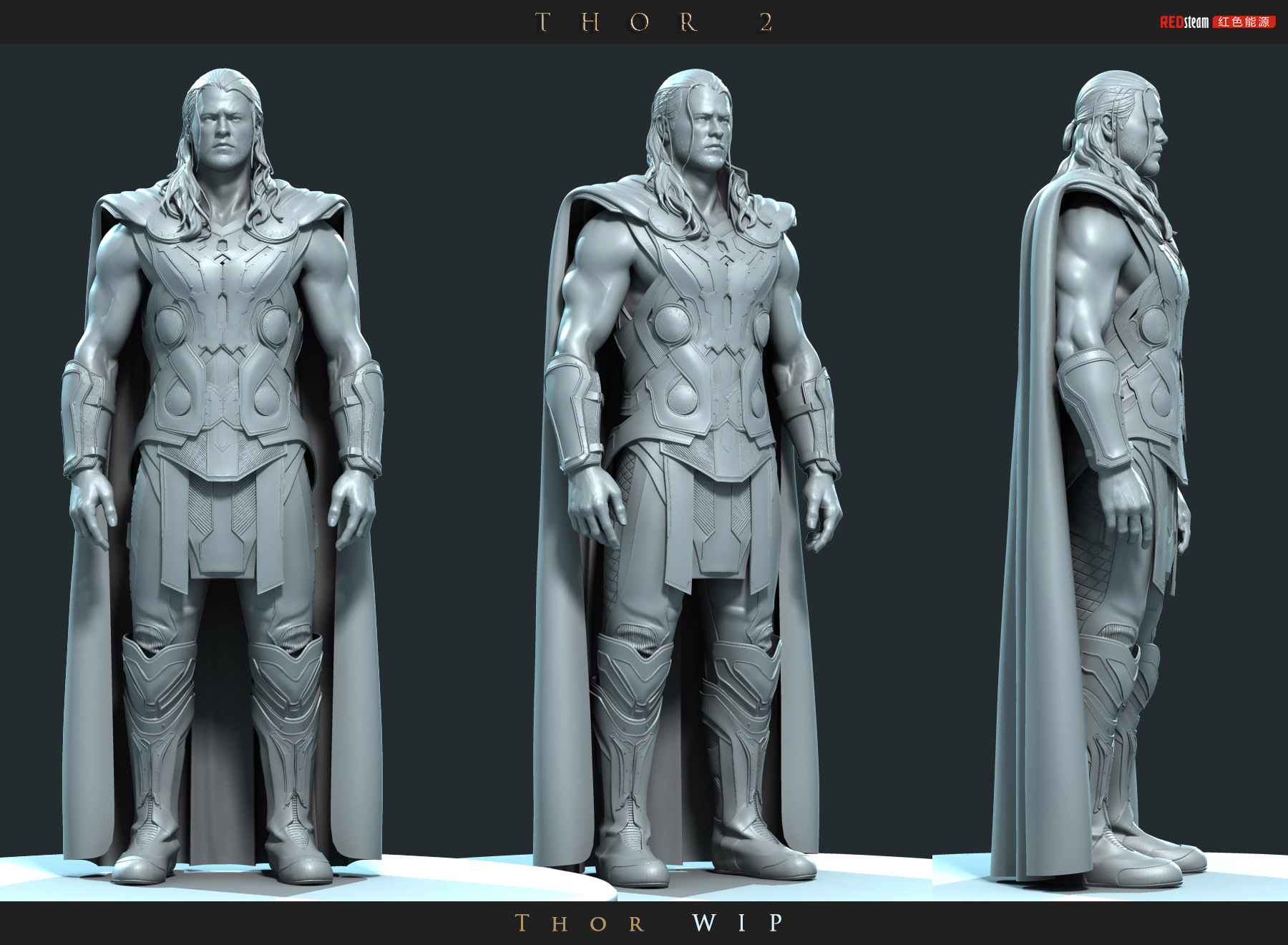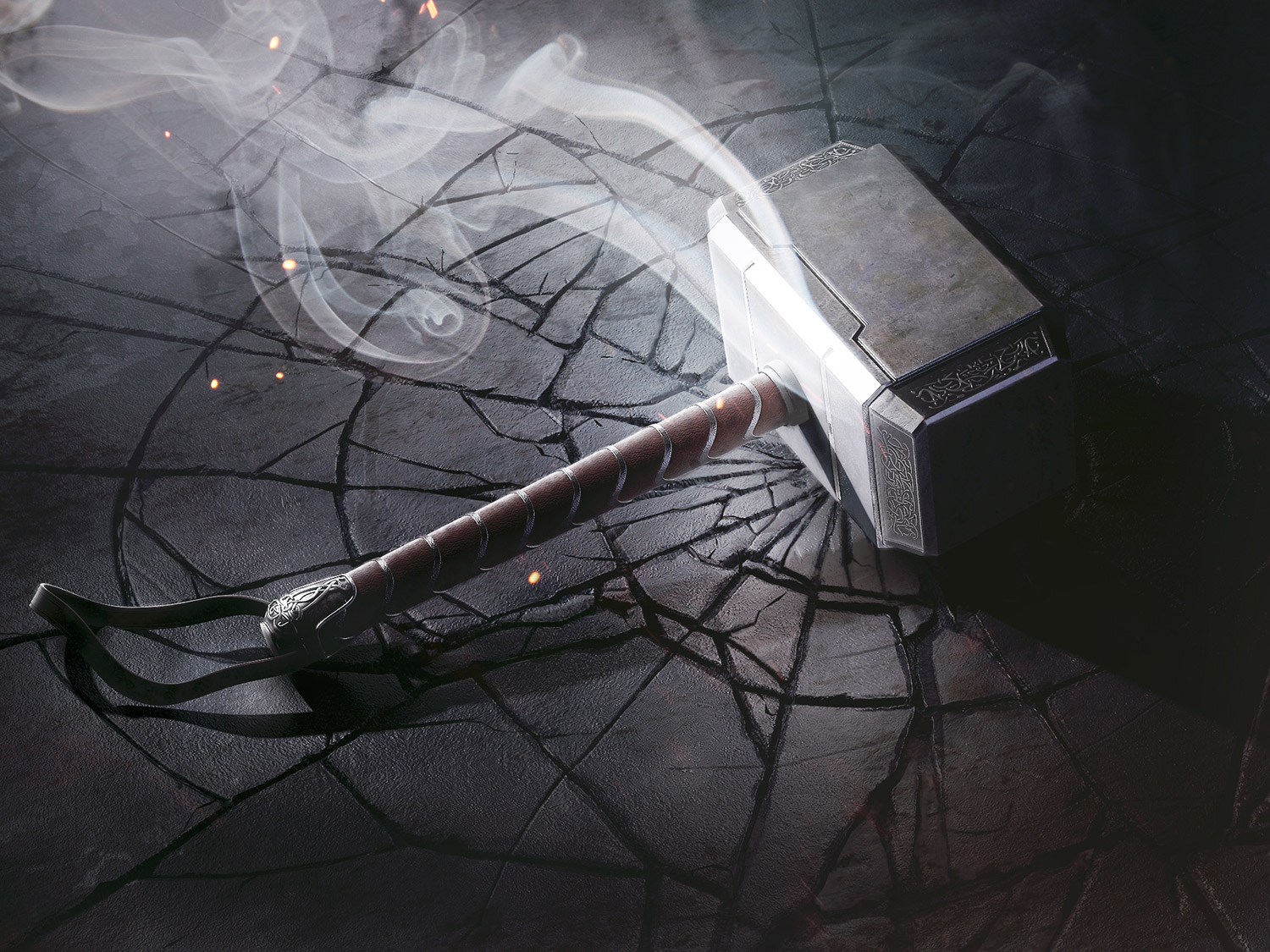 Attachments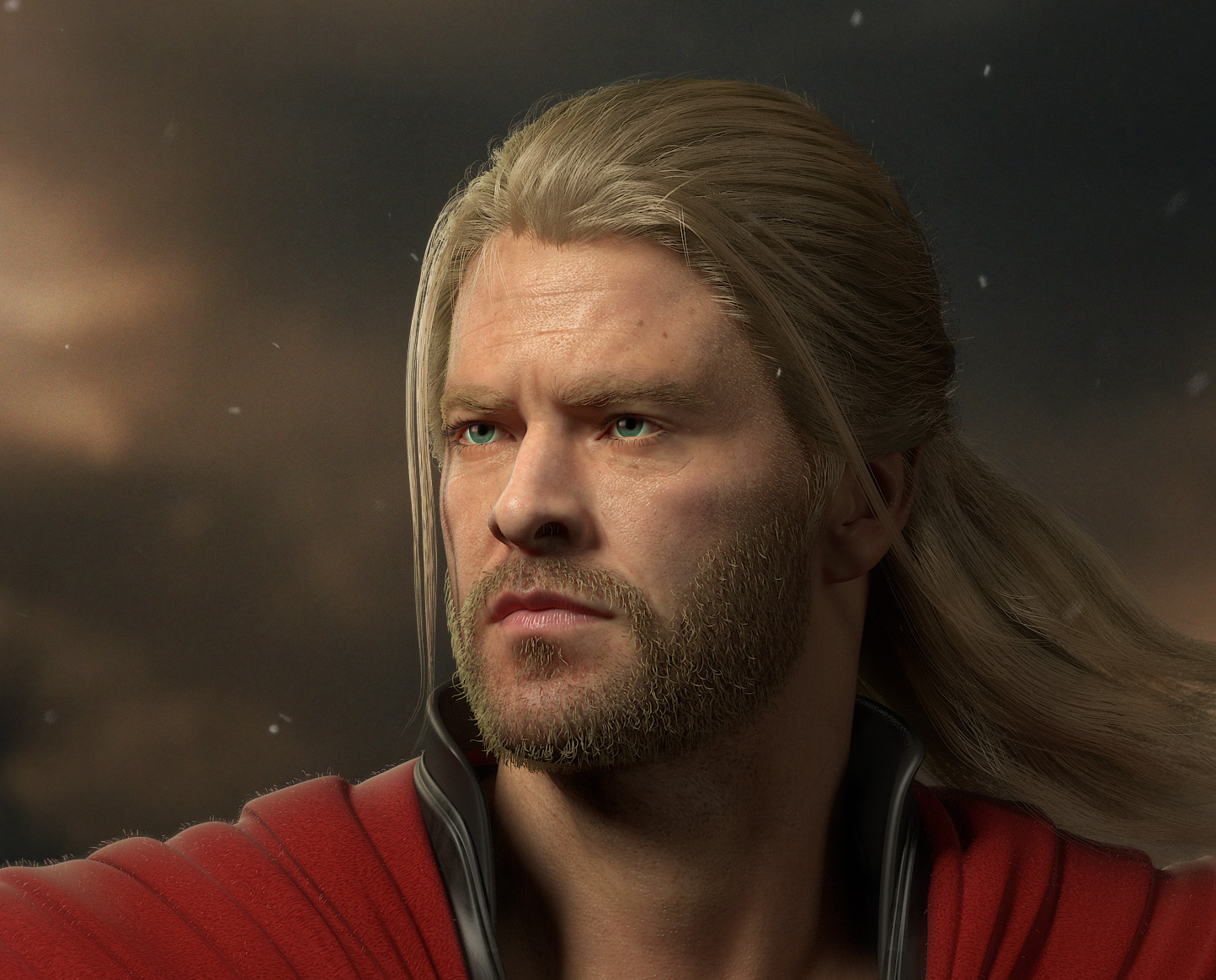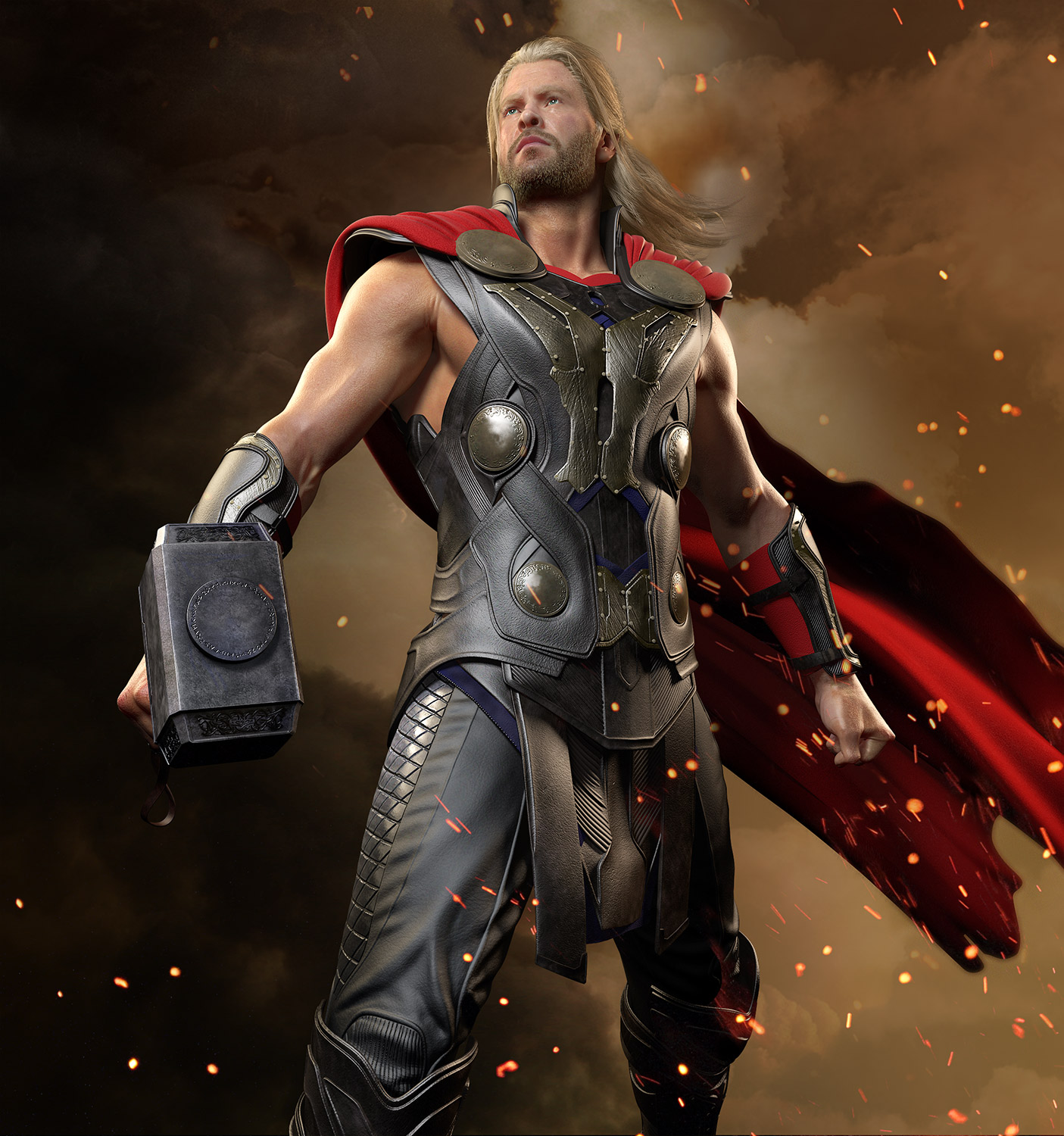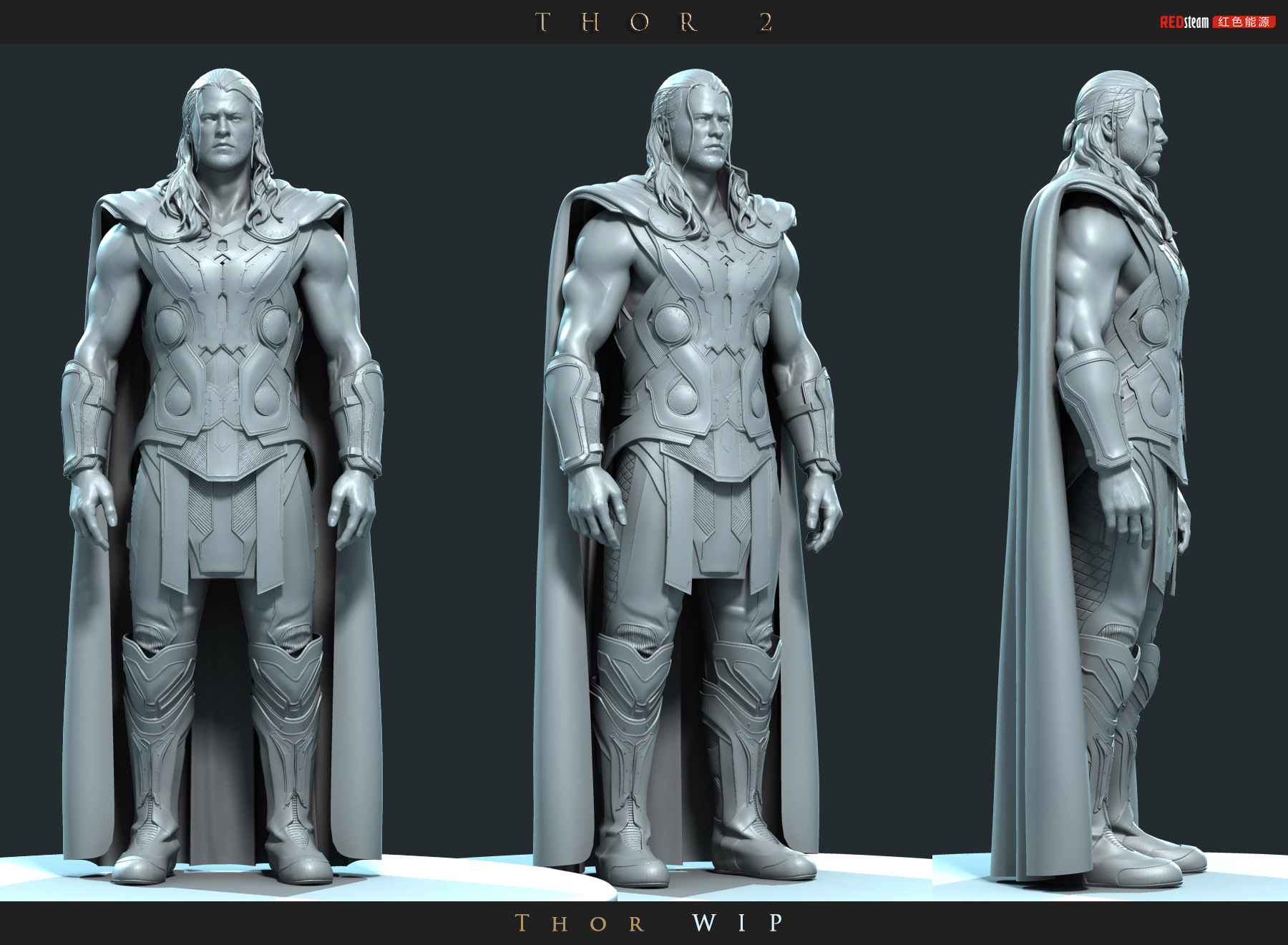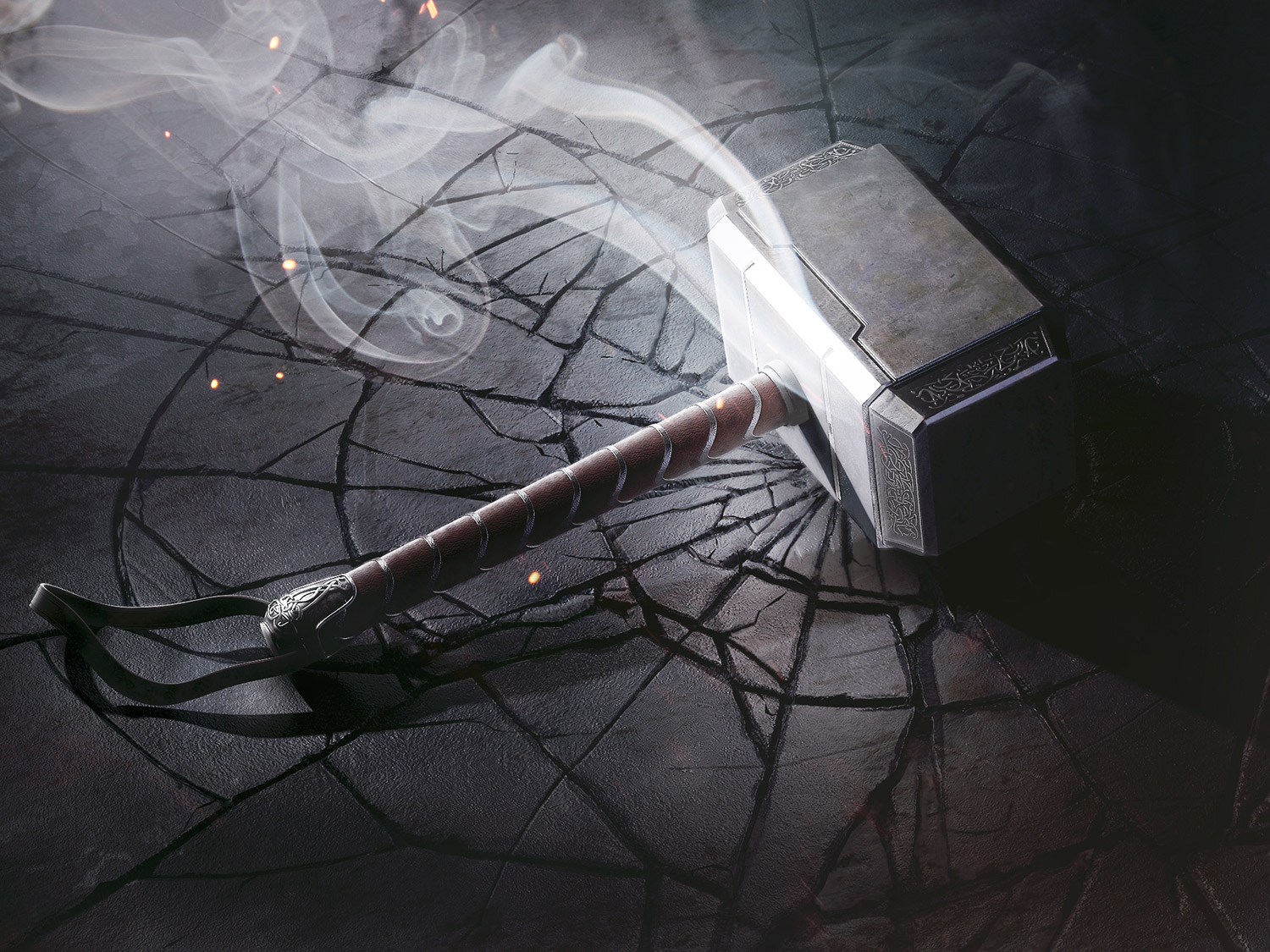 Work deserves attention.
I have long looked at the details.
Thank You!
Neat work! could share some breakdowns please?

small_orange_diamond

small_orange_diamond

small_orange_diamond

small_orange_diamond

Spectacular. It would definitely be great to see more info about your ZBrush use/techniques on this!
Thanks.
Here are some images about some more info and breakdown:
Bpr of Zbrush high res model:
I created a dynamesh model first then retopo it use Zsphere and finilize the model in Maya, and for the posed model I used TransPose Master.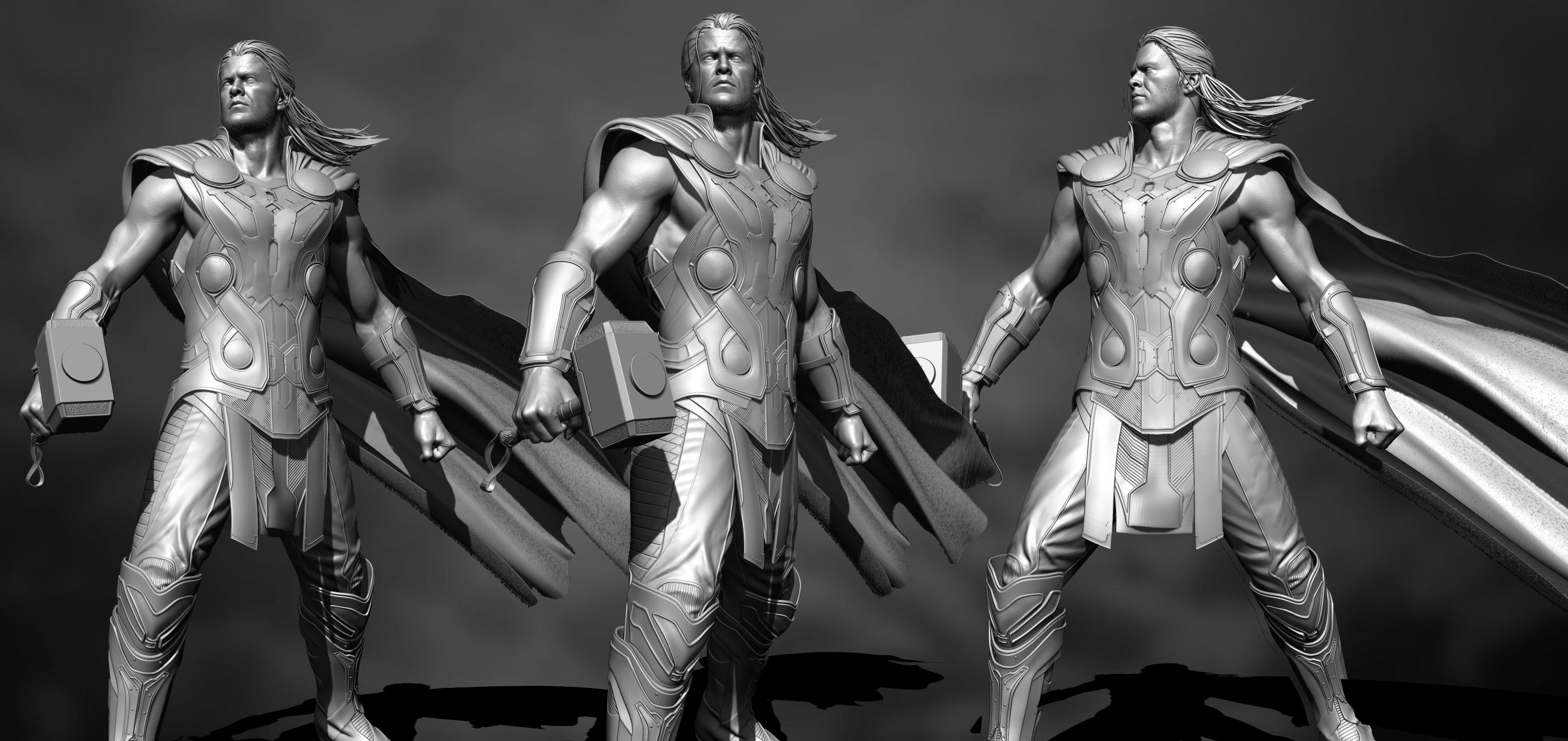 About the hair and fur, I used polyon to model the hair planes first ,then converted them to subd then to nurbs finally converted to hair curves,and applied some hair systems for different hair layers.
the fur stuff like eyebrow,facial hair, beard, I used fiber mesh, I groomed them in Zbrush first, then I exported them to maya as curves, and applied the hair system to the curves. Really a lot of time saved by Fiber mesh. and for the hair render I used vray hair shader.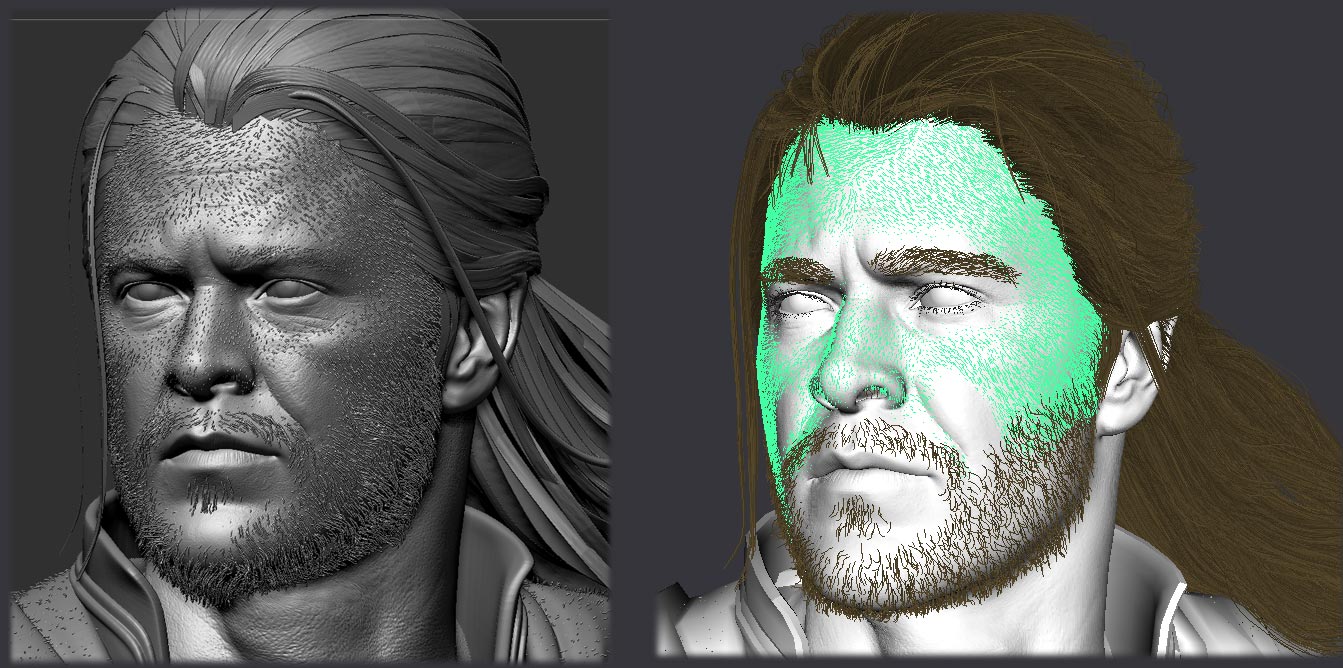 About the textures, color maps are done in photoshop. specular/bump maps was converted or just from displacement map generated from Zbrush. For exemple: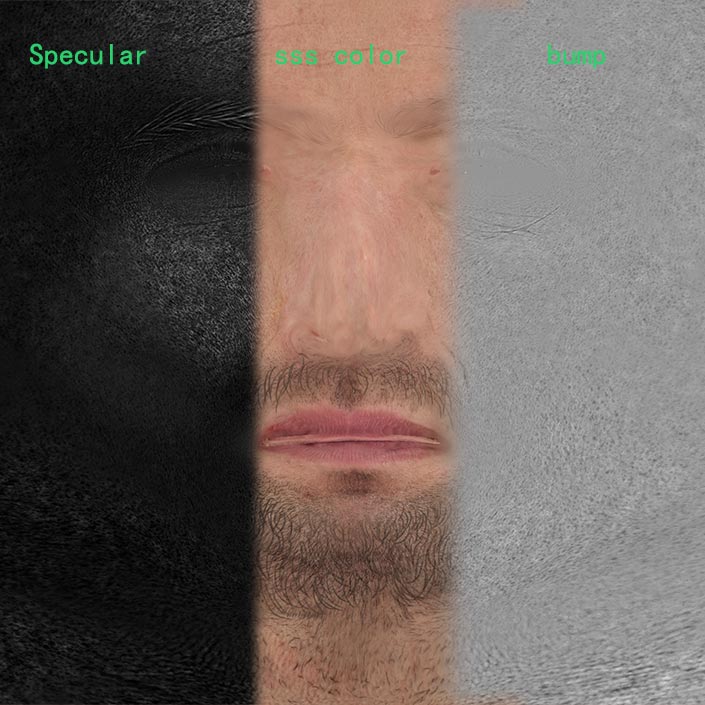 For Shaders , I used Vray mtl and Fast SSS for all models.For exemple the head shader is combined a sss shader and 2 vray mtl shader(for reflection,specular)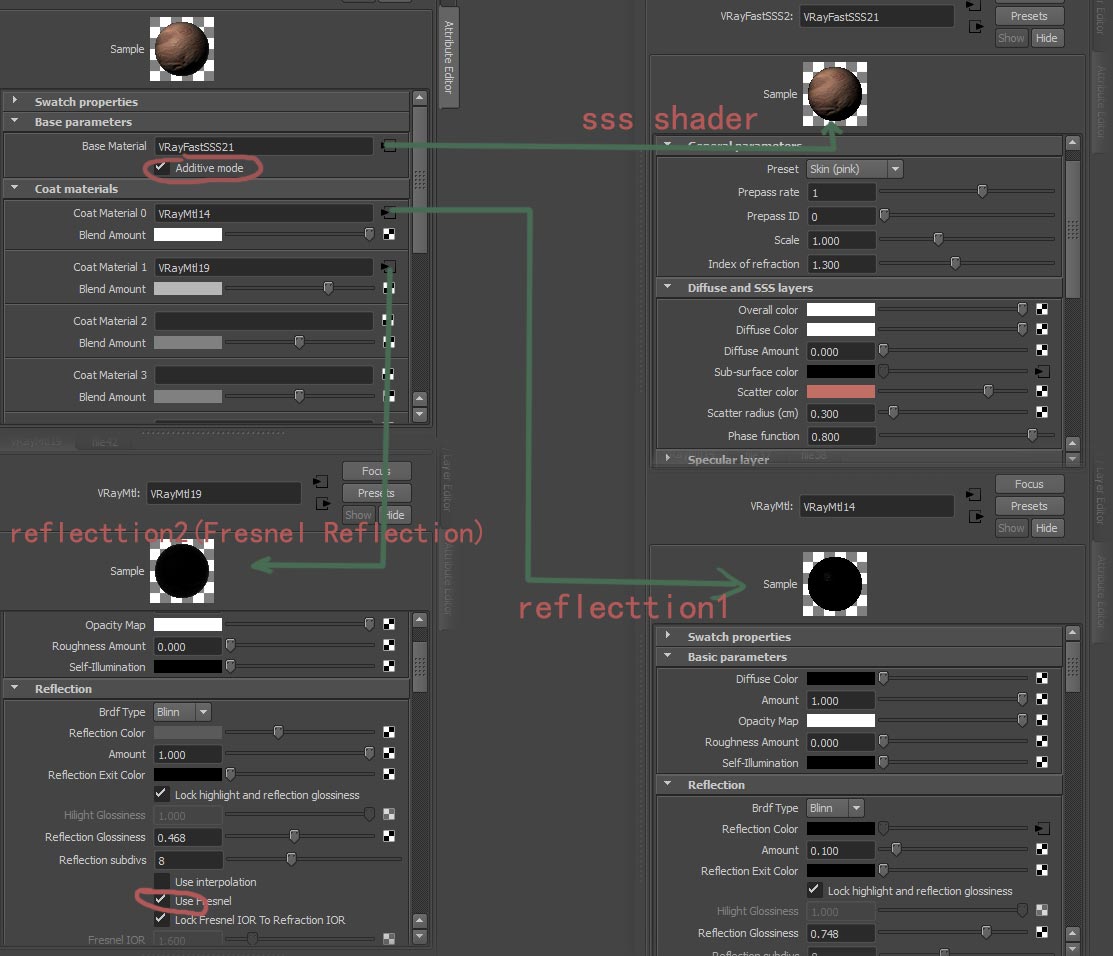 Attachments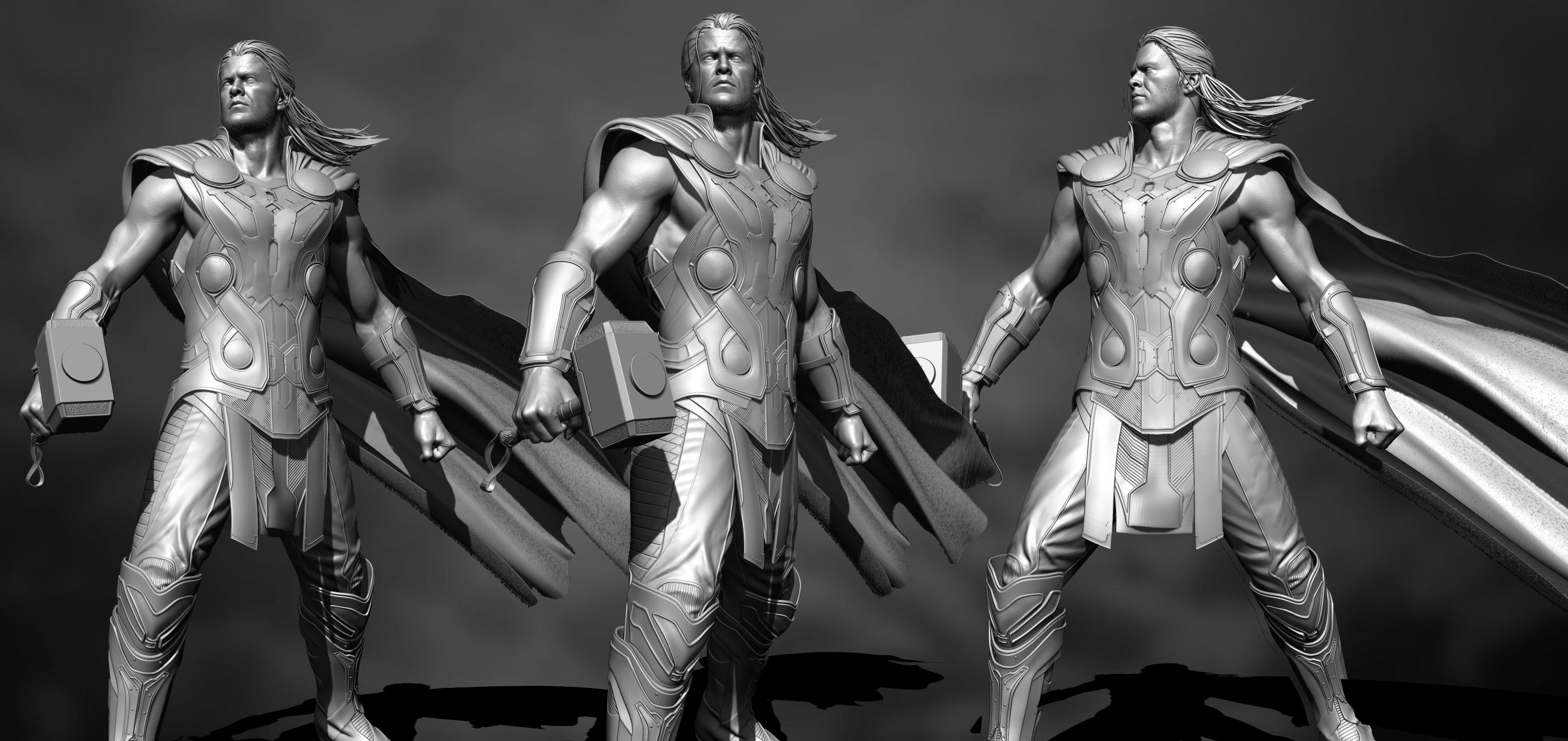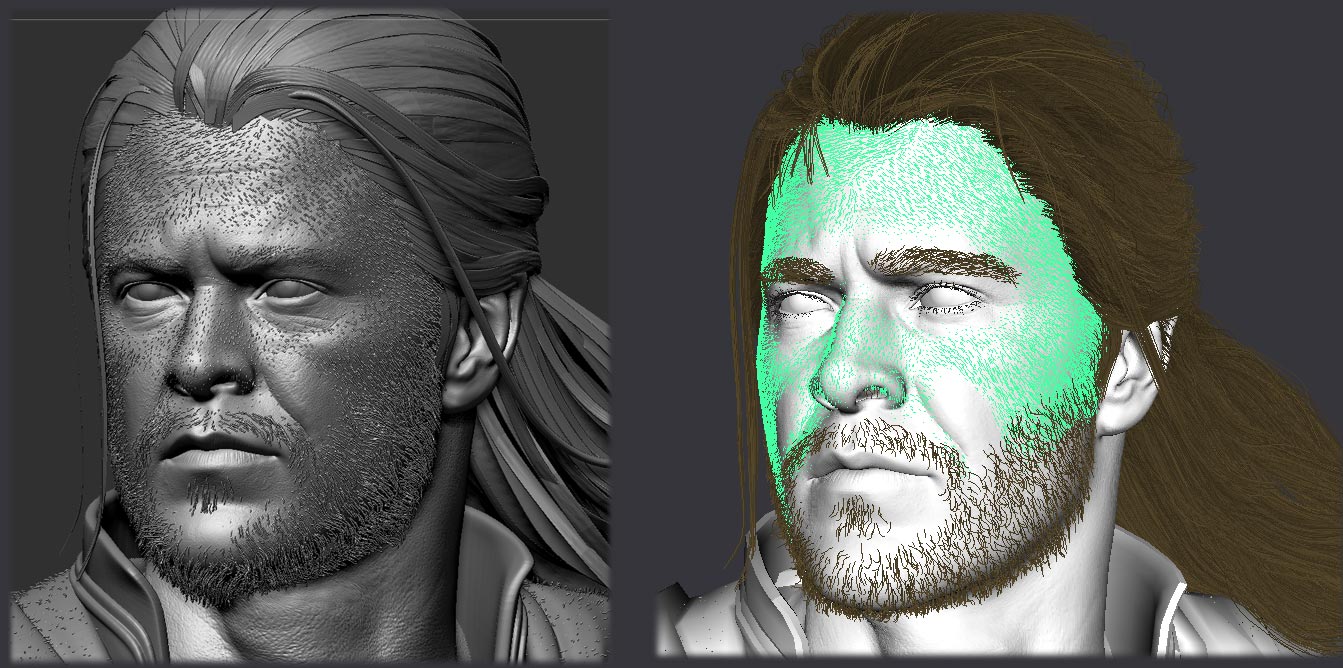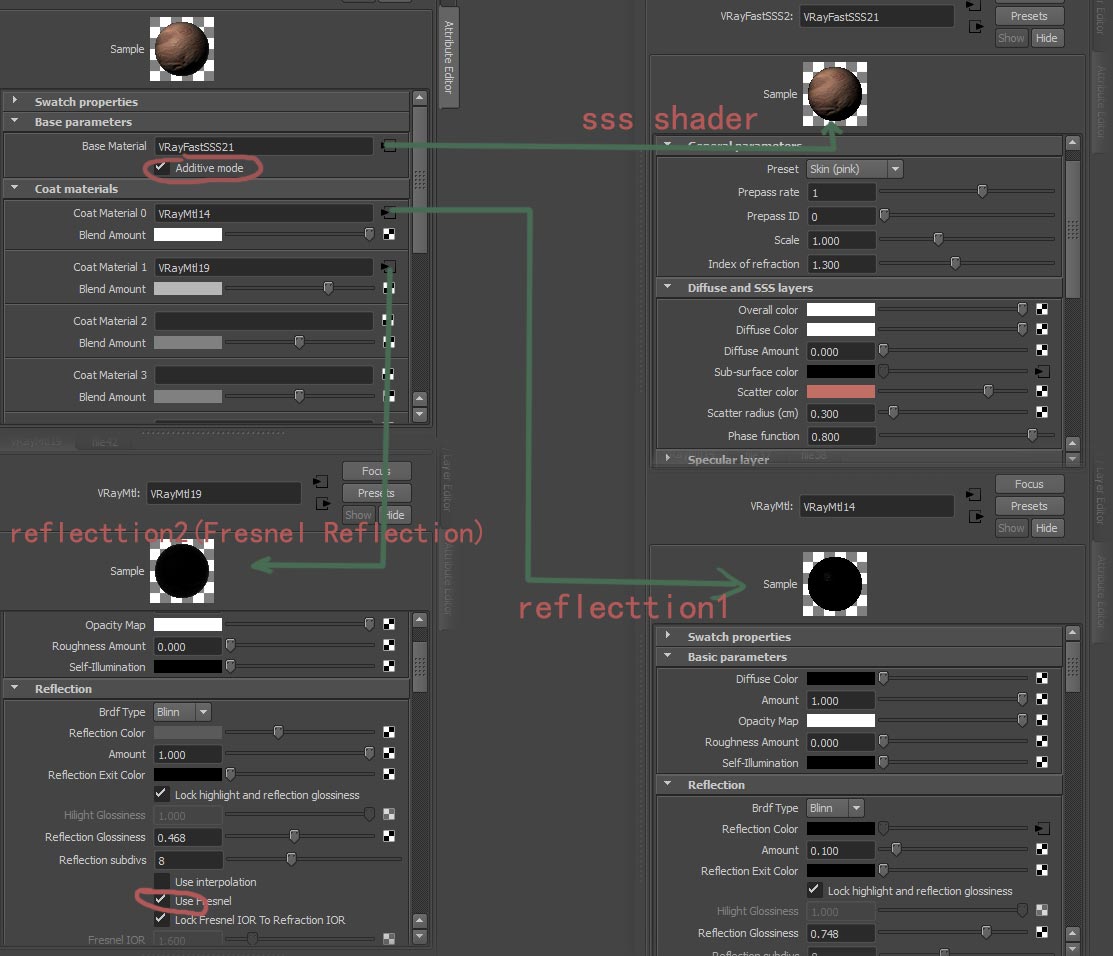 super awesome job!! Great work man
Some of the nicest hair rendering I've seen!
Thanks heap for breakdown! Well deserved TOP ROW!

small_orange_diamond

small_orange_diamond

small_orange_diamond

small_orange_diamond

Great work. Congrats on the top row.
good job~!

This is so awesome and Inspiring… could you please show some of your process of hair development? Thanks and congratulations for Top row…

Thanks for your shared!! I like this work.
Wow, incredible work!!! Unique look from the film and comic versions which make this interesting!!!
Great amounts of quality work, congrats for the front page!
Wow…this is so inspirational!
Beautiful piece of work. Your attention to detail(down to the nose hairs) is inspiring!
Great work!
robo
1,000% sick.
I don't know whether to intimidated or inspired.
I think I'll lean towards the latter. Great work

whoa! beyond impressive!!
would you mind sharing some info about how you detail the skin? you have a very nice variation of pores and imperfections along the face and neck (can't see the rest of the body, but i presume its of the same caliber). They're directional in very emotive parts of the face, follow movement lines and change size and density from forehead to face, to chin to neck. very nice! do you use alphas on a standard brush with lazy mouse and scattering or something along those lines? are your alphas hand made or cropped out of super hi res photos?
again, amazing work!