Hey guys!
I'm excited to announce that the project I've been slowly working on for about 4 years is getting closer… The ULTIMATE ZBRUSH GUIDE course is nearly ready, and it's a comprehensive step-by-step course for absolute beginners that want to learn ZBrush from zero.
I have created a 'STARTER KIT' that comes with a custom UI, 10 simple brushes, 5 materials for sculpting and polypaint and a handy Cheat Sheet with all the shortcuts and navigation tips. You can download the kit by registering in this link and I'll also let you know when the UZG course is ready in case you are interested.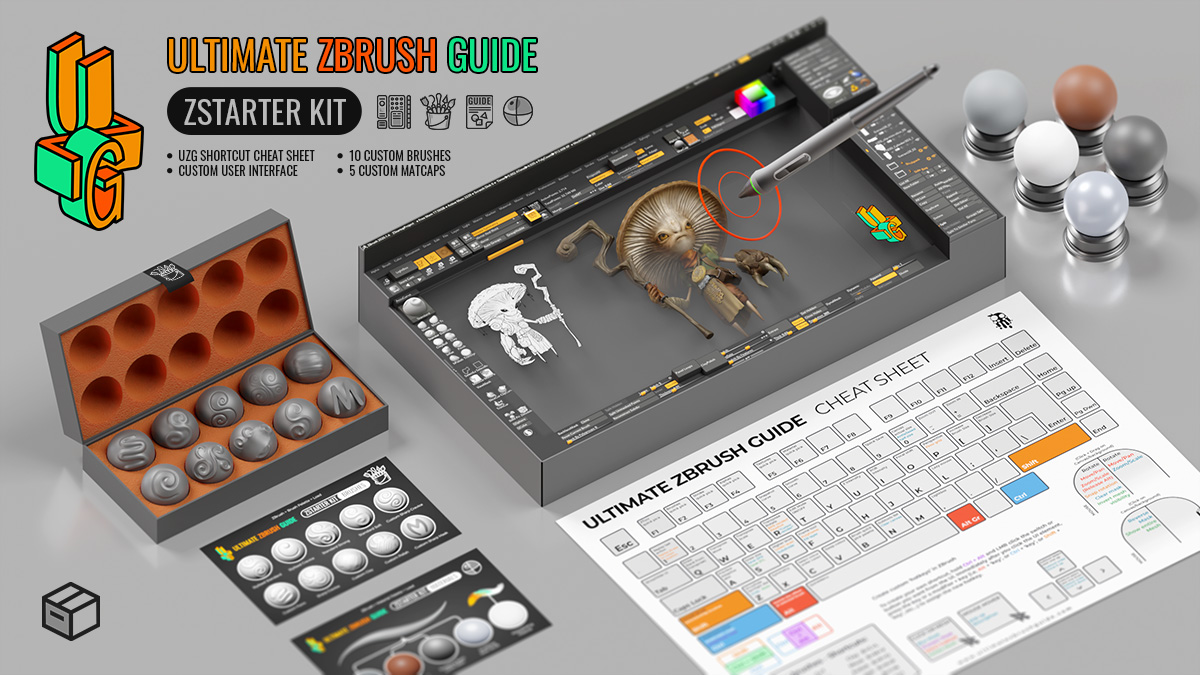 Hope you find this useful! I know most people here in the ZBrush Central are already familiar with ZBrush but maybe you know someone that wants to start from scratch, so if you do, feel free to share the link.
cheers!