This is my last personal project that I did especially for the Rookies Awards 2022. I'm really satisfied with the result. The samurai is based on a concept from the artist Hua Lu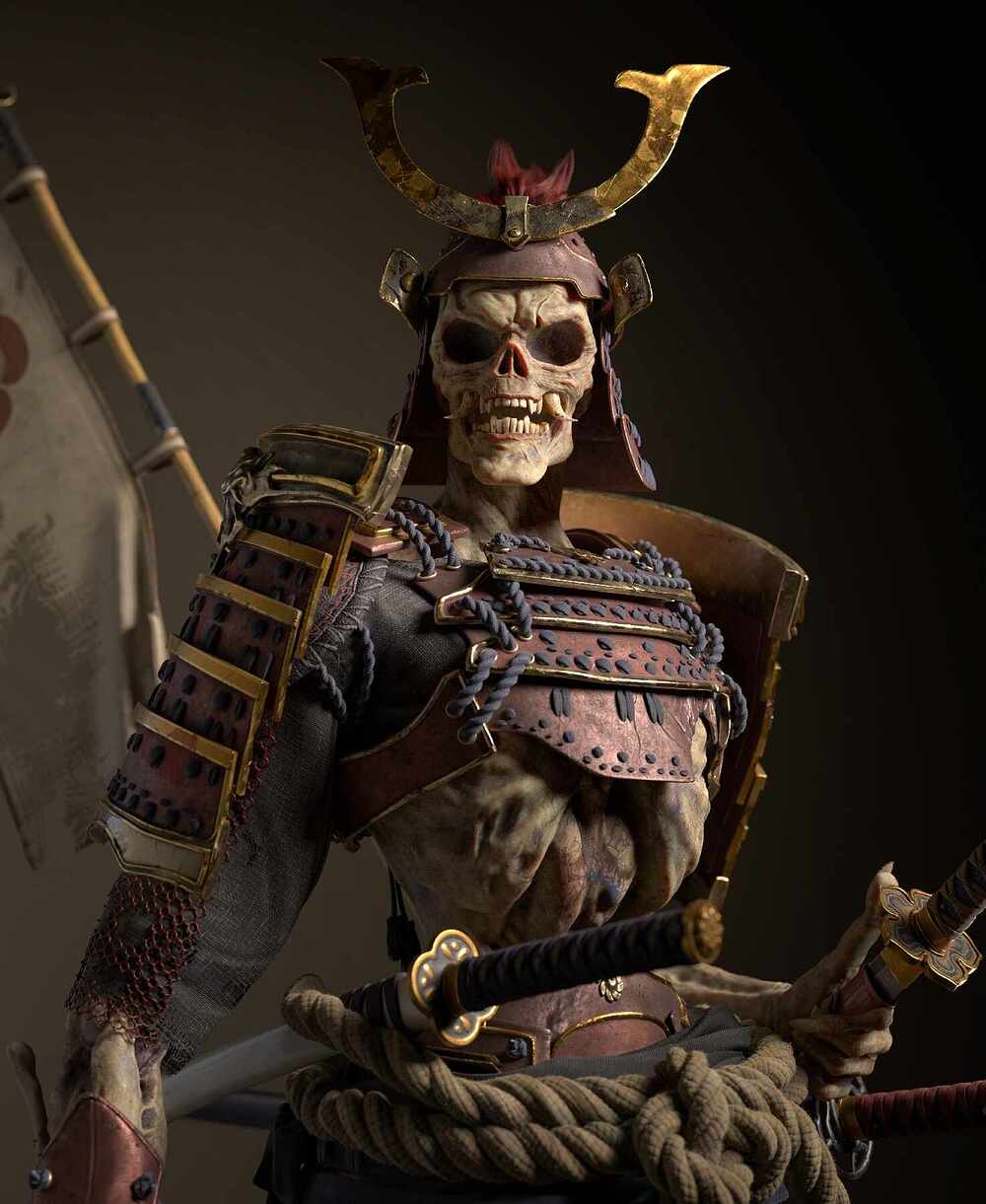 link: https://www.artstation.com/artwork/qAABGD
There is displacement on nearly every object, it really helped making the ropes, as they are just simple tubes. I often mixed two displacement maps in maya, one coming from zbrush, and the second one coming from substance painter, because the scratches were done in substance painter for example.
My high poly mesh in Zbrush has 180 million polygons, I could make the last details thanks to the HD geometry fonction.
I made a rig so that I could put him into different positions. I used the advanced skeleton plugin in maya, wich greatly speed up the process.
for more images and details go check my artstation post : https://www.artstation.com/artwork/ZeXnxG
i hope you like it ^^