The engagement ring, the most difficult project in my life. I wanted to have a perfect engagement ring and as I'm 3D artist I decided to make on myself. I spend a lot of time doing research about designing and manufacturing jewellery. Initial design was started just like a photo bash. I needed to explore ideas as quick as possible. Then came ZBrush part, I converted few designs into 3D and kept improving them, later on I decided which one was the best. The final design features details from our relationship (ornaments from Barcelona's cafe, part of a poster from Alfons Mucha, flowers from the box which I bought for the ring, etc.). Ready for production model was sent to a jewellery company who printed it in high resolution wax and cast it in gold.
As I said before the rings creation was a real challenge for me, especially as my, at that time, girlfriend mustn't have an idea that something was going on. However I was successful and we are happily married now.
Everything done in ZBrush, render in Keyshot and post processed in Affinity Photo.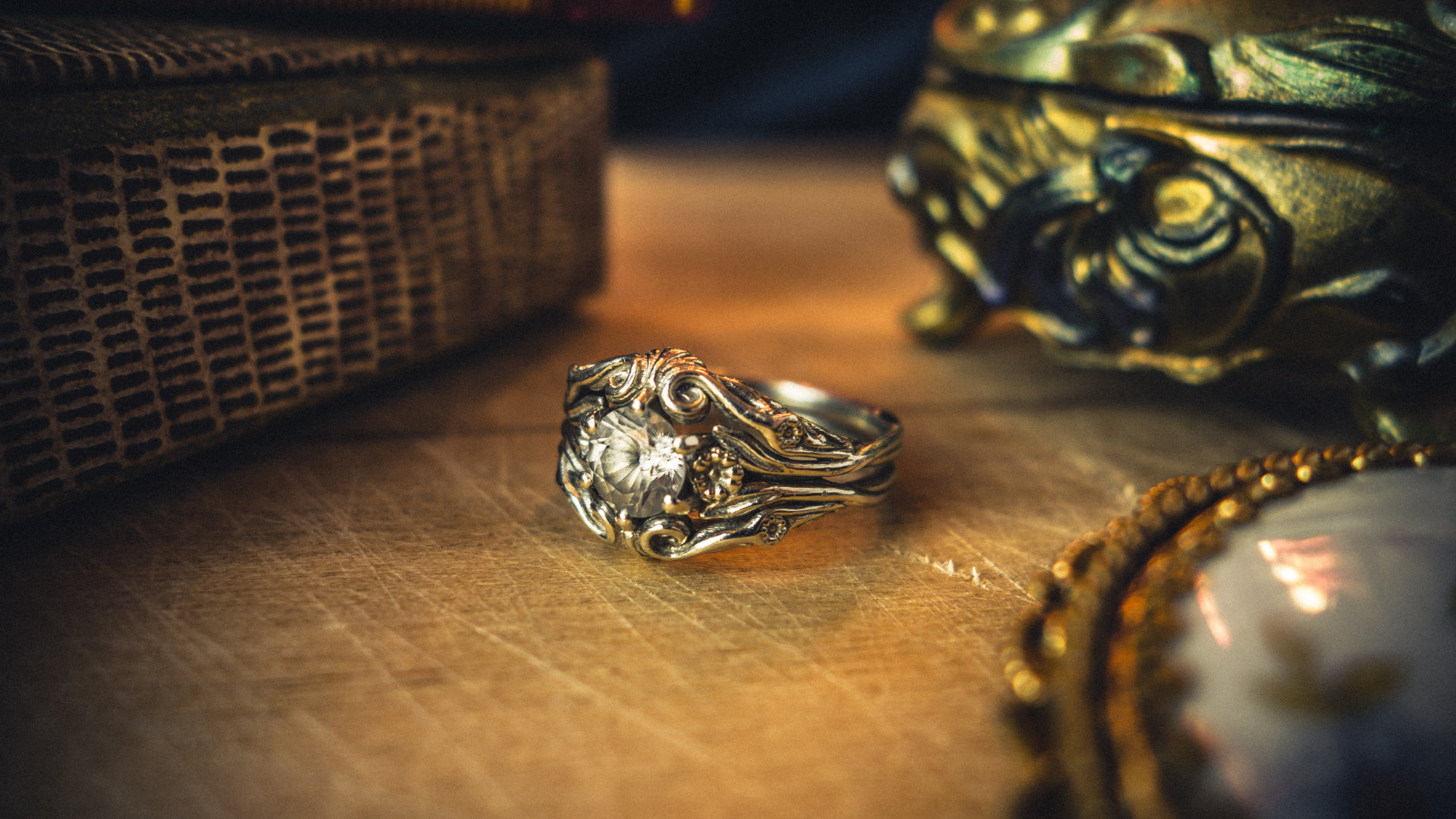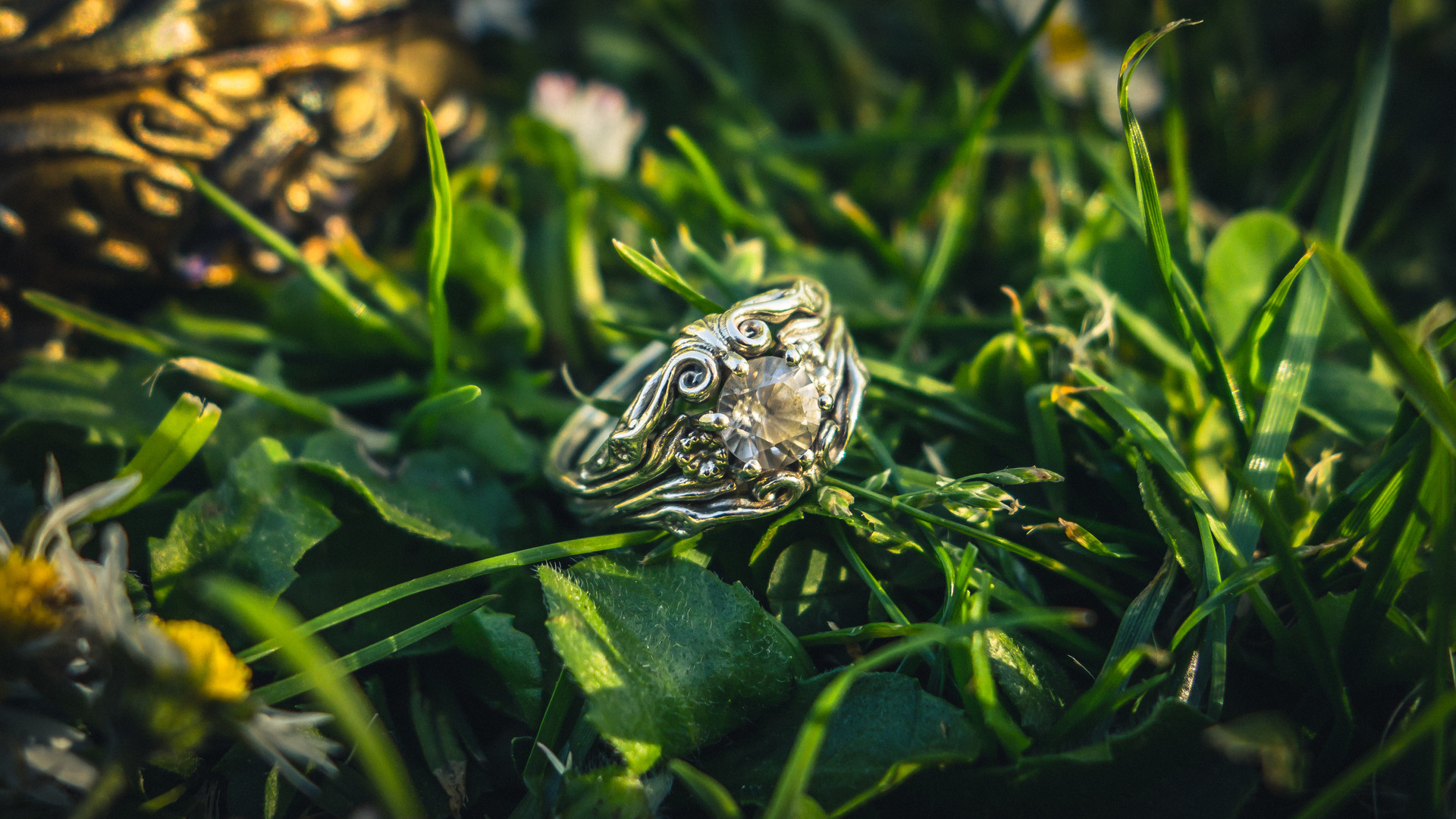 Attachments