This started off as a Zsphere model and then I used edgeloop extrusions to add the low-res details and then a combination of projection master and the layer, edit/draw mode to add the high-res details.
Since ZSphere models can't do closed loops, I moved the points close together in the area where the loop was supposed to be closed and exported and re-imported with weld points active to close the loop.
As always, any 121 welcome.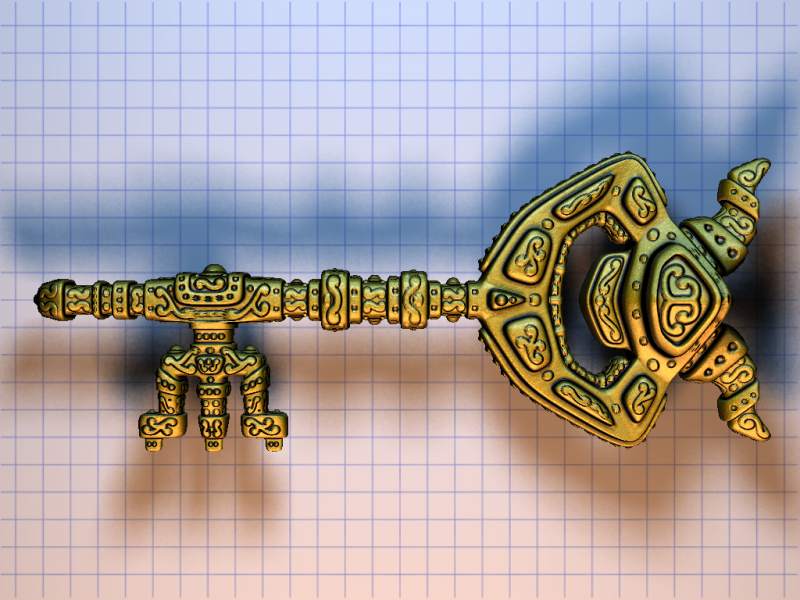 here's the low-res model after adding the low-res details with edgeloop extrusions.
[attach=26254]key8hu.jpg[/attach]
Attachments