Hi everyone! I want to share with you this project, since the concept to the 3D print I tried to create a friendly scene with those characters doing something simple but fun at the same time.
What can we do when the racoon has a lot of apples on the floor but he wants your food ? of course! It´s time to play!
I tried to keep the scene simple to represent the more basic thing, not the design, not the colors, not the sculpt… the important in this scene is to see the happyness between those characters. In this stressful life sometimes we forget the basic and this is the most important thing in your life, so enjoy each simple thing!
I recorded several timelapses to share the process, for if someone wants to see the steps since the concept to the 3D print and finishing with a base created using super Sculpey.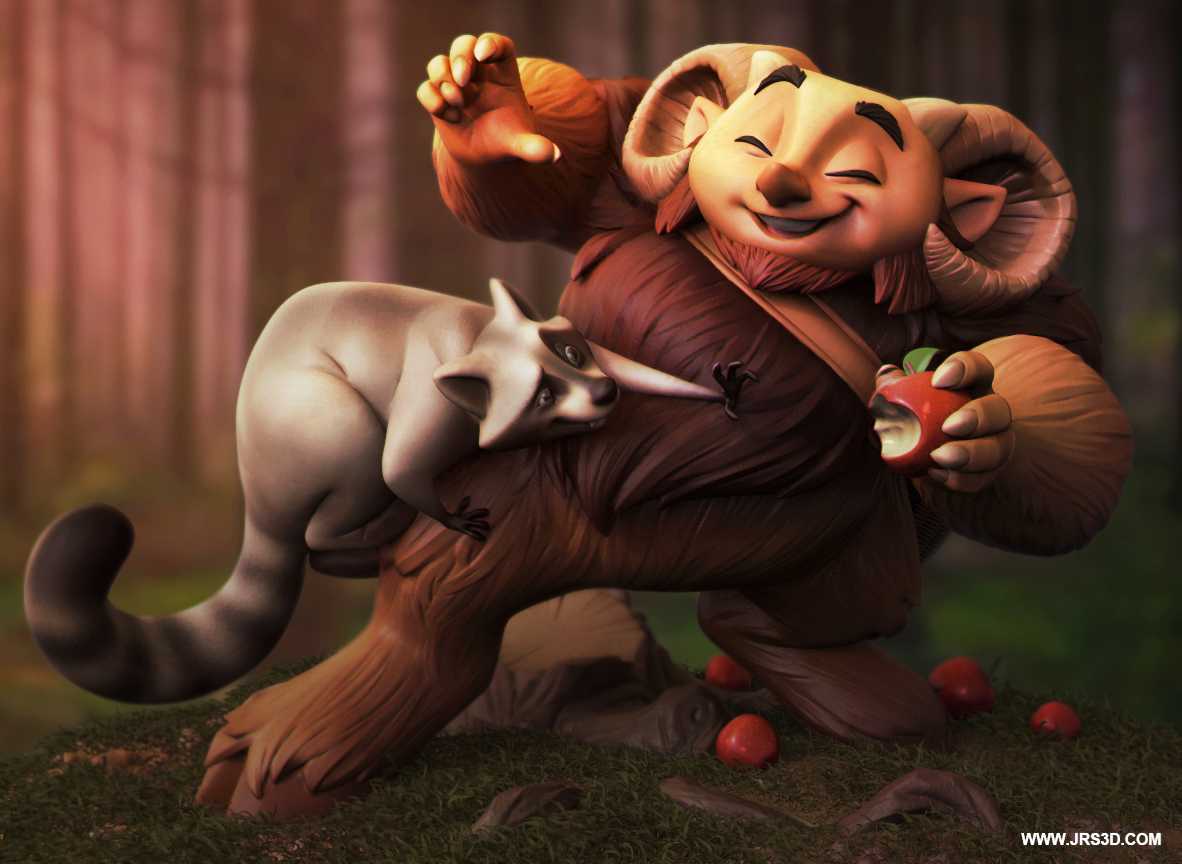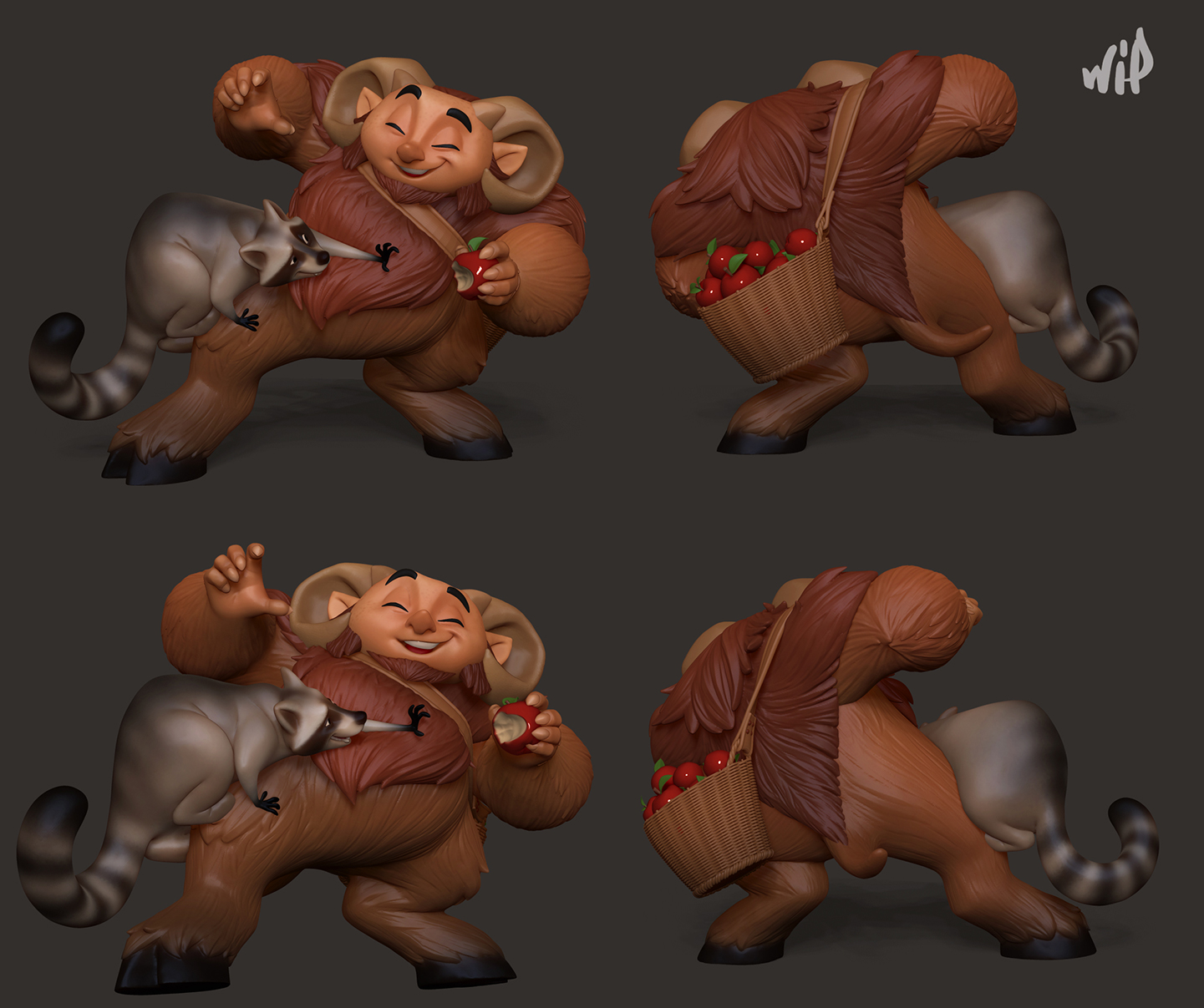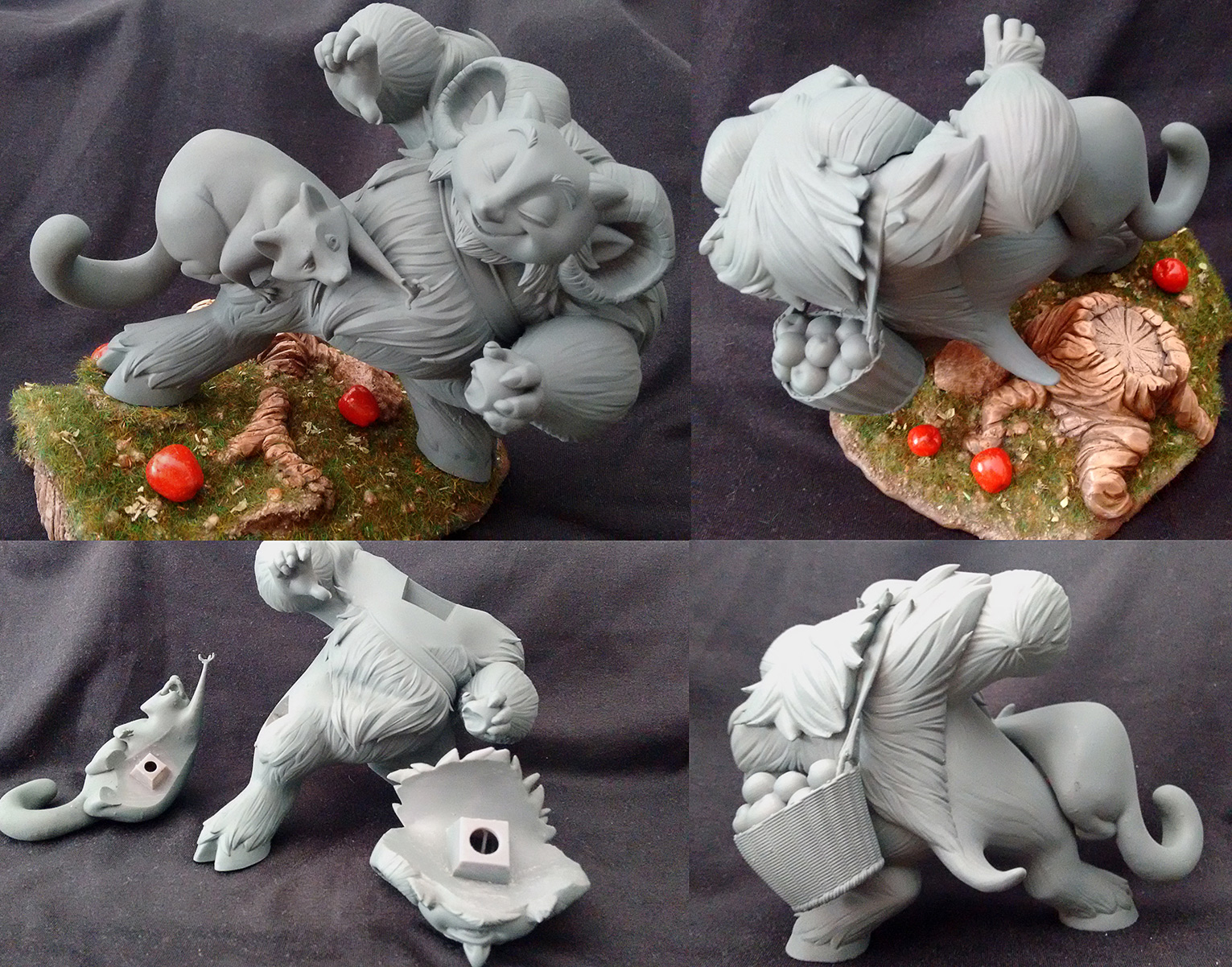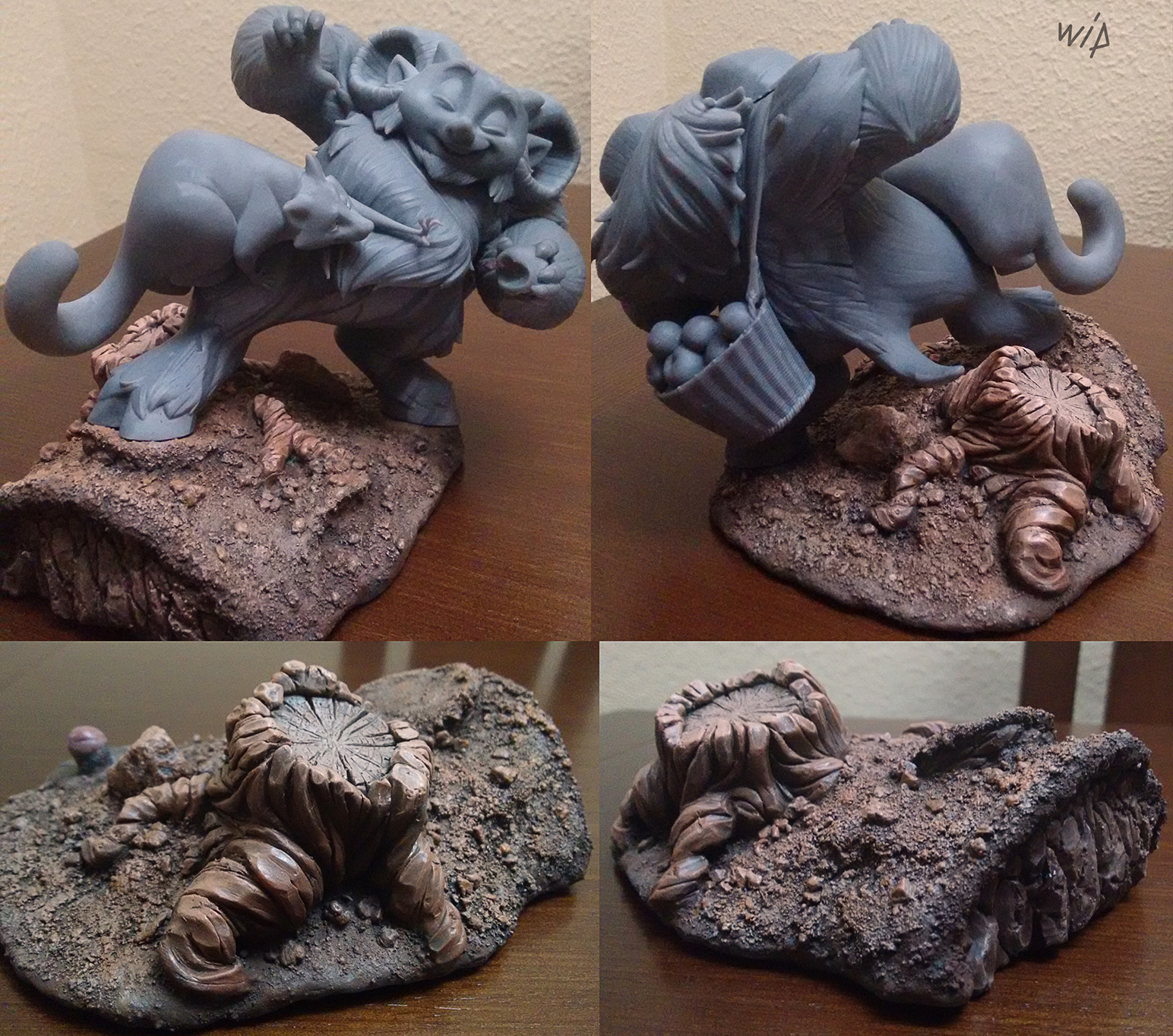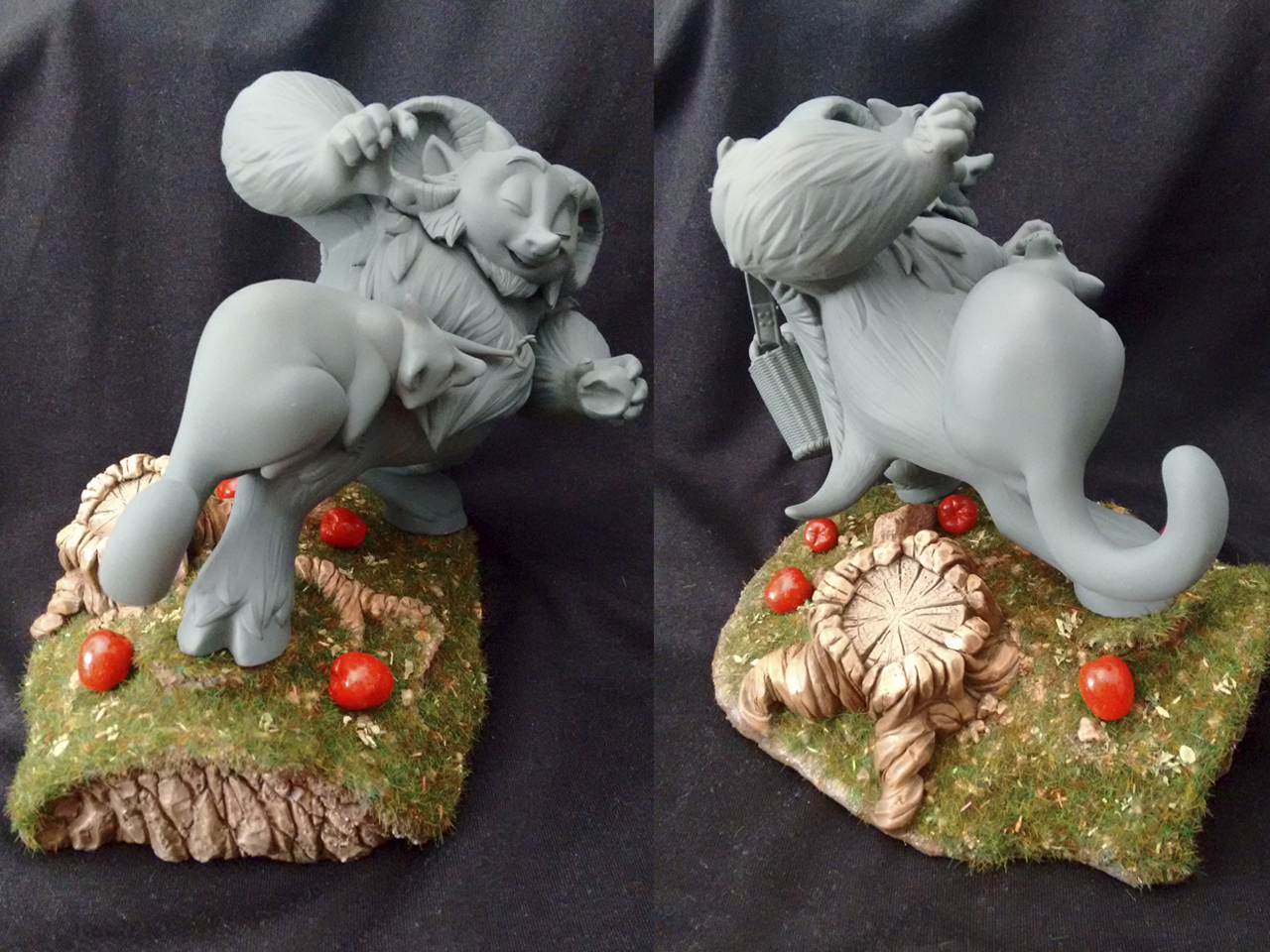 Update: Painting the characters- Wip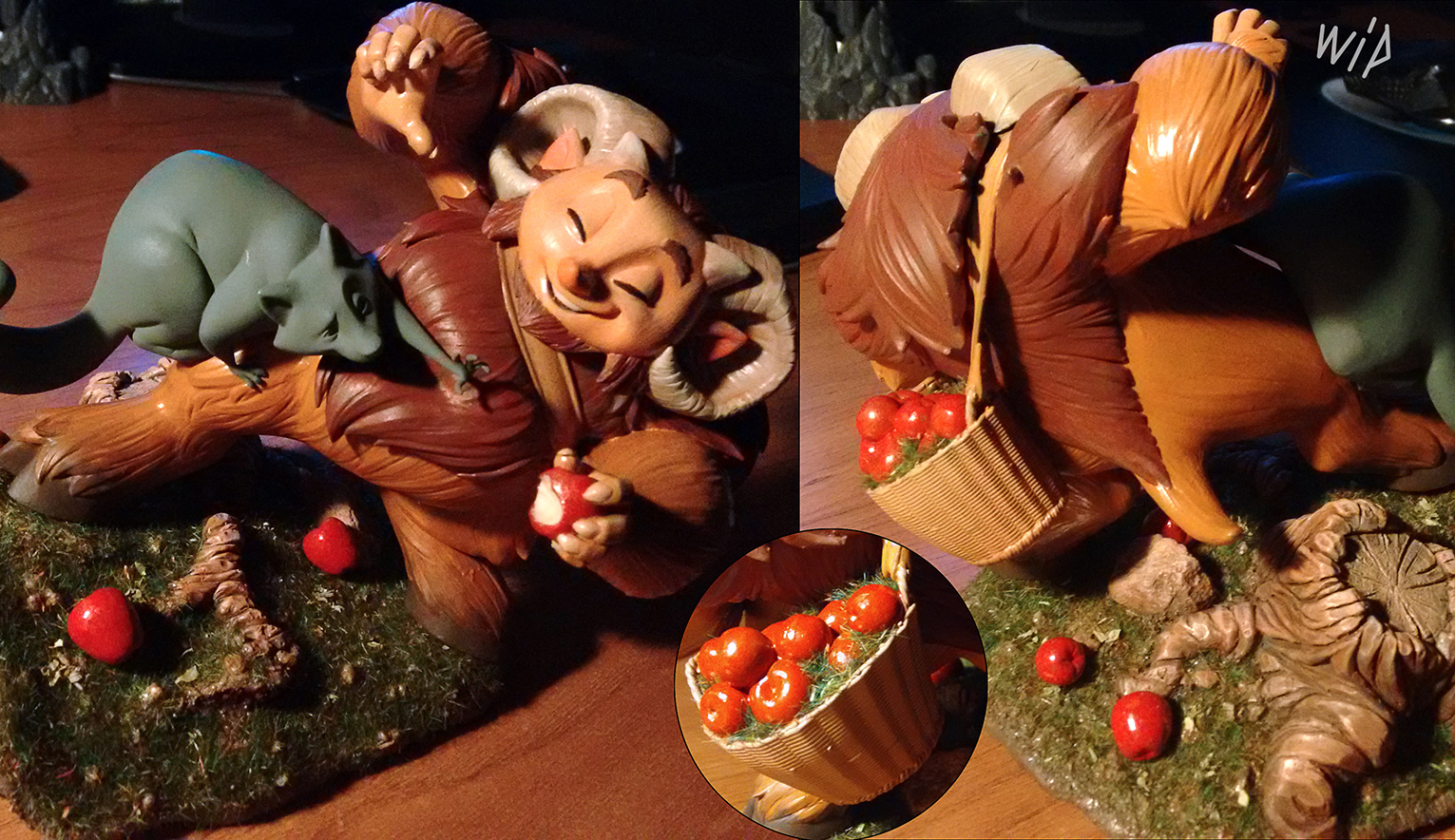 Part -1 ( Sculpting the head and first pracice with Sculptris pro)
https://youtu.be/8UwBGJE_Oks
Part -2 ( Sculpting the body, Tpose)
https://youtu.be/BuIaW6hQqNY
Part-3 ( Working the pose )
https://youtu.be/a_Z_FgzBVEA
Part-4 ( Adding details )
https://youtu.be/ZXalTn0L7E4
Part-5 ( 3D Printing )
https://youtu.be/WDqNiIyQHPI
And here you can find more images with the process: https://www.artstation.com/artwork/0PPrK
I hope you like it!
Printed by : Javier Doses ( InkToys ) https://www.artstation.com/doses https://www.instagram.com/inktoys/?hl=es
My Sites:
https://www.artstation.com/jrs3d
www.jrs3d.com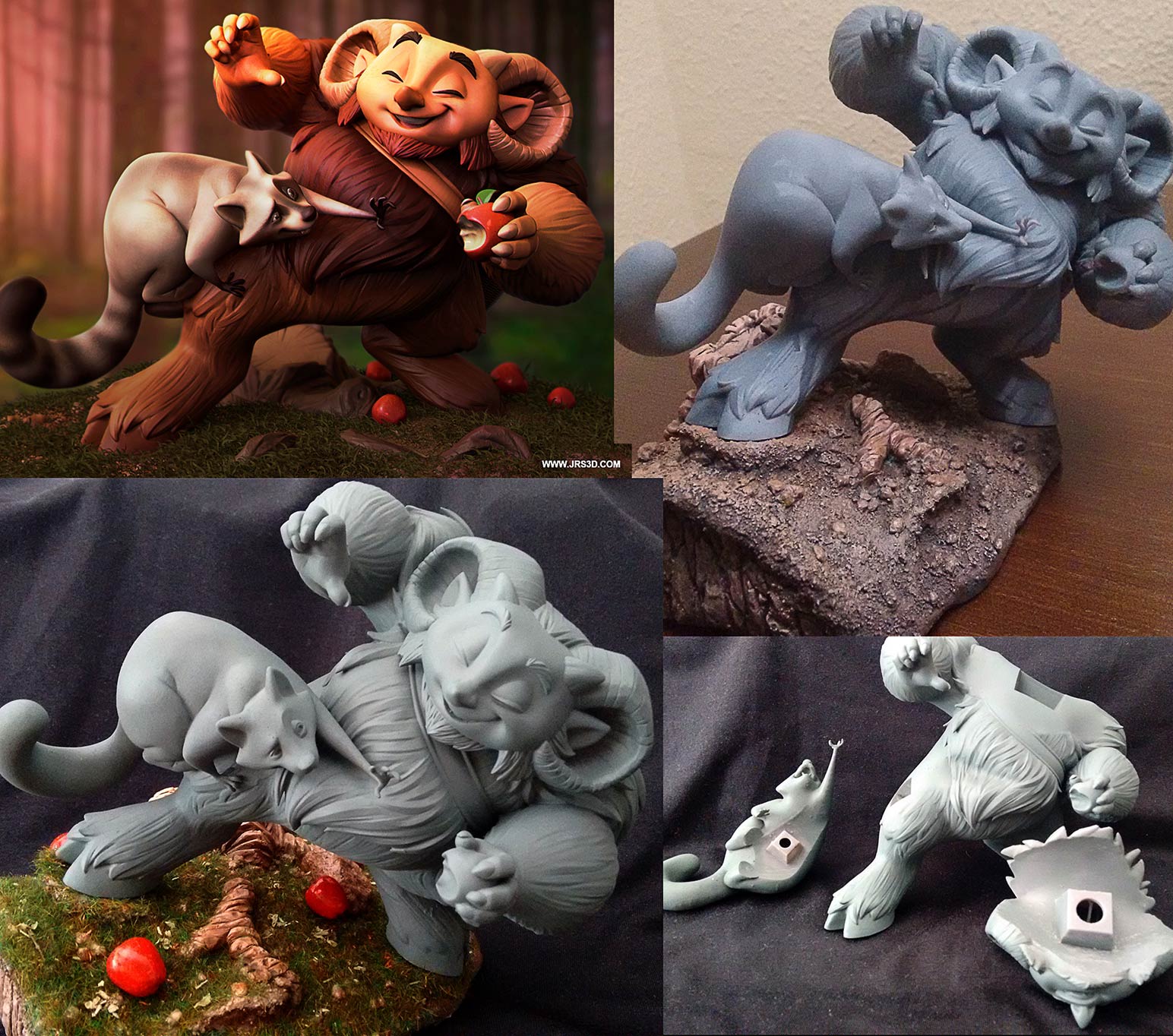 Attachments