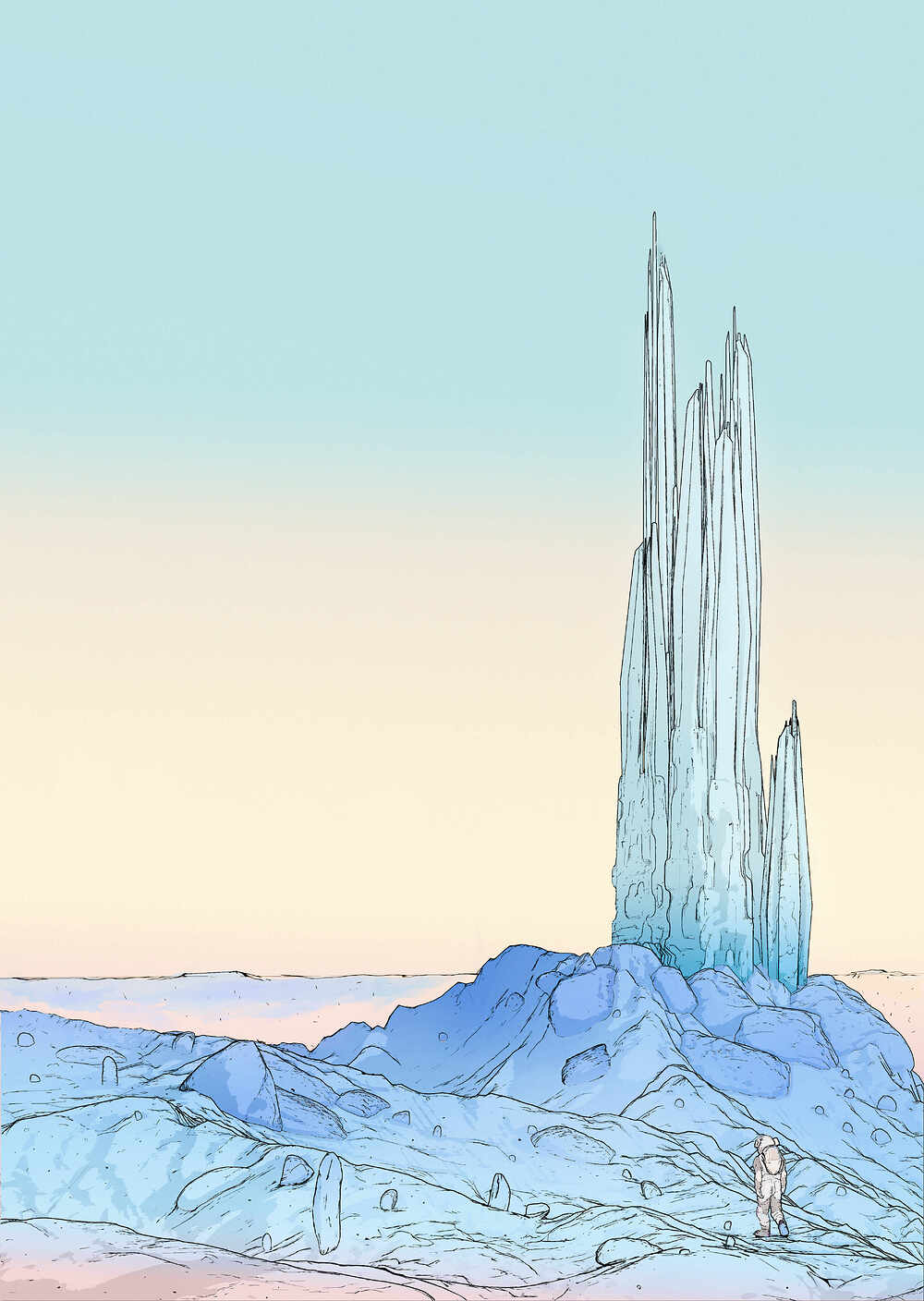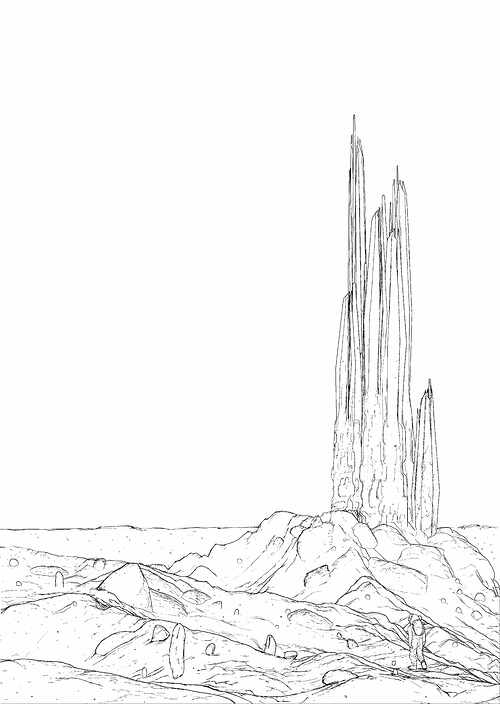 I used Zmodeler and Nanomesh for the Structure.
displacement map and IMM brush for the ground.
A lot of Npr filters for the lines.
But this Time I also used a lot of 2d tricks in photoshop to get a better line quality and better coloring for sure.
also diged a lot in the work of the legend Jean Giraud Aka Moebius.