love the little creature!!!
Thanks LVXIFER!! Love your work too!!!
I've doodeling around with ZBrush and practise some techniques on this character. I really love to sculpt wrinkled faces like this. I think she must be a really cheerful person.

I call the final picture "Pure Morning" because this "Placebo" song stucked in my head and was going around and around while I've made it.
She hope you like her.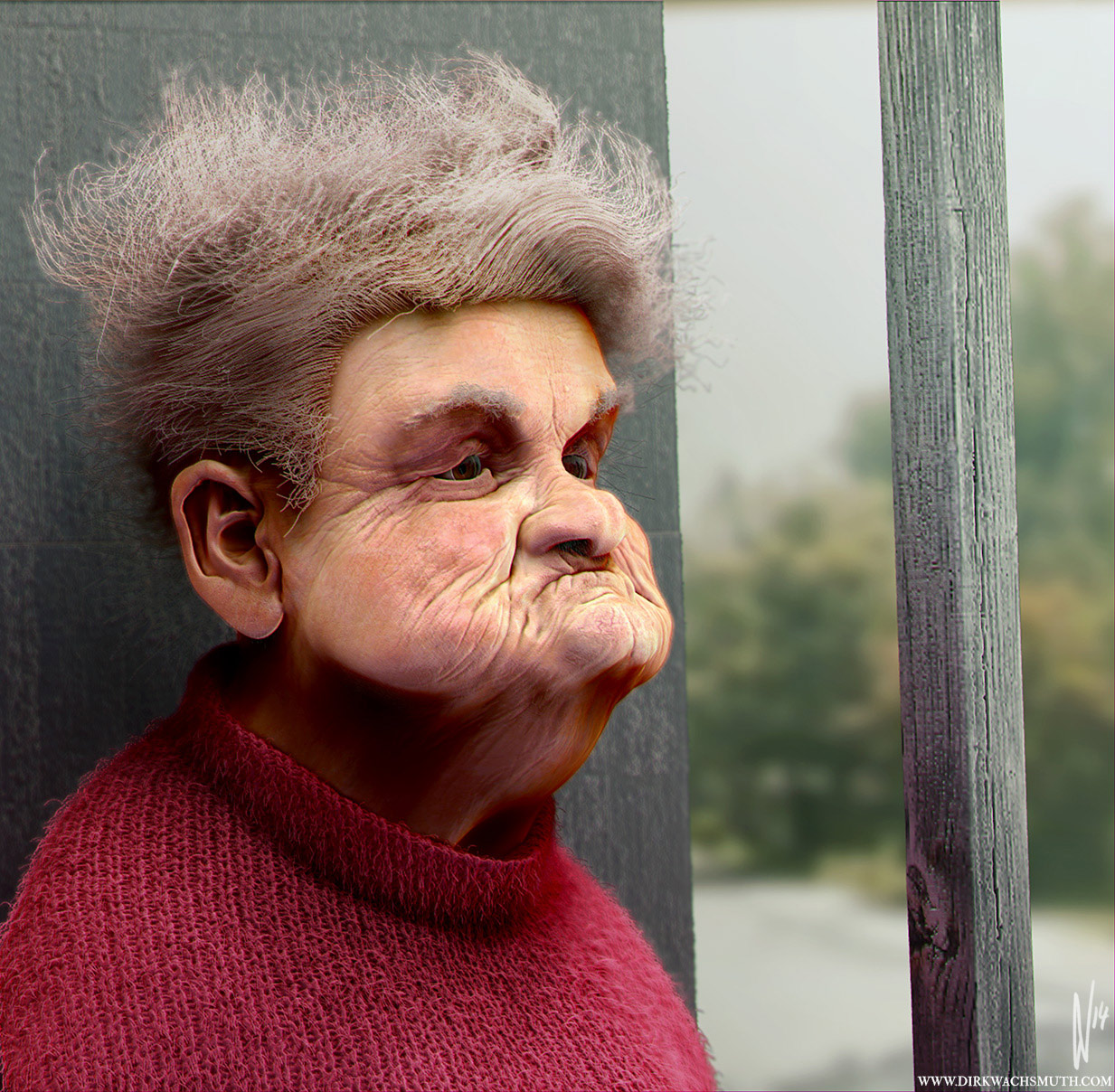 Attachments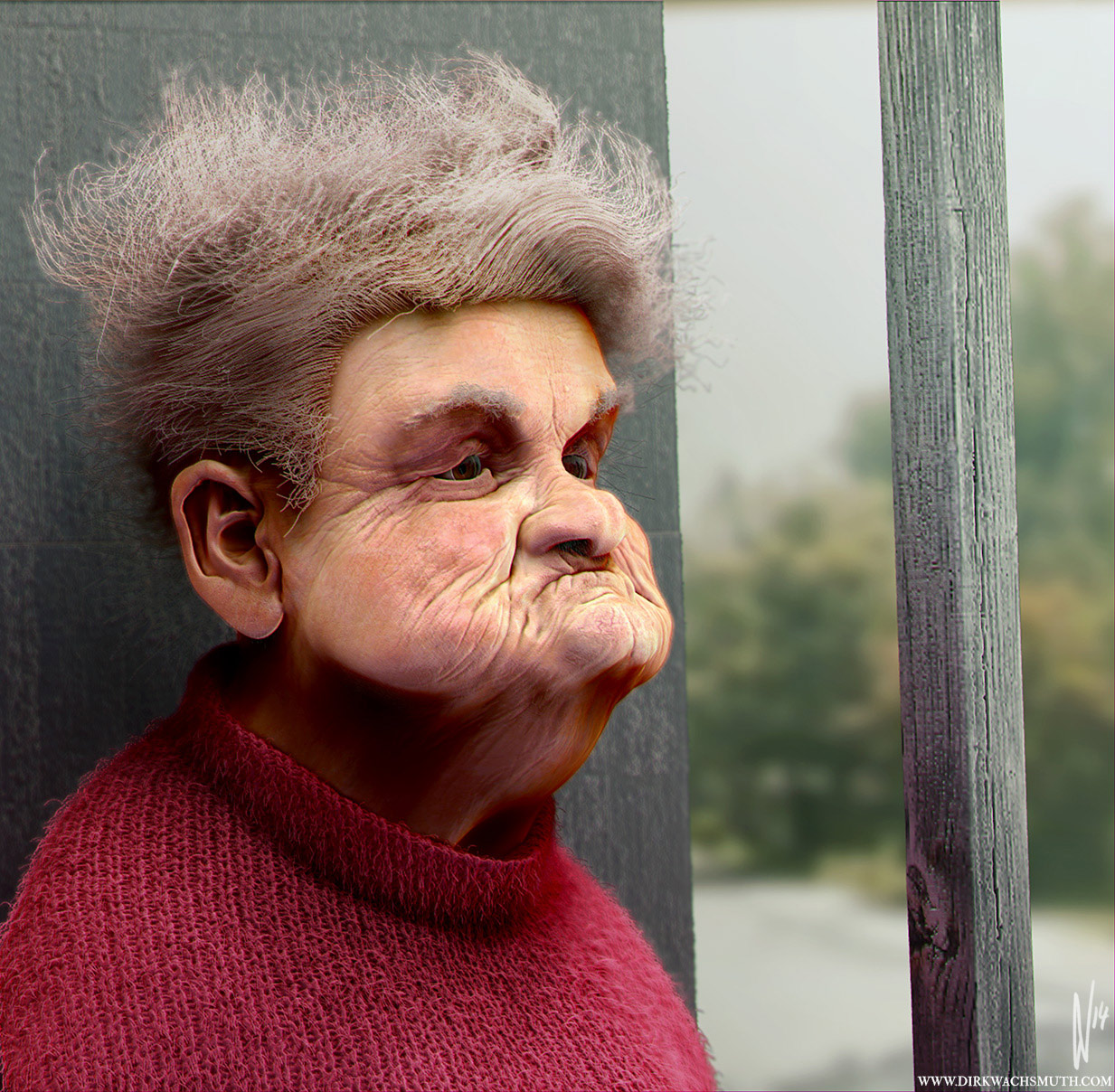 "Wake up!" is a tale about a squirrel and a bear. Obviously the bear had expanded his winter sleep a little bit and does really don't like his buzzer. It's slightly an autobiographical story and a birthday present for my girlfriend.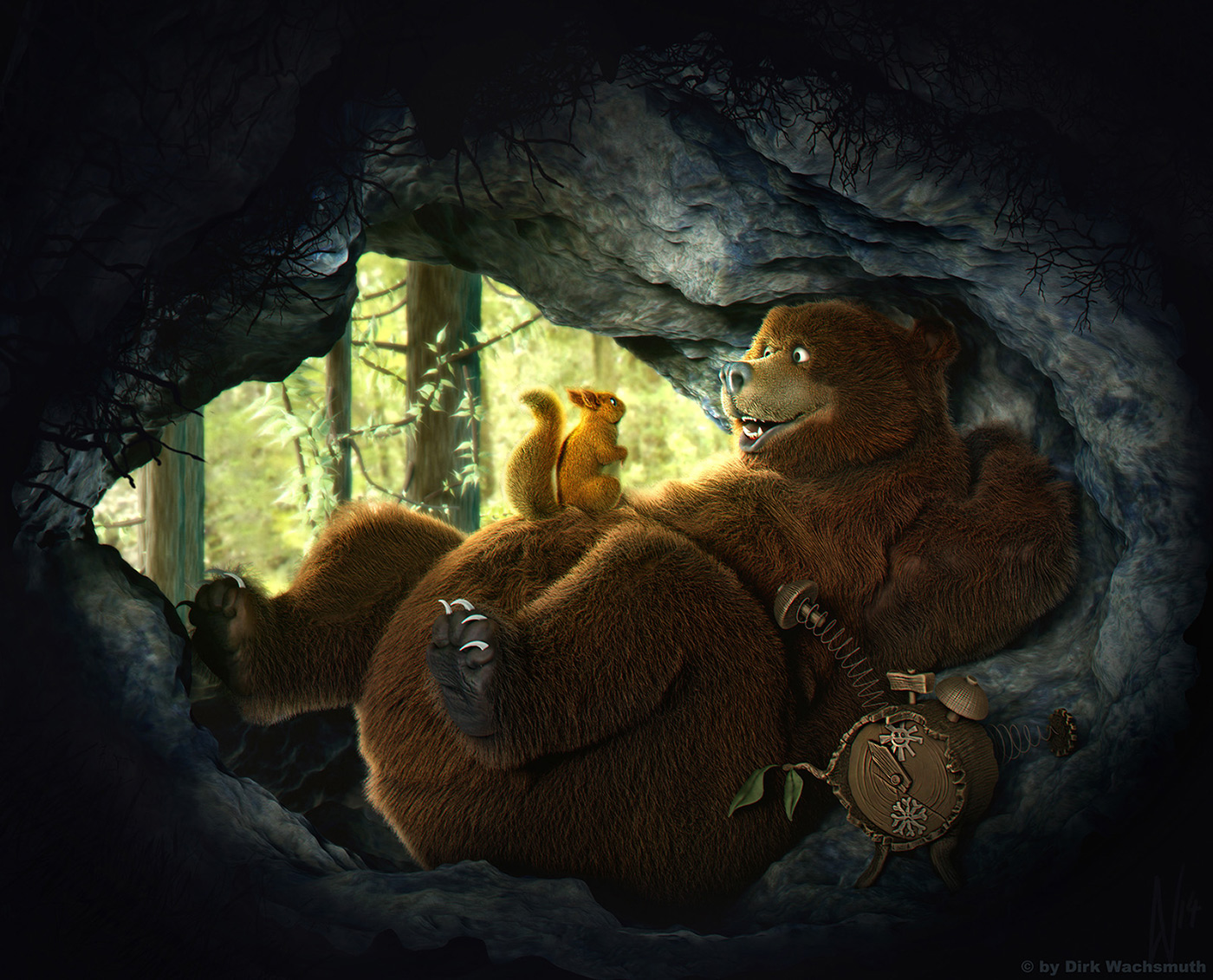 Here are a few pictures of the elements. If you want to see a making of, please visit my blog --> KLICK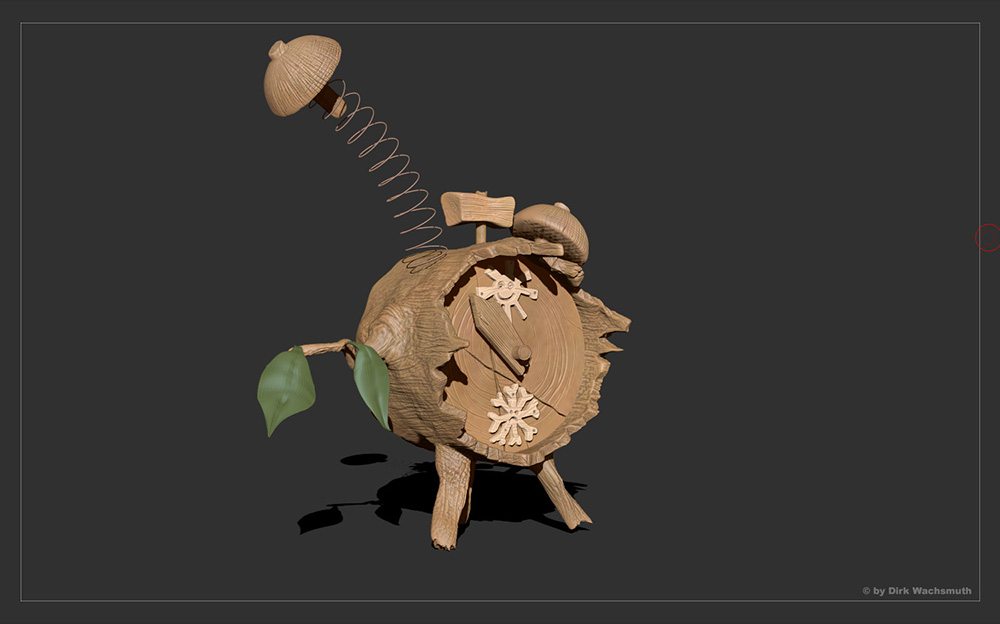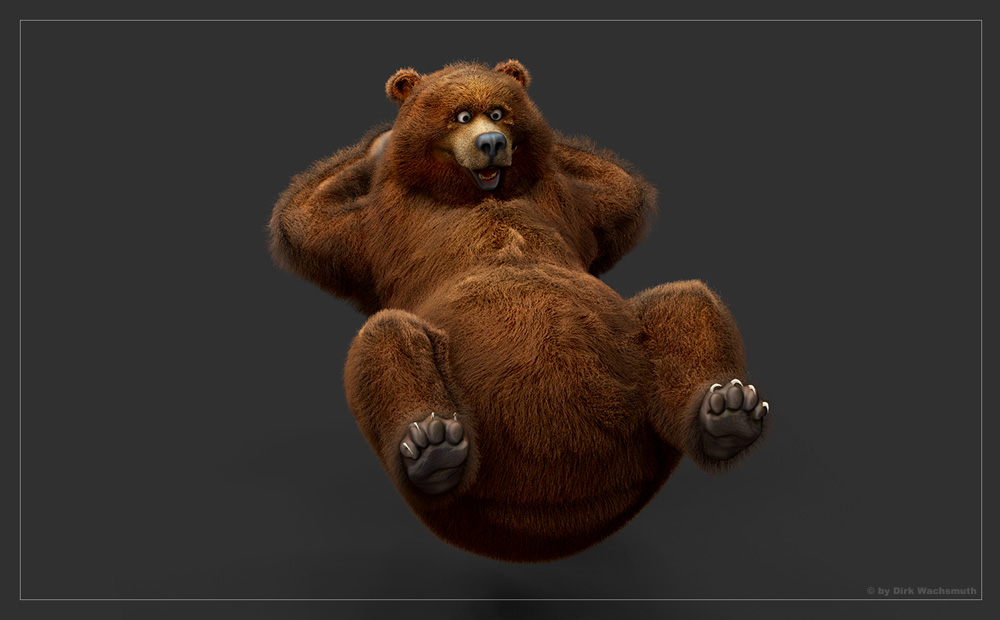 Attachments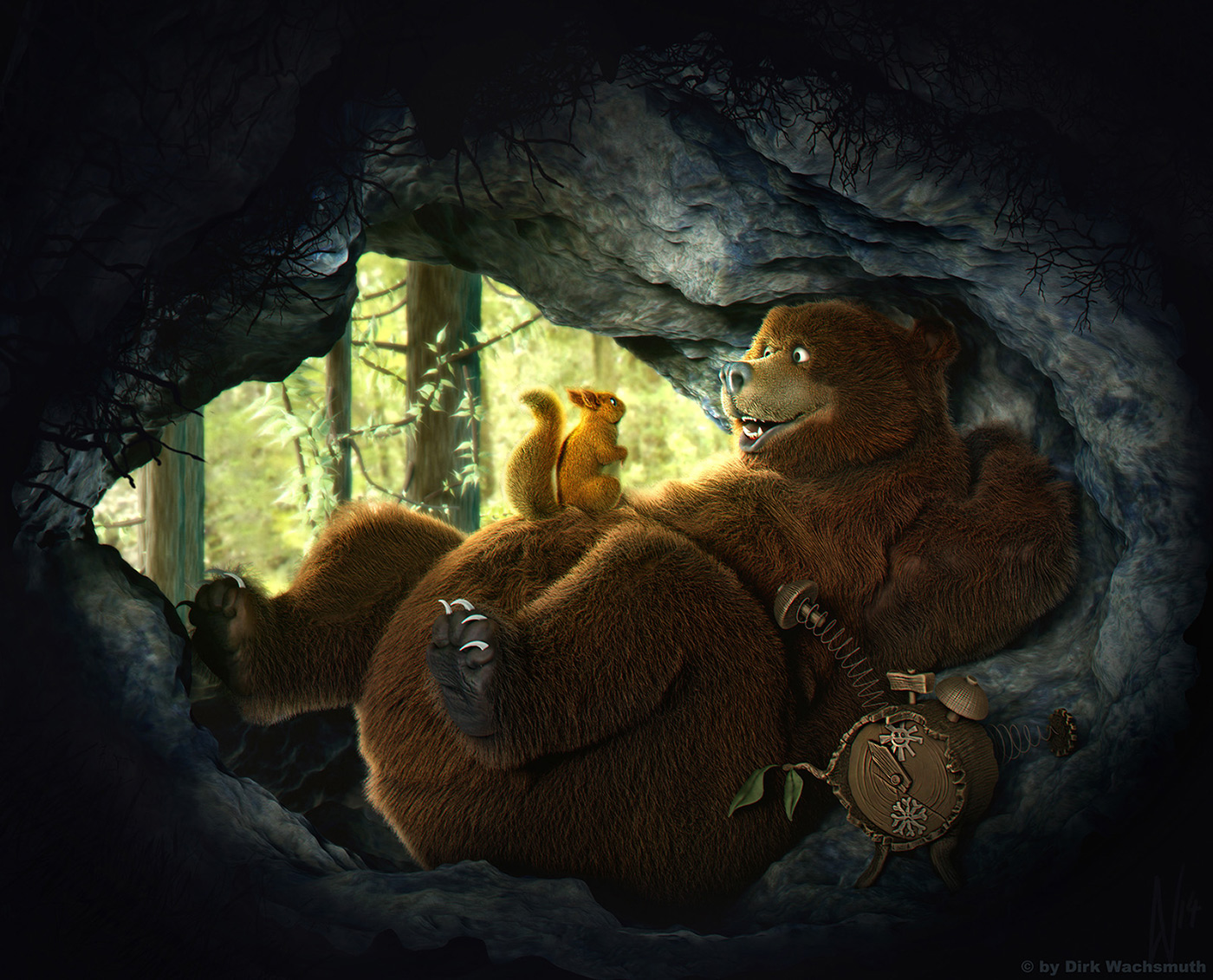 Love it!

@asecbrush Thanks!
One week ago I've started to create a three-dimensional version of my 'Mycoid Prowler' in my spare time.
The 'Mycoid Prowler' is a scary, vegetal critter that creeps on the ground of dark and moisty woods. People say it was a beautiful girl which was getting lost in the cursed forest, hundreds of years ago.
Legend relates that one bite of her will take you to a fantastic place where you meet this girl in her past gorgeous beauty. But in the meantime it will eat you slowly.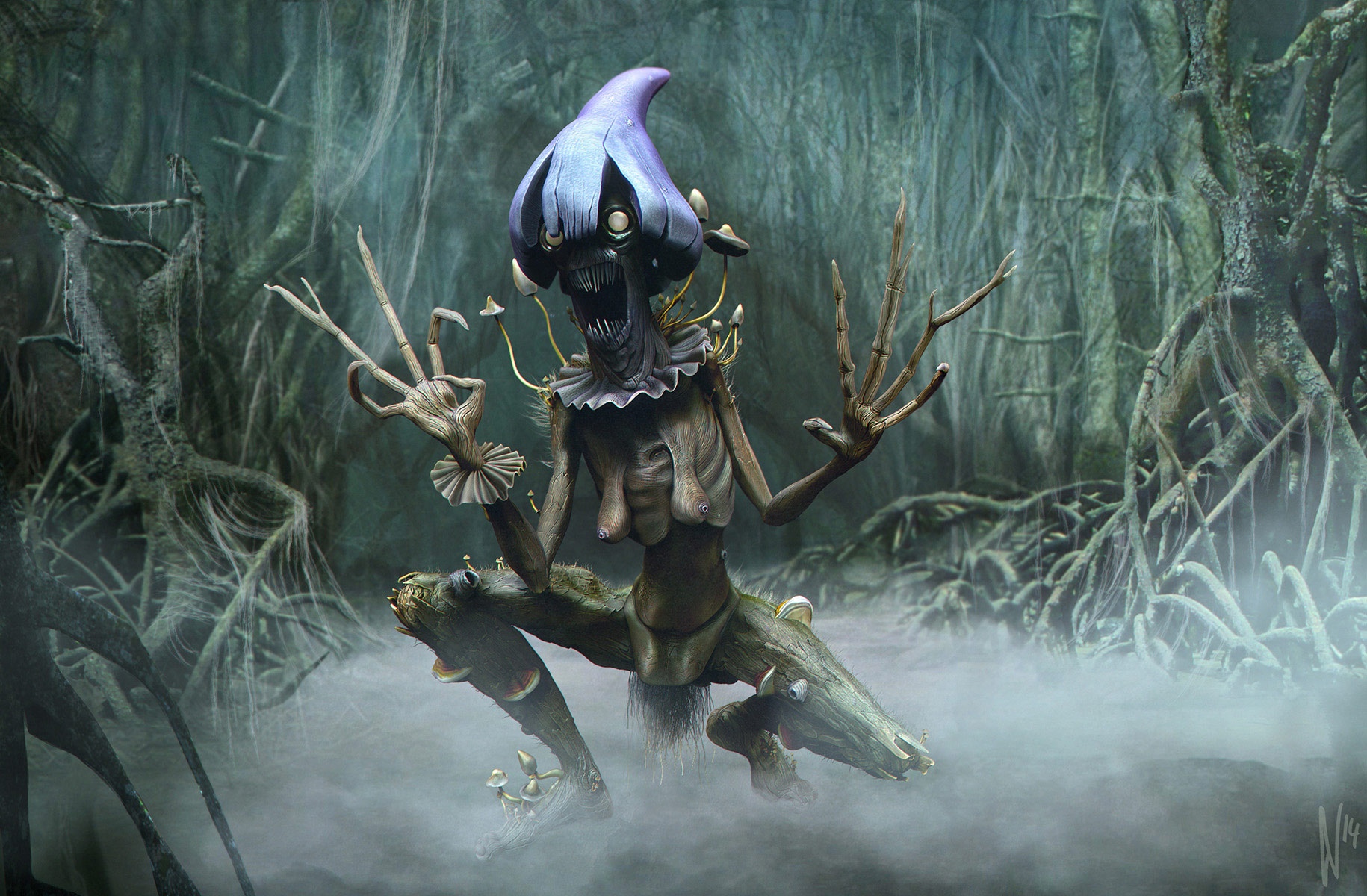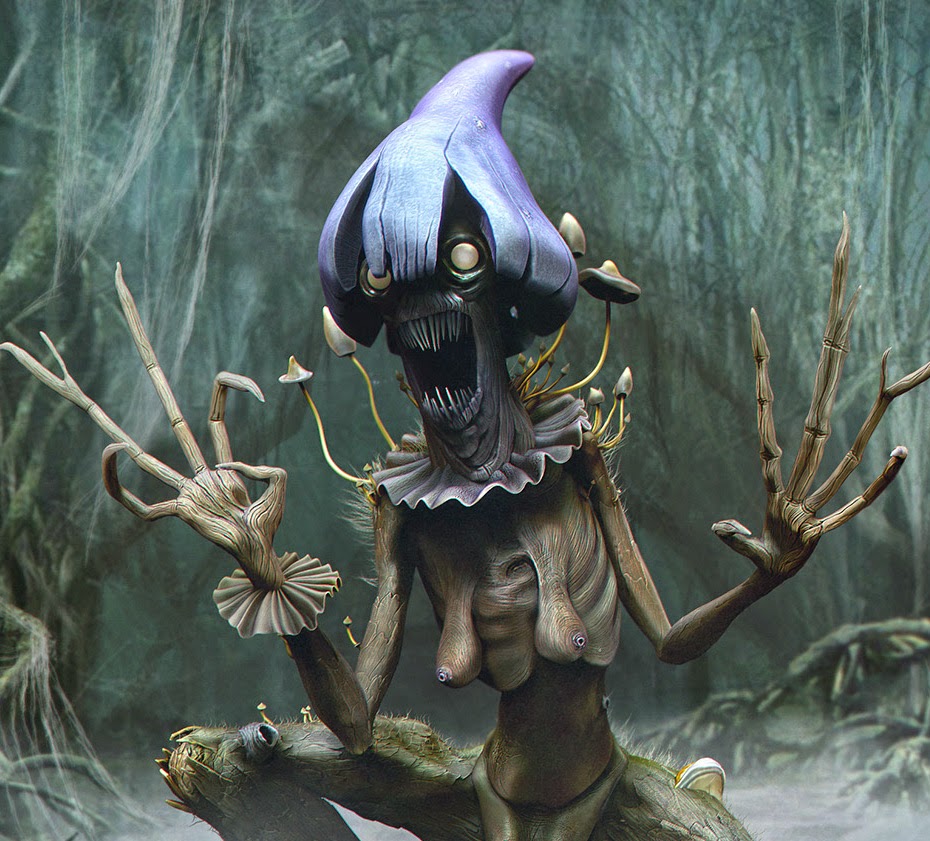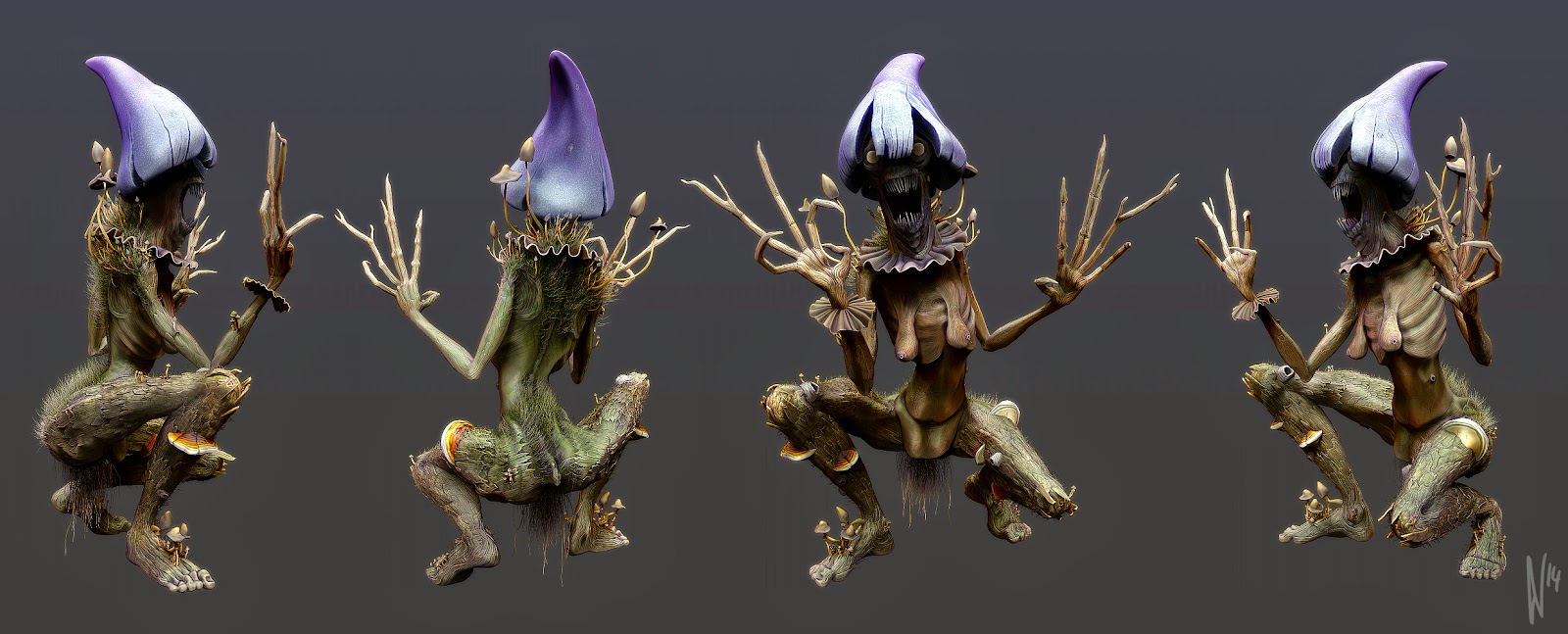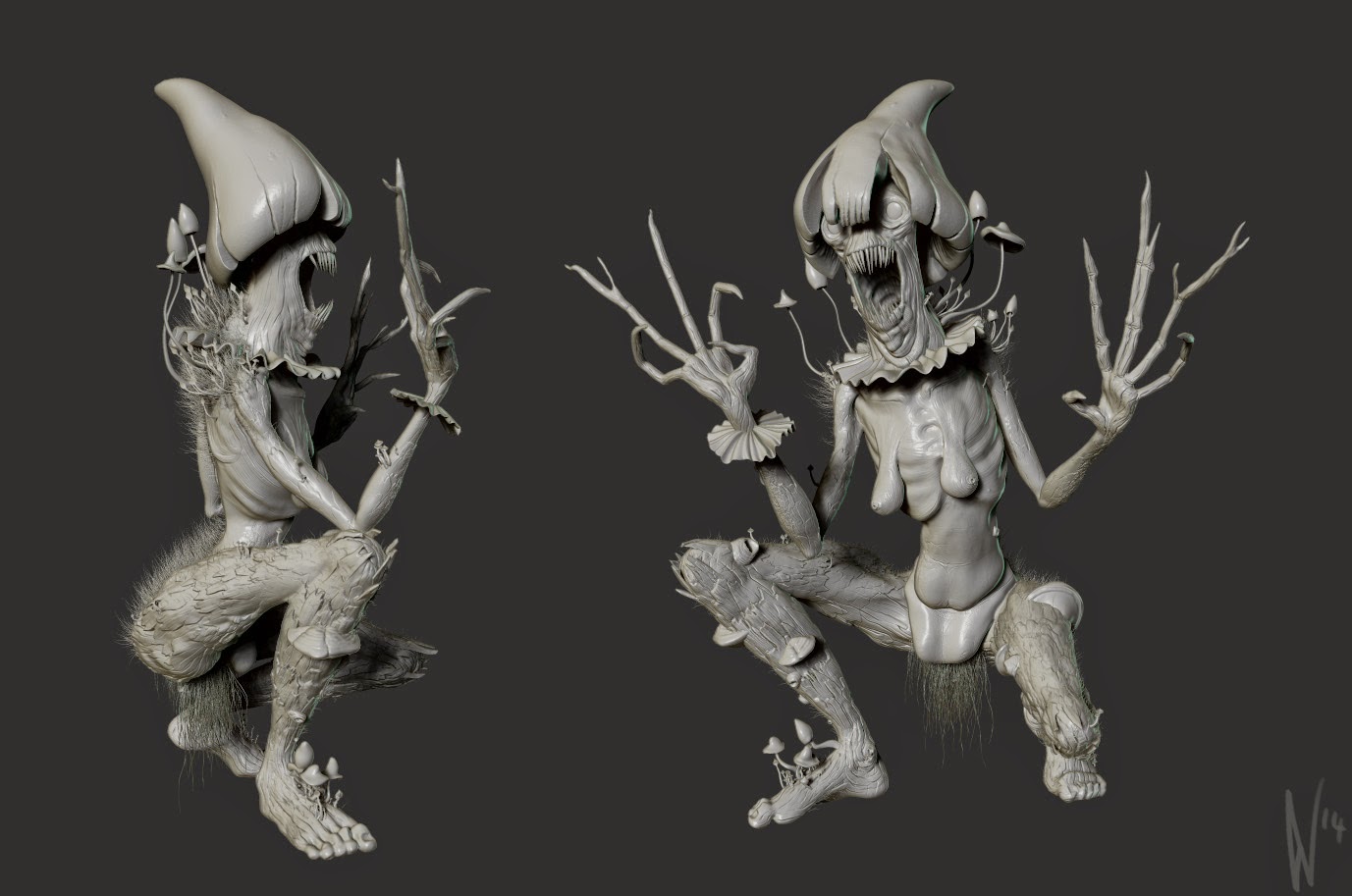 This is the 2D concept drawing I've done a month ago.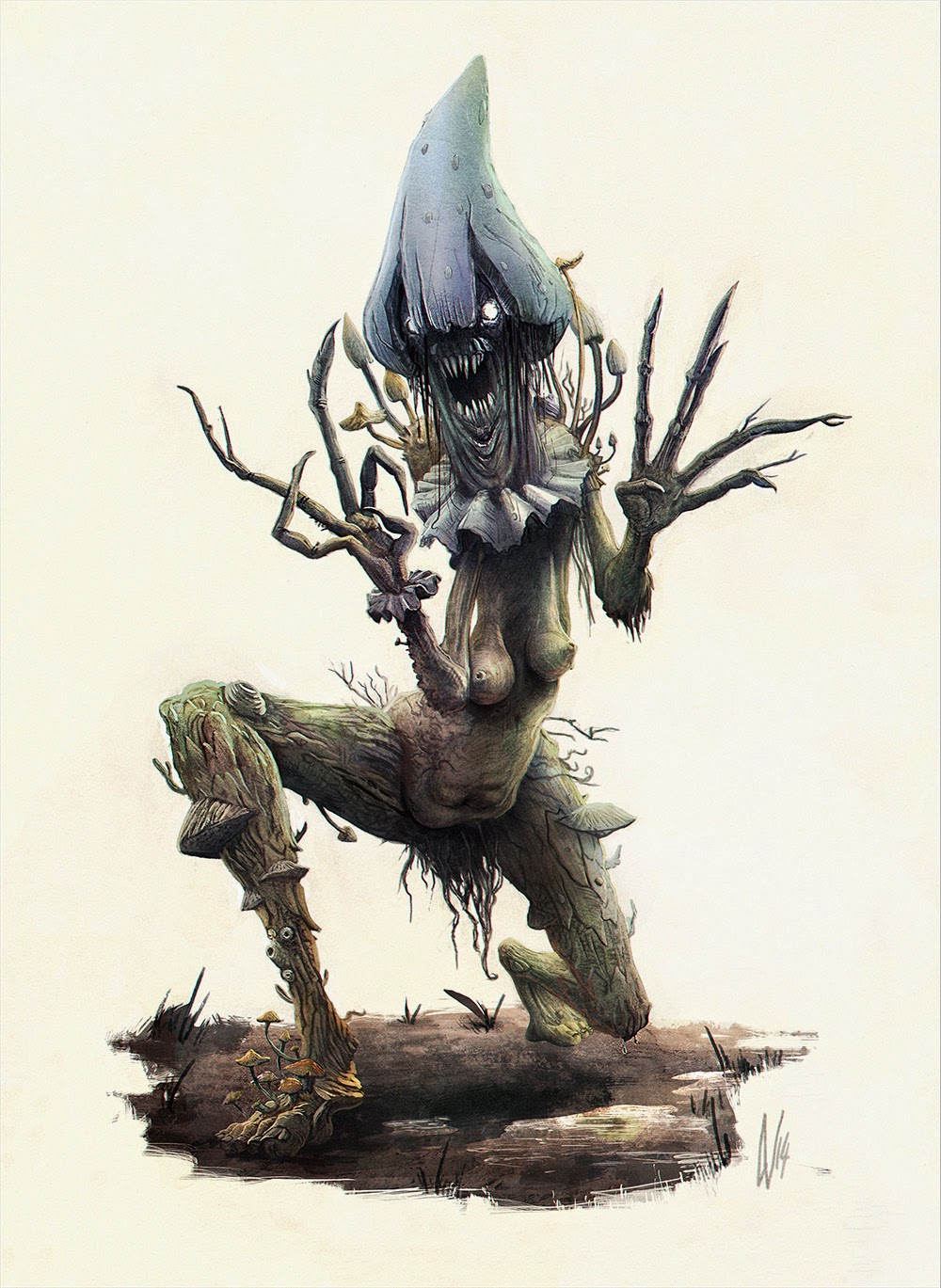 Attachments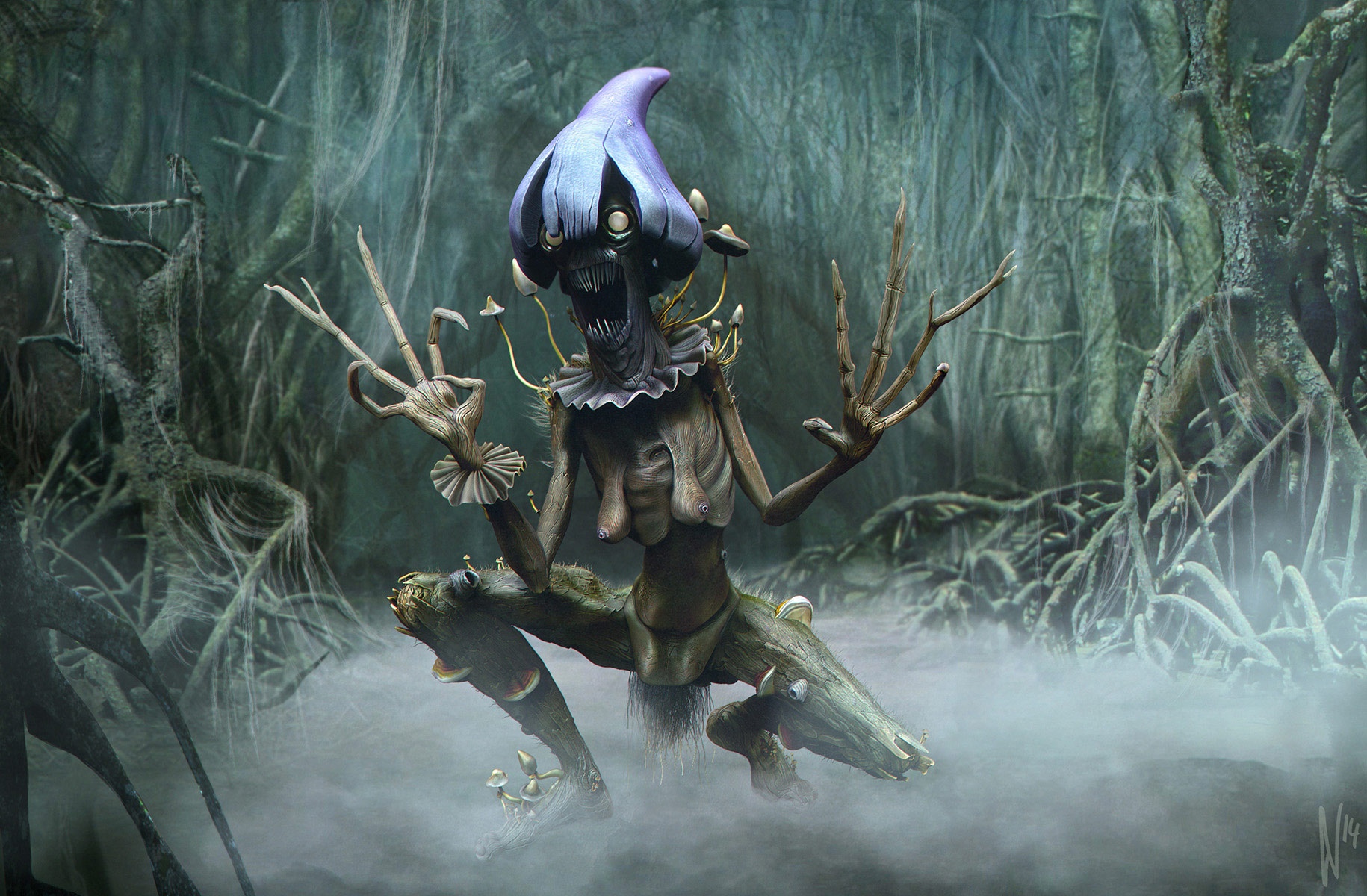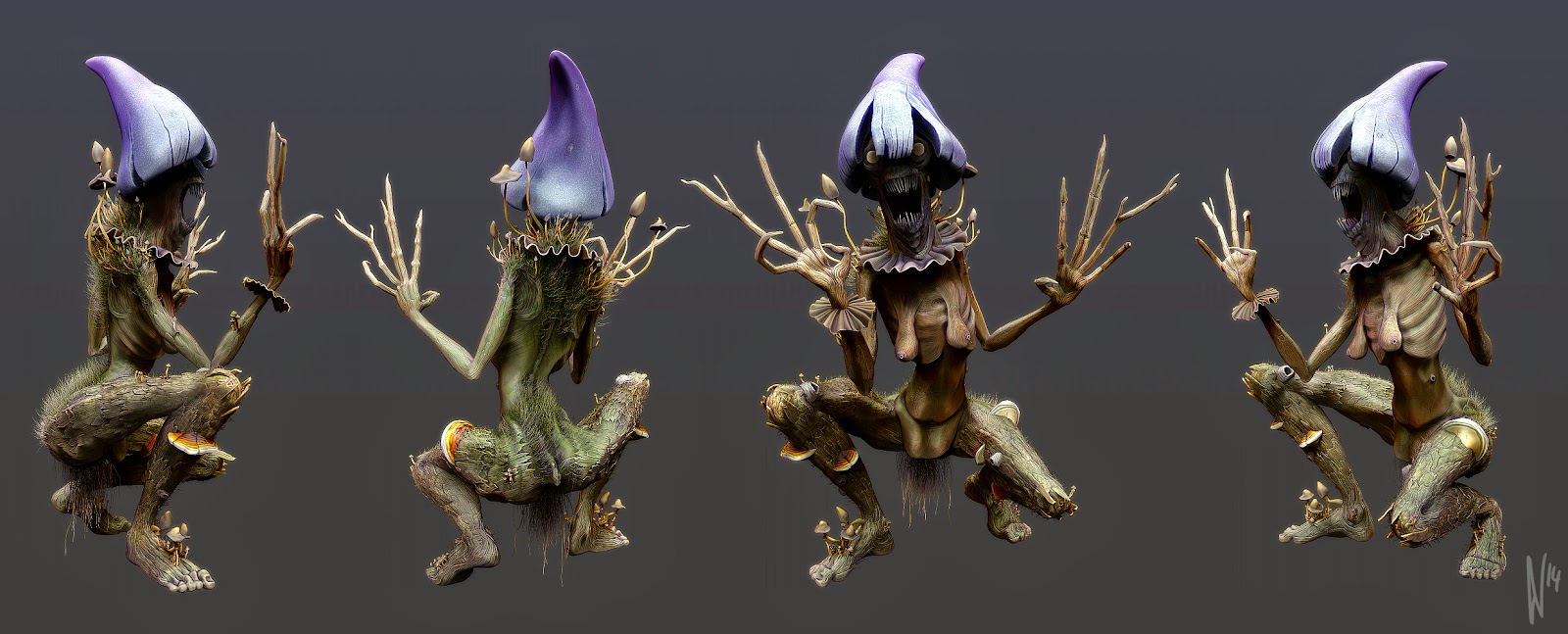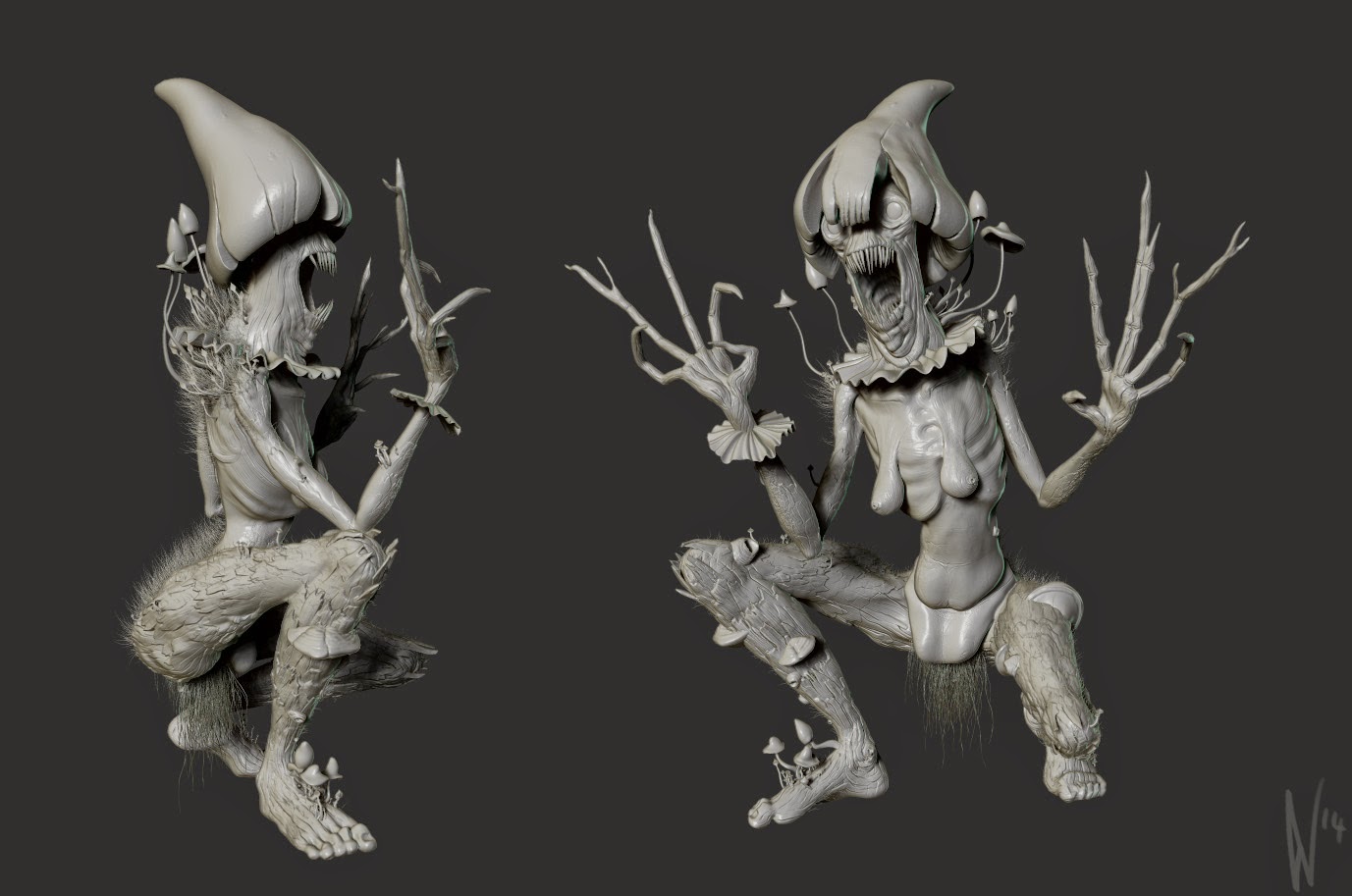 Some detail views of the sculpt…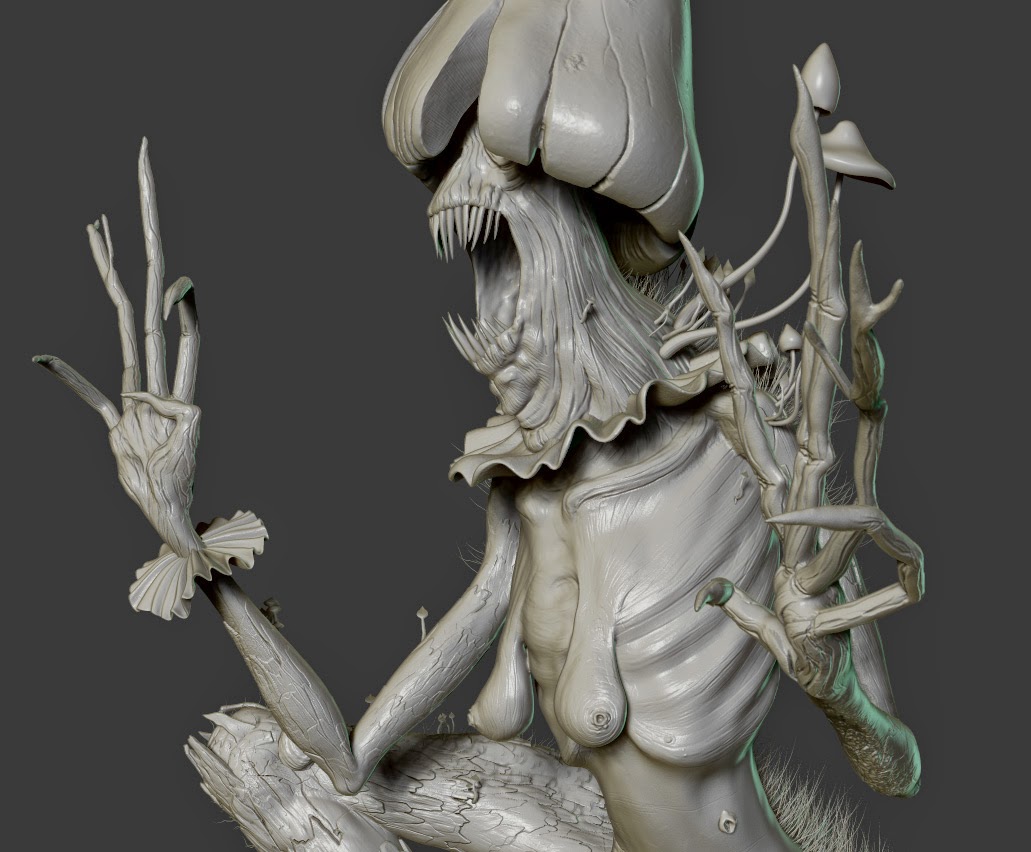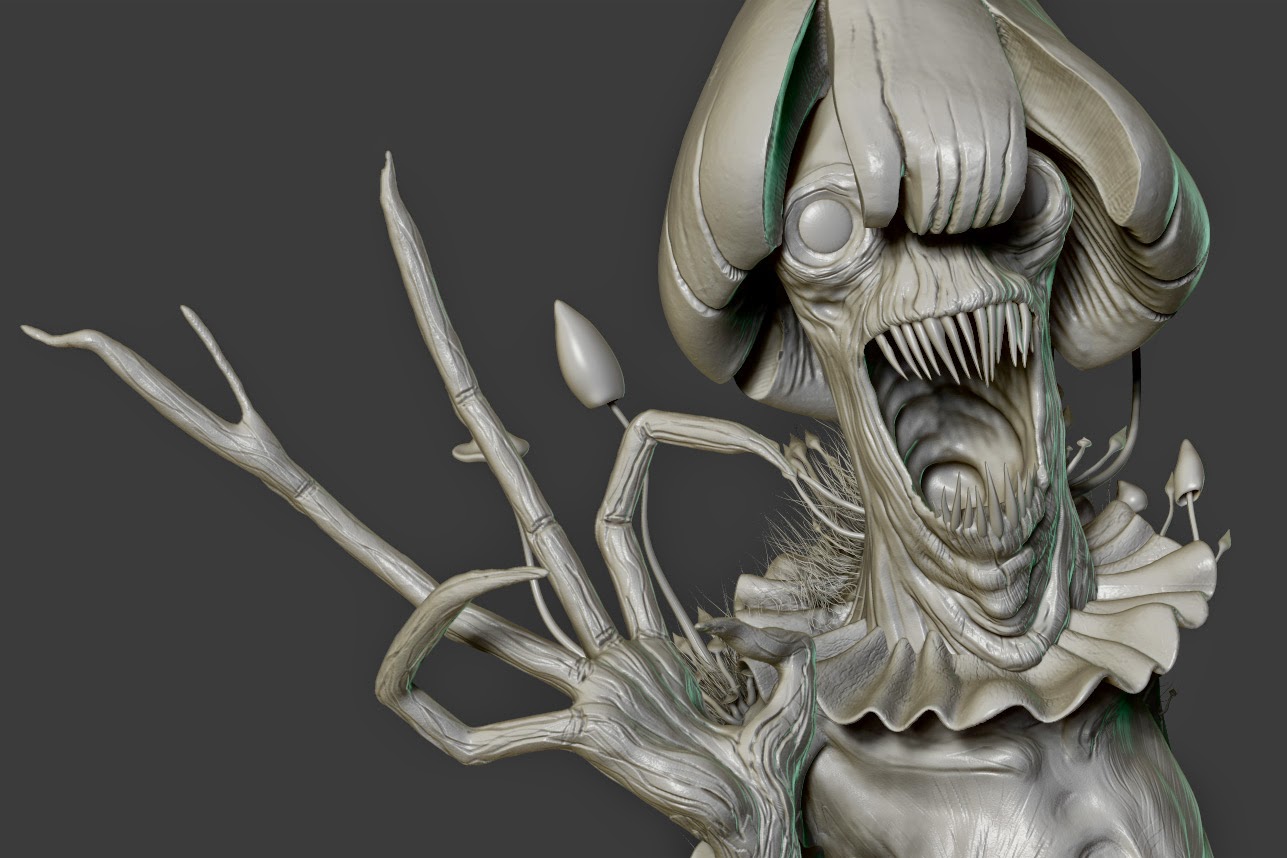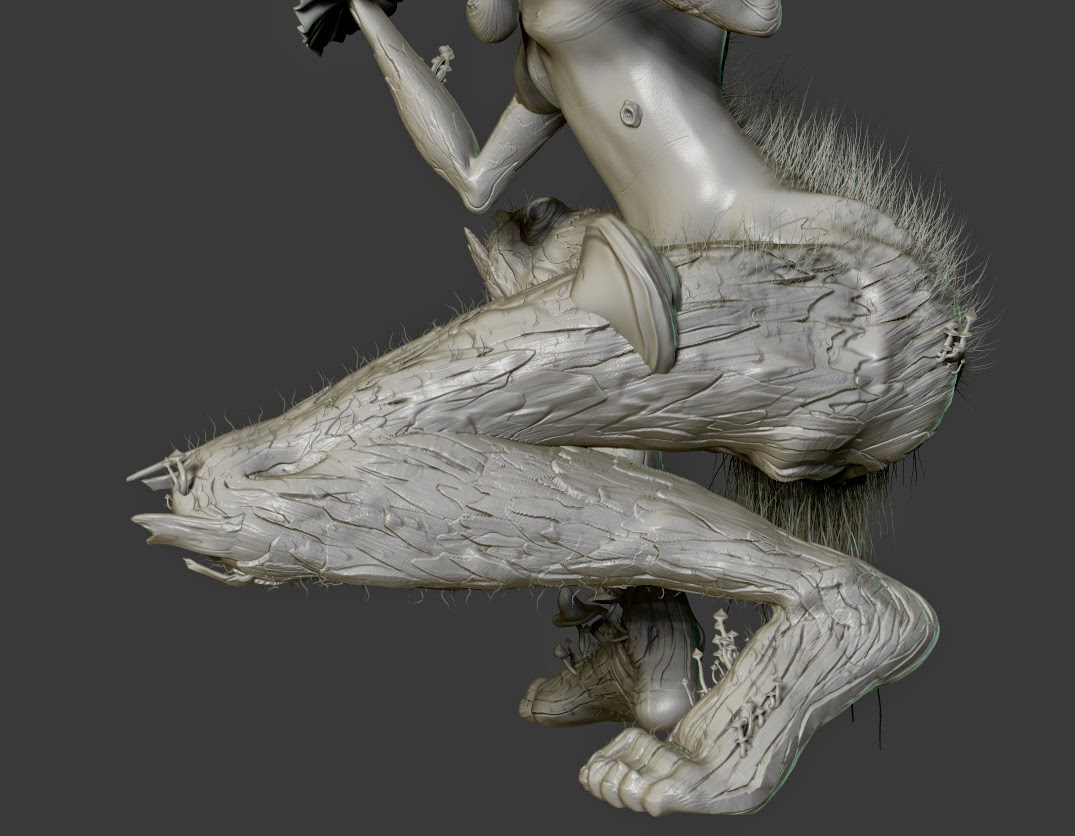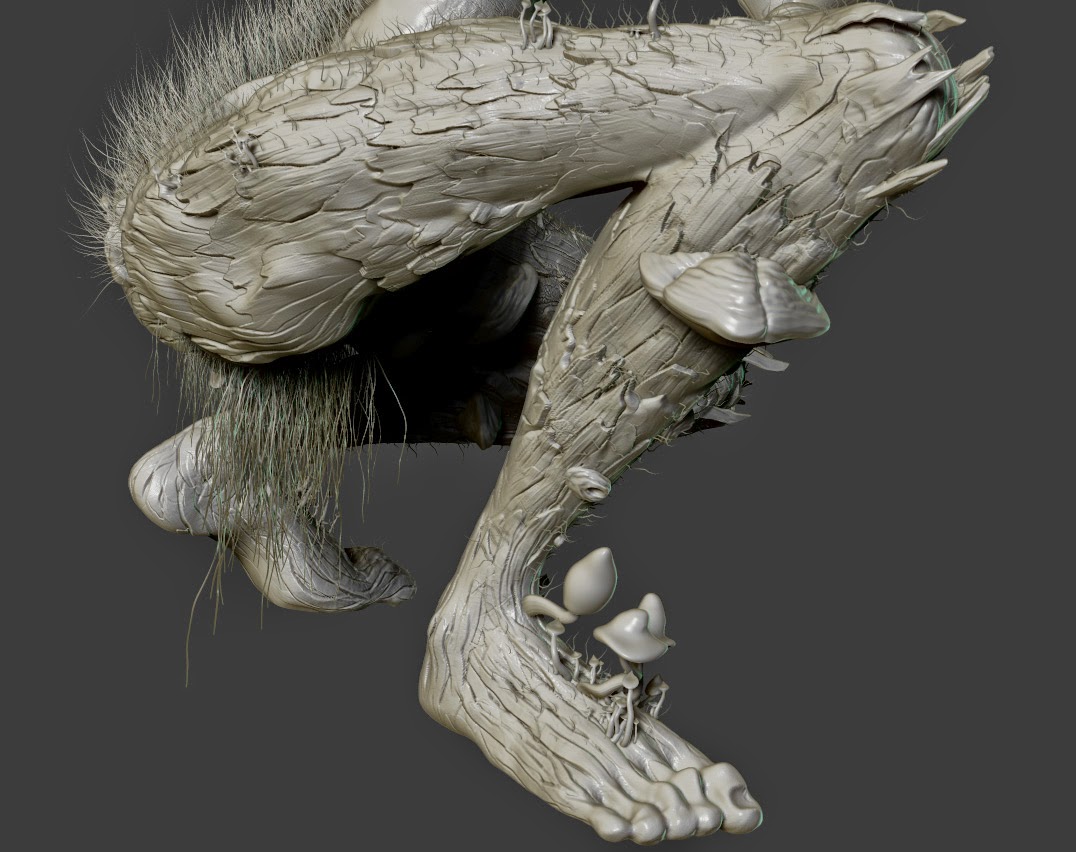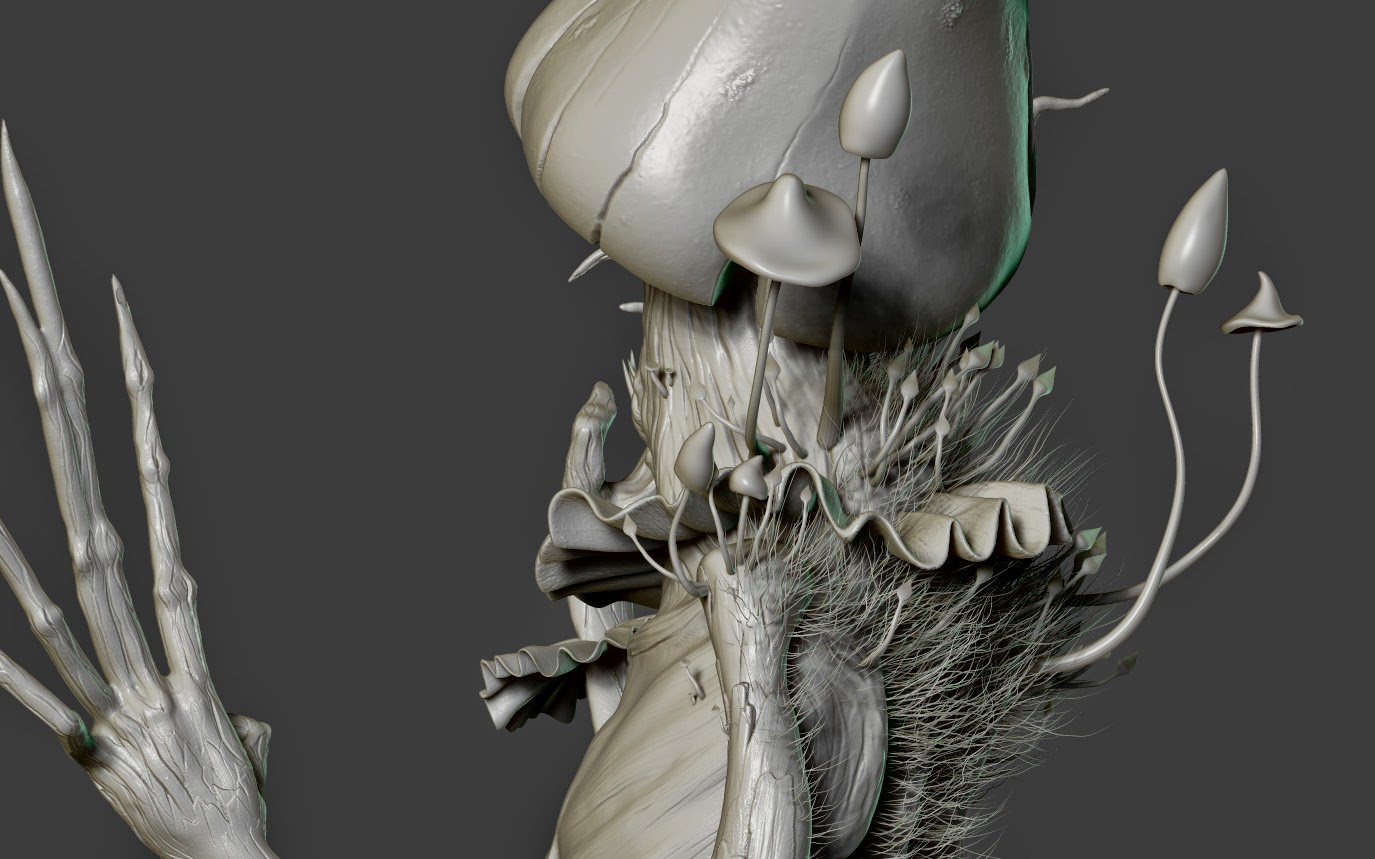 Attachments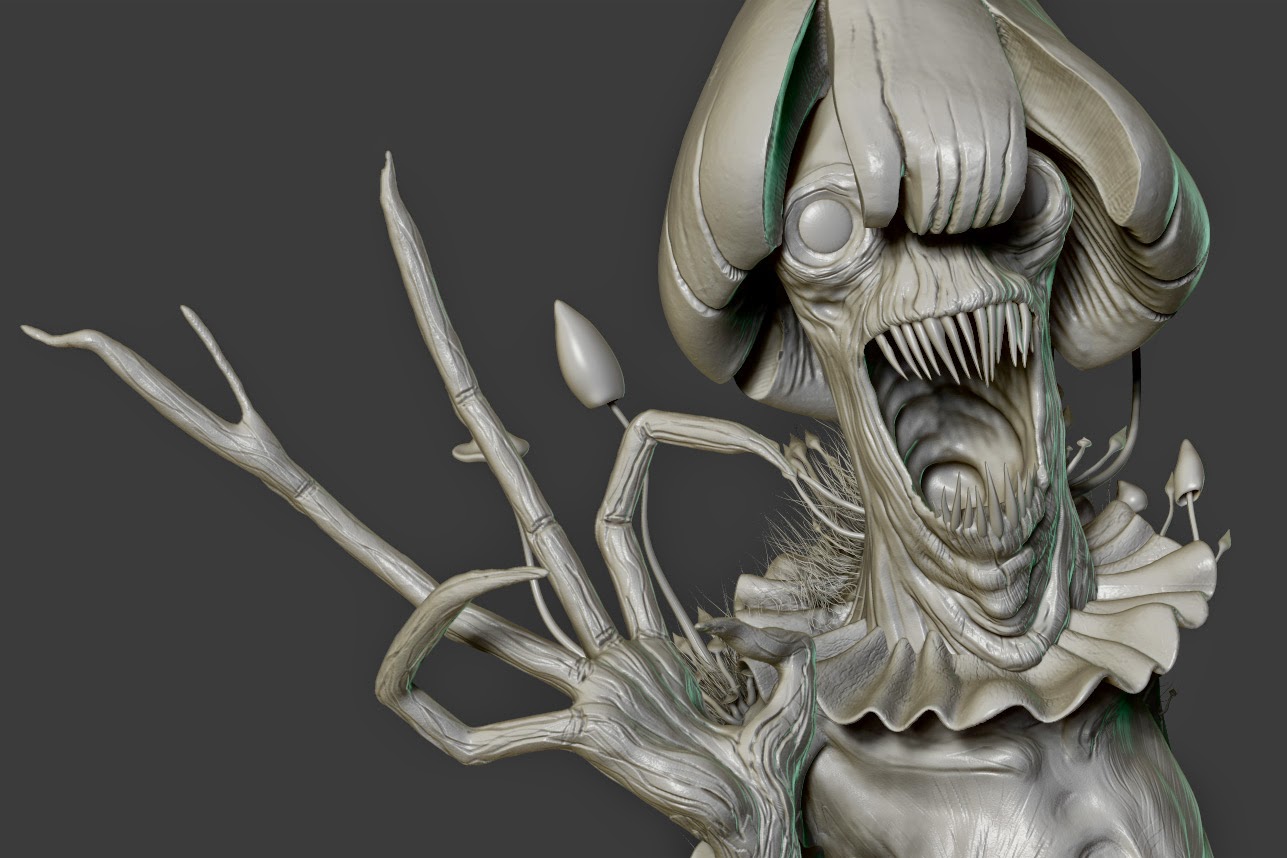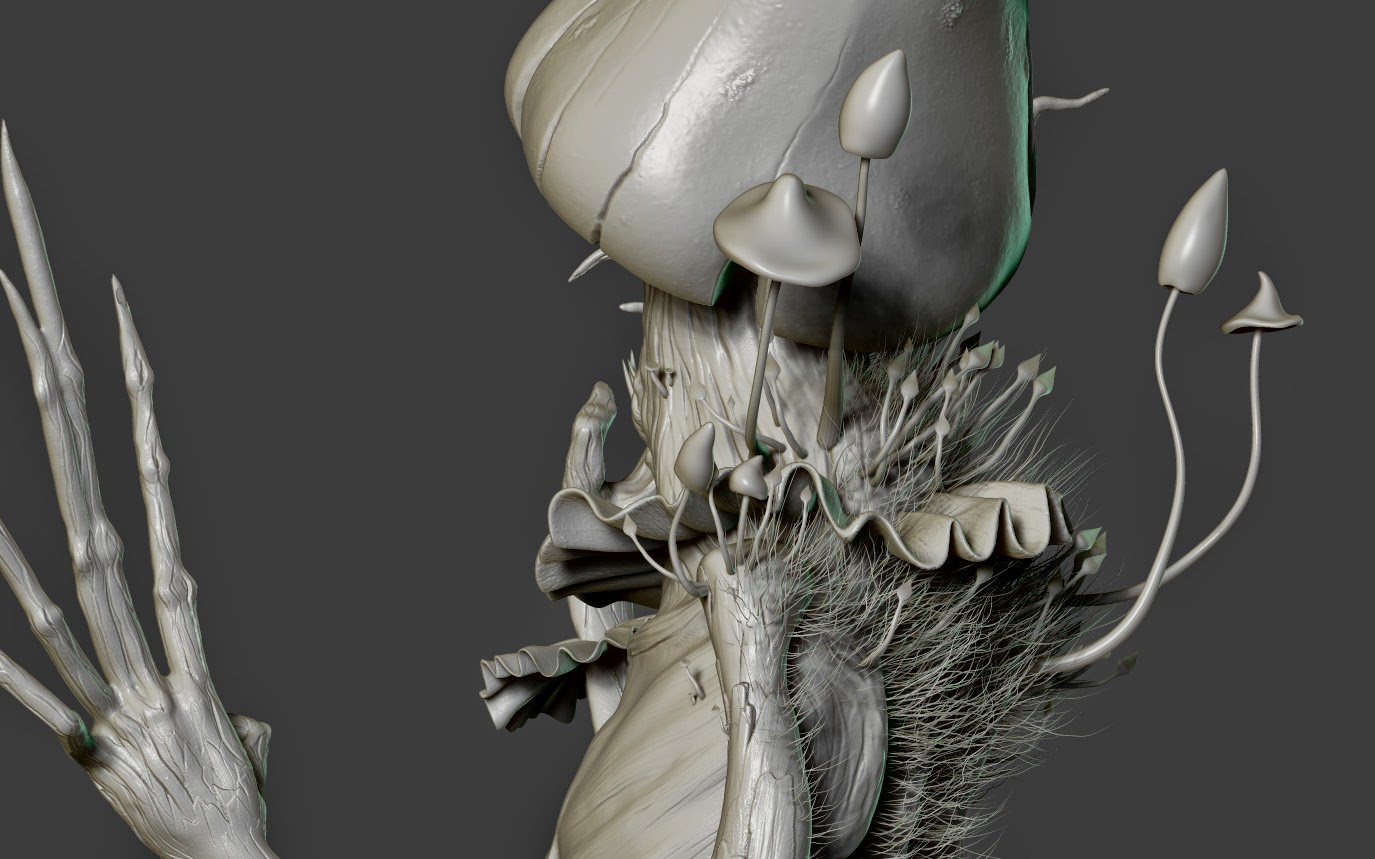 This character is wicked! Your 3D model gives justice to your drawing!
Thanks!!!
I could not resist to create a new version with a real 3d background. I hope you like it too…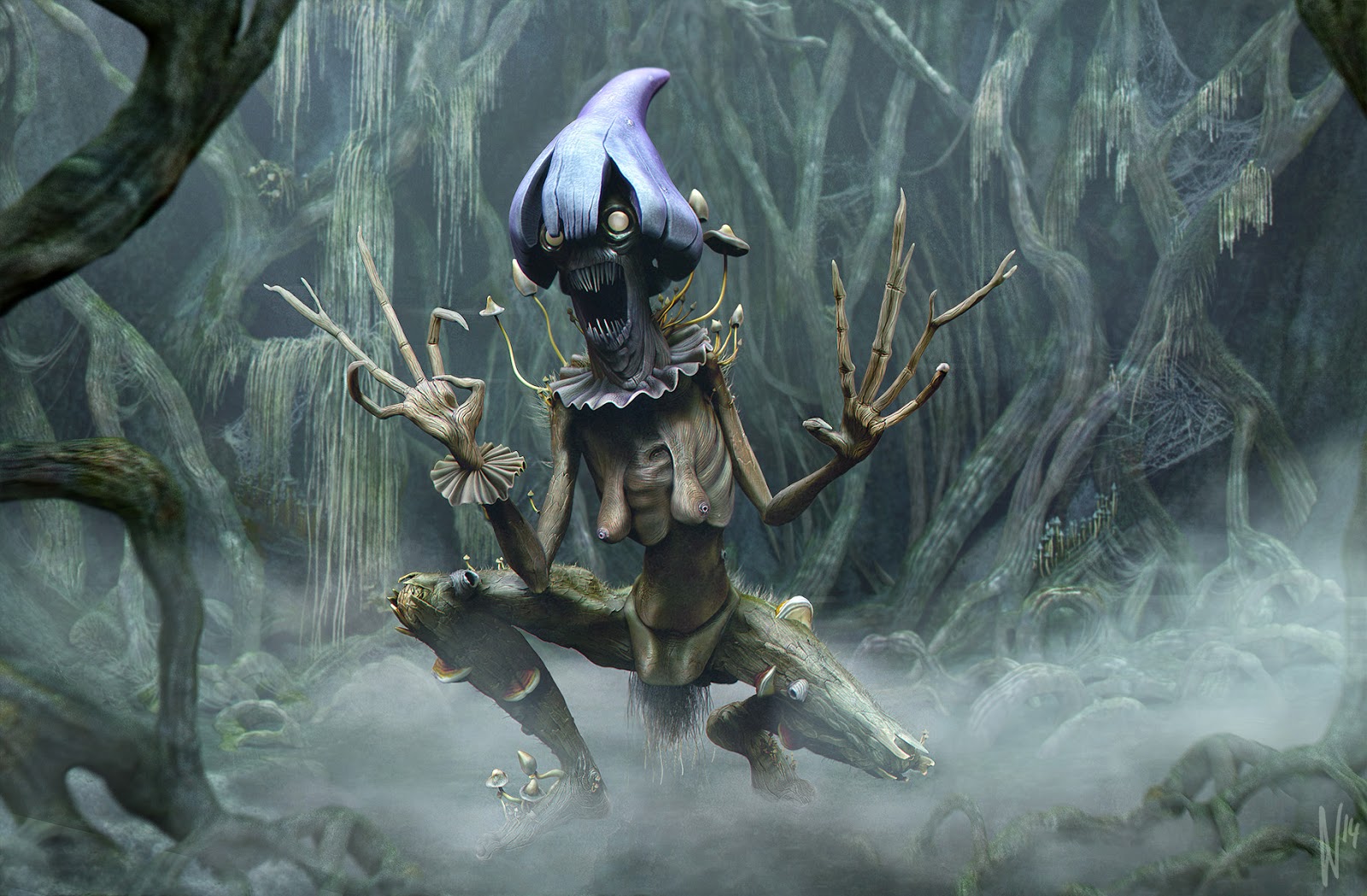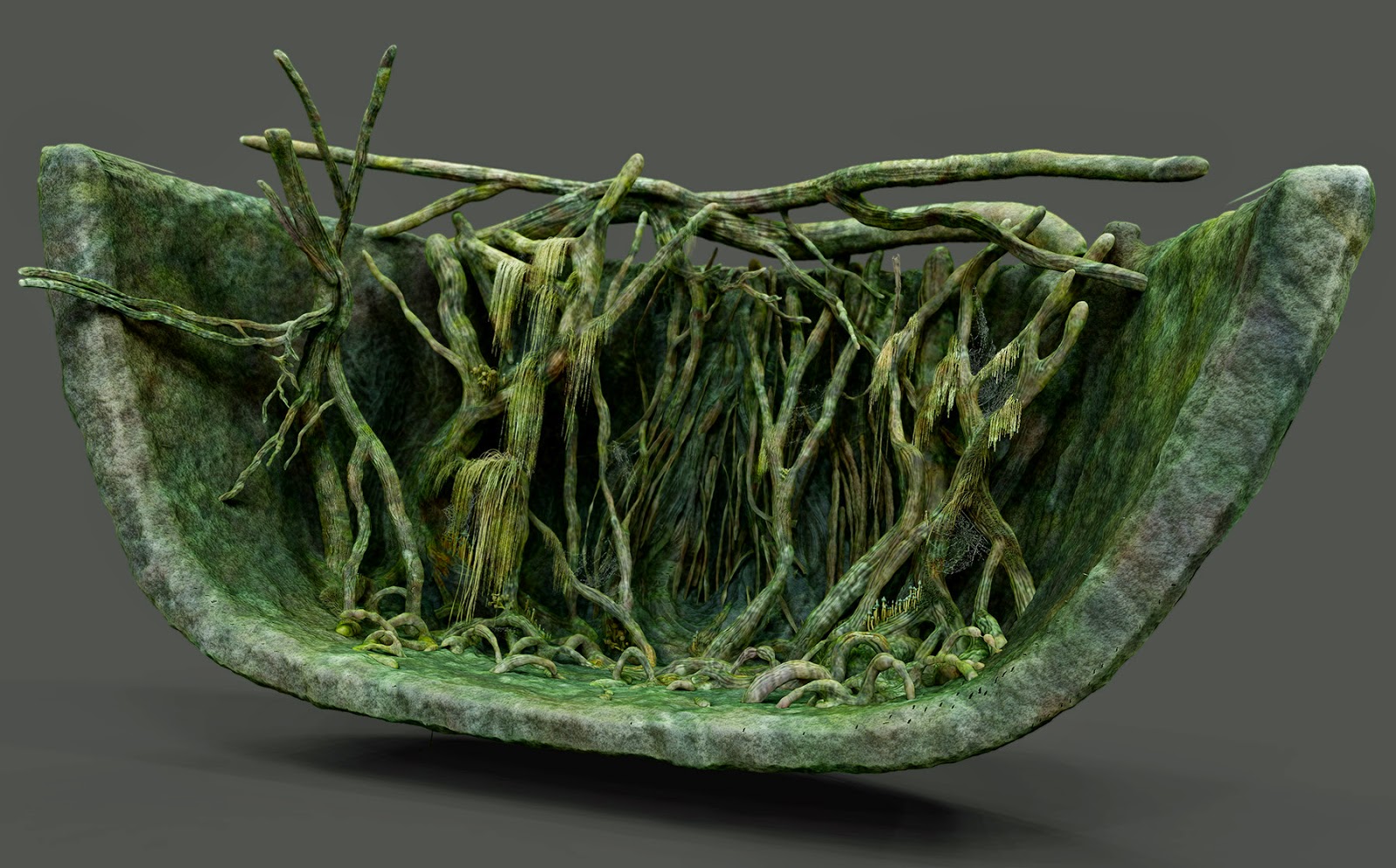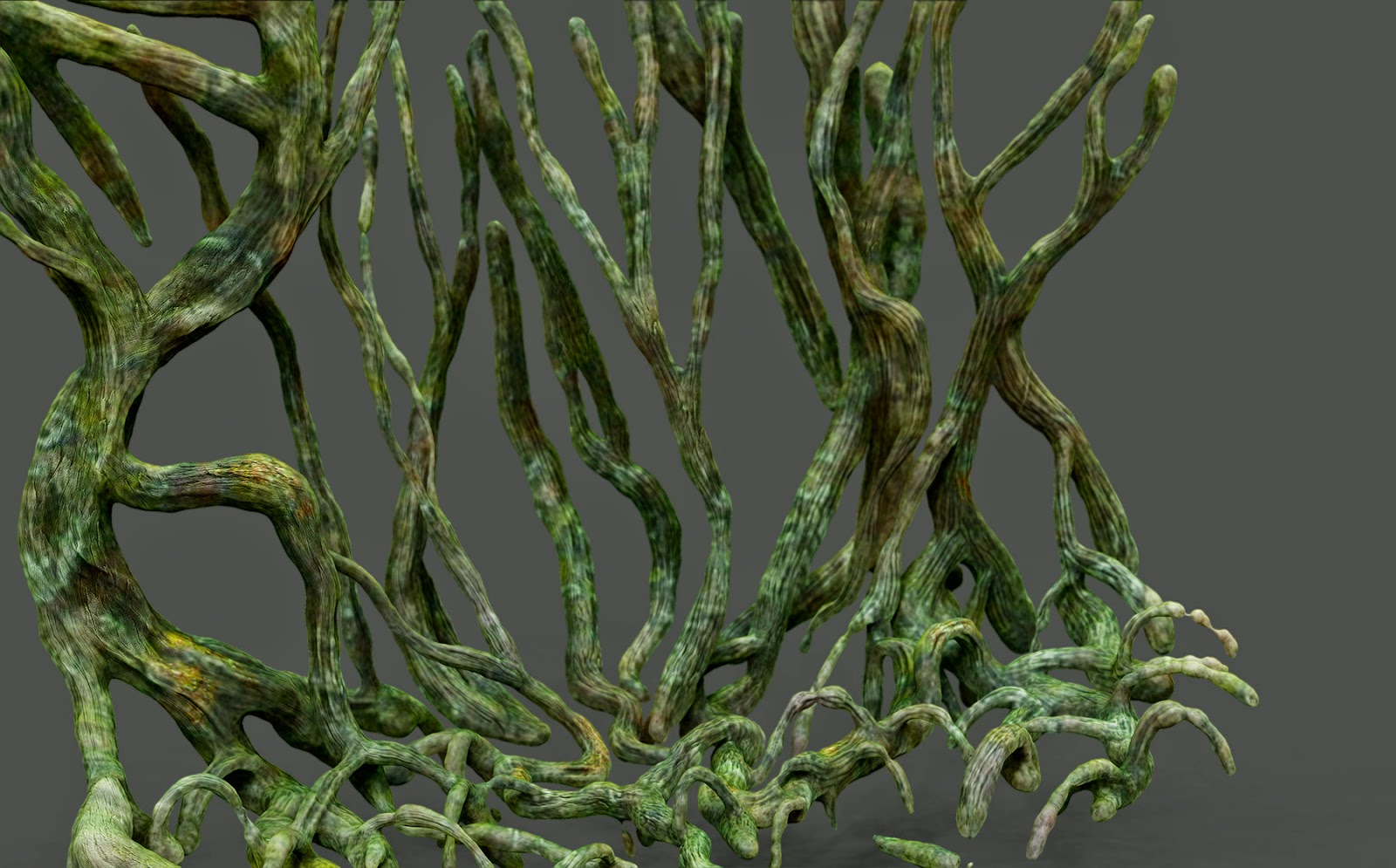 played around with a background render test…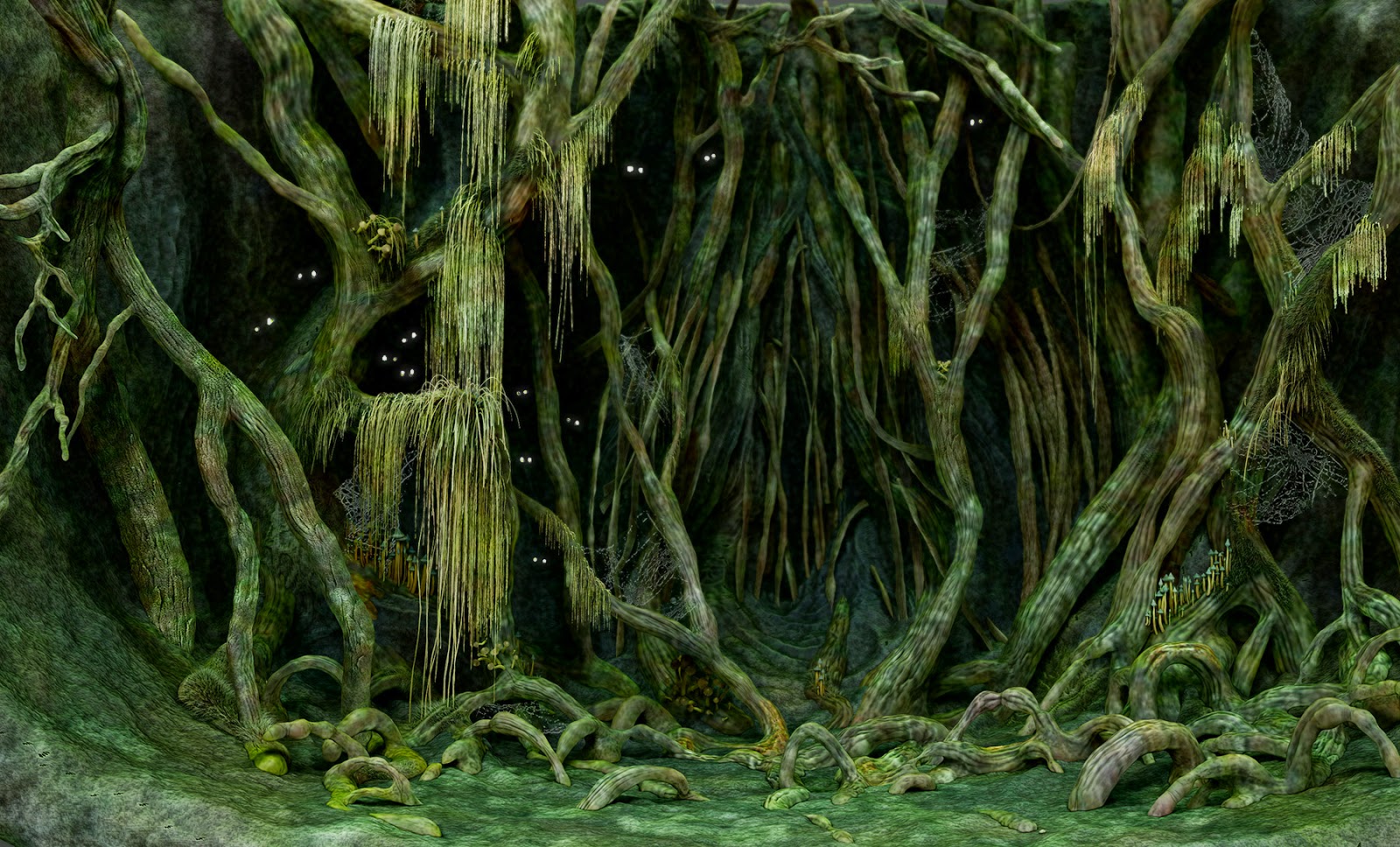 Attachments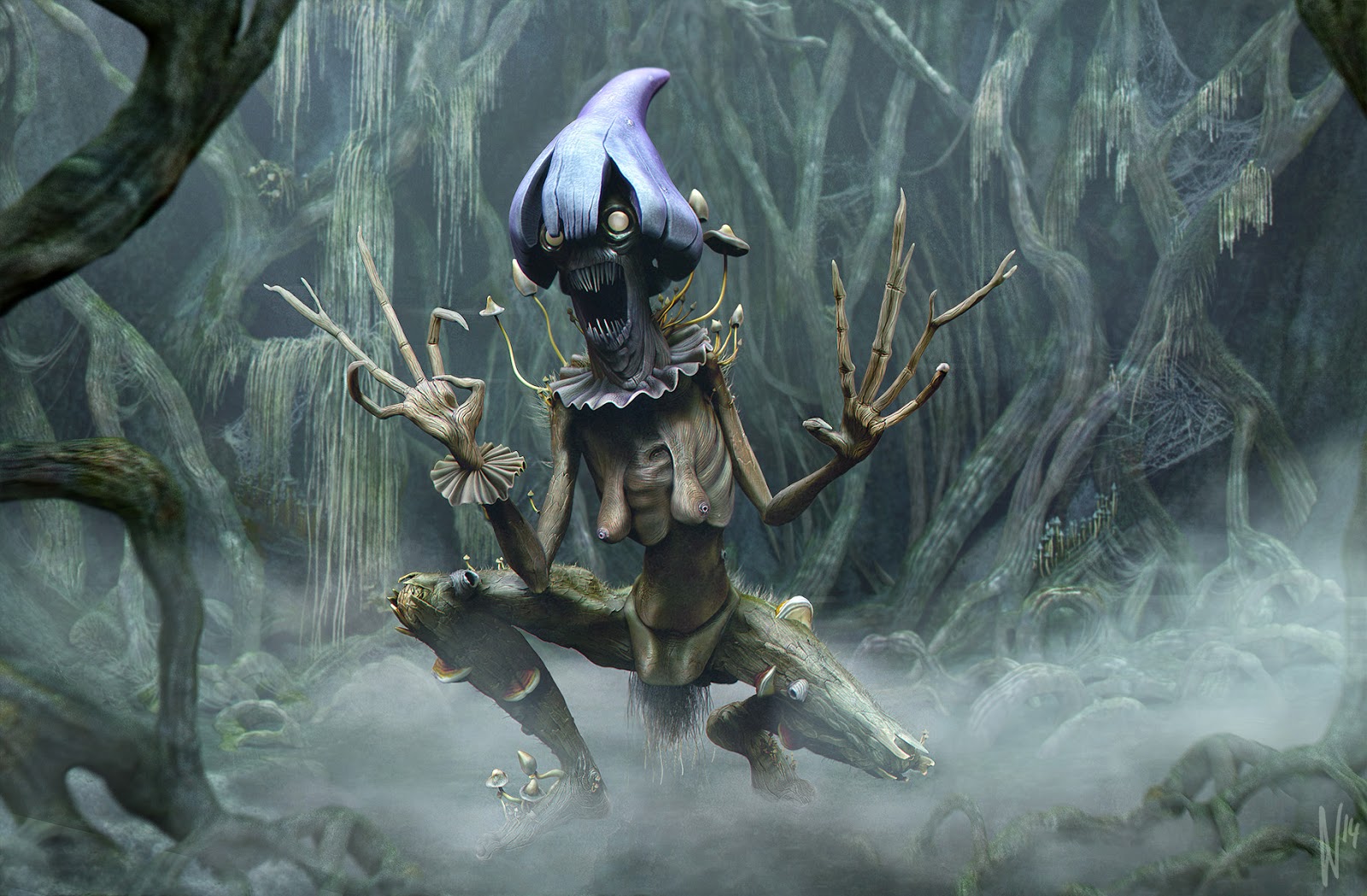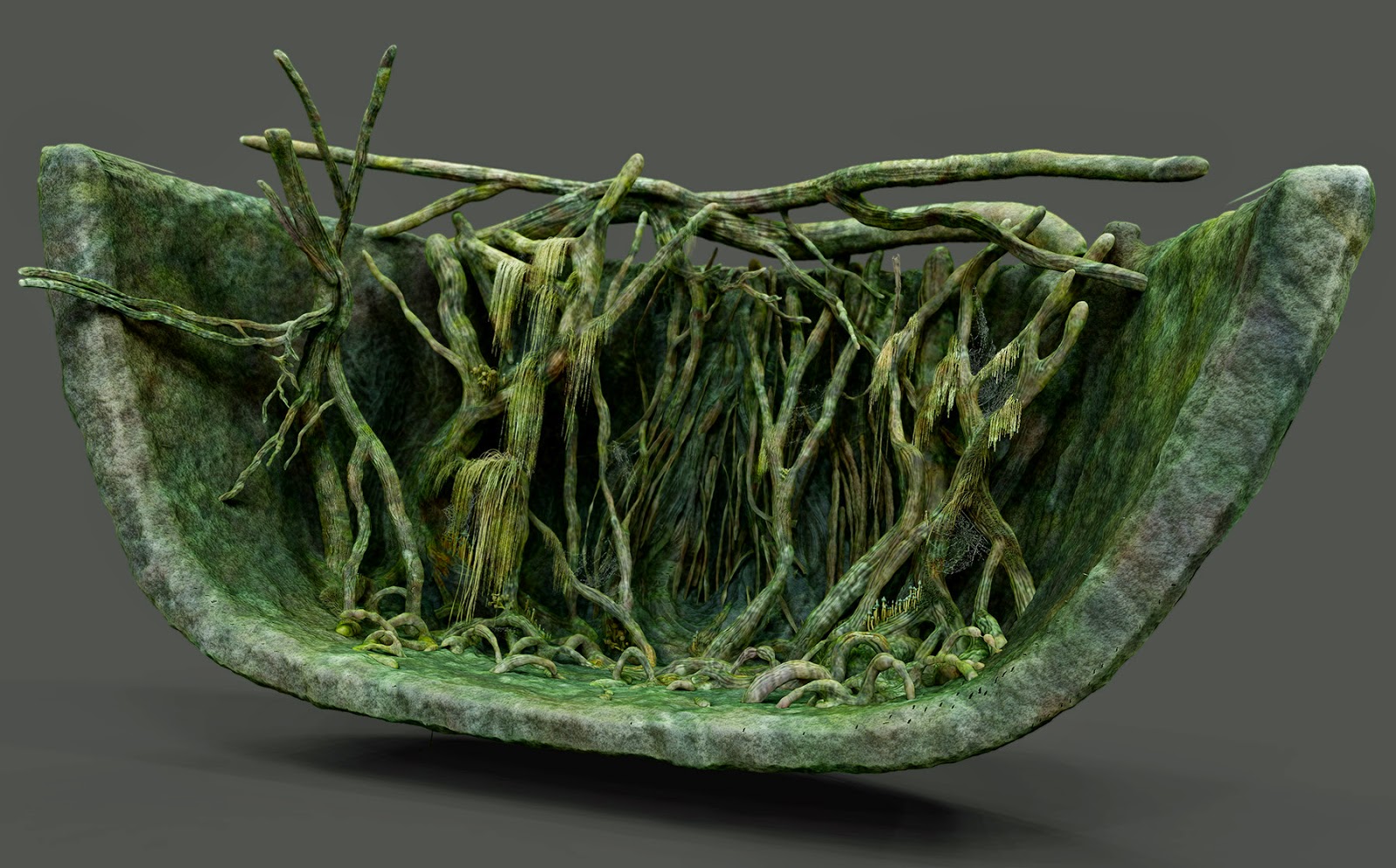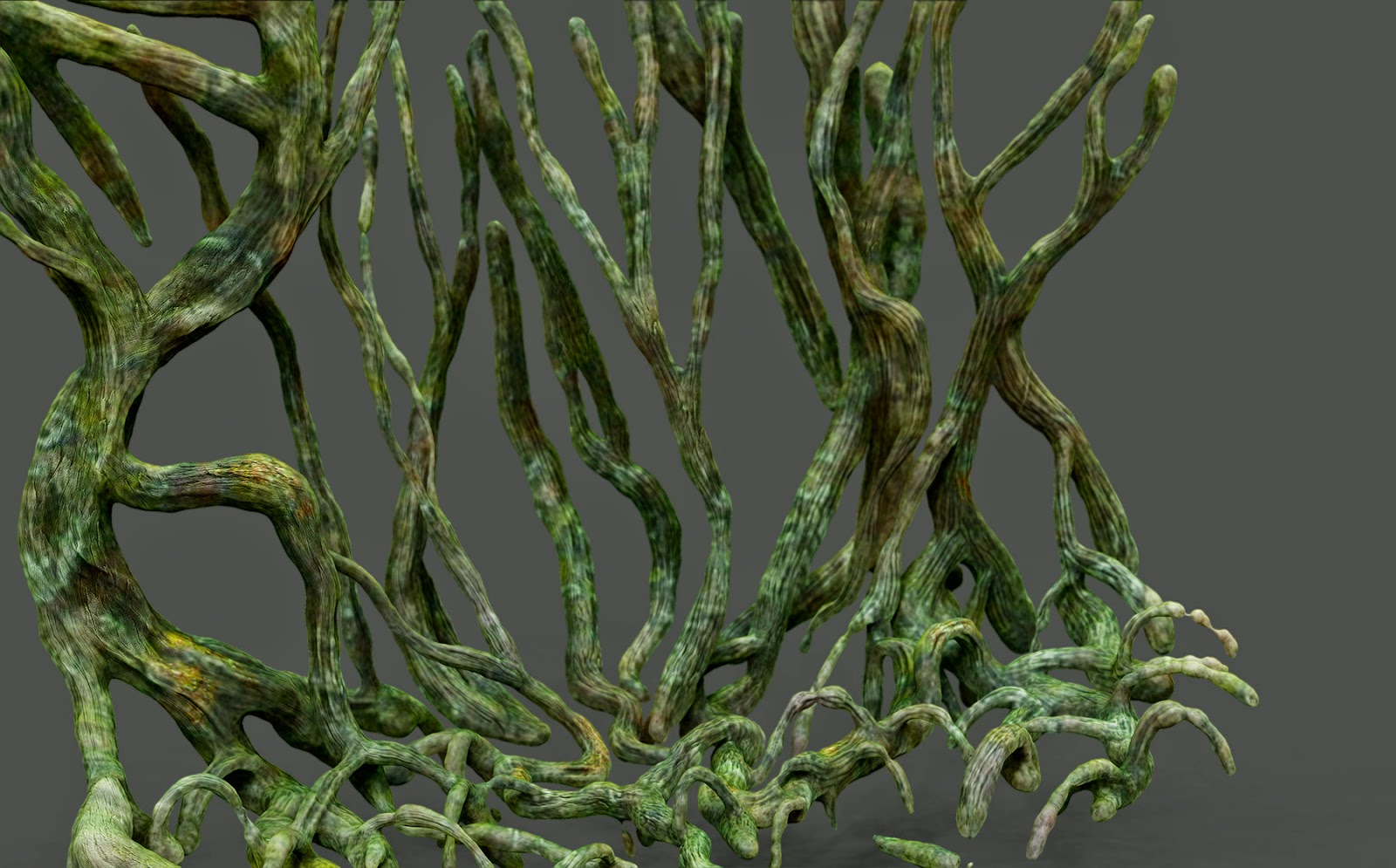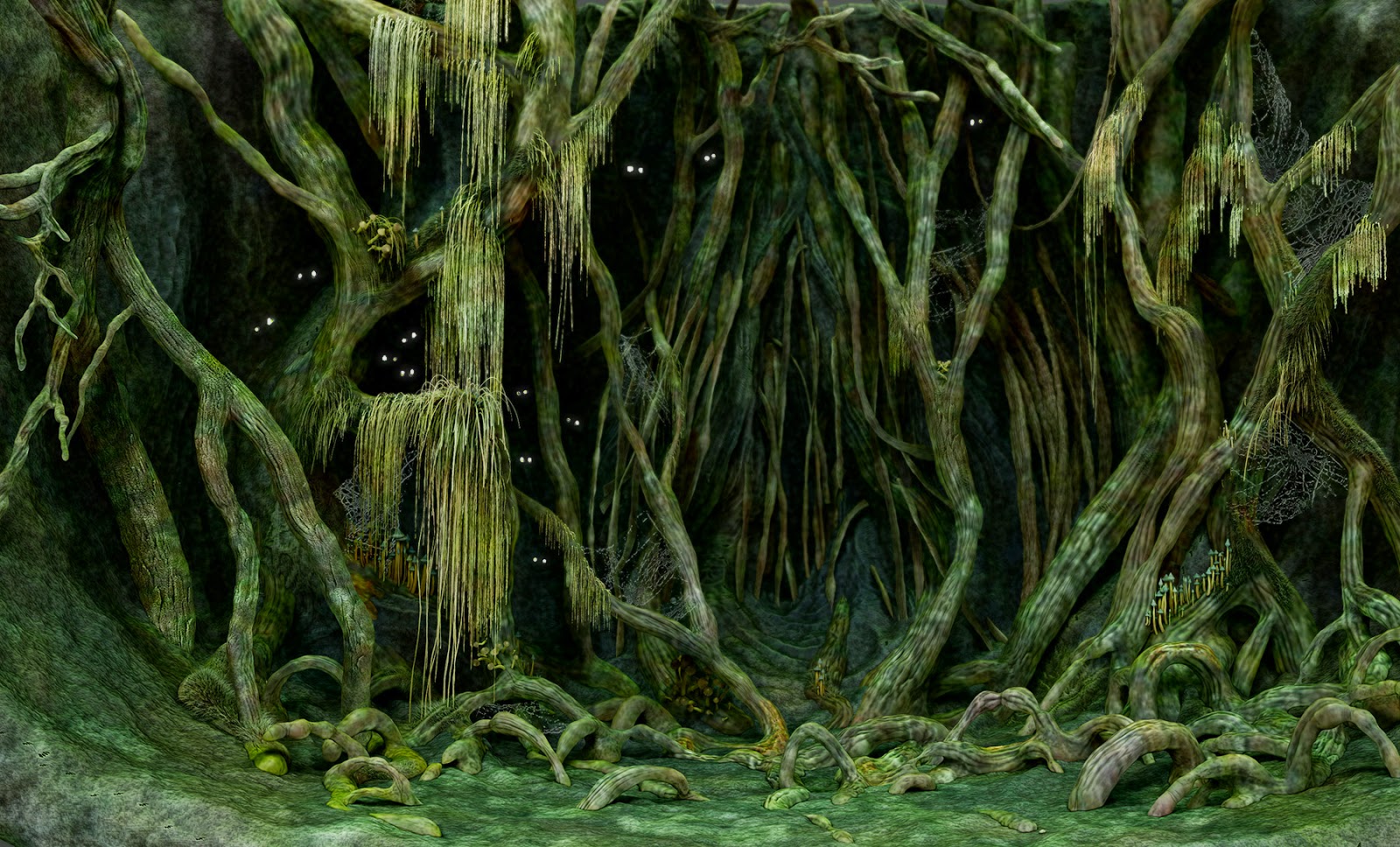 I Just love the Mycoid Prowler! Top row this guy/gal/thing lol. The only thing not sure about that loin cloth/belt I liked it better in that area with the vines hanging down only like in your concept drawing. Just my opinion. I love it with the 3d background. that face makes me smile I needed that. I feel just like that bear too, love that image as well. Hope to see more of your wicked cool creations too. Take care and Happy Zbrushing


<object type="cosymantecnisbfw" cotype="cs" id="SILOBFWOBJECTID" style="width: 0px; height: 0px; display: block;"></object>
Thank you very much Seavannah!
In its issue 108, the '3dcreative magazine' featured my work 'Mycoid Prowler' in the gallery of the magazine. I'm very glad that I got the opportunity to show my process in detail in issue 109. Here you can see how I transformed my 2D concept of this critter into a 3D sculpture.
Here is a quick preview of my article: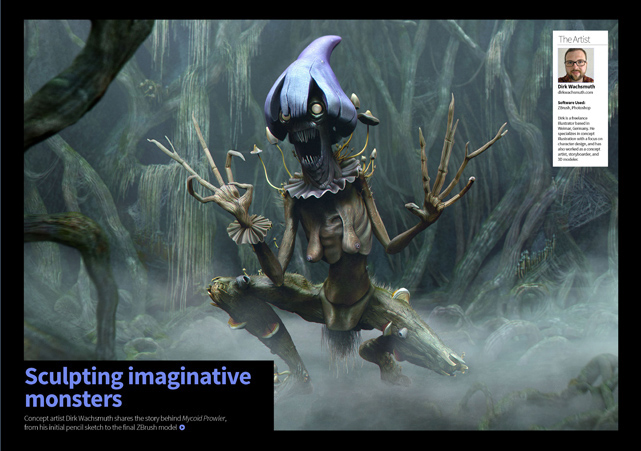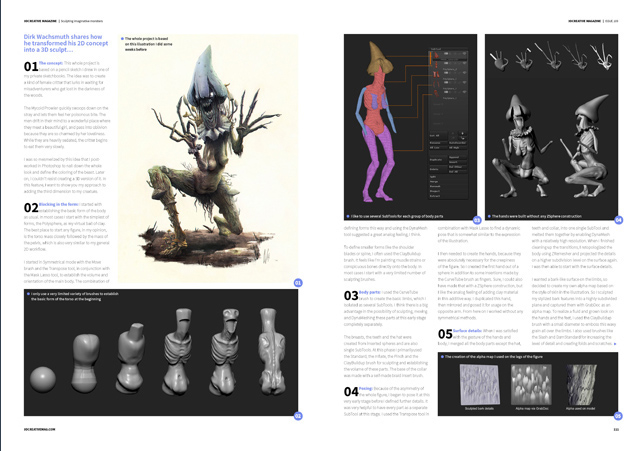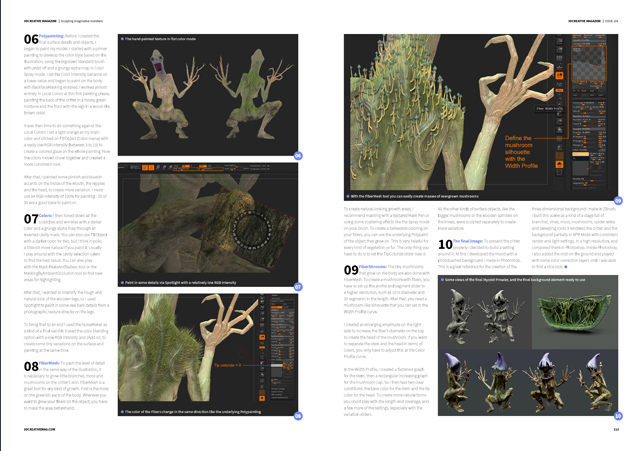 Here is some new work: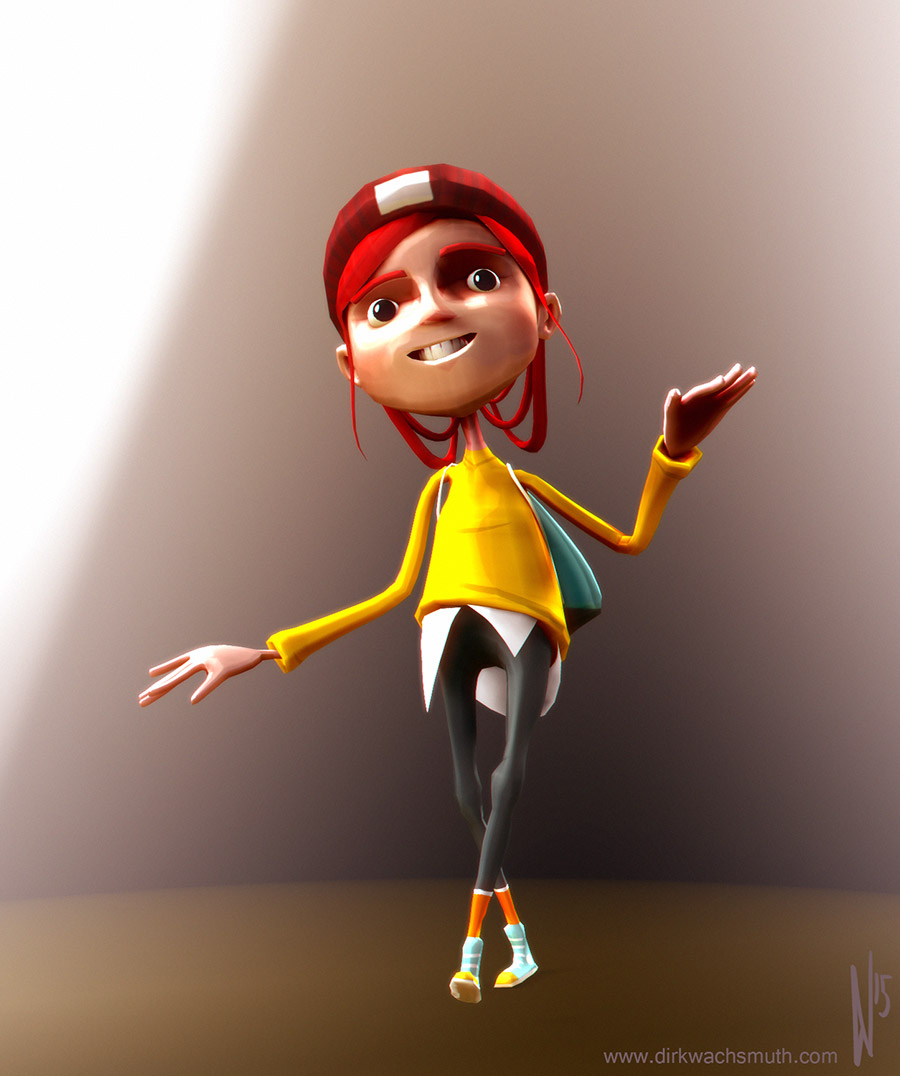 The character is based on a concept made by my friend Maria Suckert.
Attachments
And another view of 'Mellory'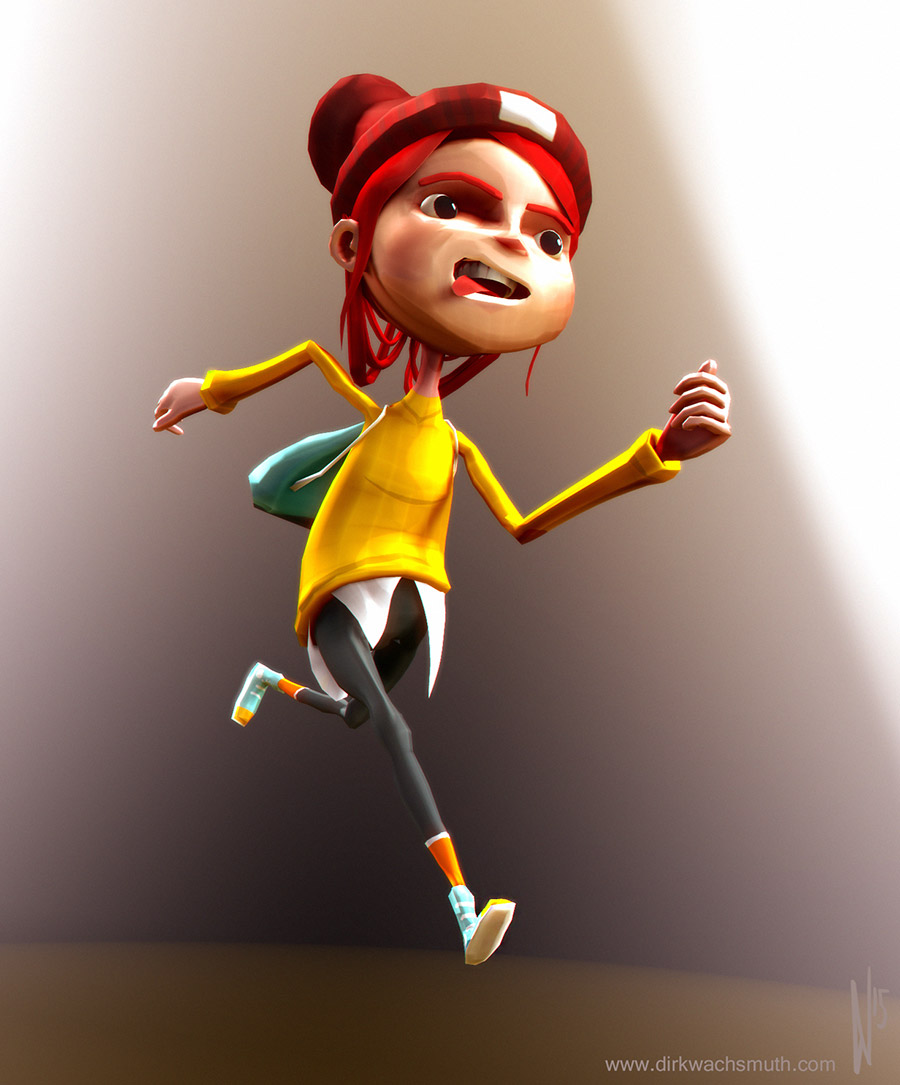 I spent a few days with my girlfriend in Nuremberg. I'm highly inspired. The museums, monuments, cathedrals are amazing. So I sculpted this (random) bust on my tablet while we drove home by bus to process all of the incoming material in my head.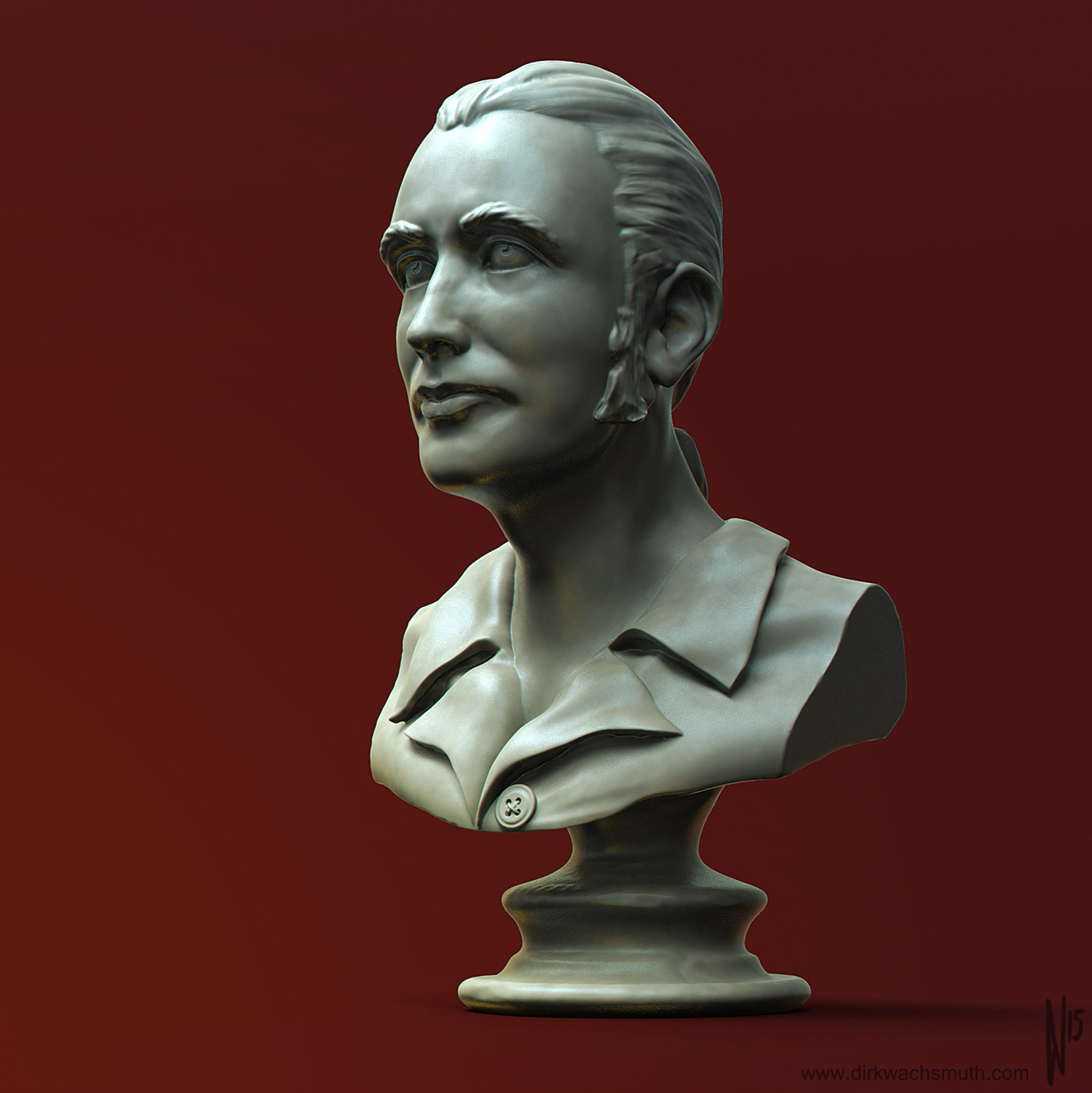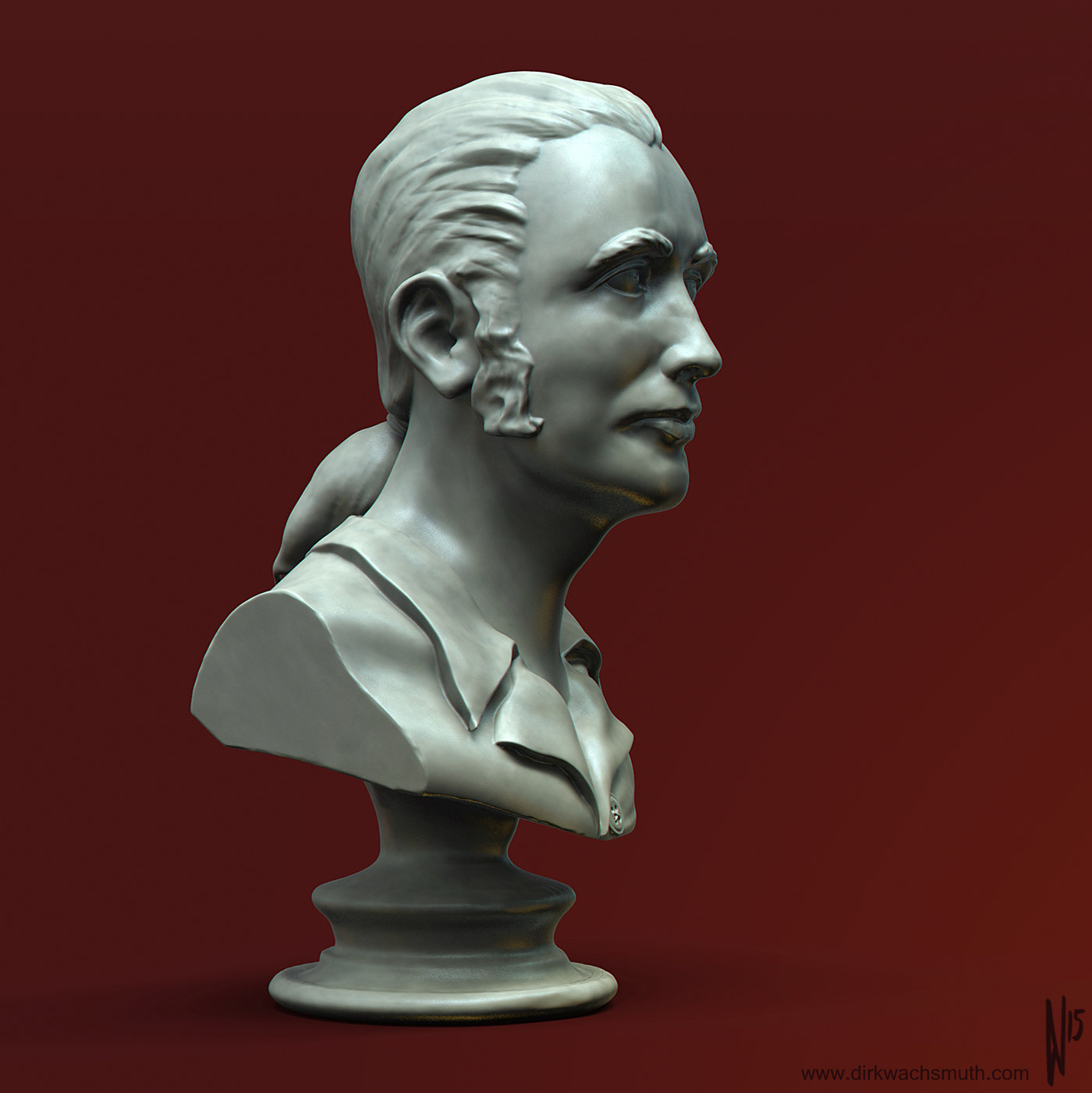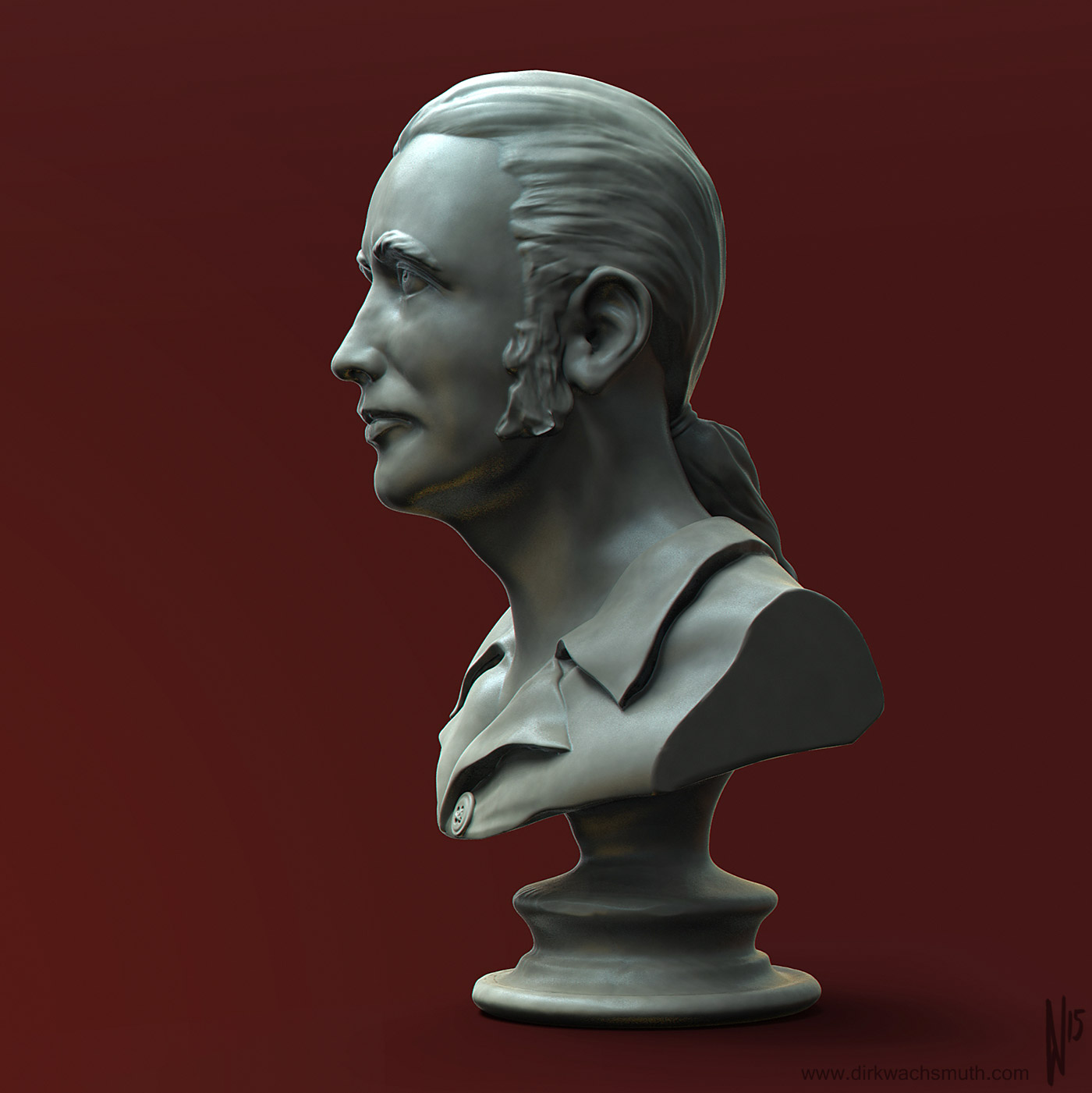 Attachments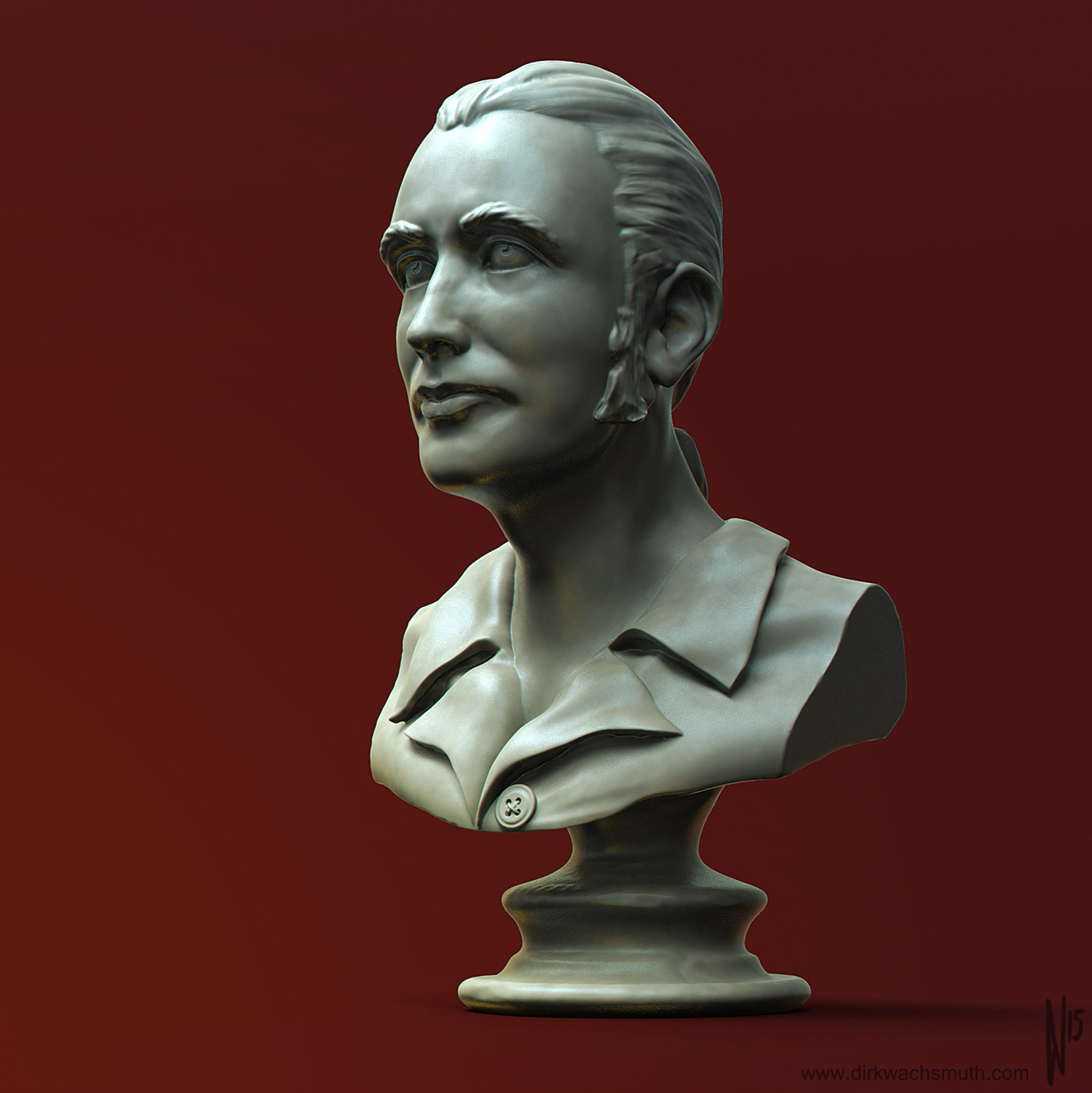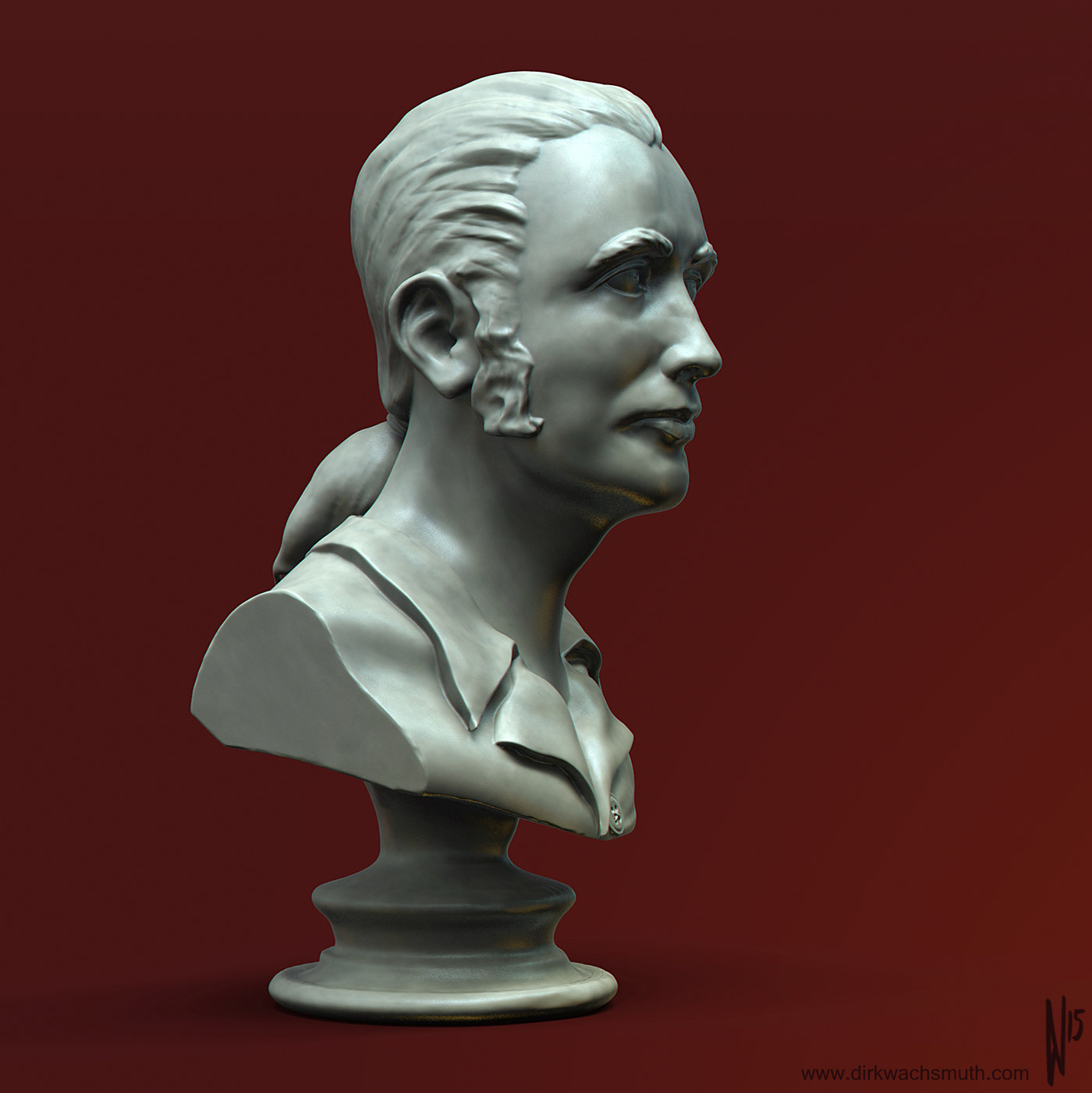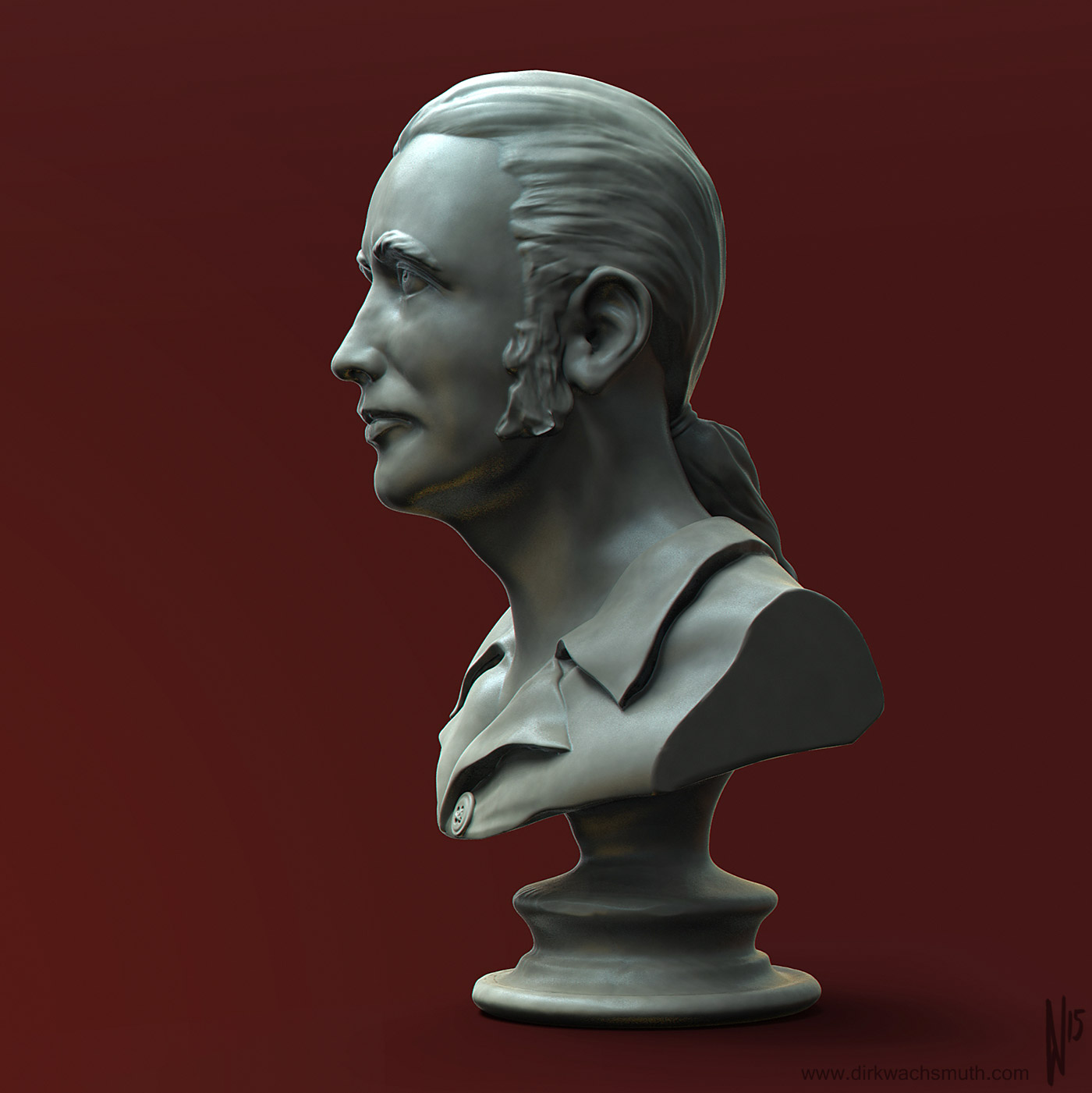 'Schlaraffenland' - the personified 'land of milk and honey' is on the lookout for someone who found the way in his world.
This illustration is my contribution to a volume of poetry about food. The book will be released in near future.
After I sketched the idea I started to sculpt it. Later I painted the outlines and the background in PS. So this is a mix between 2D and 3D techniques.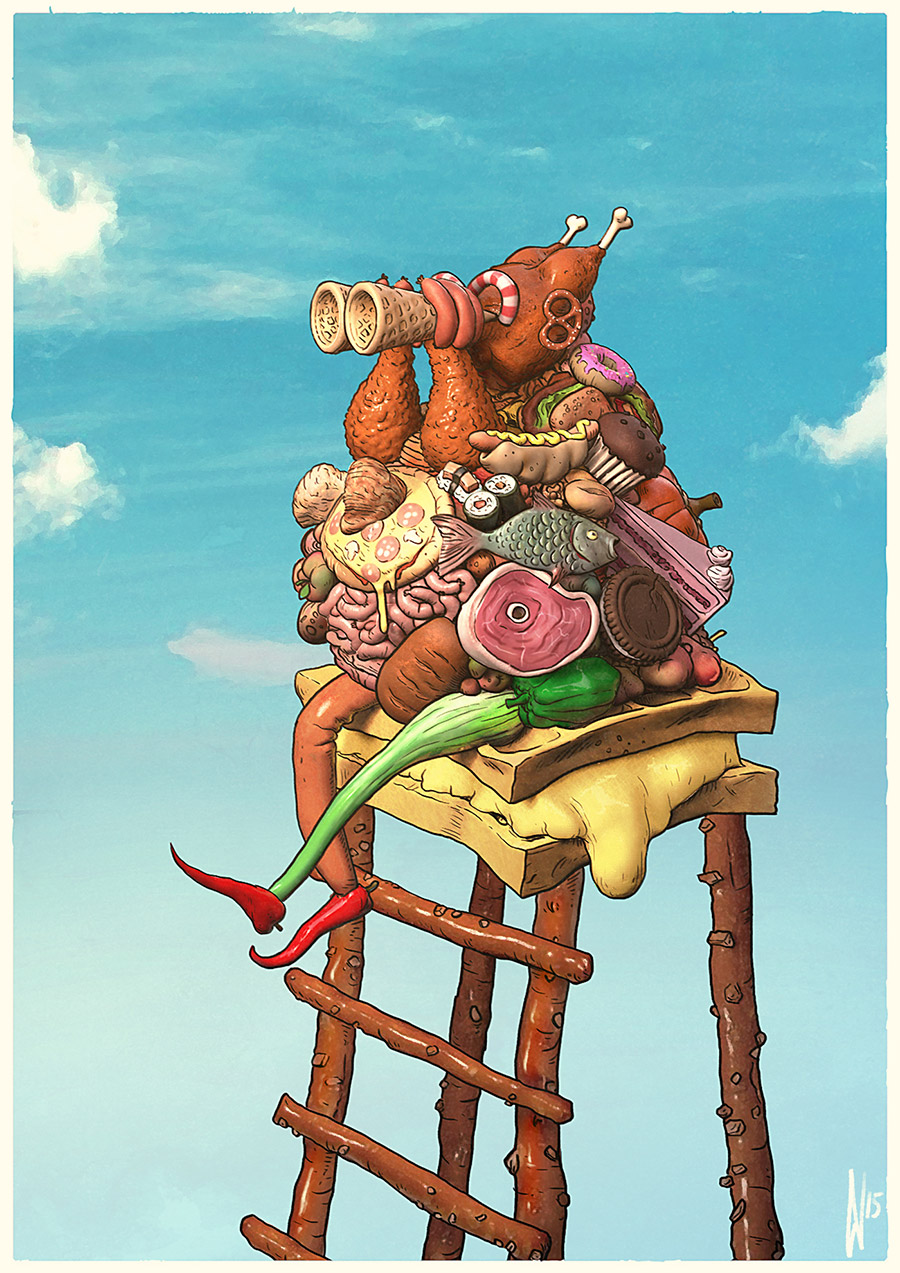 Some of the individual parts: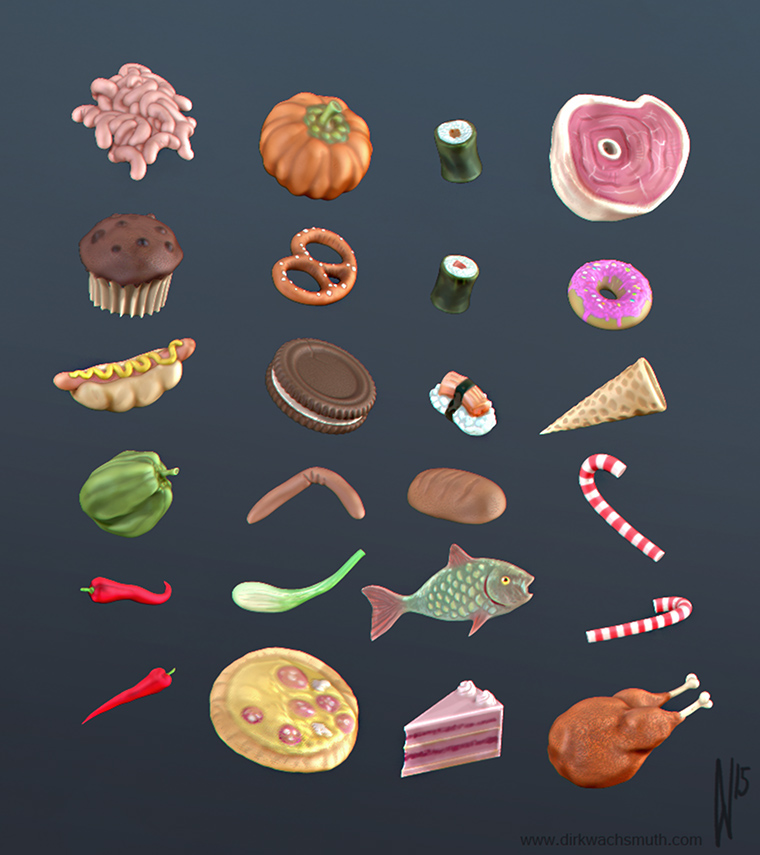 I really like your artworks. They are all creative an interesting. Thank you for sharing.

nice, I know what I'm having for lunch

great illustration
always like to see artists using zbrush for more traditional style illustration
would love to know more about how you got the results
I second that! I've been experimenting with illustration render results in ZB and yours looks completely hand drawn.
love the style of the last illustration! Just love it! Break down the procedure please!

small_orange_diamond