I 'm working on a house based roughly on a concept by Shaun Keenan.
Never tried anything like this before so it's all new workflow for me.
Comments and critiques are always welcome.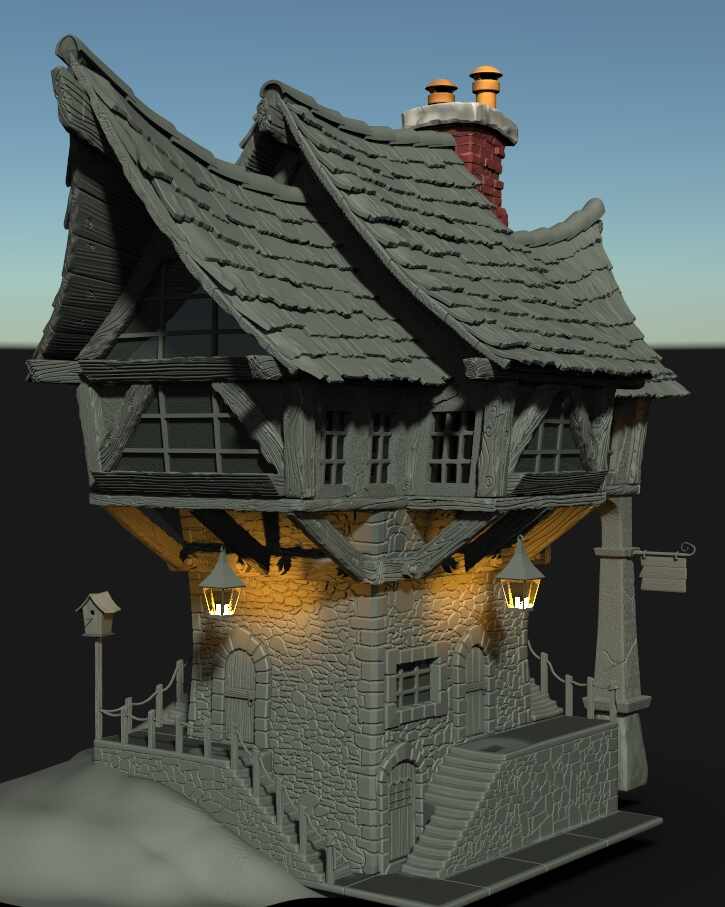 This is the concept I am roughly working towards. I intentionally changed a few things and created some solutions for 2D to 3D that are somewhat different.
I hope you like it so far.