Hello ZBrush Central
I very much admire the spirit of this place and the talented artists who make it what it is. And of course I am very pleased that ZBrush exists and is such a pleasure to use.
Please let me know what you think of my sculpts. I am starting off with one of my favorite characters the Hulk, the model is not quite finished, render is pretty much out of the box except I moved the light. Not sure about the pants being long or short yet and as such I am mindful I might end up covering the thighs anyway with the more traditional ripped jeans.
Although it is a grey Hulk now it might not stay that way if or when I decide to spend some time getting a nice render. I imagine a single surviving lamp post as the light source in this render. There will be turntable for sure just have to figure out how to post that probably Vimeo if I can.
Hope you like it.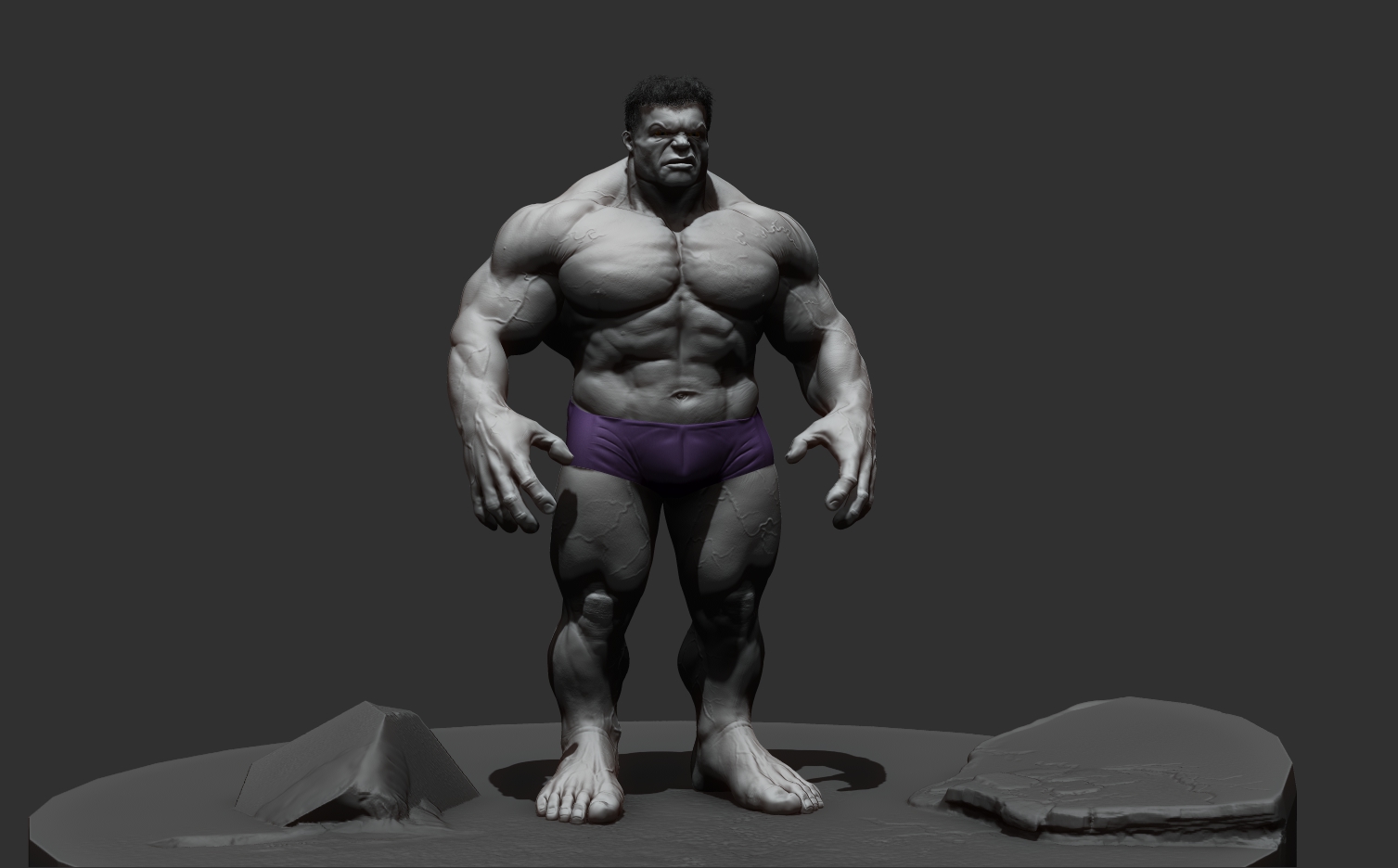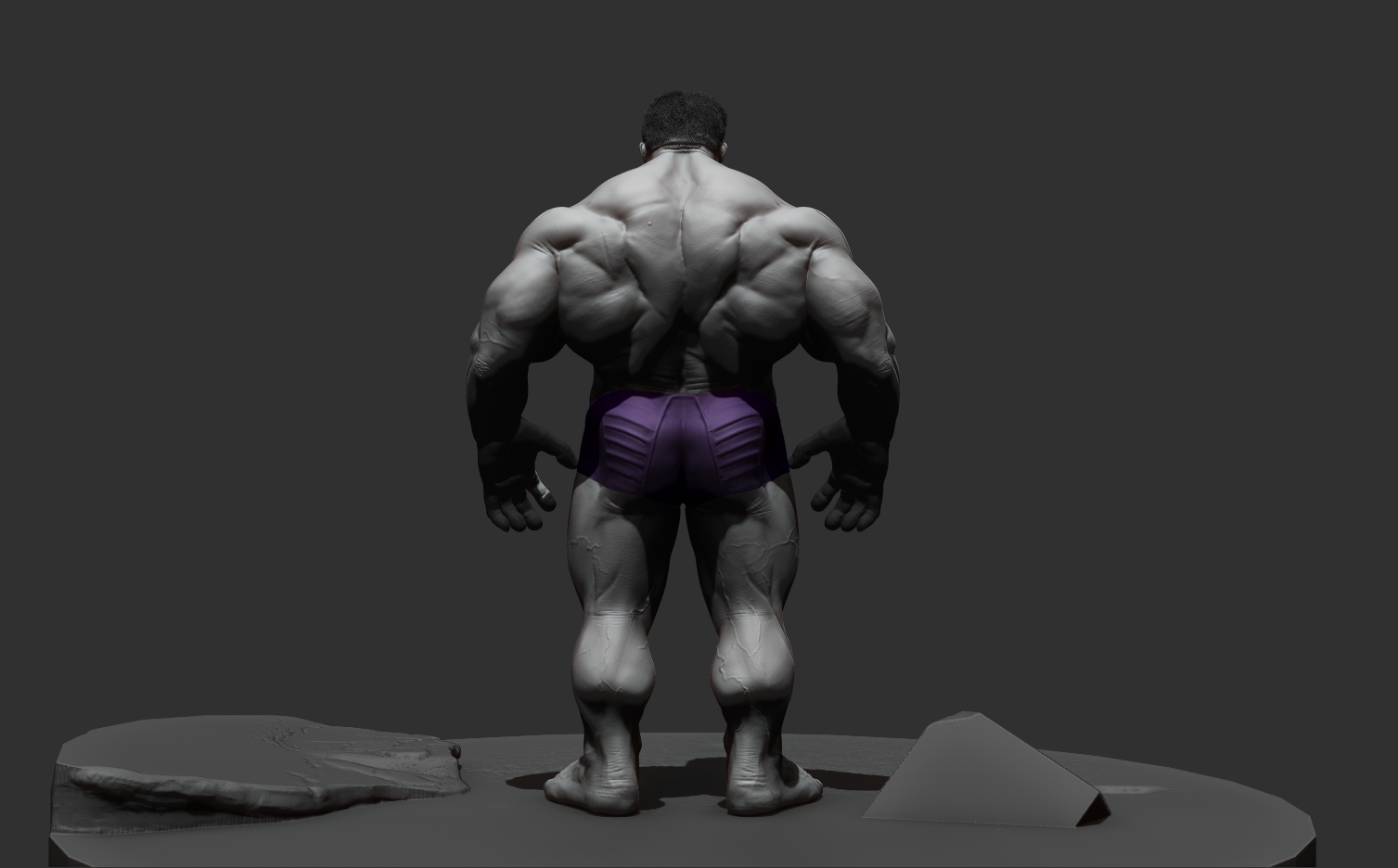 Attachments