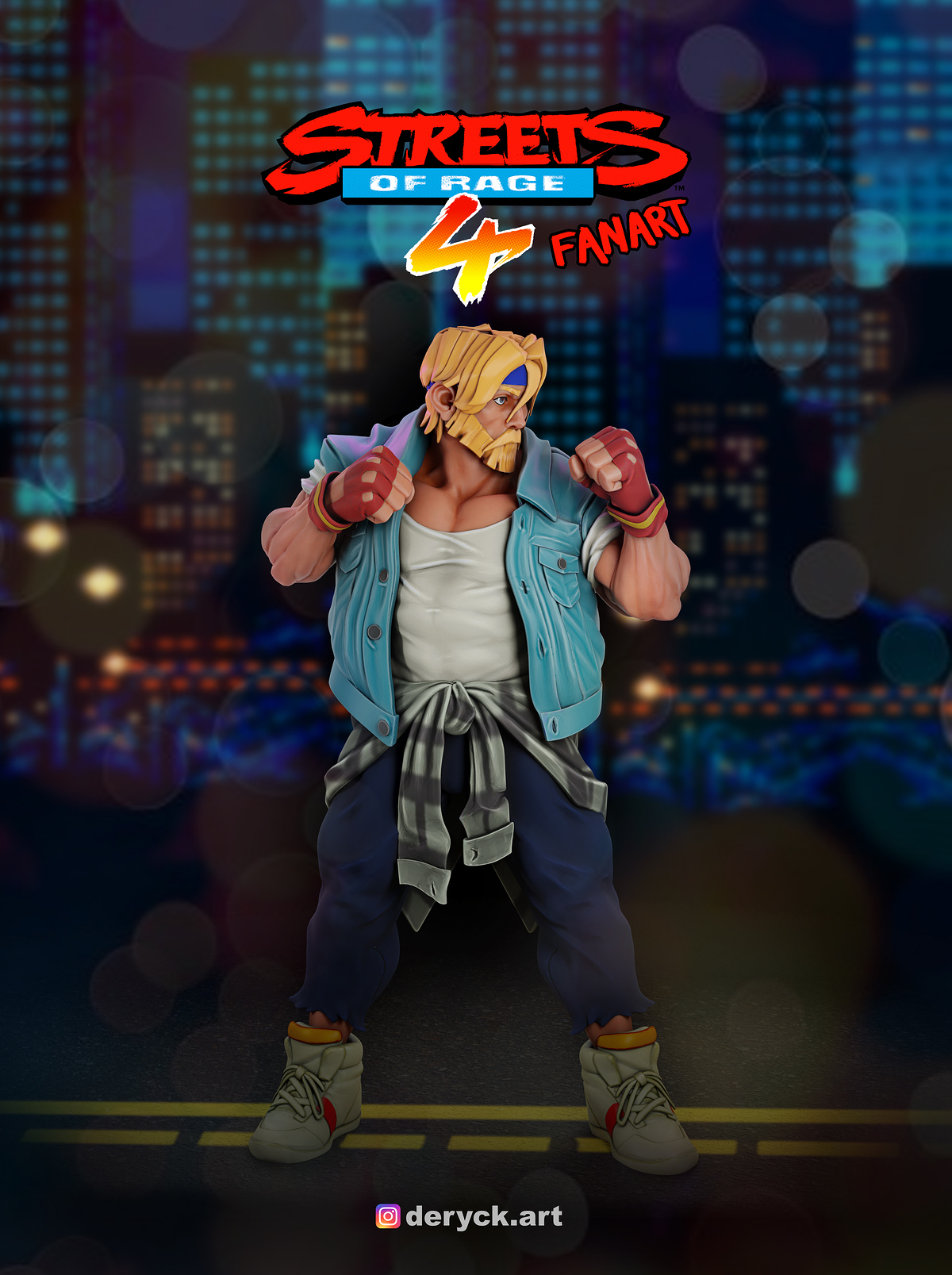 Fanart of Axel from Streets of Rage.
One of my favorite games when I was a kid.
I made a time-lapse video for youtube documenting the whole process, with narration.
The base mesh I created to make this character is available for free on my gumroad.

Hope you guys enjoy it.