Hey now, So I'd like to share some progress on one of my unfinished projects. I'm not sure how far I'm going to take this but I think I"m ok with sharing some early tests. I'm trying to study 2D sprite animation games as well as stop motion to produce animation in Zbrush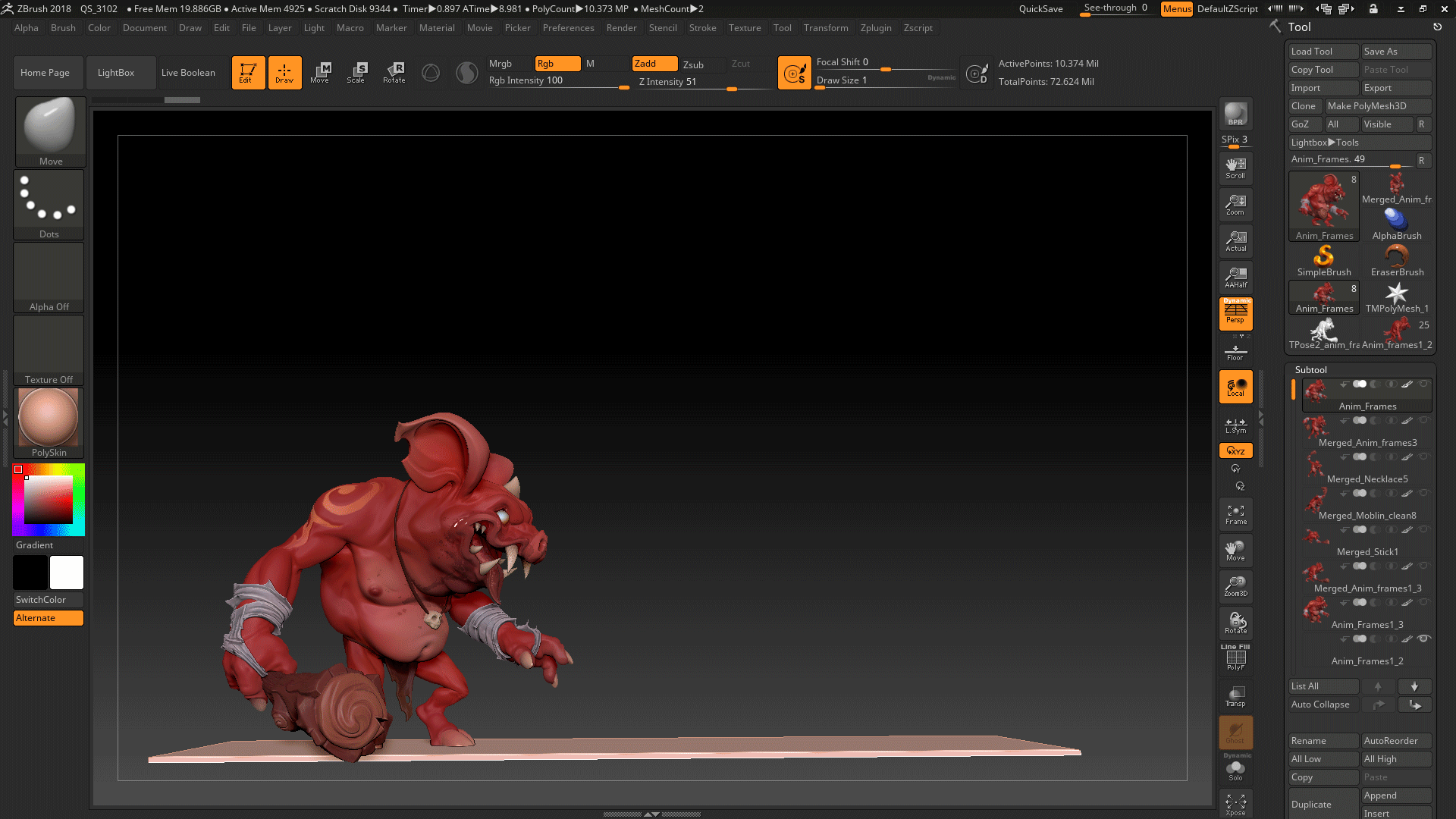 This character is my take on the Bokoblin(not makoblin! oops) design from Breath of the Wild. My process is to create the Sculpt as I normally would for a game production but make sure that I retain very low subdivision levels on all my subtools. Then I use Transpose master to create the poses. I tried to start with the most obvious frames, like the big hit and the windup. Then I just kind of broke down the in between poses from there. I find it helps to put all my final poses into one tool and use the move brush to push the poses. It takes me about an evening to create one animation frame. So maybe like 2 or 3 hours per. Only once did I make a frame that was completely wrong and had to redo it. I create the .gif in photoshop and did a little smudging to get the effect of motion blur. I try to do most of the smearing of frames in Zbrush though.
Would love to hear your thoughts, maybe there's a way I can refine the process. I'm goign to keep going though. I might make one or two more in betweens then I think I'd like to make a side scroller looking platform for him to smash on.
Thanks for checkin it out!
Cheers,
Alex.
Attachments