Hi, this is Stepan. Real-time model, based on a real person and my teammate, talented 2D Artist Anatolii Podorvanyi.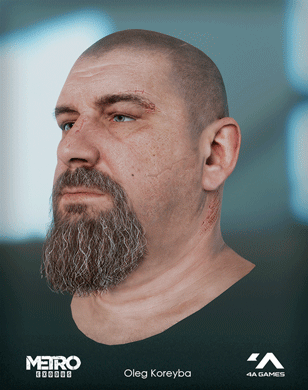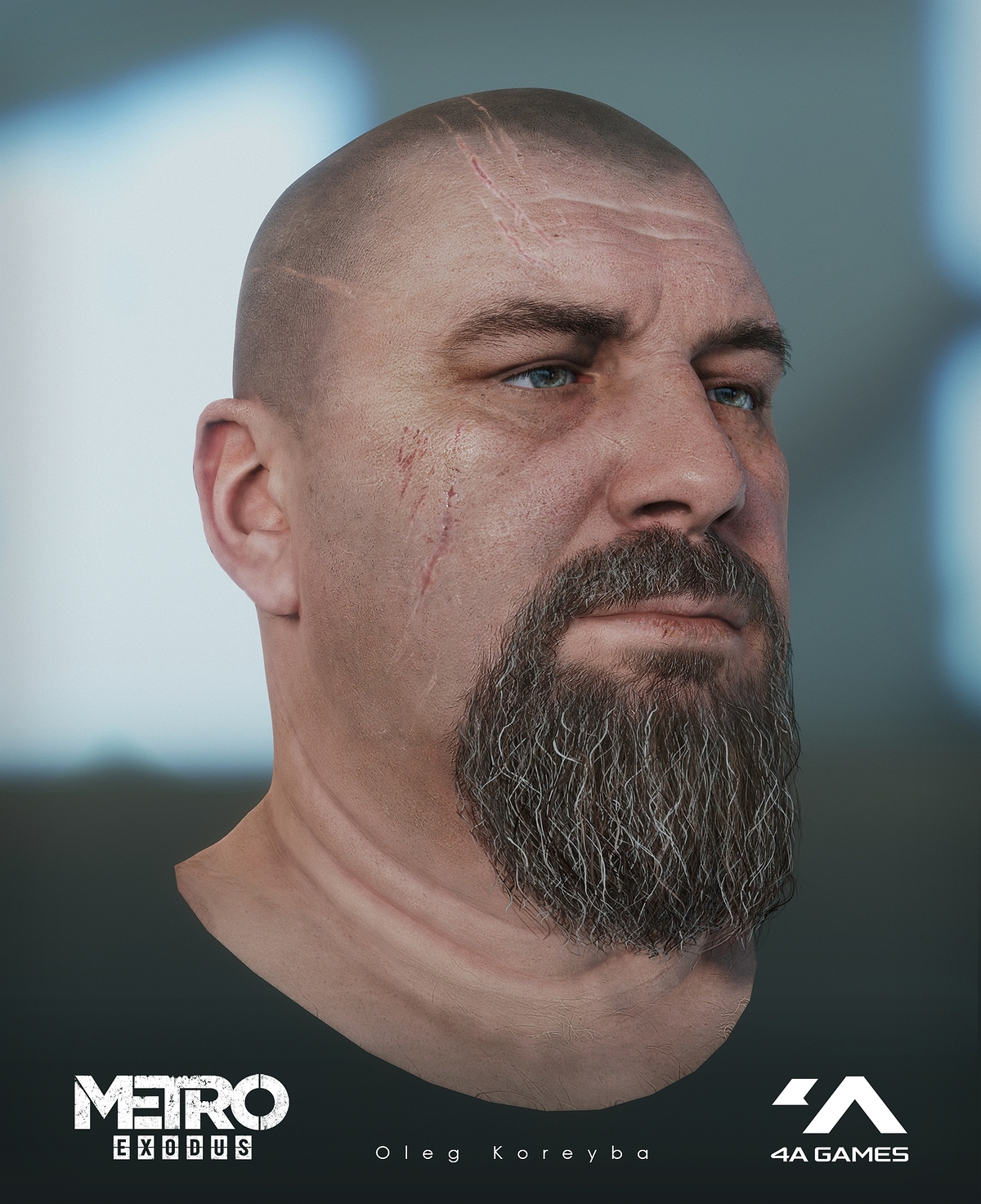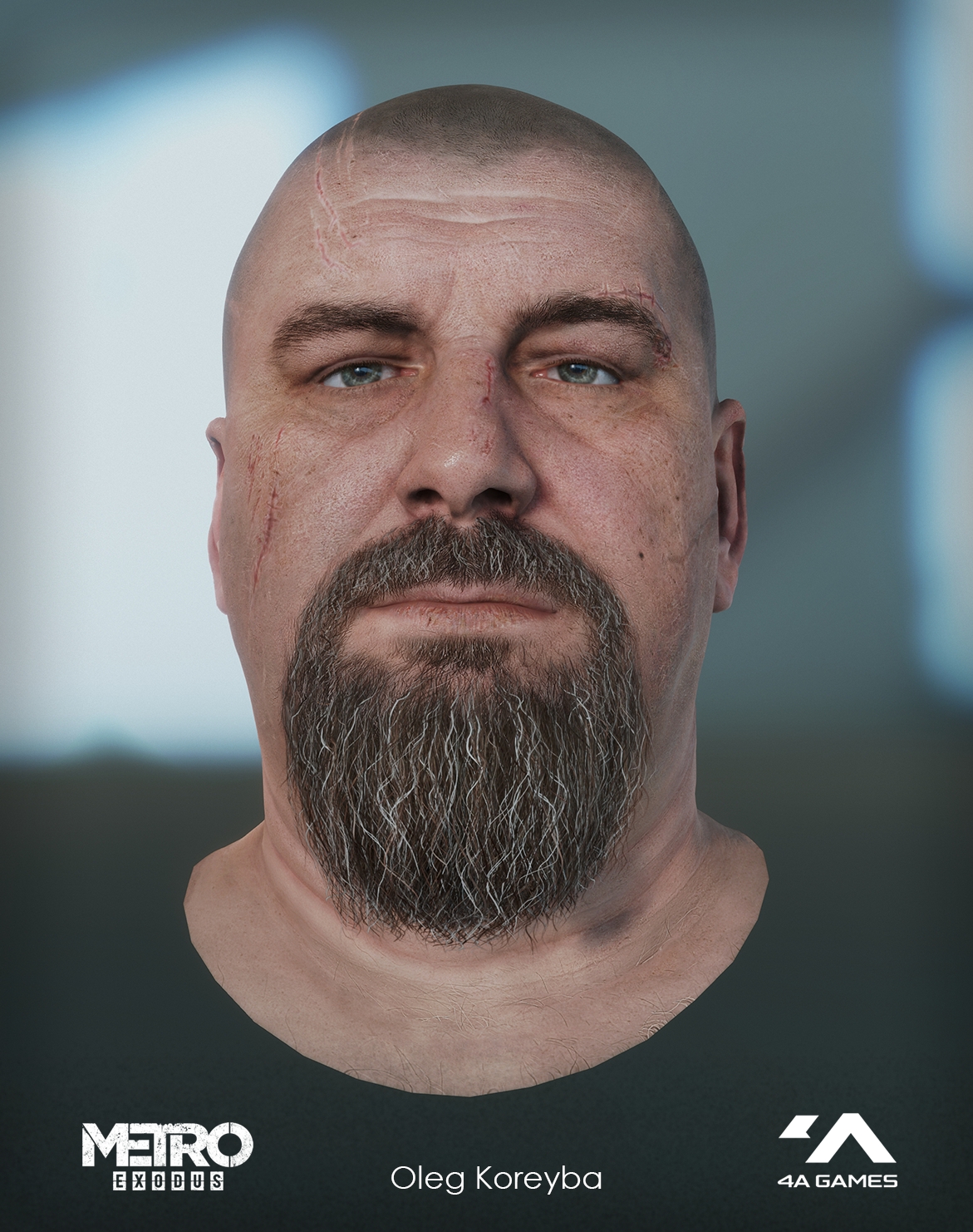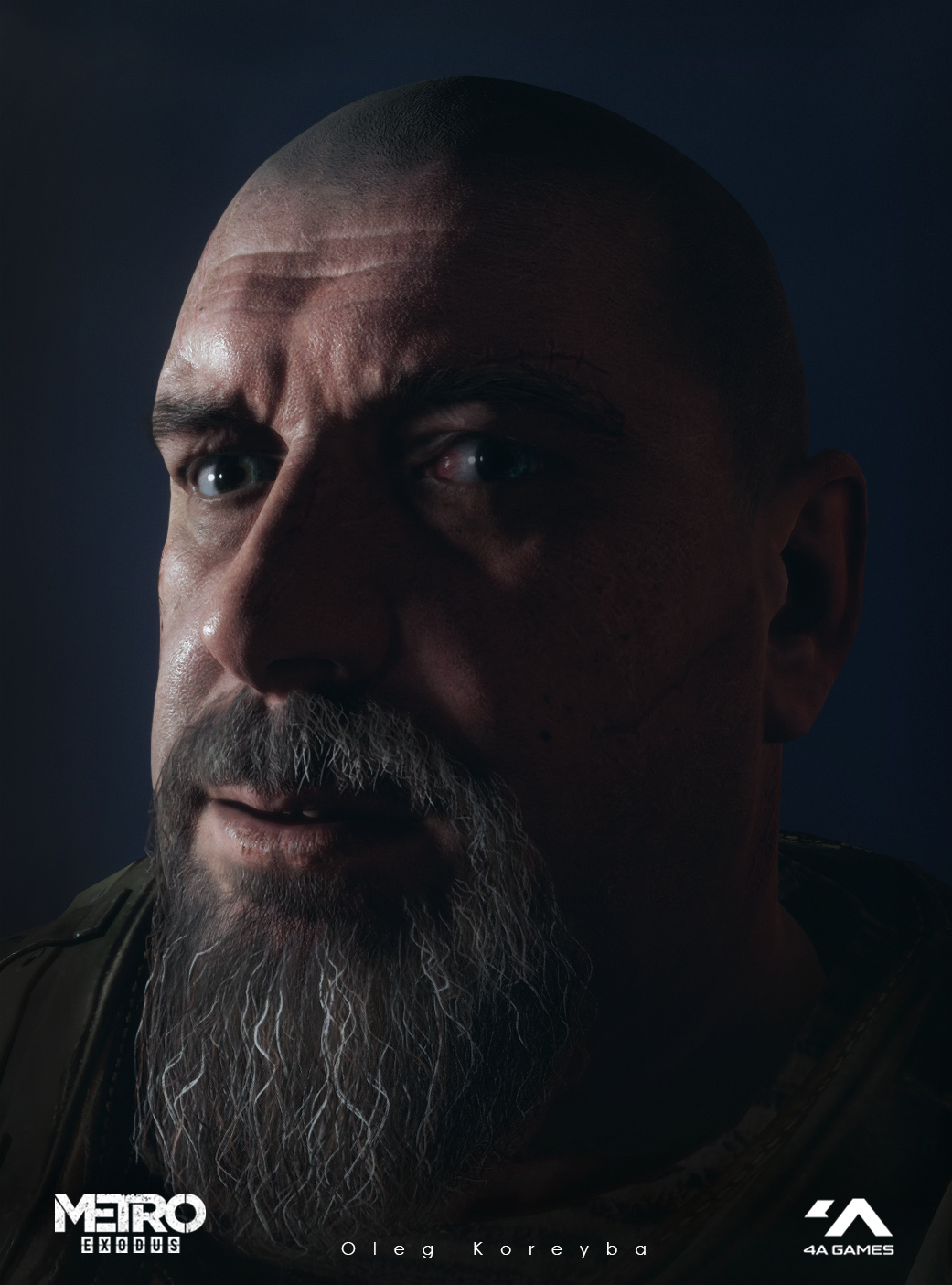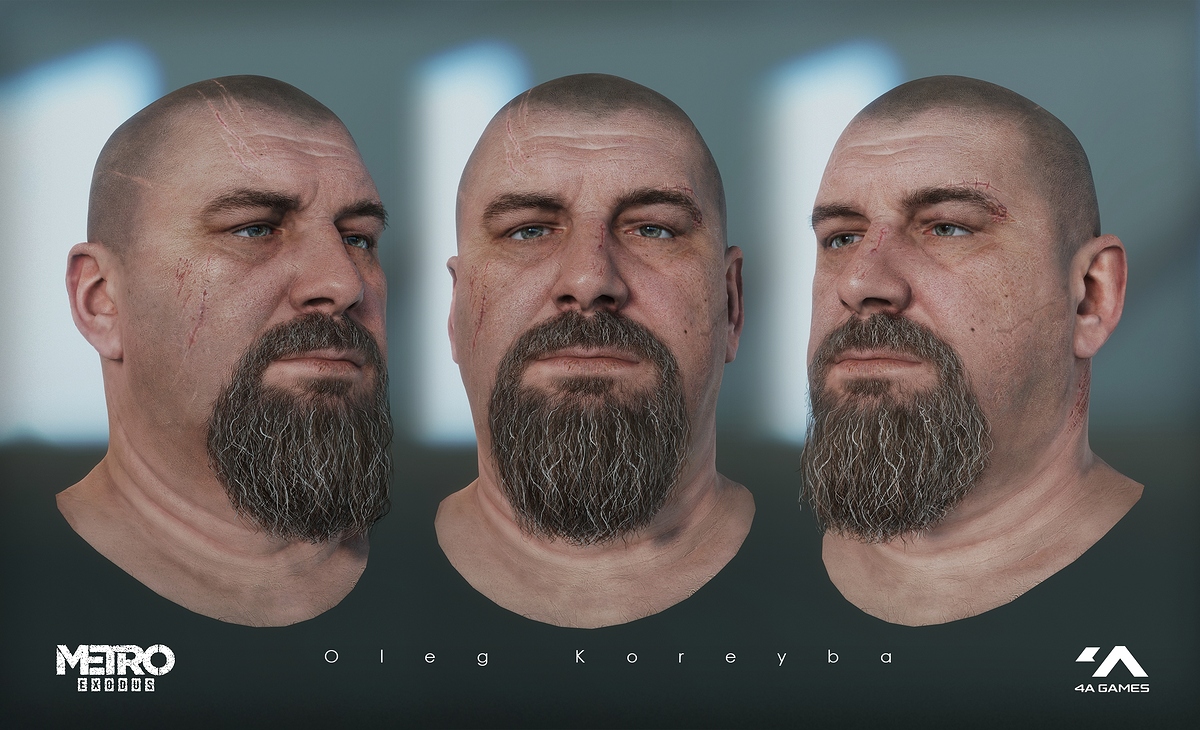 Clothing, Rigging and Animation done by 4a Games team.
For this model, I did the following: scanning (single camera), photogrammetry, scan cleaning, base and expression models sculpting, retopology, UV-mapping, texture baking \ painting, eyes and beard, eyebrows, eyelashes modeling \ texturing. Skin, eyes and stress \ relax shaders setup in game engine also.
Screenshots rendered in the game engine. No back scattering simulation, No RTX. Feedbacks and critiques are welcome.
Check out more renders at https://www.artstation.com/koreyba