Hey everyone! Me and Matt Allsopp have been working on a piece for quite some time now which is starting to get ready for the public. We'll release this "digital collectible" for free in about a week for anyone to download and then hopefully 3d print.
The main reason for me posting here at ZbrushCentral is that 90% of this model is created using Zbrush. Especially Zbrush 4R8 with the new boolean functions. To slice up and add keys to the model and to the different parts would've been sooo much more difficult otherwise. It's truly a welcomed edition to the software.
For those of you who don't know, both Matt and I have been involved in a few Star Wars movies, Matt was the Lead Concept Artist on Star Wars Rogue One and he also played a character called Tam Posla (you see what they did there with the name? If not read it backwards.) in the same movie. Unfortunately more or less all scenes with Tam Posla was cut from the movie which meant that Matt then probably would never see his character come to life as a collectible of some sort. We both LOVE collectibles so this then led to me saying "Why don't we make our own collectible of Tam Posla?". "Great! " said Matt, and here we are.
A heads up! Both Matt and me have worked as artists on a couple of Star Wars movies but this is NOT an official piece licensed or endorsed by Disney or LucasFilm. We didn't design the Tam Posla character either. Just the weapons and some minor tweaks. We both just really love the Star Wars Universe and cool collectibles and felt we wanted to do something that other people would also find cool.
I'd love to give credit to the people who did the original design but unfortunately we don't know who it is. If you do, please write it in the comments.
Stay tuned for more updates and a lot of breakdown renders for how we've created the individual 3d pieces. Heres a few renders of finished (pretty much) model: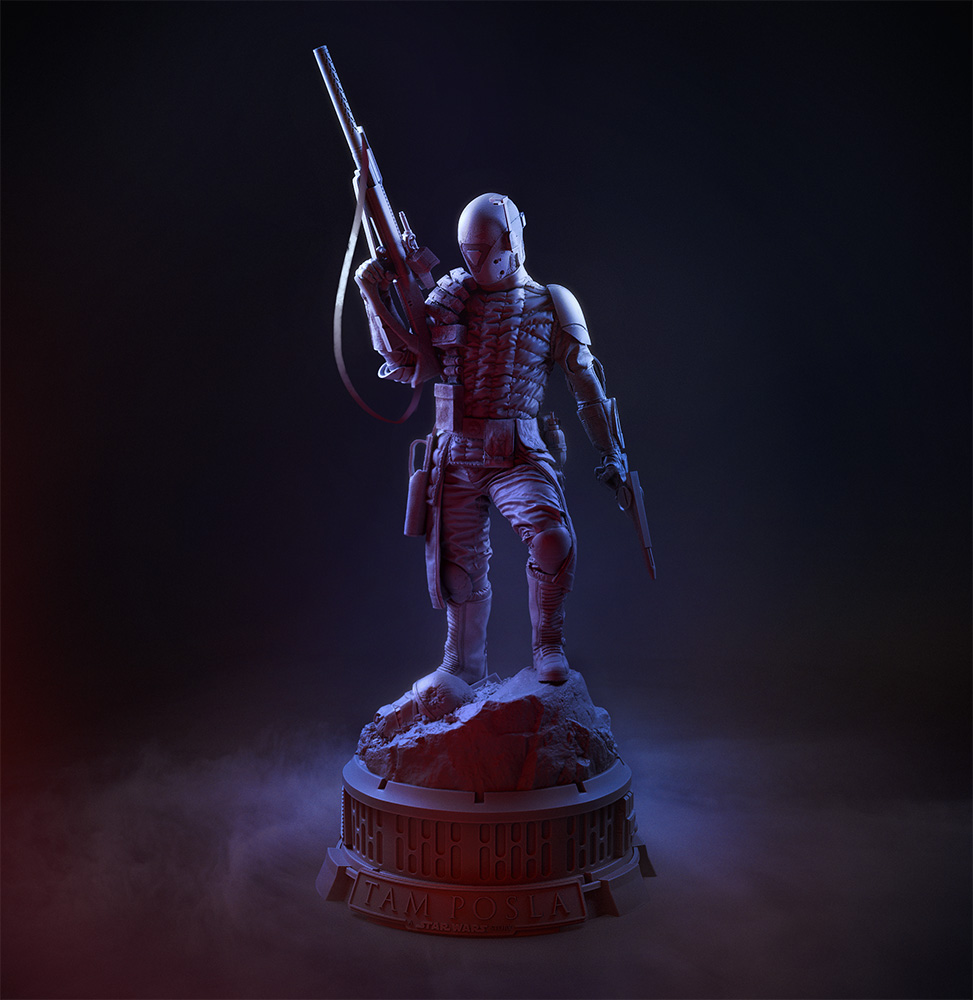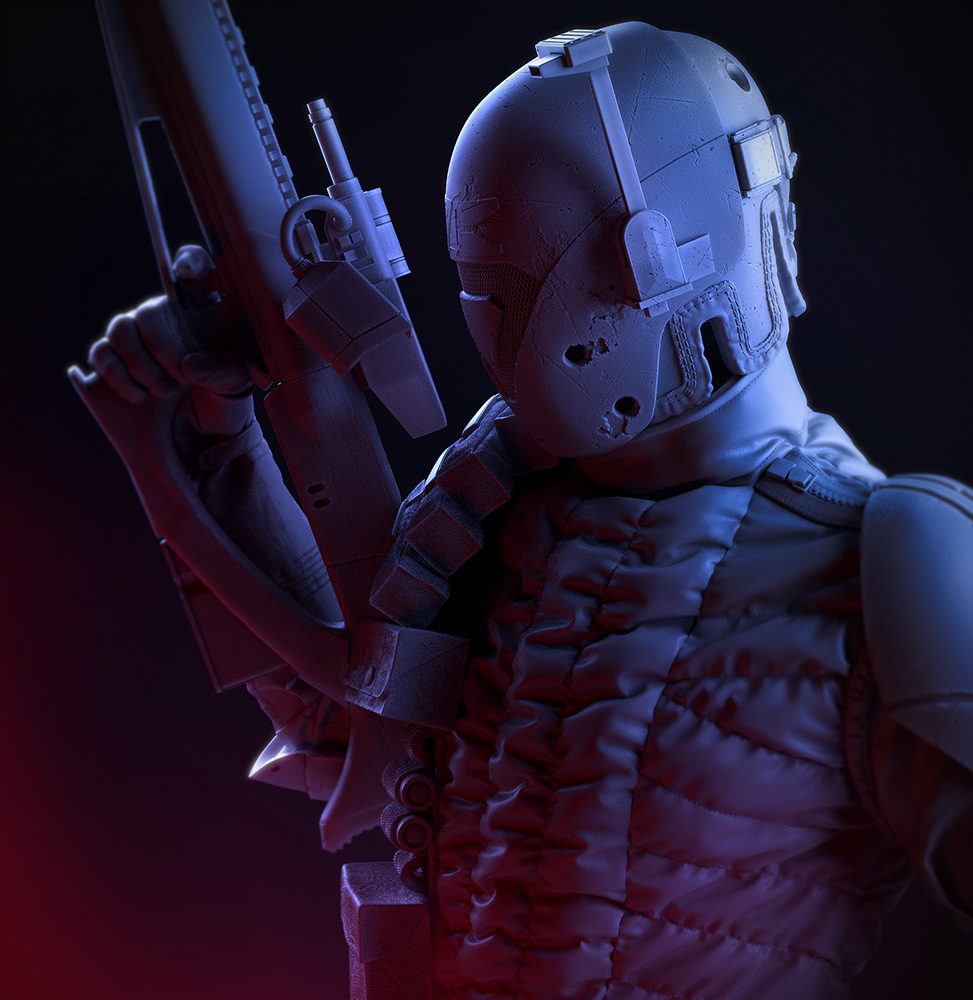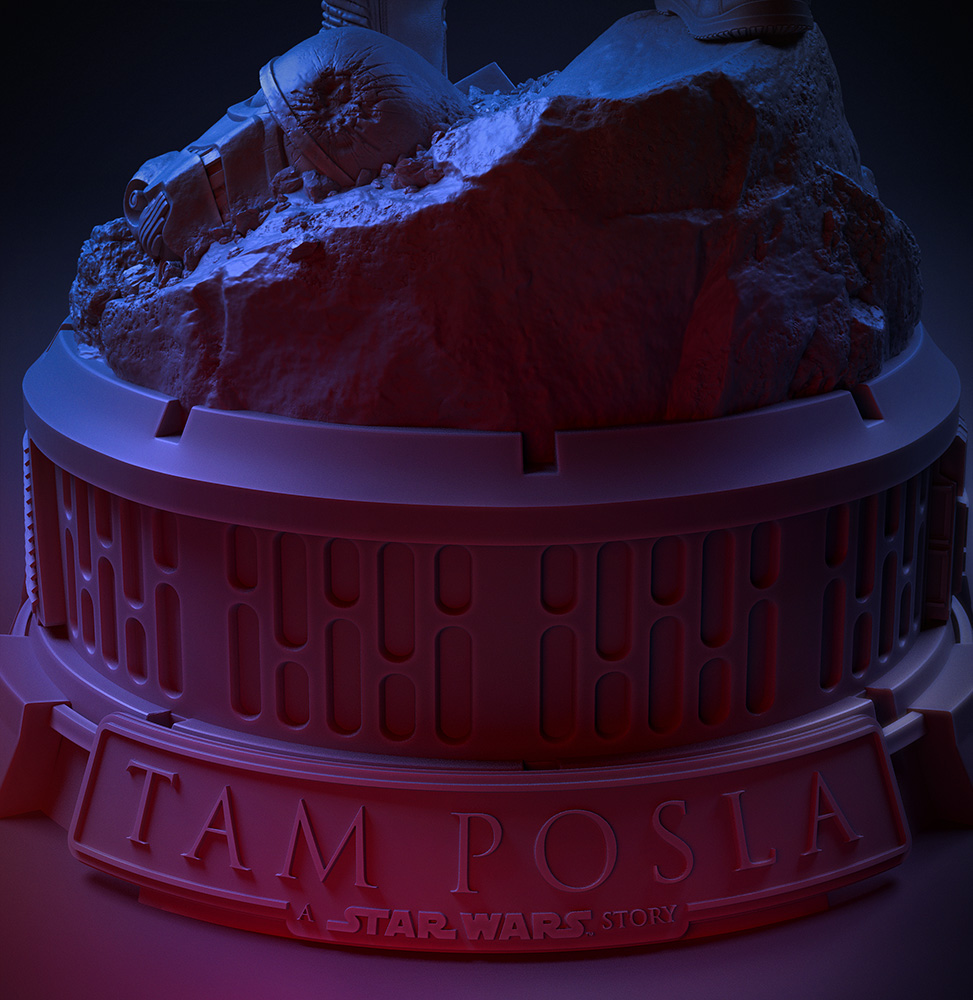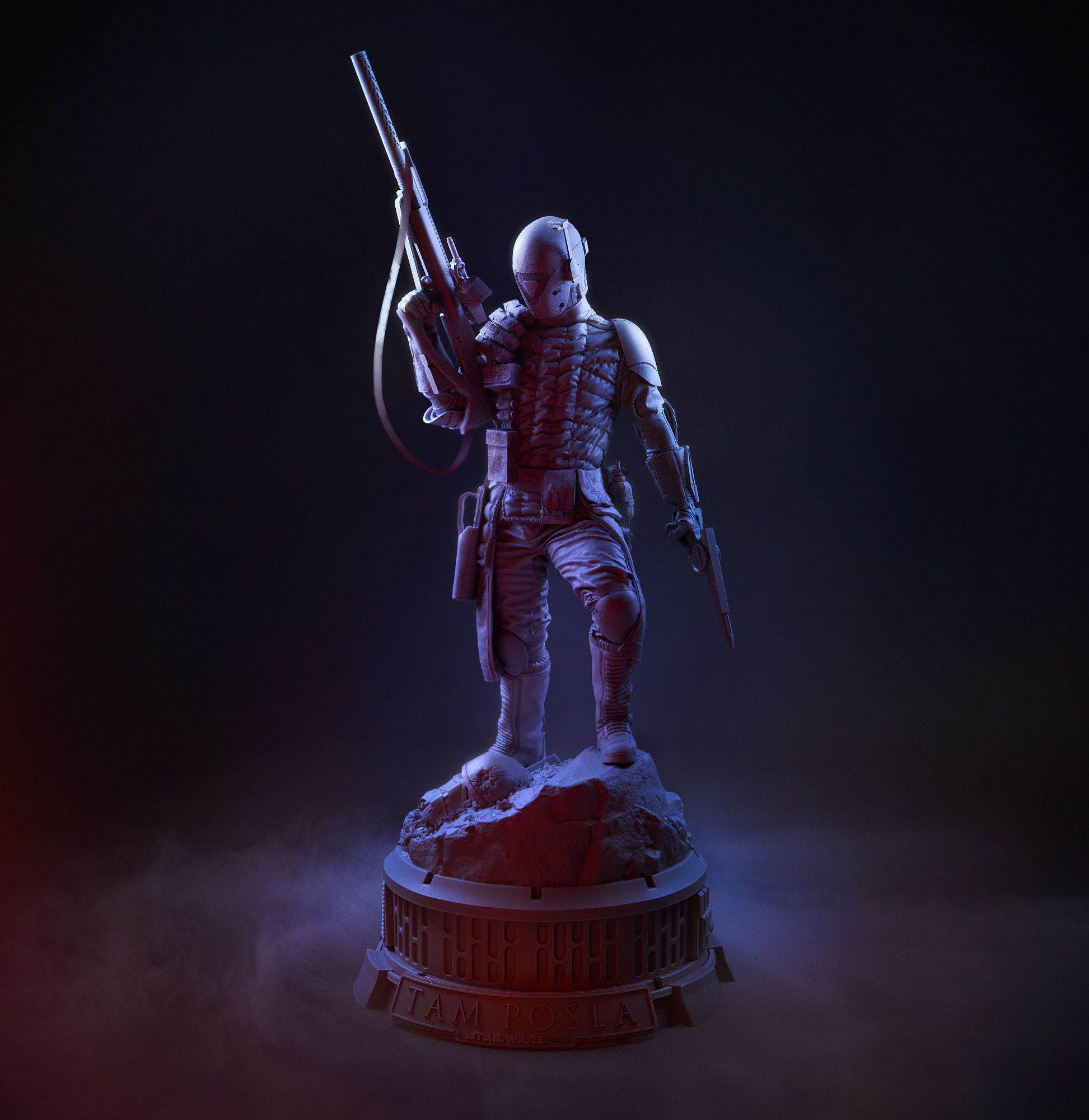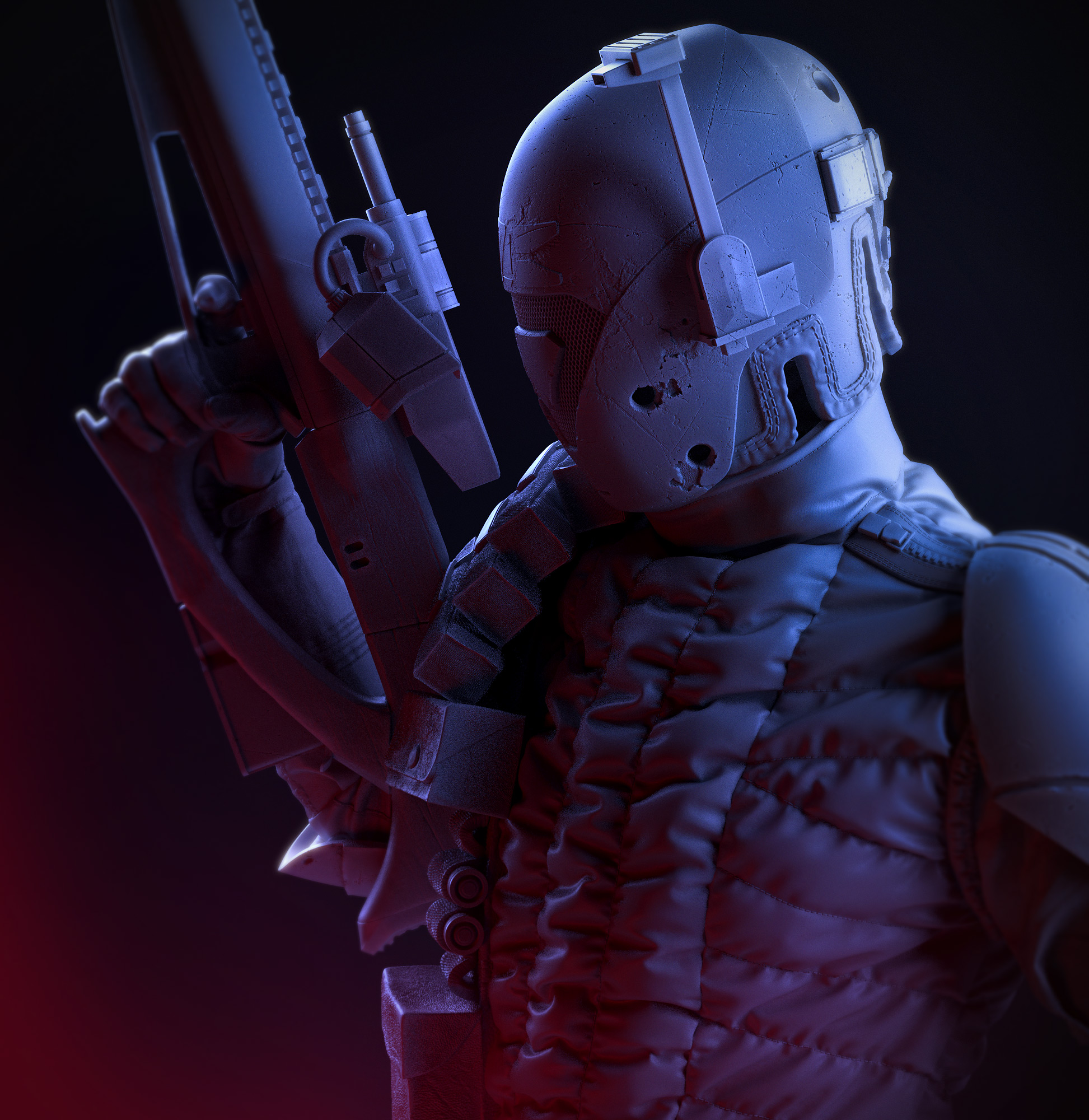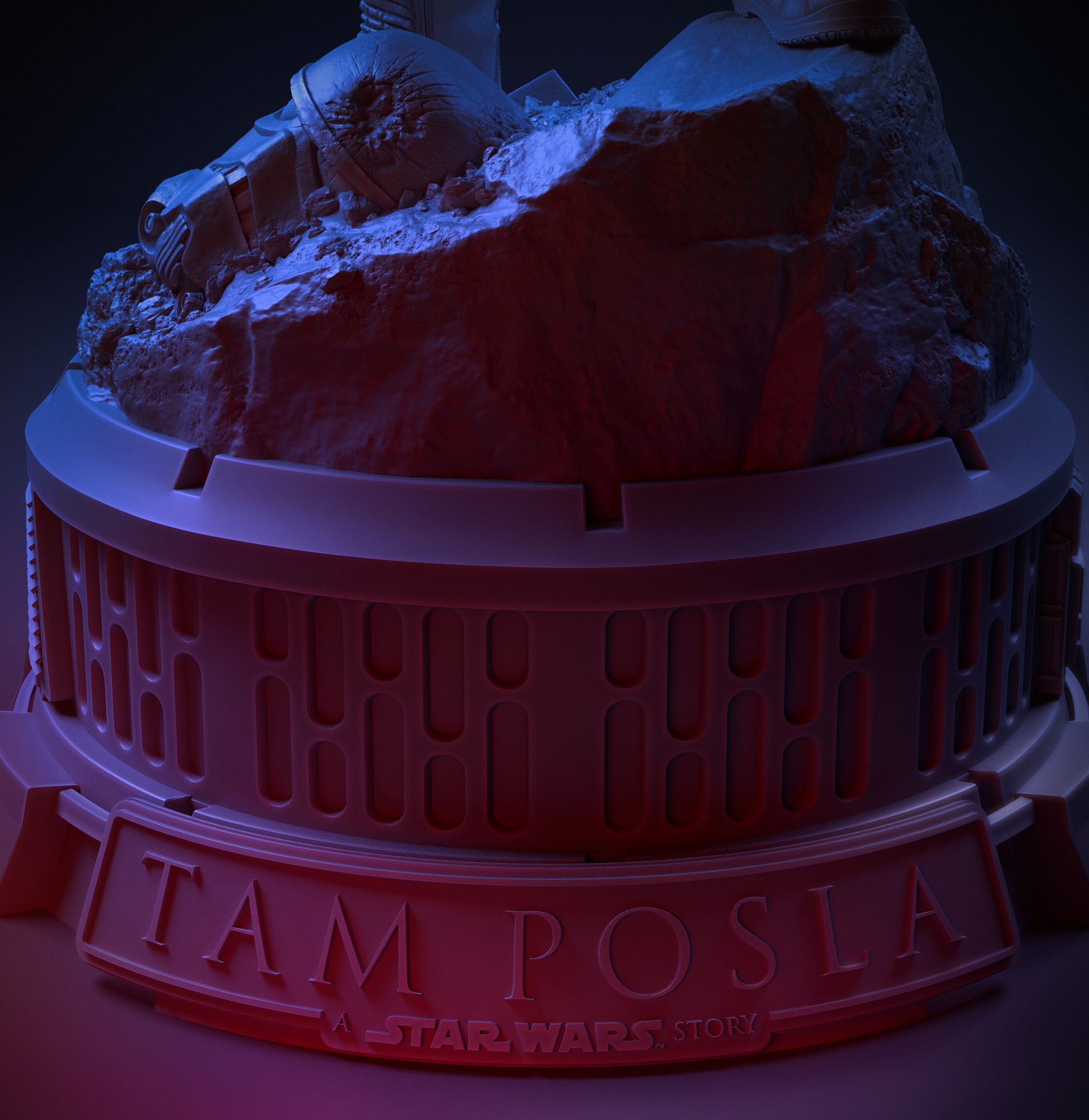 Attachments