Hi
This is SoulKeeper. It's a Mage's Staff that I came up with. Used by Blood Mages.
Both sort after & feared this staff can only be found deep within the Hveðrungr Forest.
It is said that this staff chooses it's own victims.
Rumor has it that a powerful spell is hidden underneath the cloth that is wrapped around it.
The sheer weight of SoulKeeper would be a challenge for even the strongest of humans.
Many tales have been told of the corruptive influence this staff has had on man. Which is why it should only be wielded by the strongest of beasts.
Note left by previous owner "Wretched wood, natures scorn, blackened thoughts, heed my warning."
"Make the screaming stop"
My Artstation = https://www.artstation.com/norstu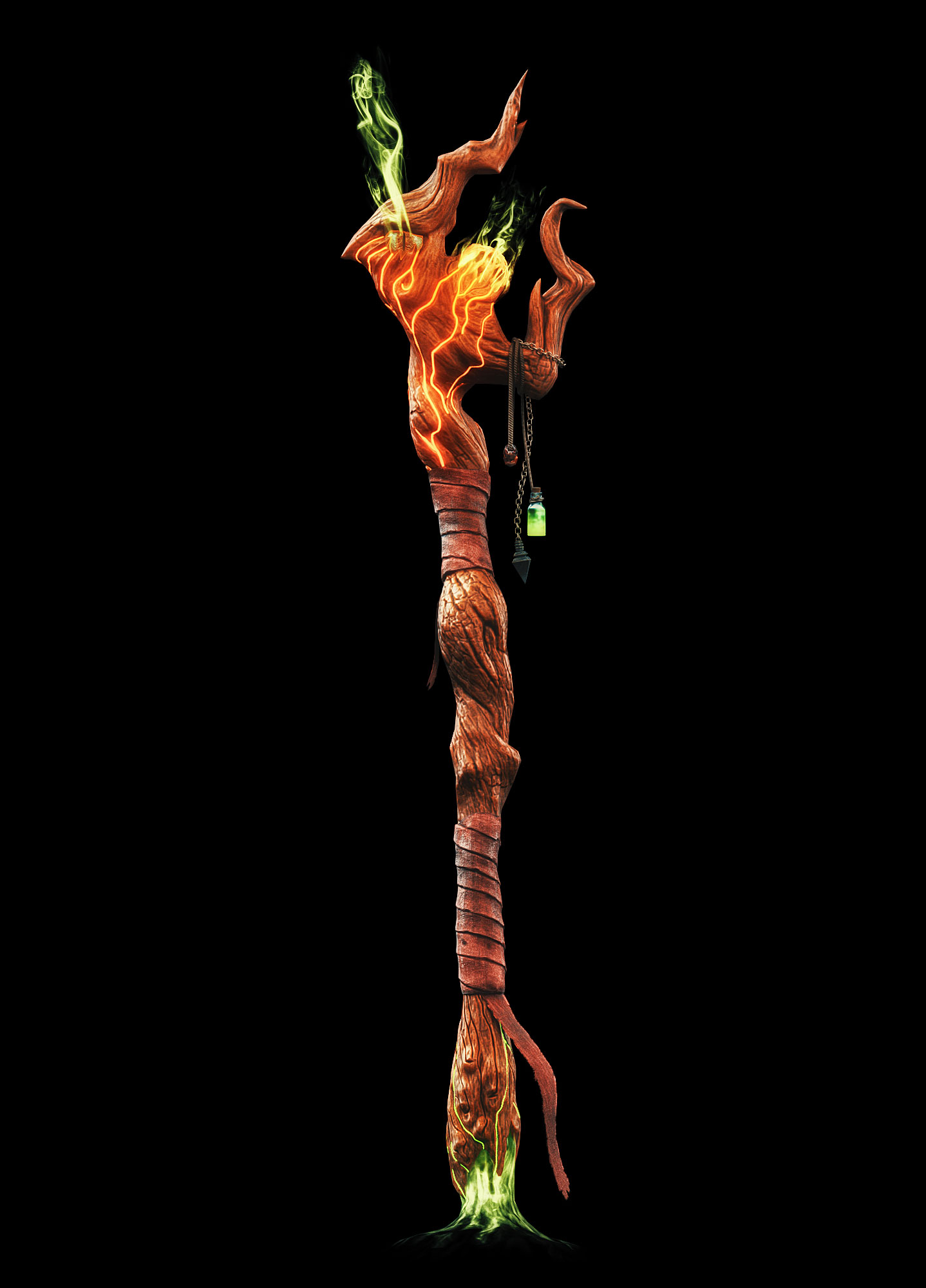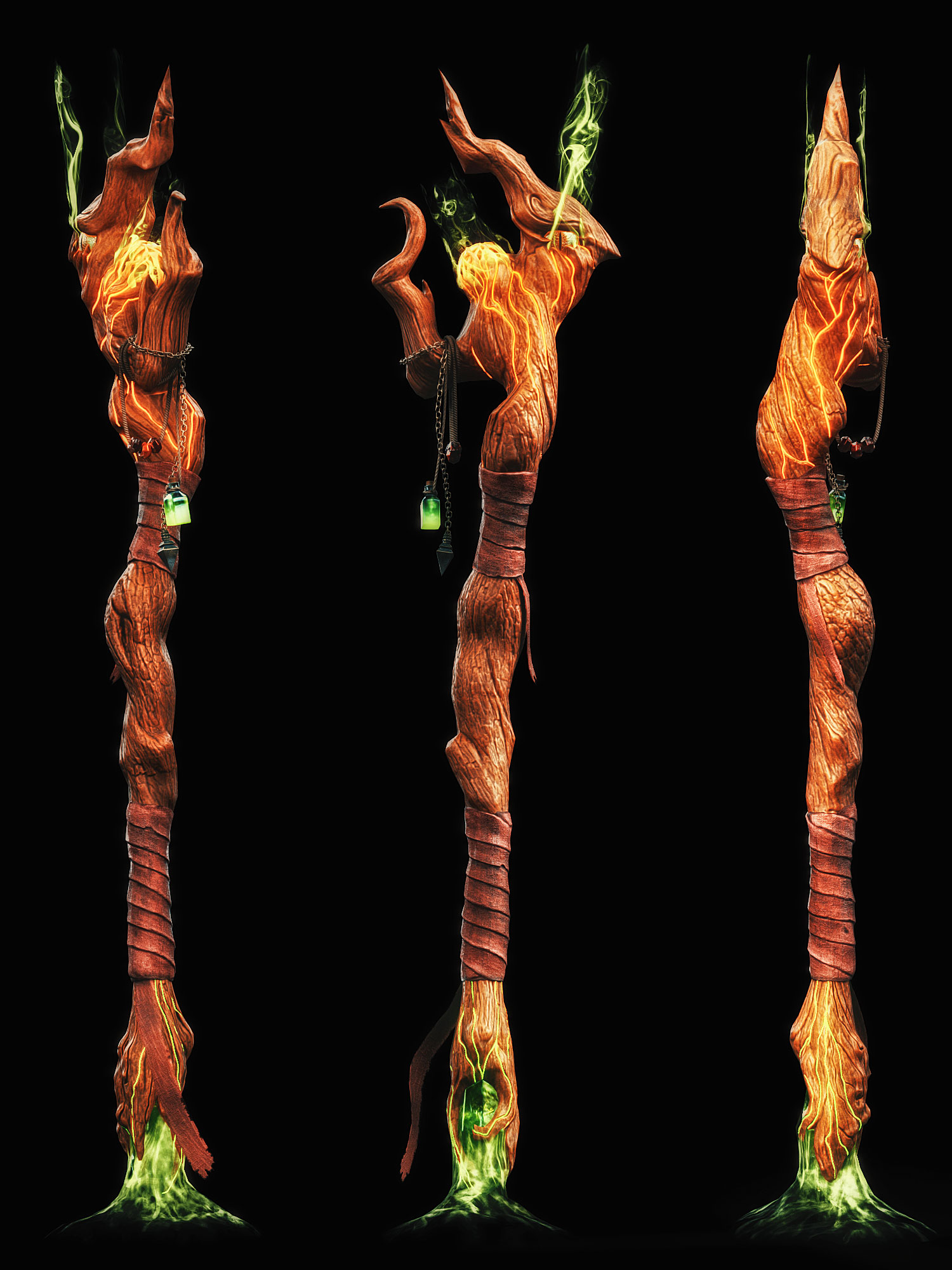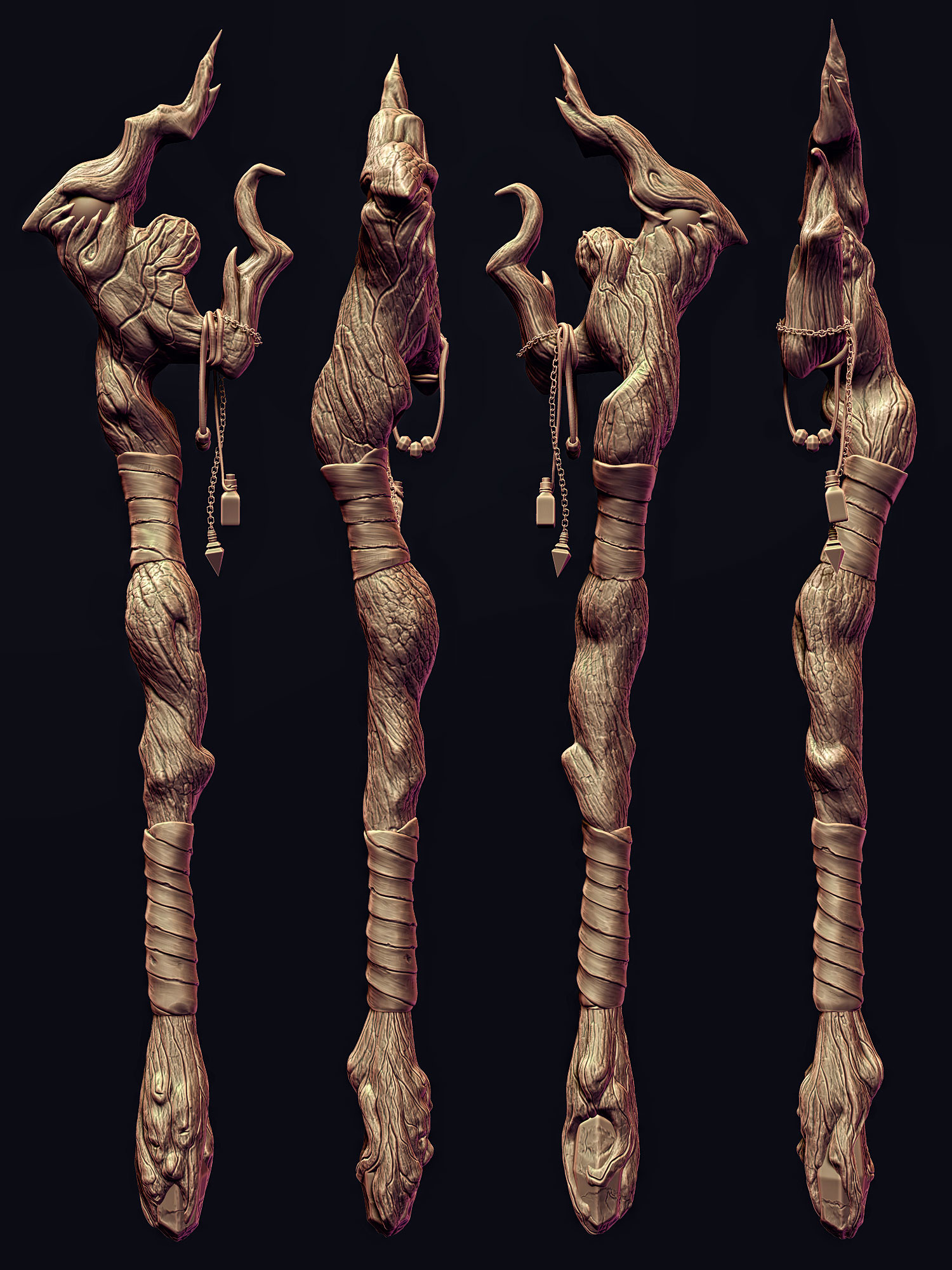 Attachments