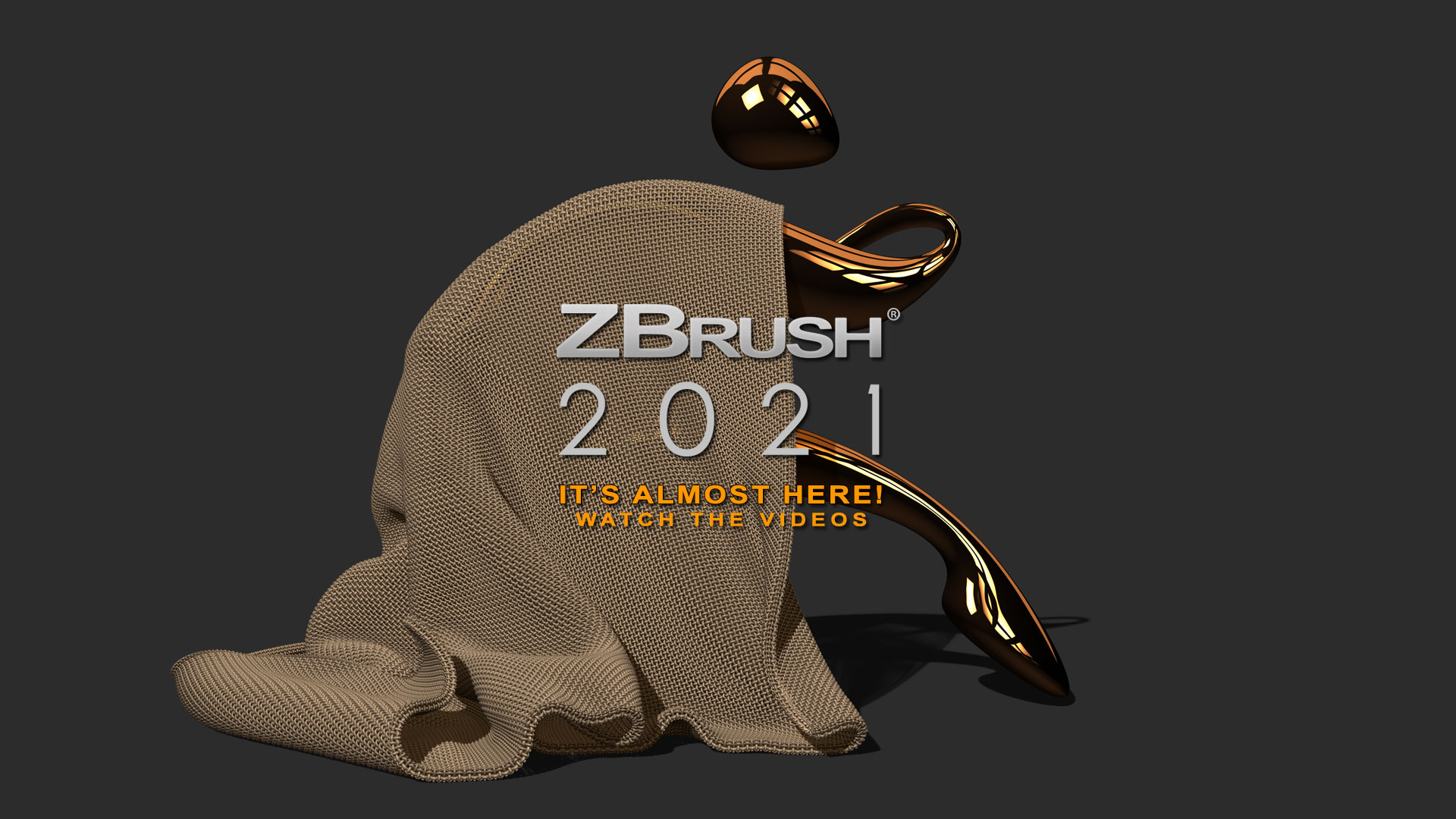 ZBrush 2021 has now launched. See Here
Watch the recorded livestream for more complete overview and demonstration of the ZBrush 2021 features:
ZBrush 2021 includes some game changing features that we know you're going to be excited about. It is also be a free of charge update for all registered ZBrush users.
Demo Videos
The Original ZBrush 2021 Teaser Video
Michael Pavlovich has created a series of brief videos that show the new ZBrush 2021 features in use. Watch them now to be inspired!
Dynamics Simulation, Collision Simulation, Surface Snapping, Edge Extrusion, Auto Welding, Cloth TransPose,
Equidistant Insets, MicroPoly, Dynamic Thickness, Dynamics Physics, Edge Extrusion
MicroPoly, Cloth Brushes, Dynamic Thickness, Dynamic Simulation Inflate
Dynamic Simulation, Simulation Brushes, Dynamic Thickness, Edge Extrusion Surface Snapping
Dynamics Simulation, Dynamic Cloth Brushes, MicroPoly, Custom MicroPoly, Physics Simulation, Unweld All, Dynamic Thickness, Twist Cloth Brush
Dynamics Car Crash
Enjoy!