…sketches than this one ?
(scrolling to the middle of the page)
If not very cool adaptation!
Thanks @vahidahmadizb2016 for the compliment …

@Frenchy Pilou - Thanks and that's the only sketch of "Frank Frazetta" I followed … The intention was to have a speed sculpting and study at some gap time on 2015 … recently re-opened the sculpt and spent some more time for the final presentation …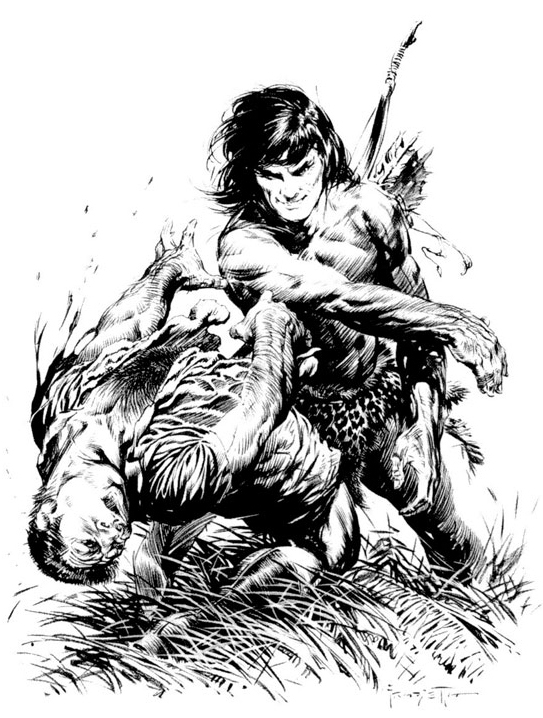 The stylized Panther going to play a role in my upcoming 3D artwork and composition.

Attachments
Can you do a tutorial on how you modeled and sculpted the panther?
I really like the brush texture for that fight. The pose could be exagerated for me, but overall great job.
Nice simple panther man. Not so much details but we can see a good result here
Perfectly controlled and elegantly understated Mridul


I look forward to viewing the finished composition .
@rthintz91 - Even I was thinking the same … will post if I come up with the tutorial of the Panther.
@Scote - Thanks and ya even I completely agree with you … the Tarzan pose could have been exaggerated a little more …
For the Panther I was trying to keep it as simple with basic muscle structures.
@boozy floozie - Thank you and yes will post the complete and final composition very soon …
The artwork been sculpted or developed from my imagination. Two of the Characters Ilesha (Goddess) the lady and Axa ( Reflection) the panther been developed from few of my rough sketches prior the sculpting and few during the sculpting process.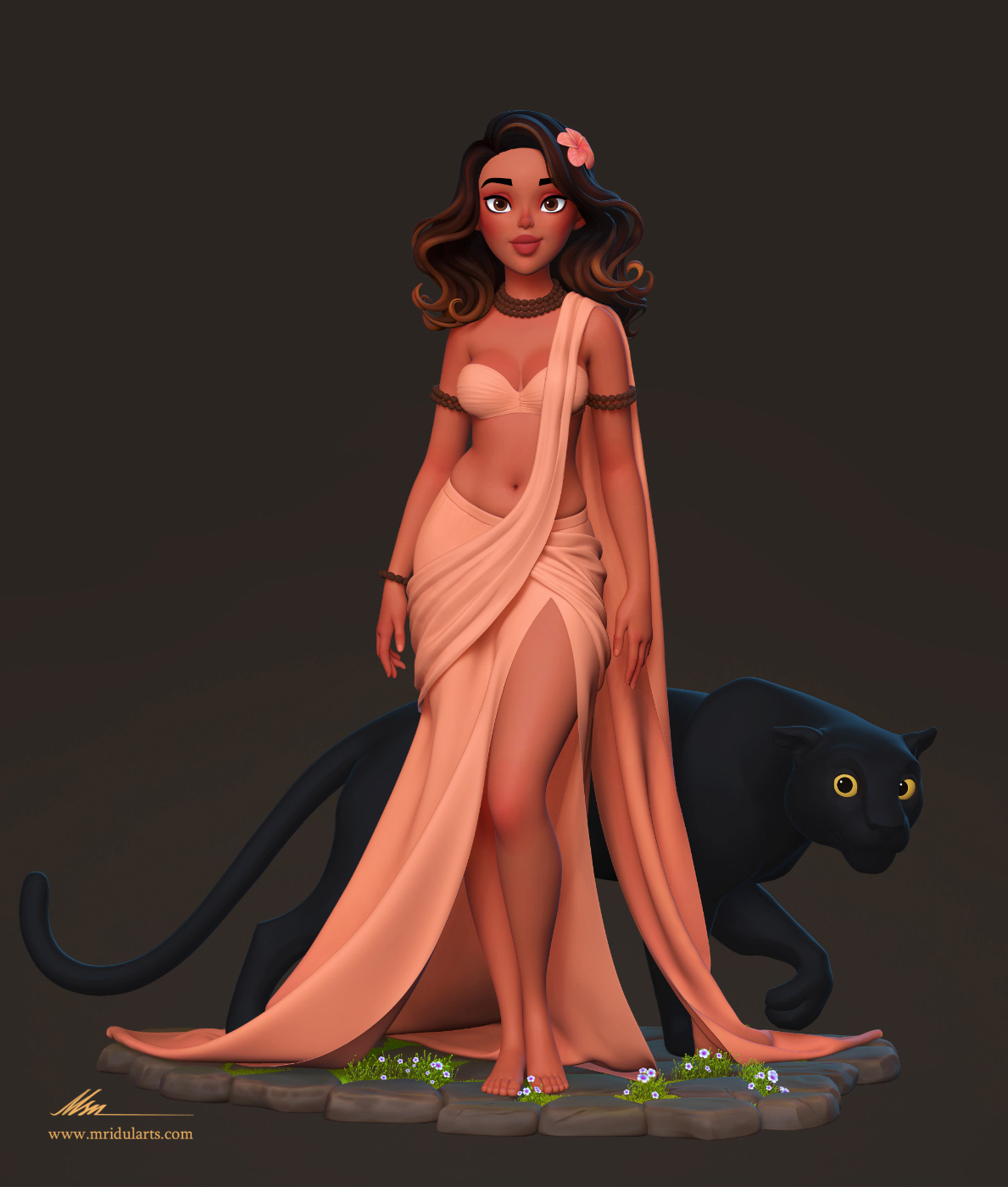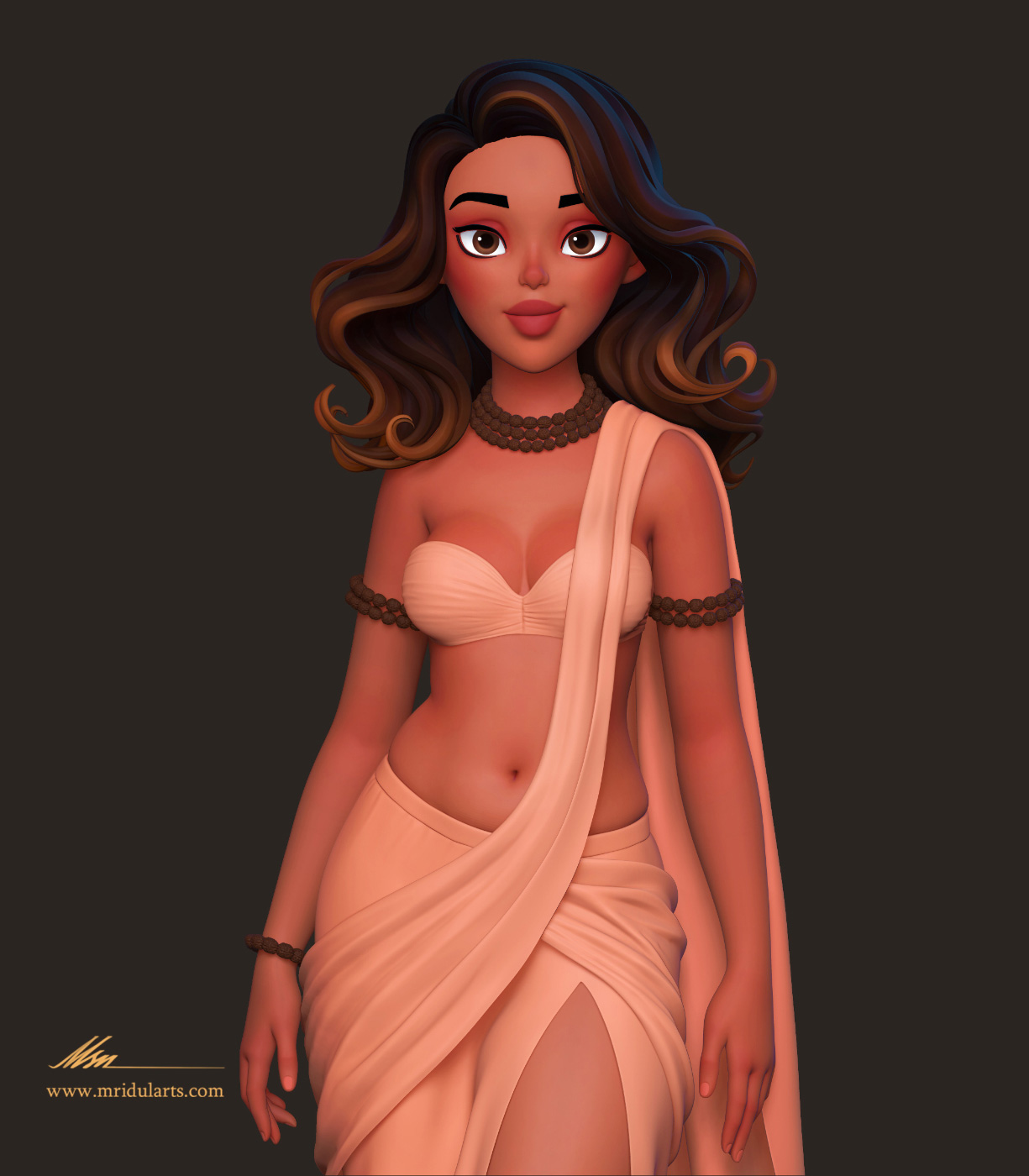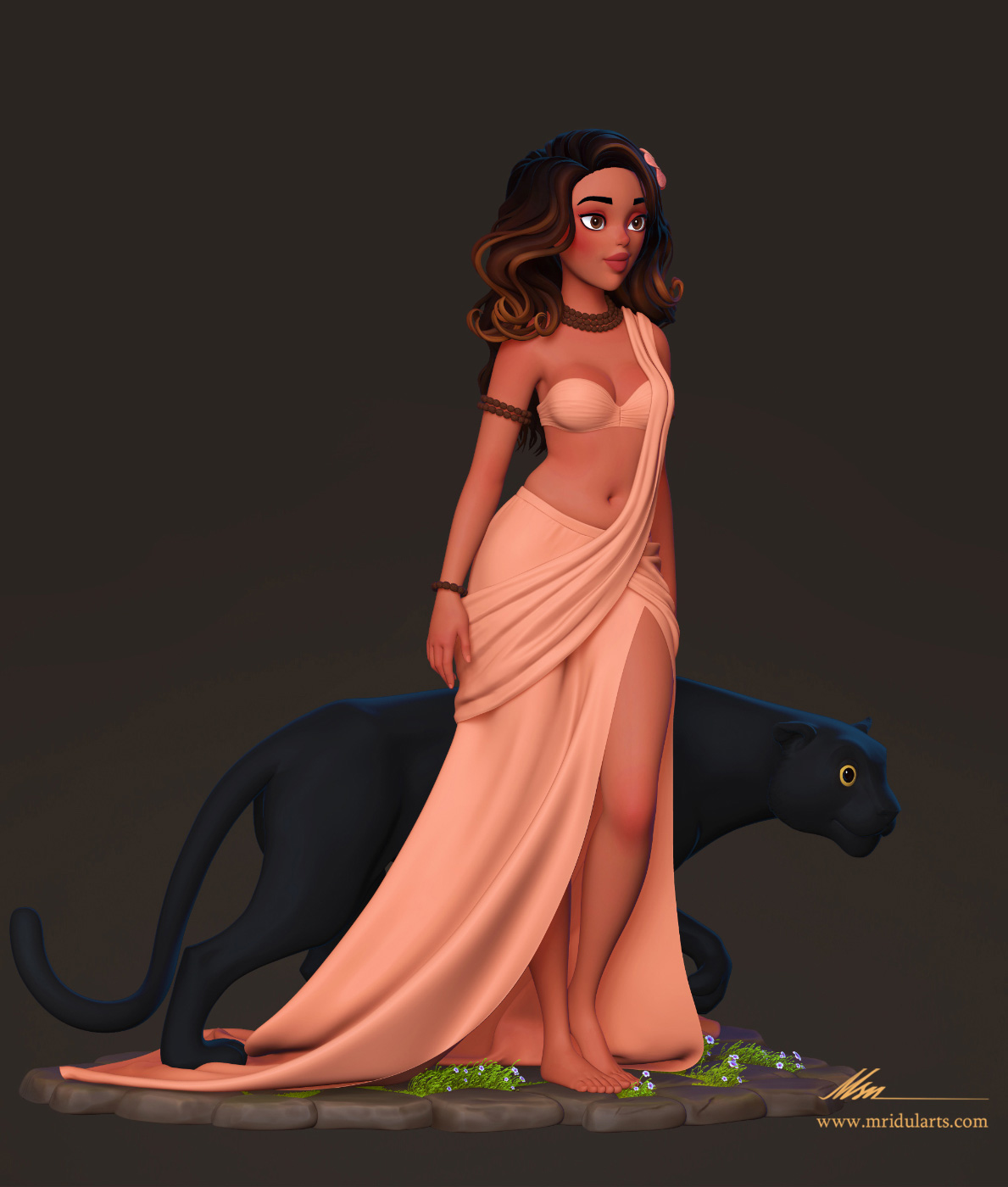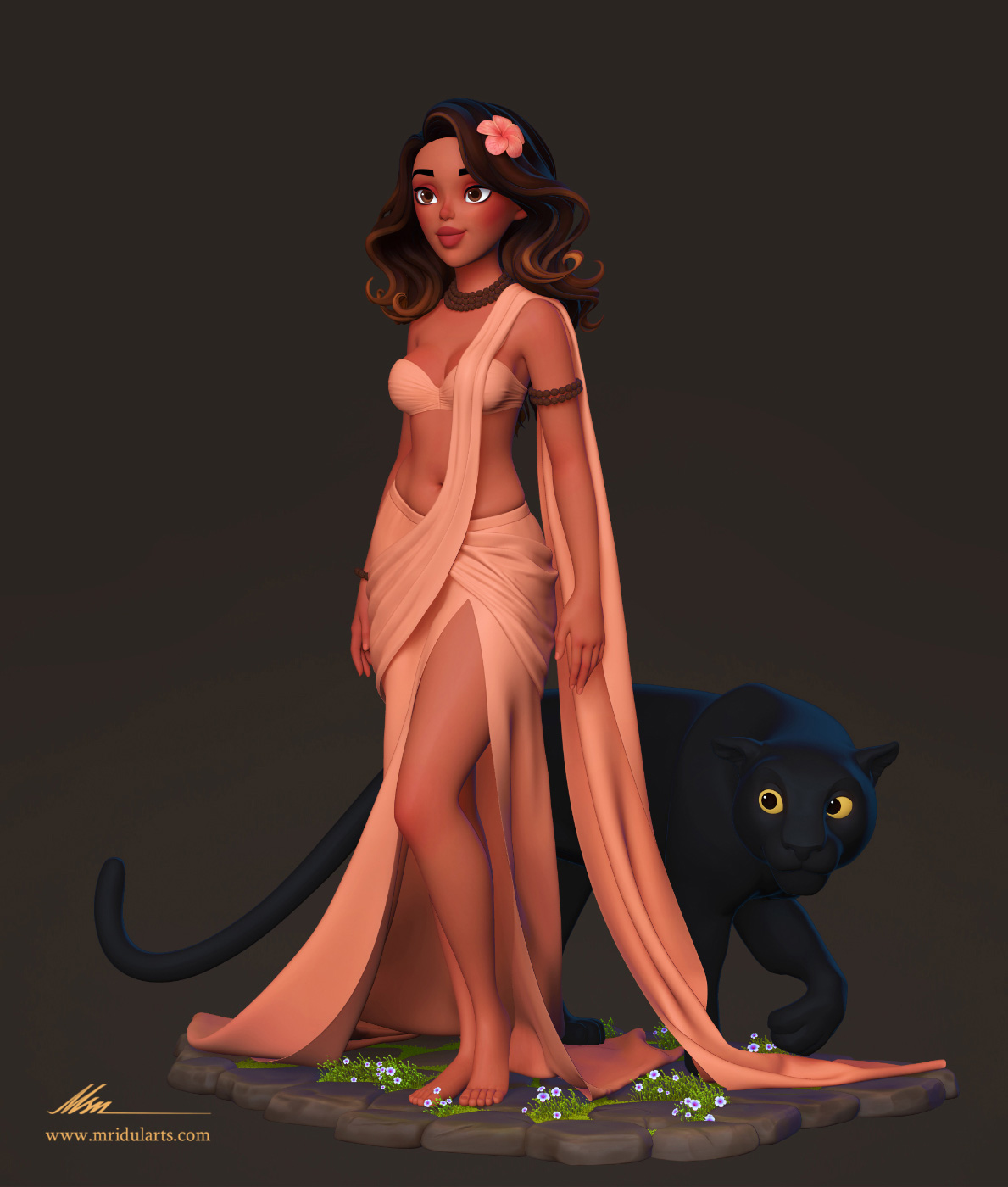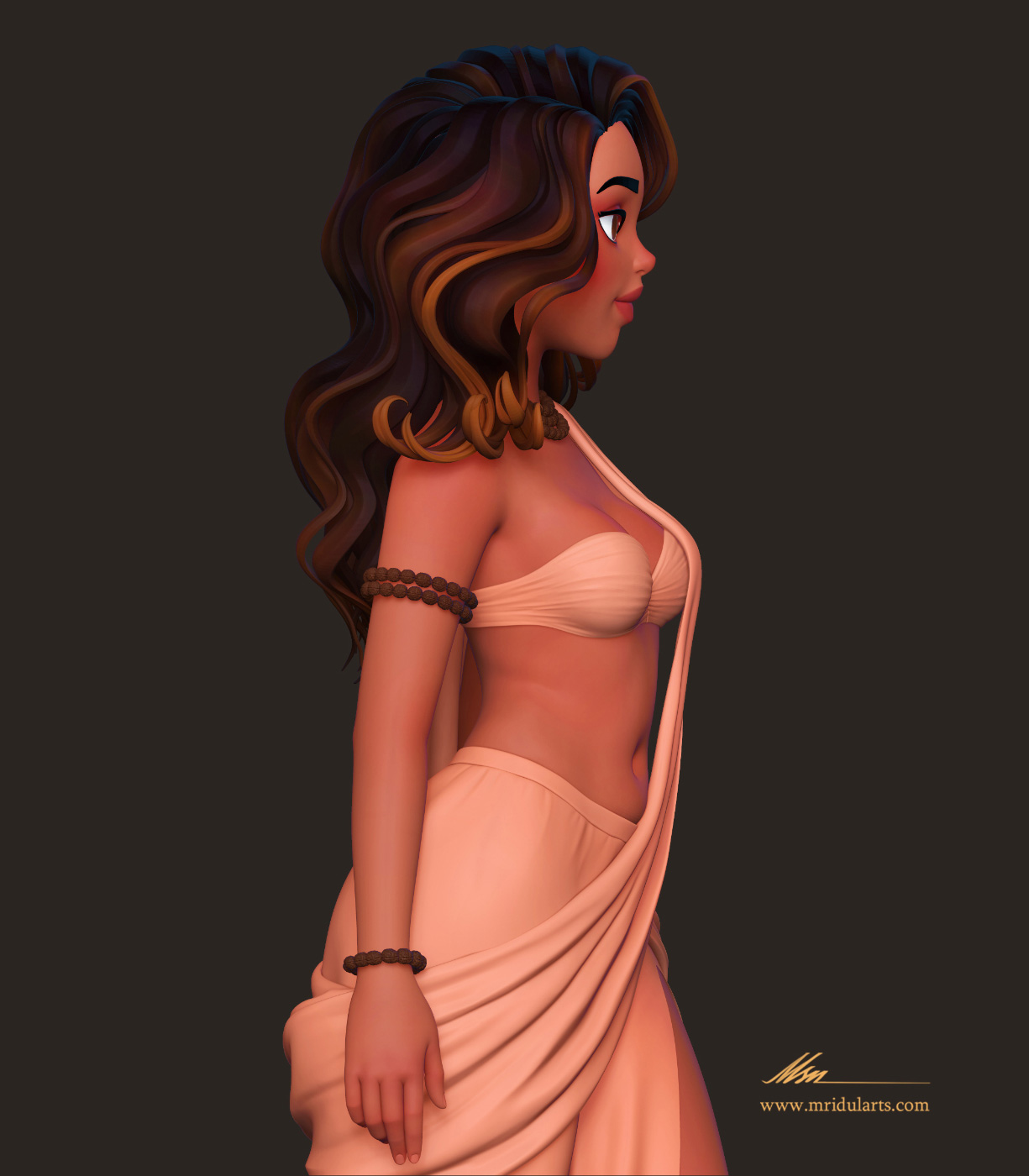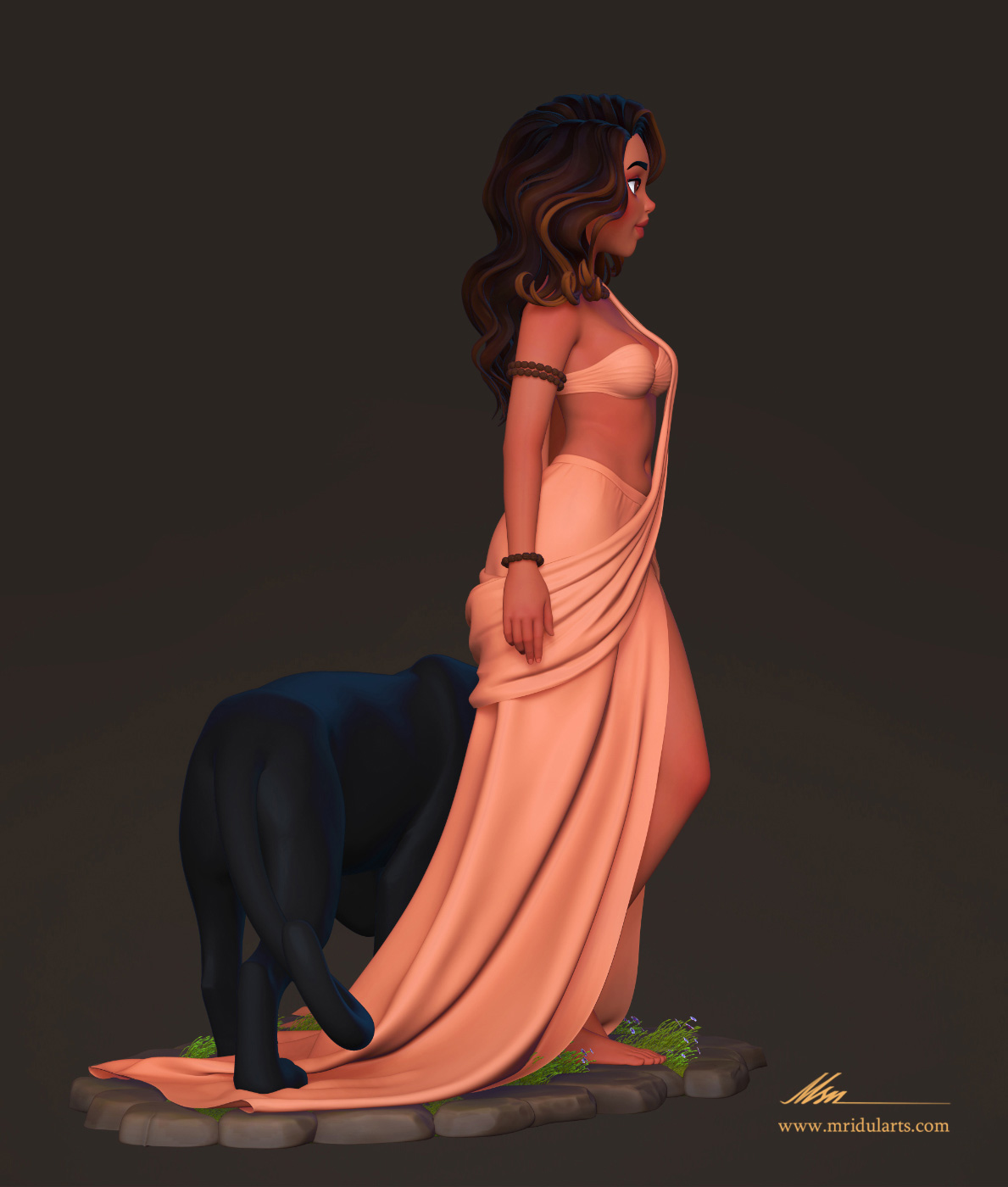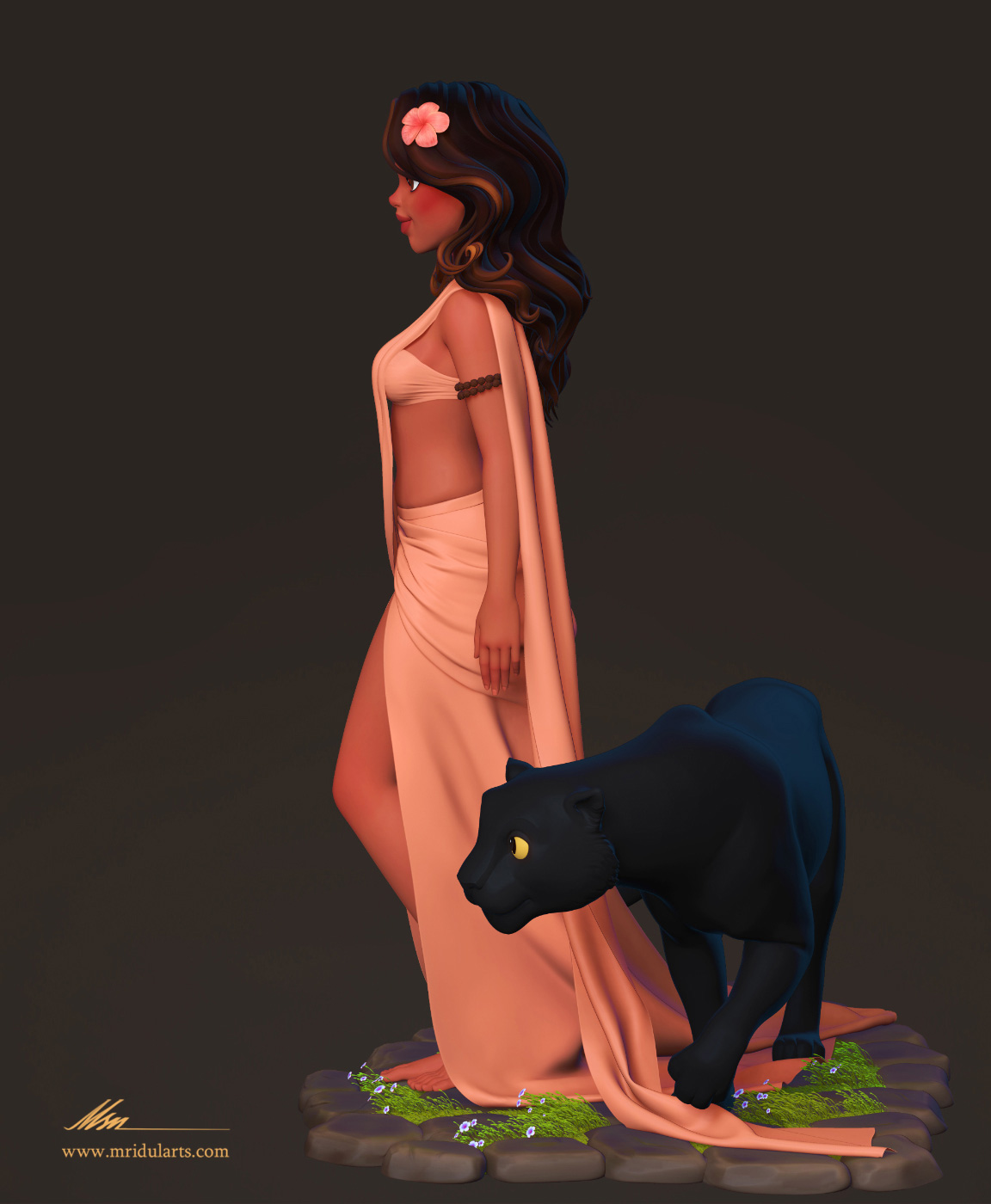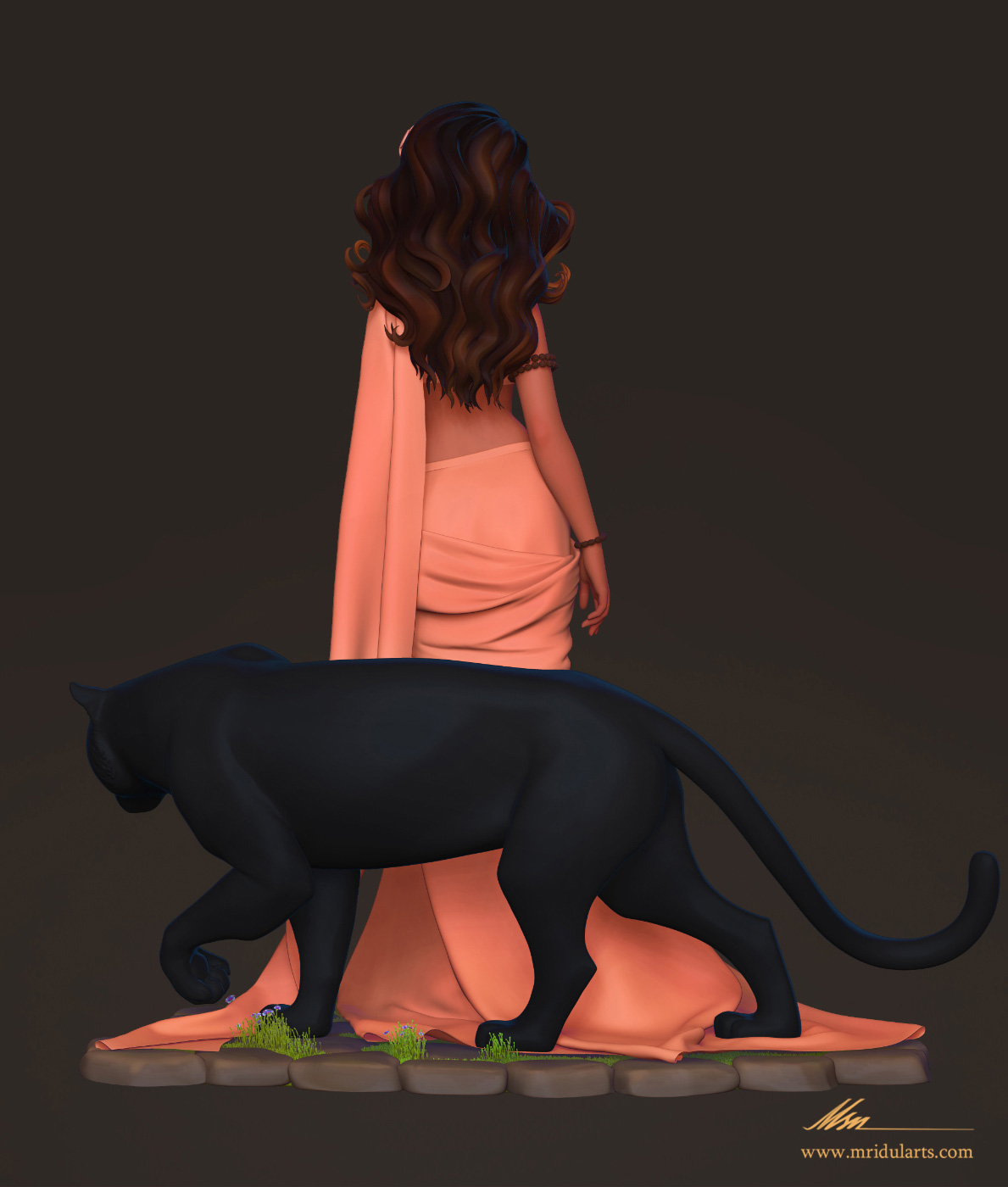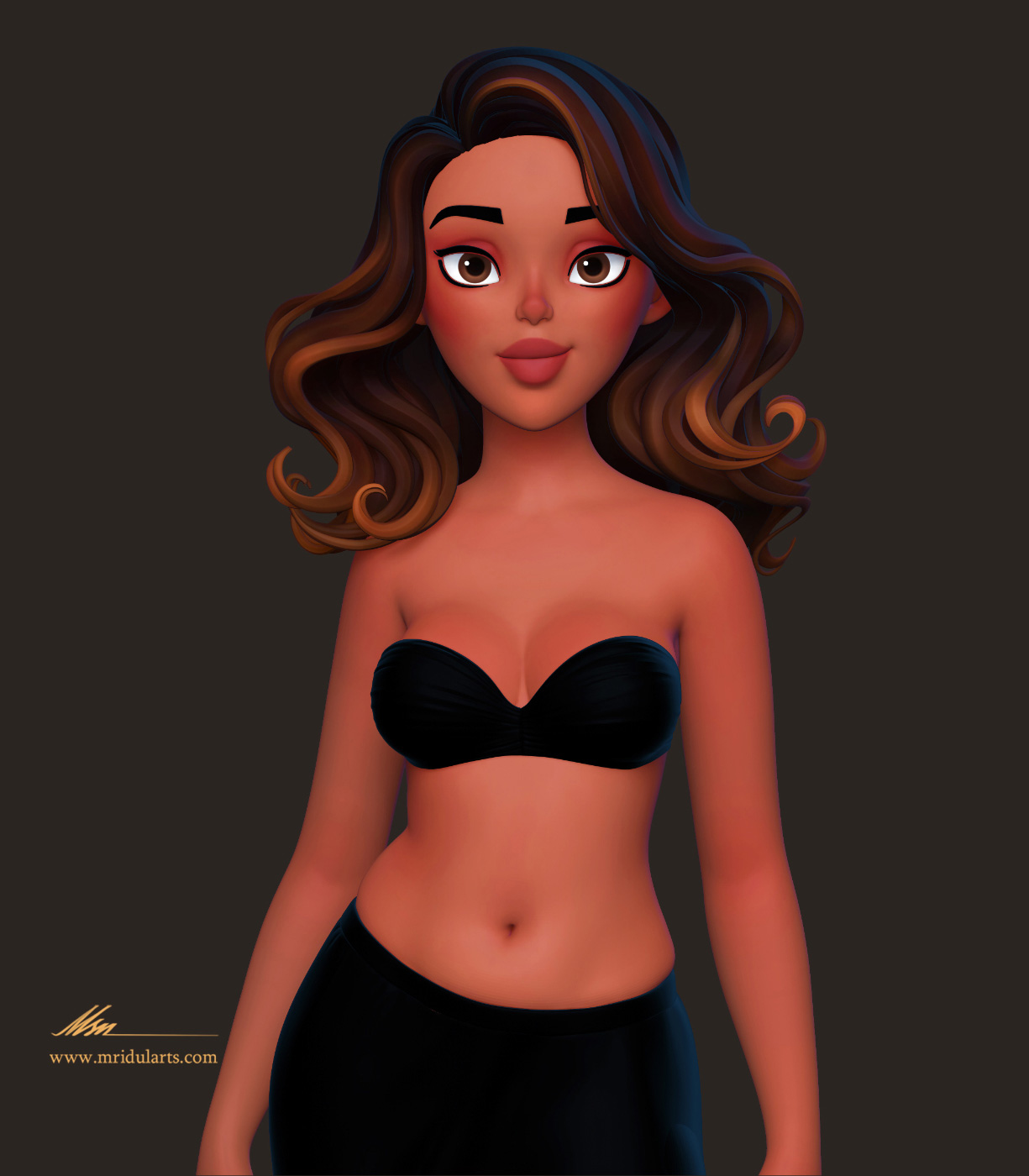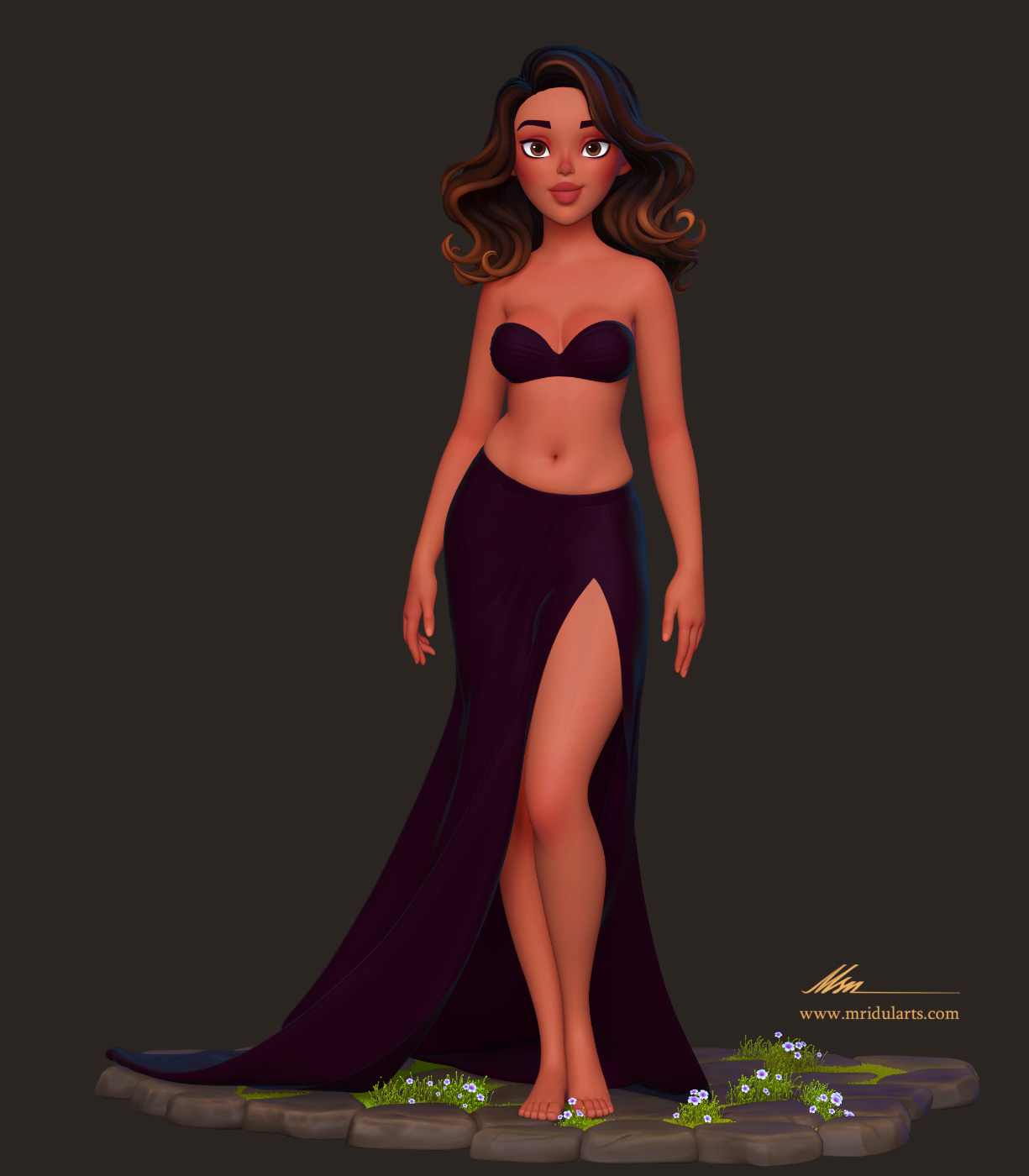 Some of the concept designs I sketched prior and during the sculpting process …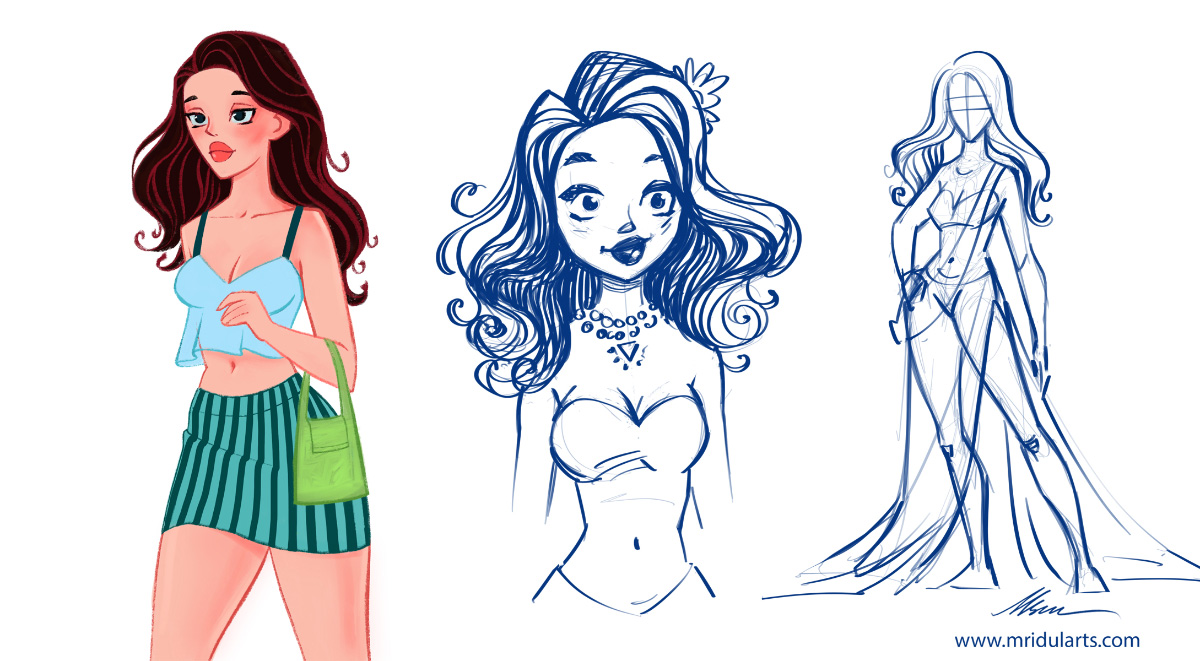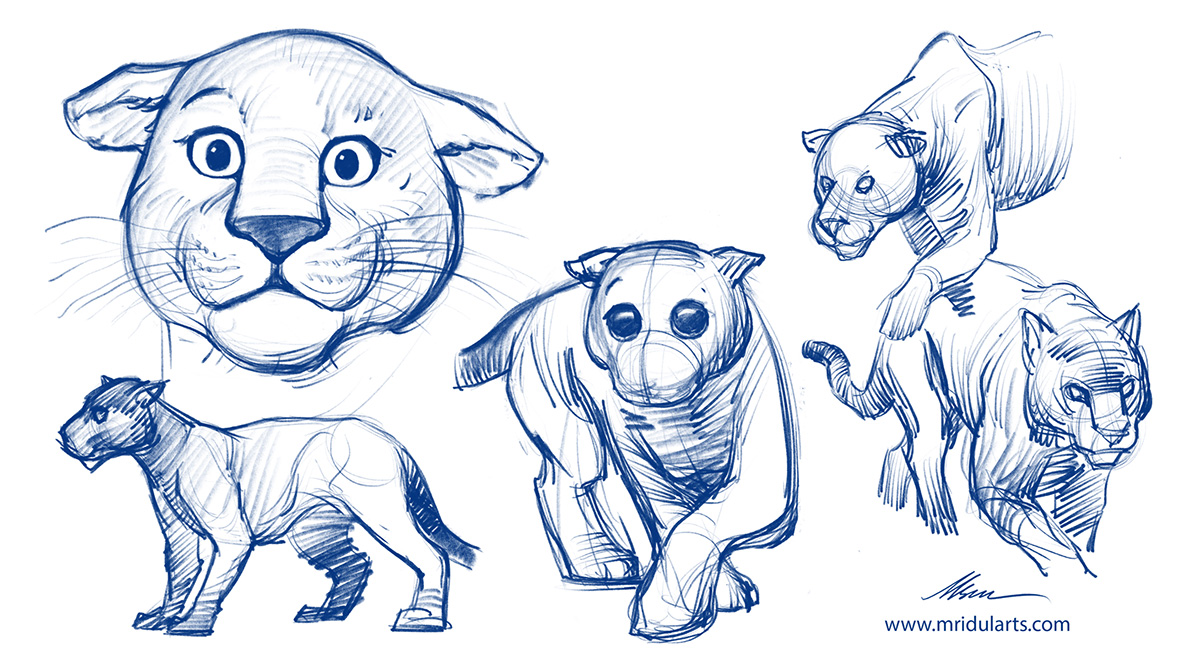 Attachments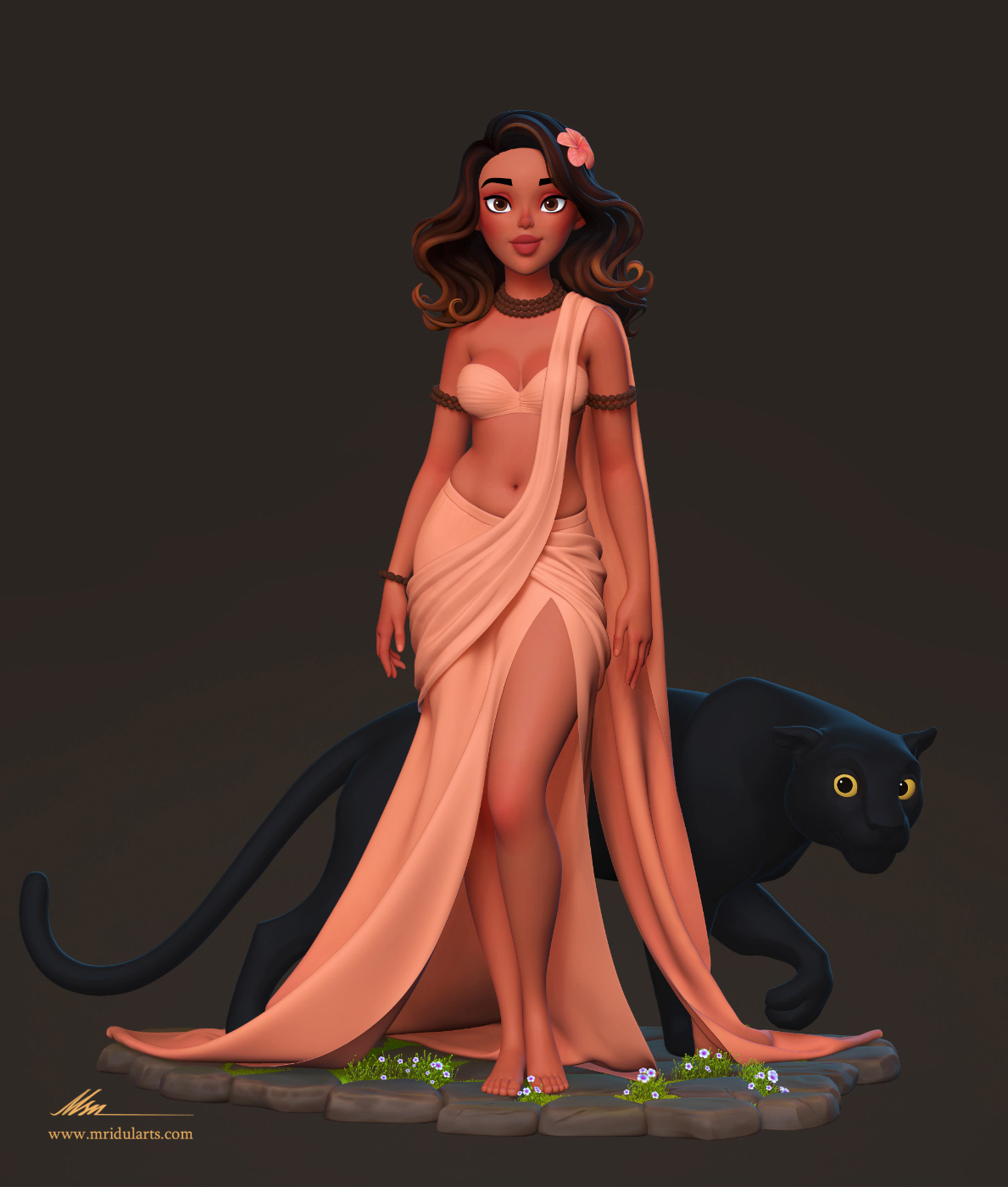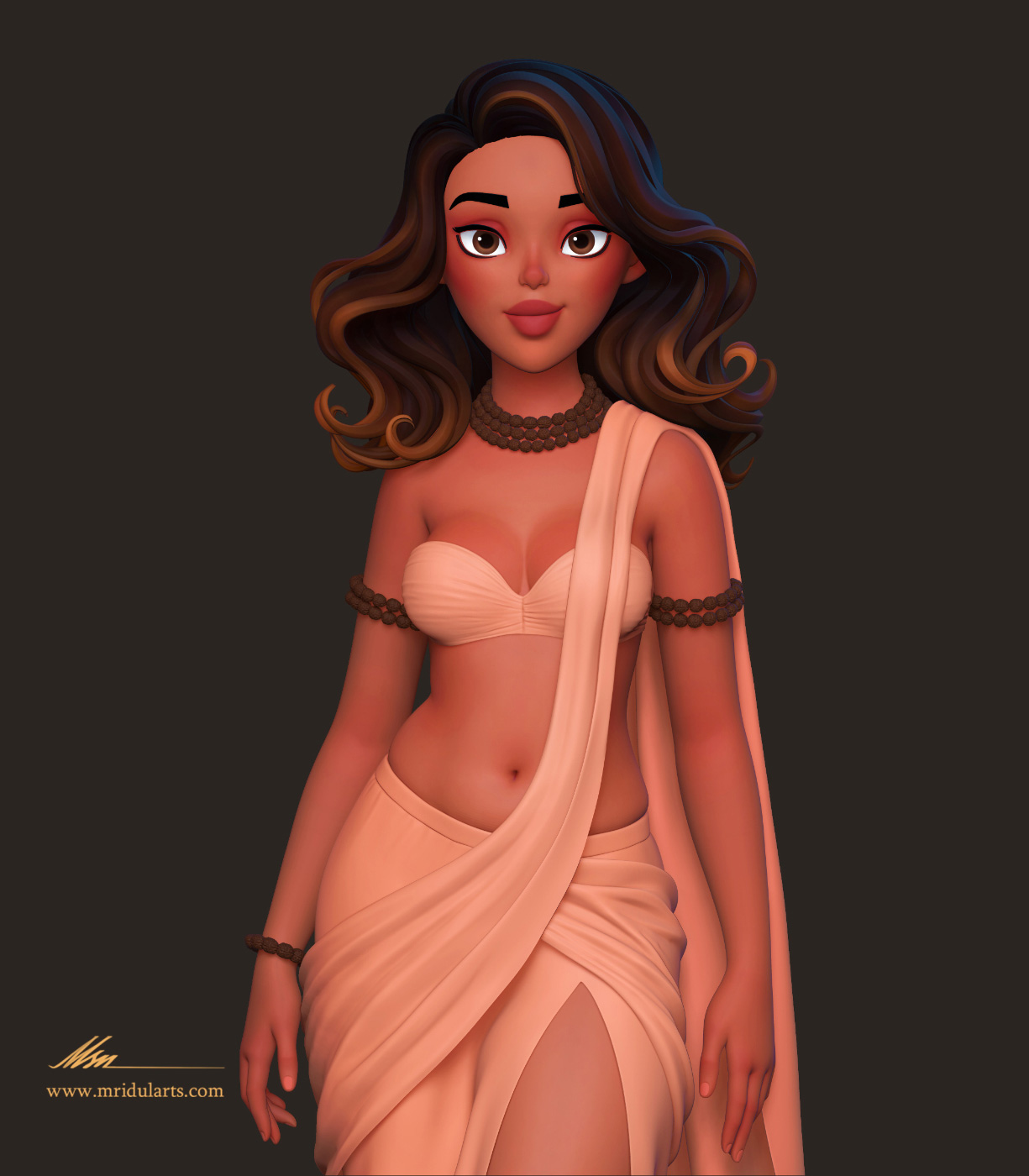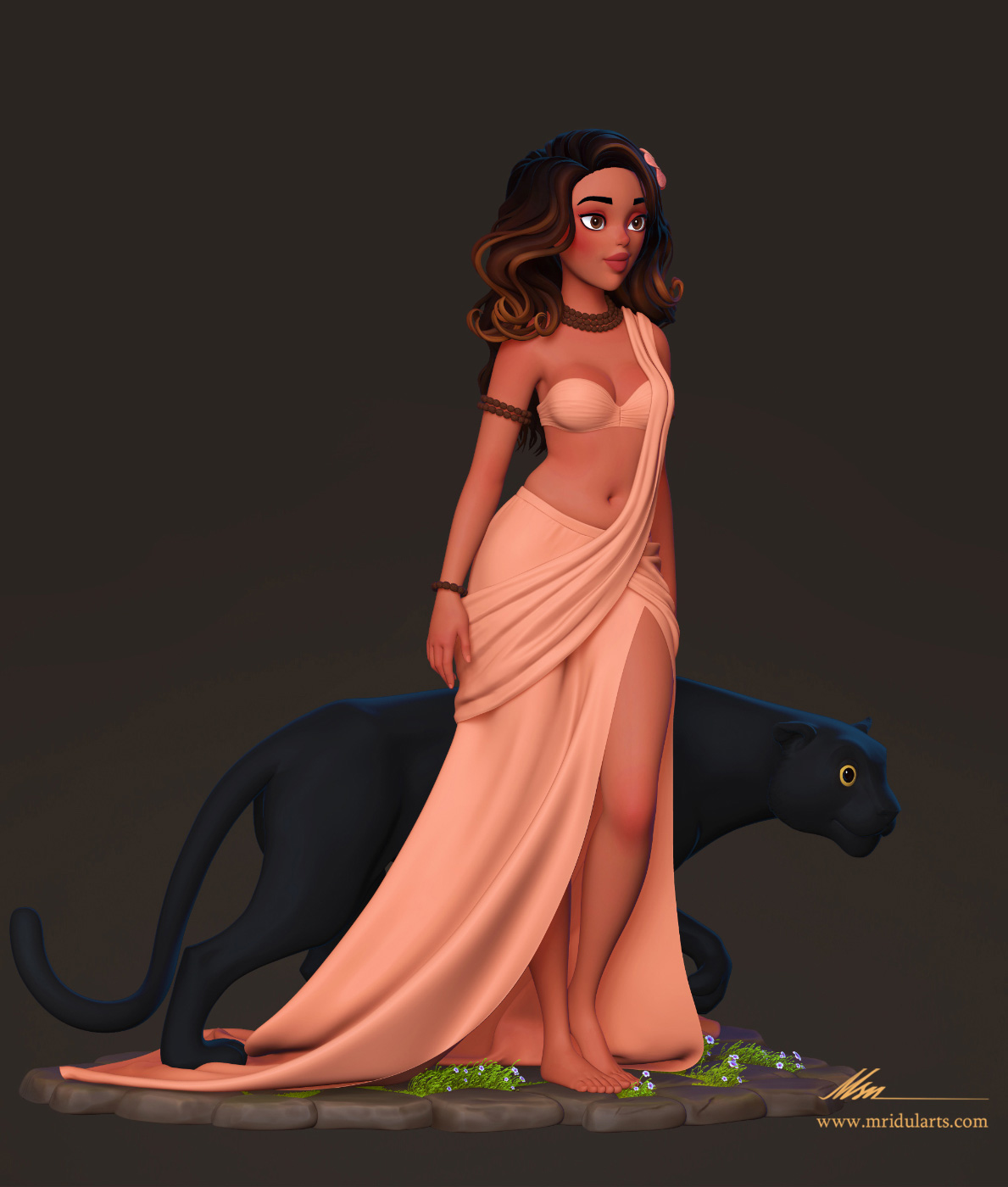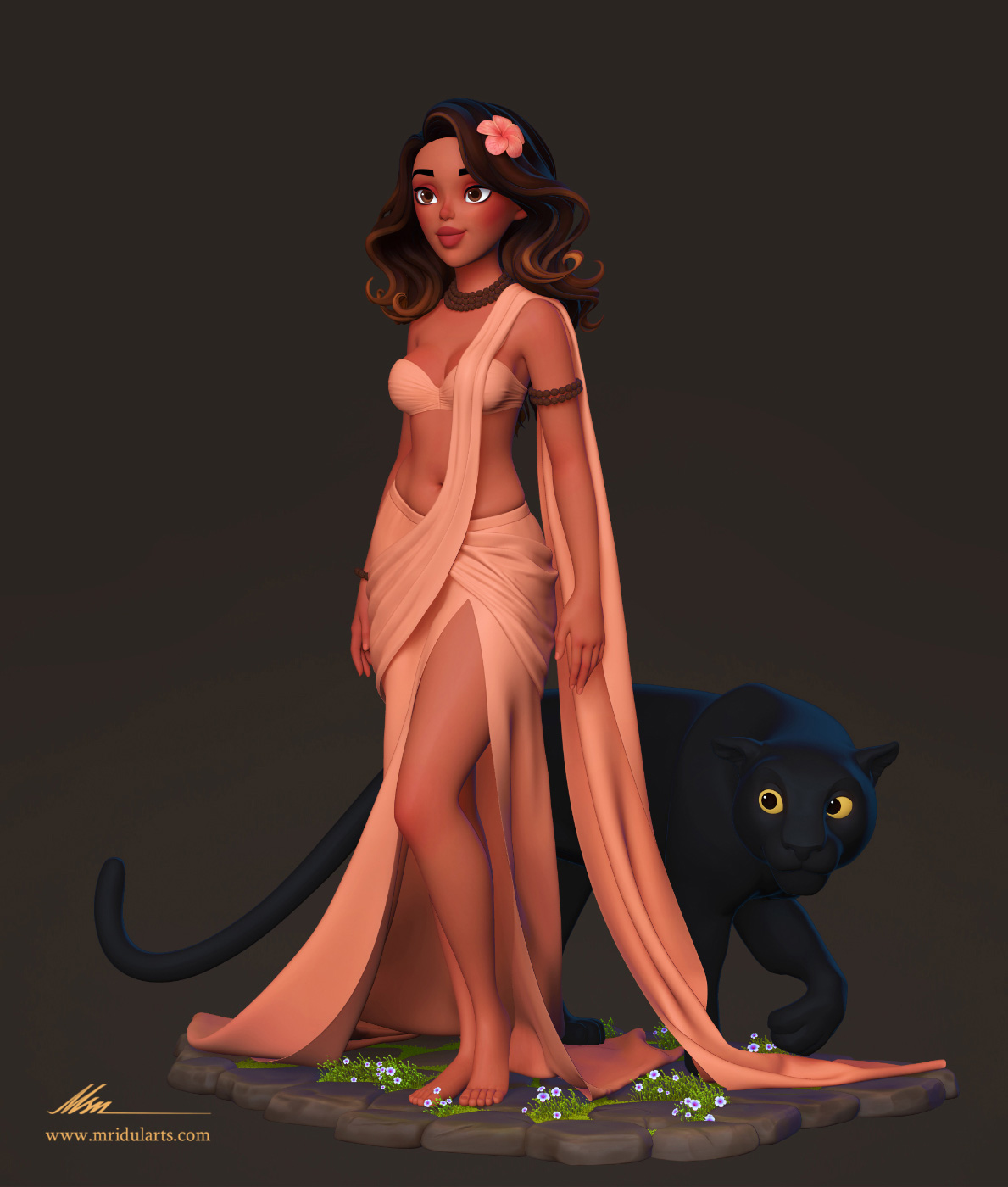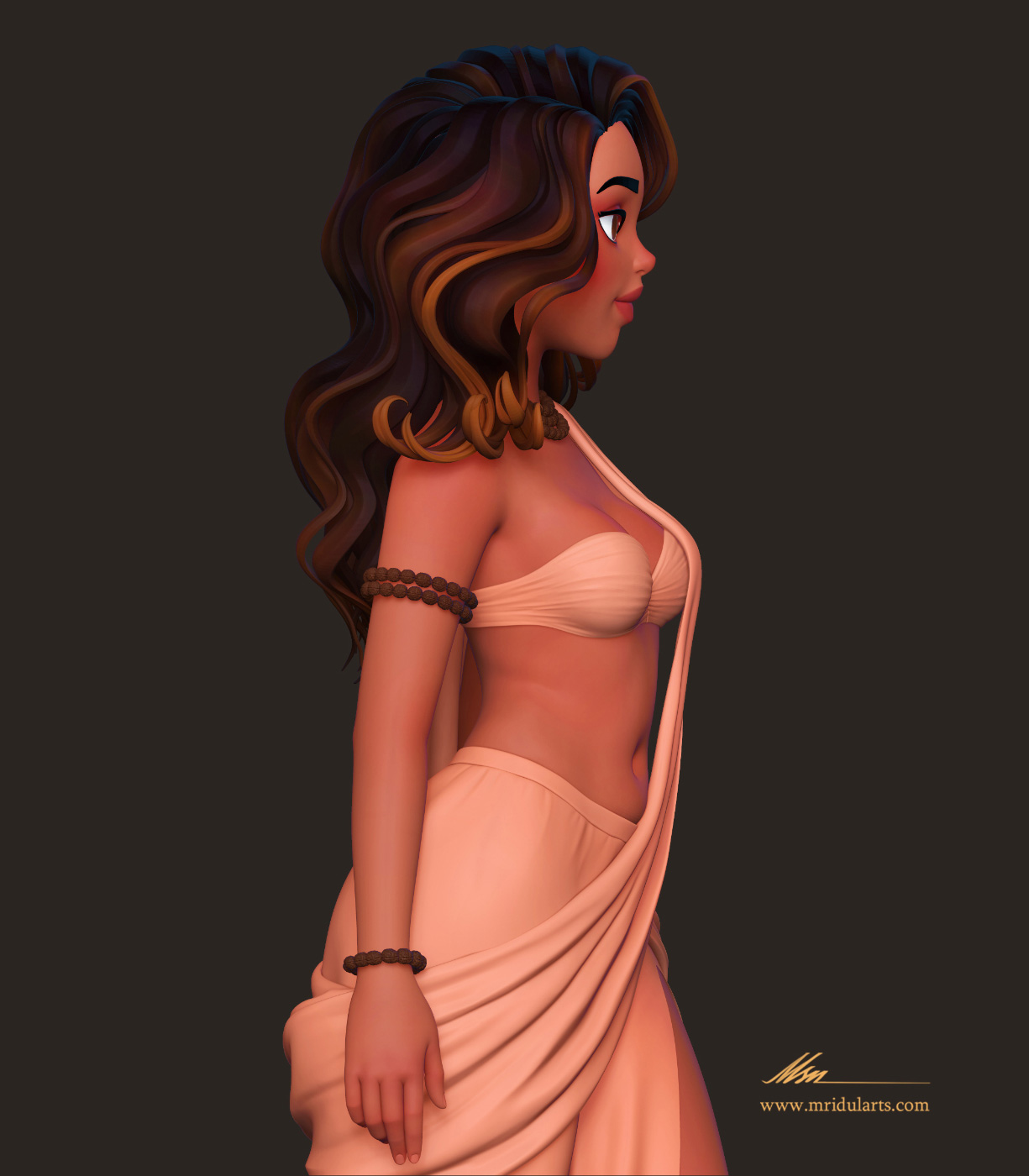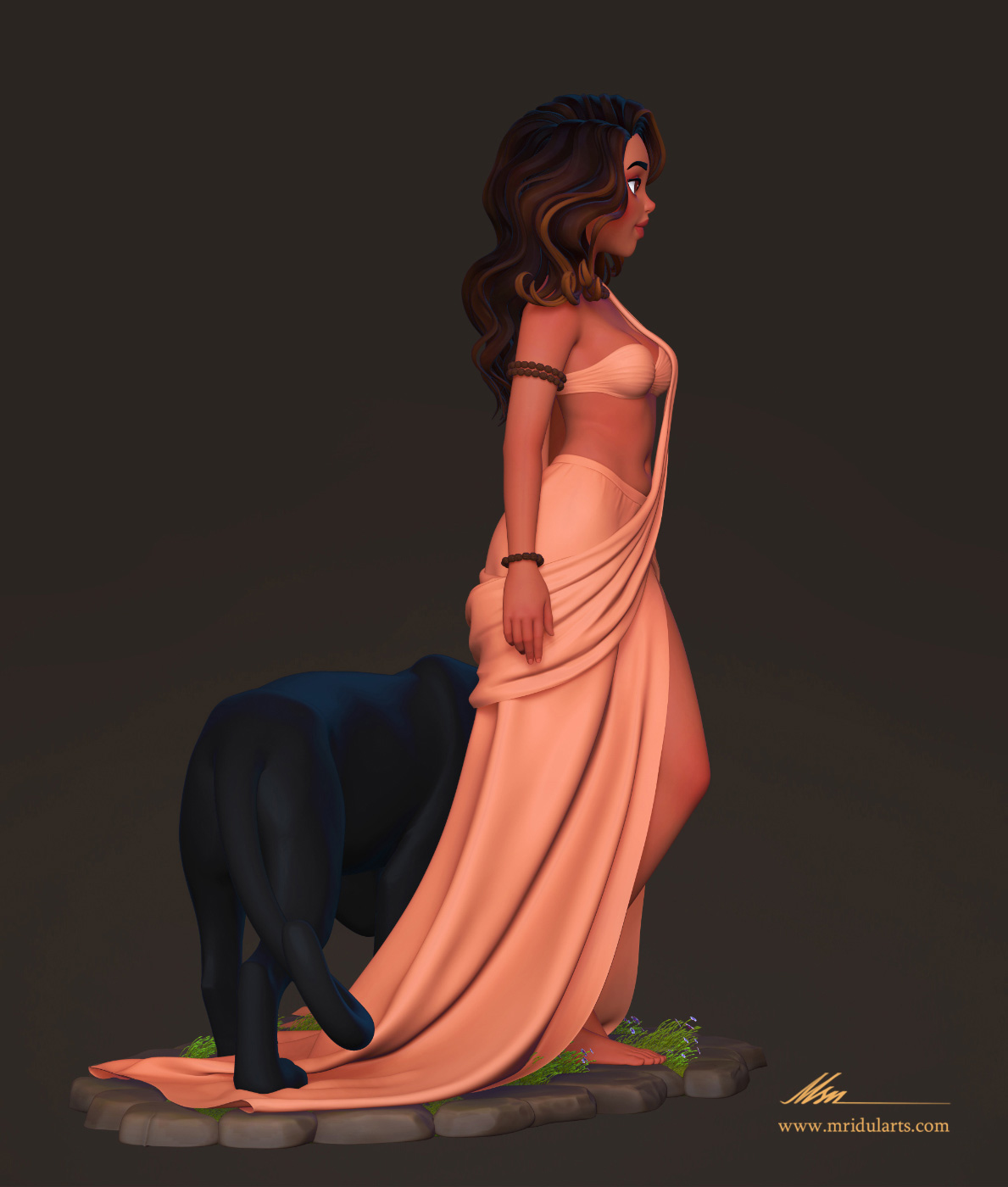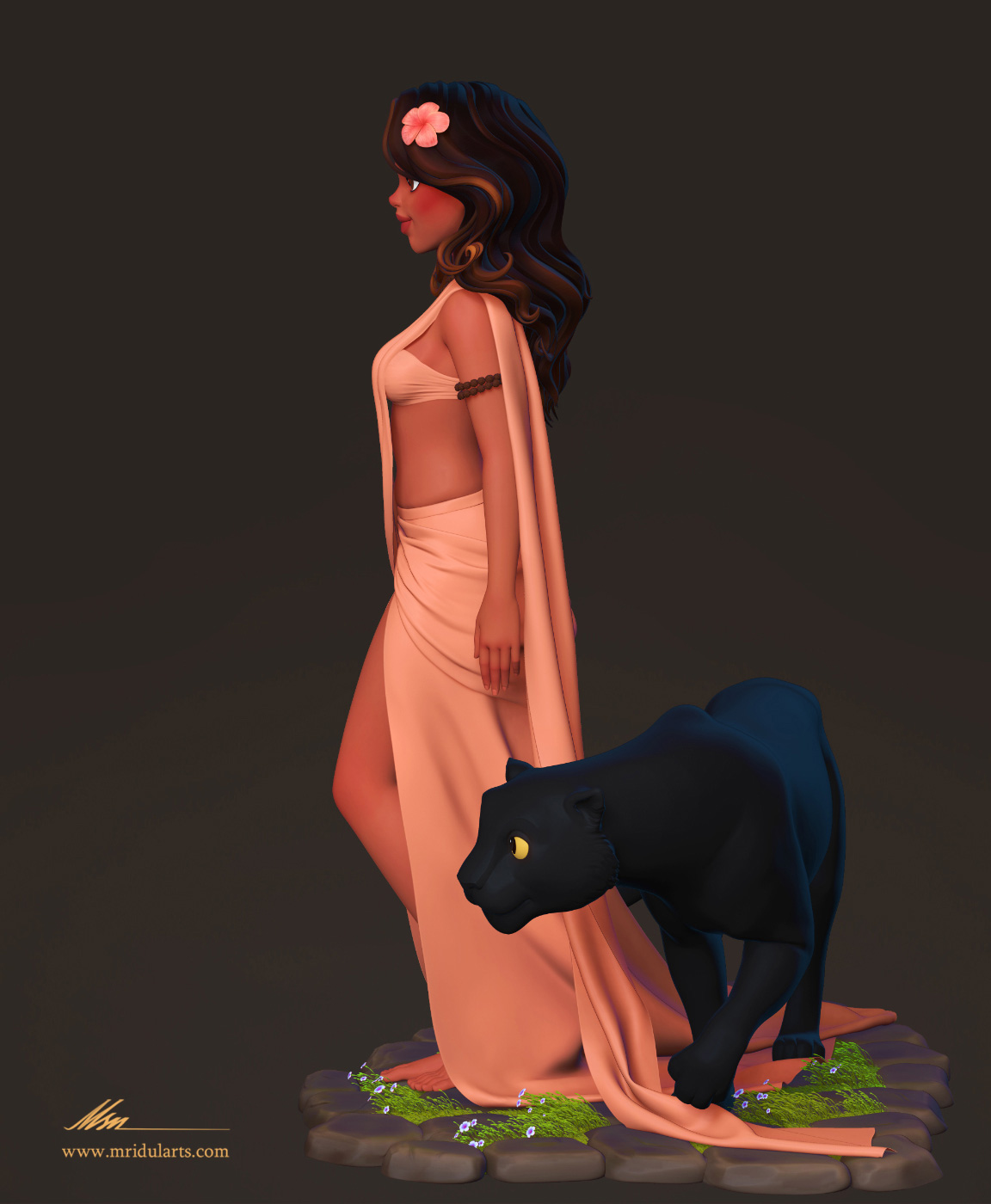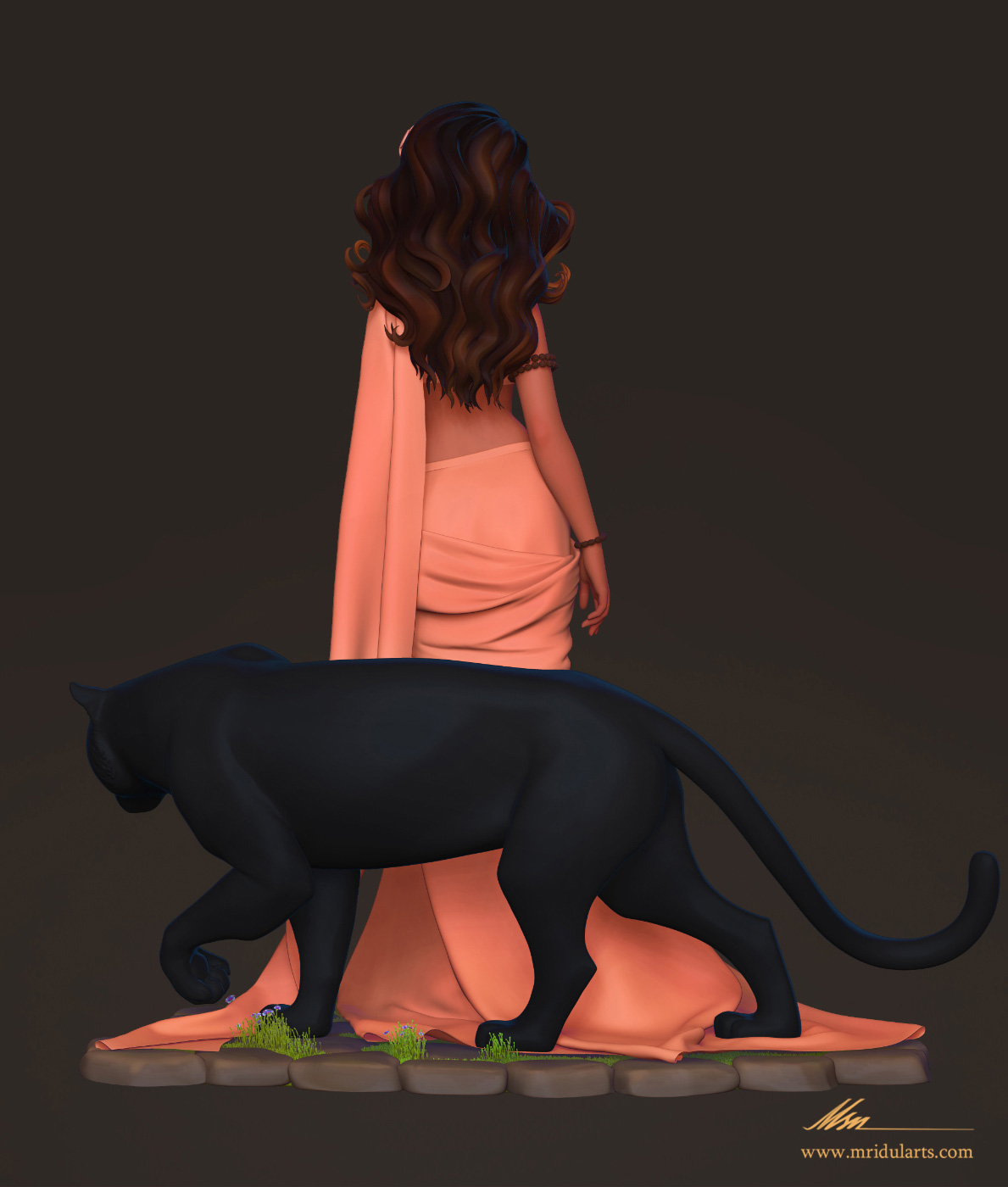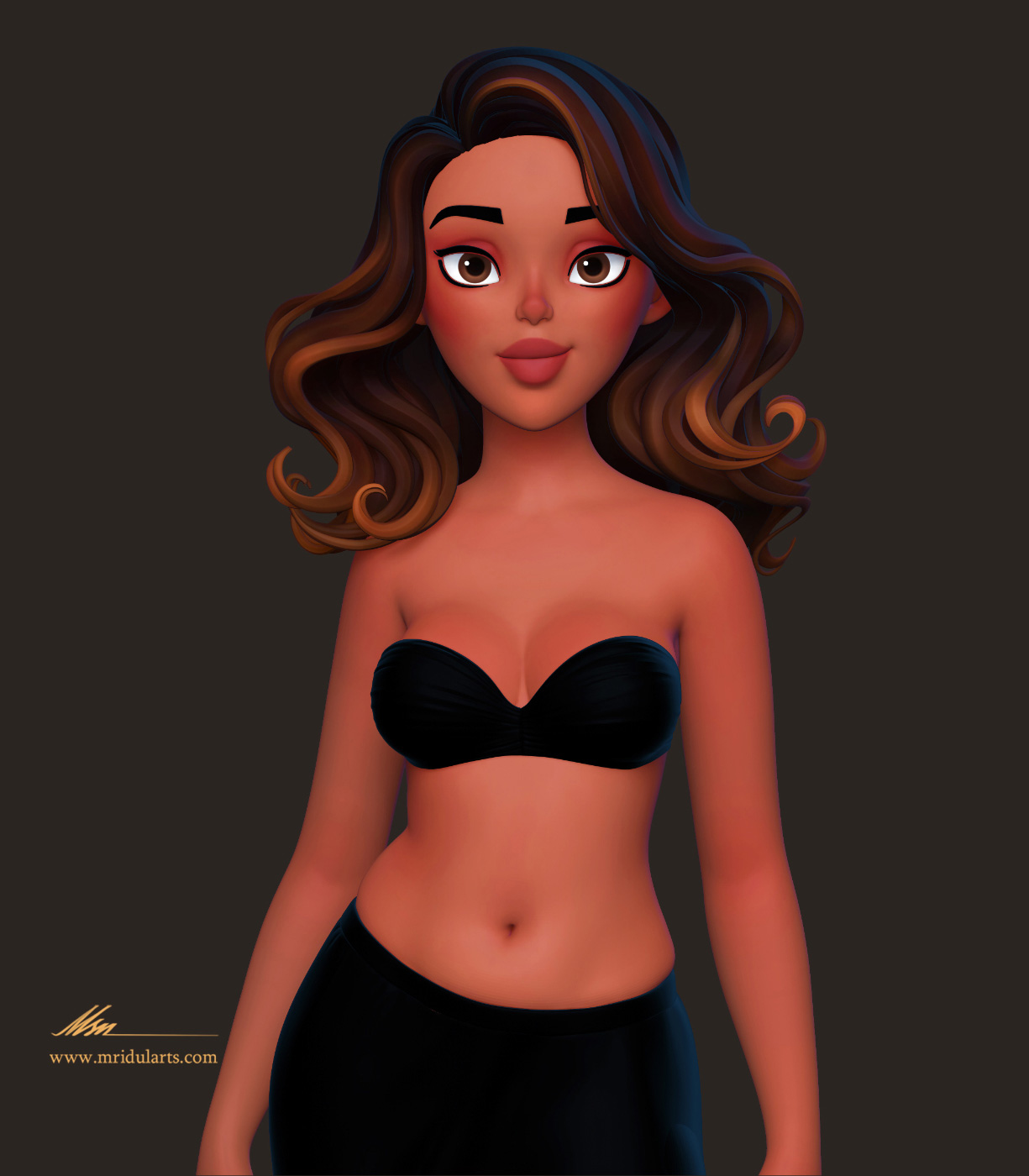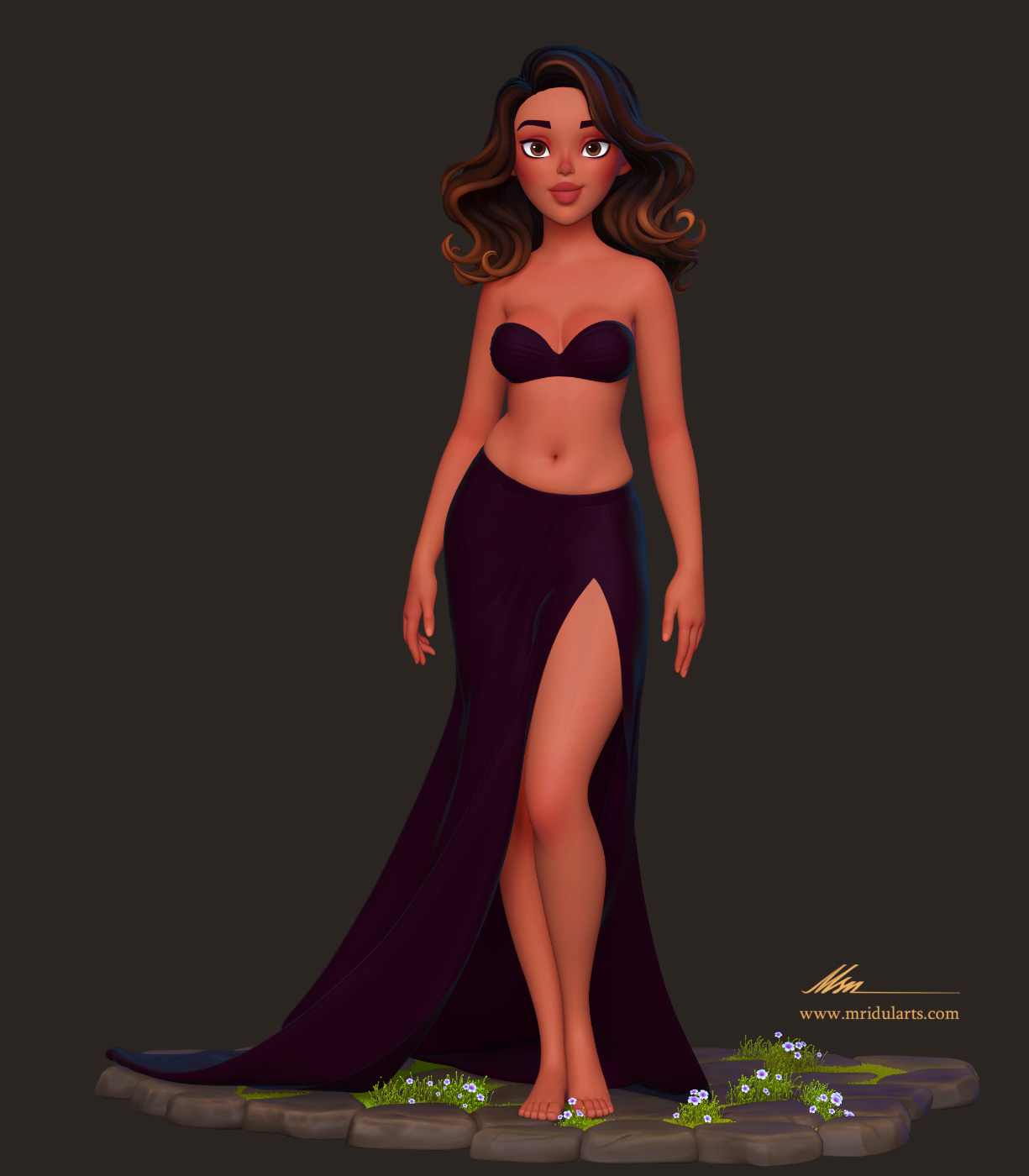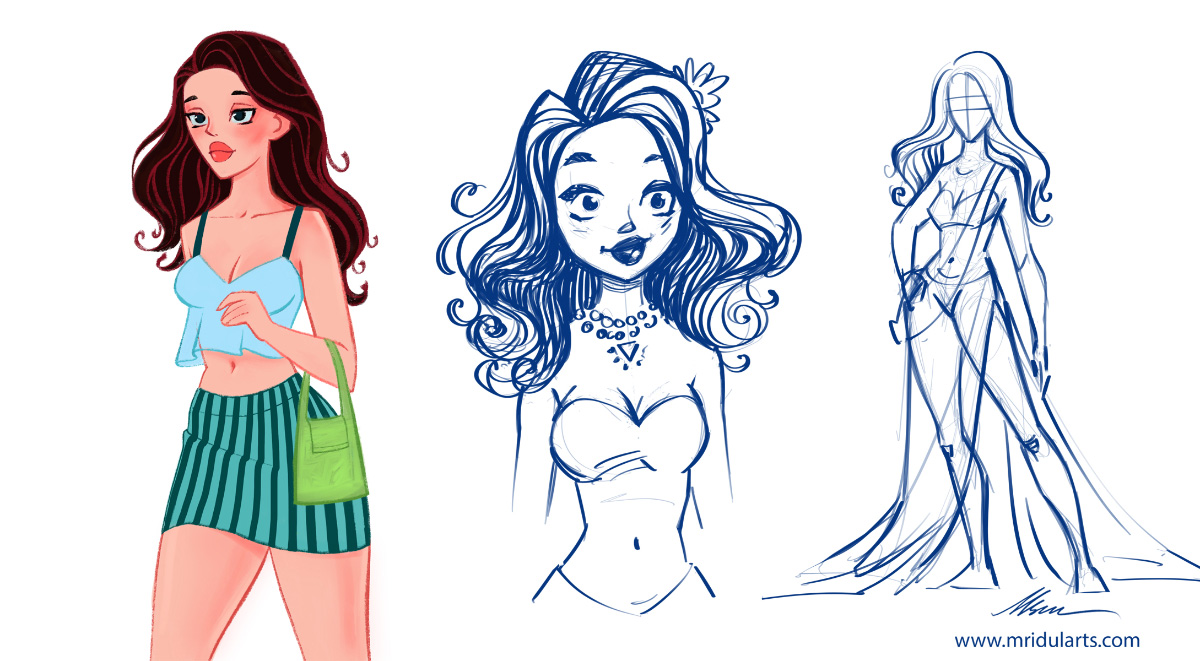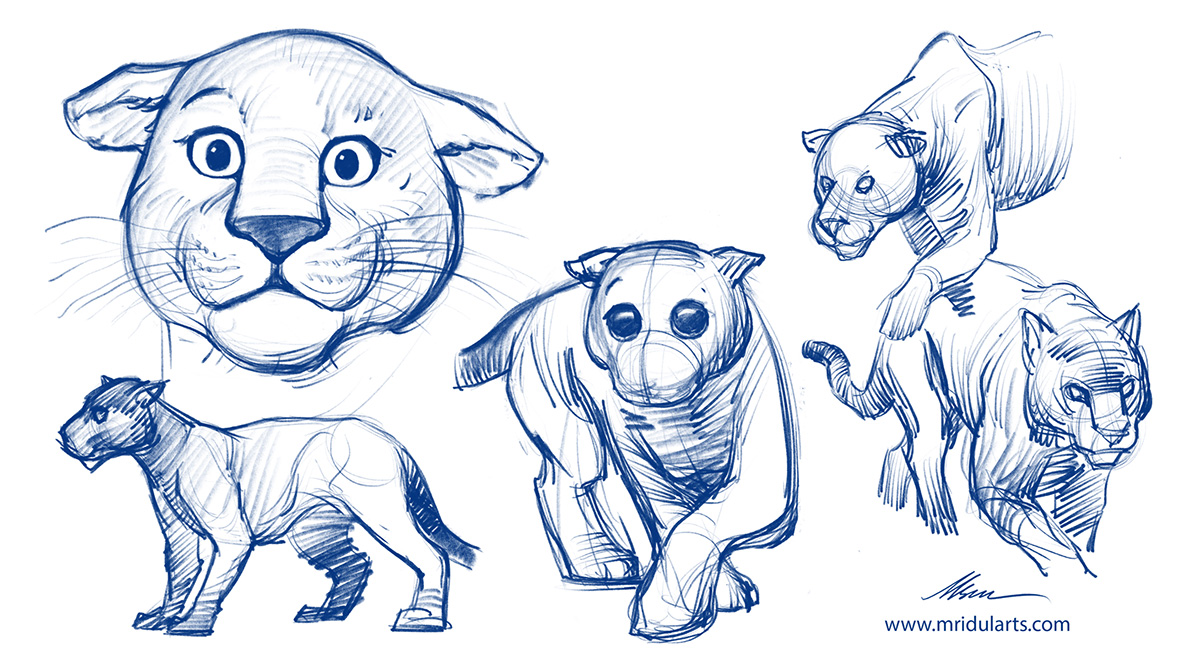 Thank your guys @nebular and @nightwoodwolf …

What was the process and software used for rendering beautiful piece.
Thank you Stephon972 … It's been rendered in BPR of Zbrush …
Skin shader been used overall with Spec value "5" and Wax value "25"
To keep soft and fine shadow - BPR shadow Rays value been raised to "128", Angle "64" and shadow strength "0.5"
Two lights been used Key and Rim. Rendered individual pass with each light and composed in Photoshop.
This are the very basic setup I have used to render the composition in Zbrush without exporting for other render engine.
Hope you will find this notes helpful … thank you once again …
…charactere!
thnaks for doing beautiful work she is just lovelyyy dear mridul
Are you still thinking of a tutorial for the panther?