Since 2 years I have been working for the German toy manufacturer Schleich on the new Eldrador Creatures a series of creature action figures. Together with the great art department of Schleich I designed some new figures and modelled them for the production. Three figures I have worked on are already available for purchase. If you are already in a toy store, take a look at the Schleich shelf. More creatures will follow.
With the release of the creatures, I can now show some of my material of both phases, design and production. Hope you like this guys.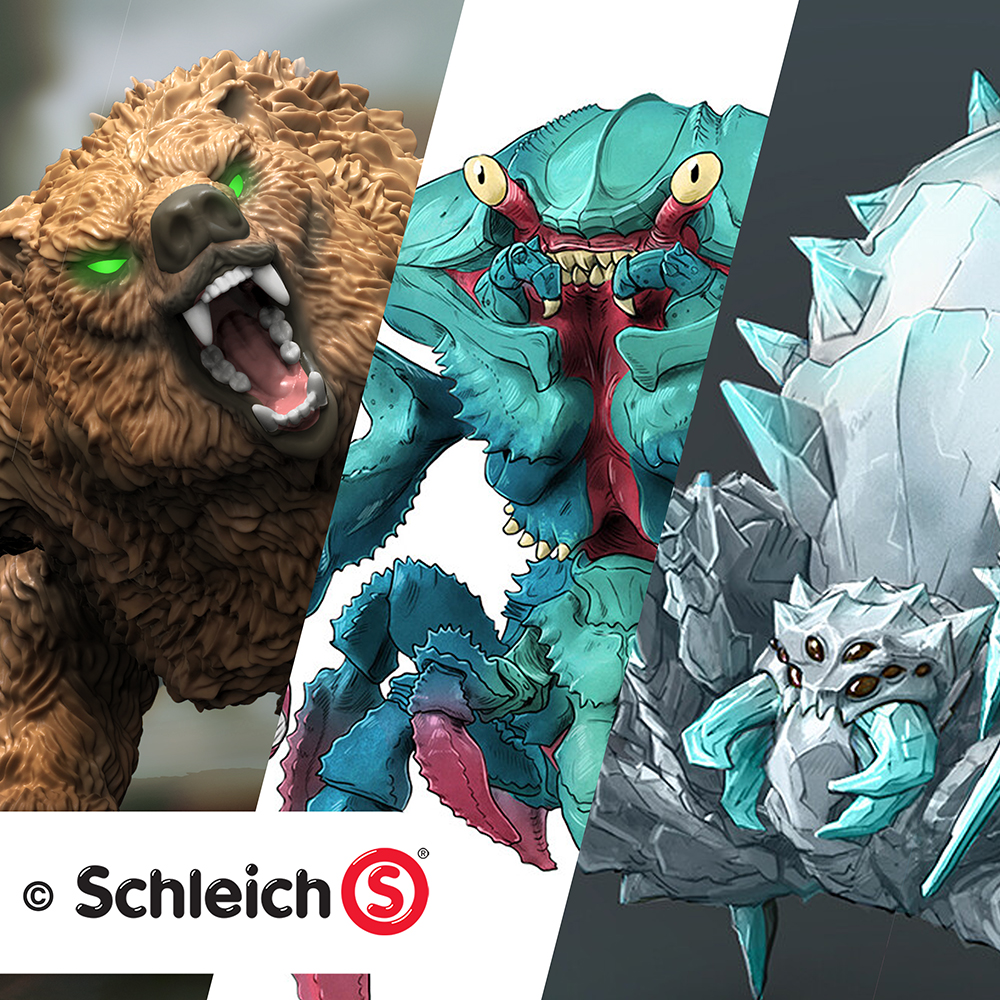 Ice Spider
(Schleich 42494 Eisspinne)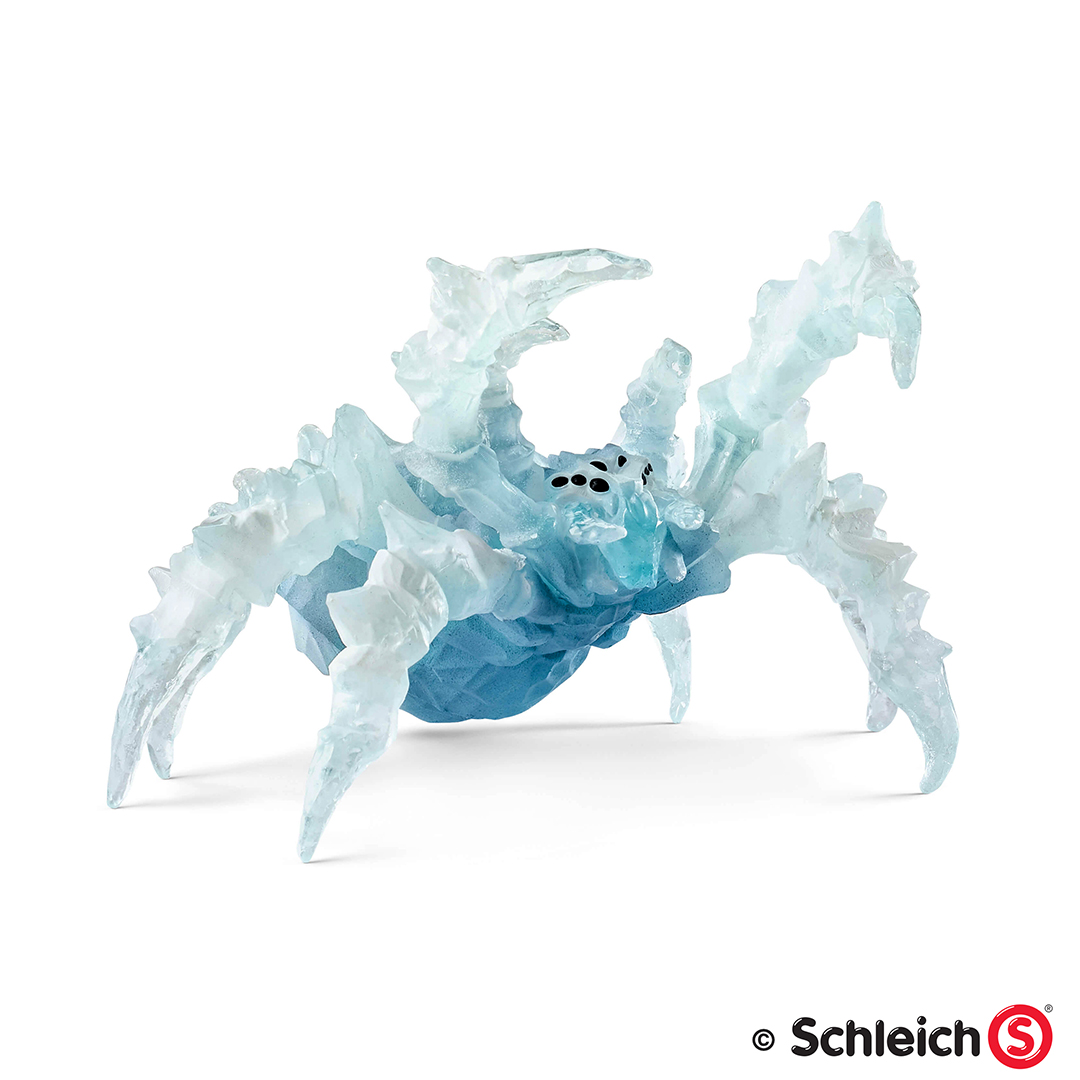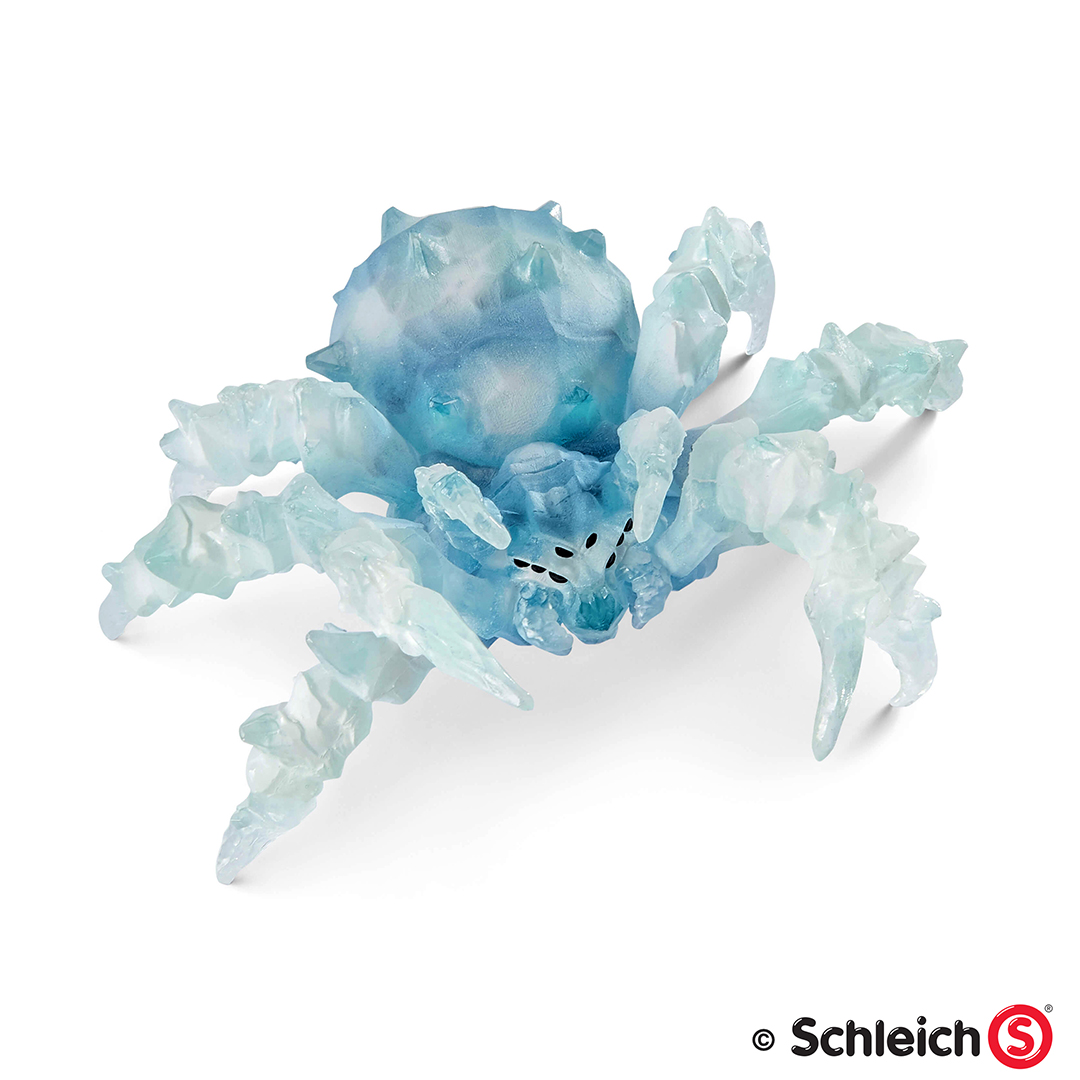 3D Model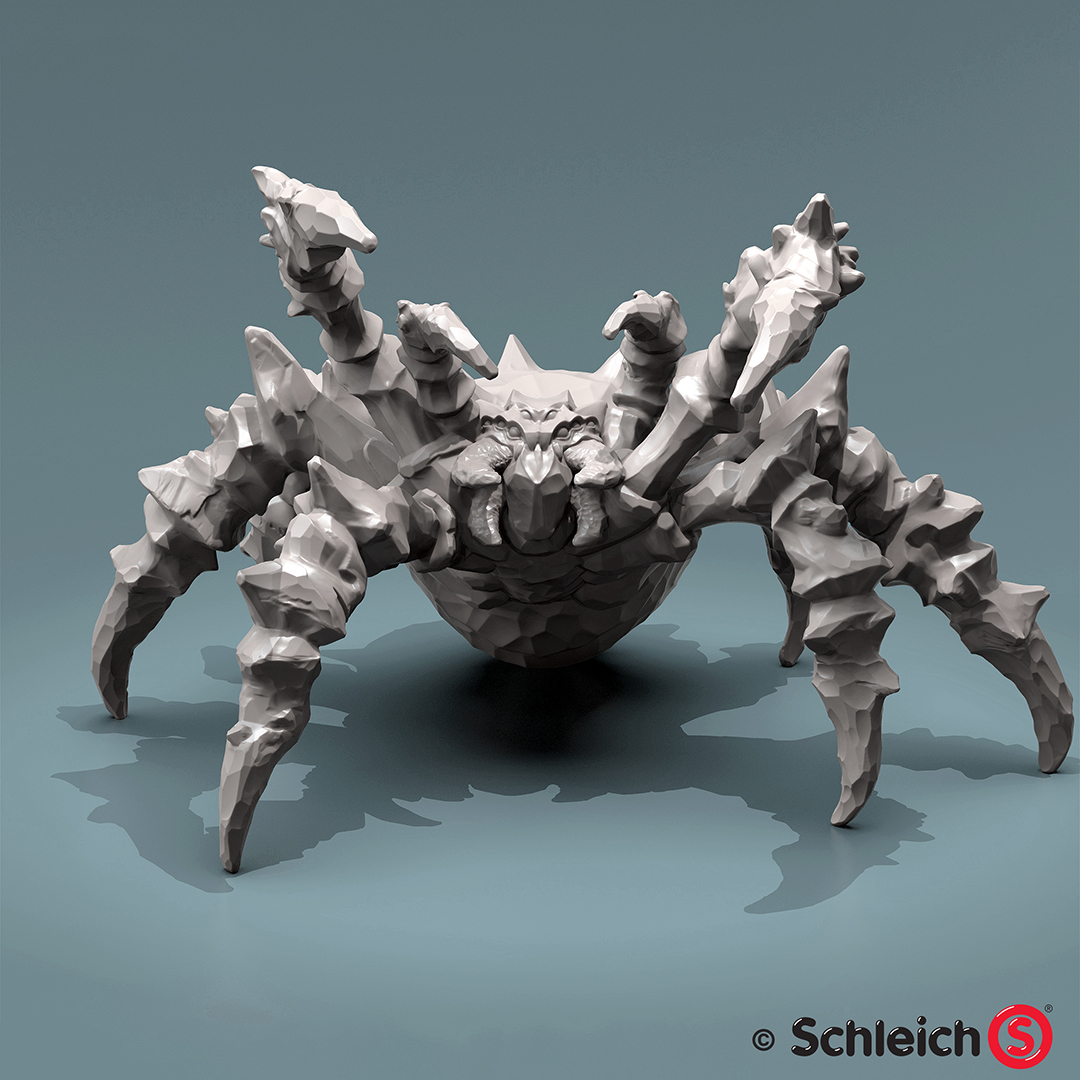 Concept Art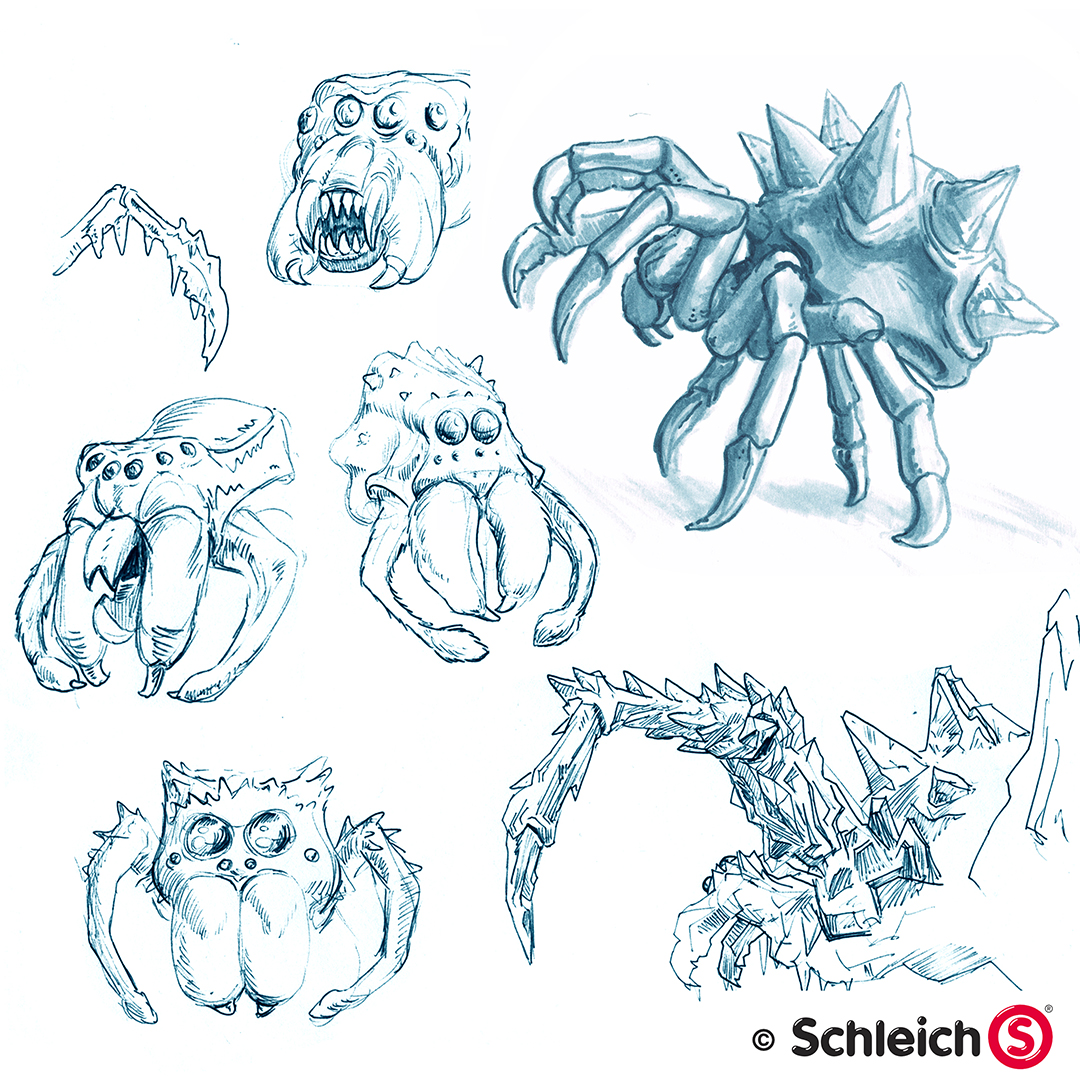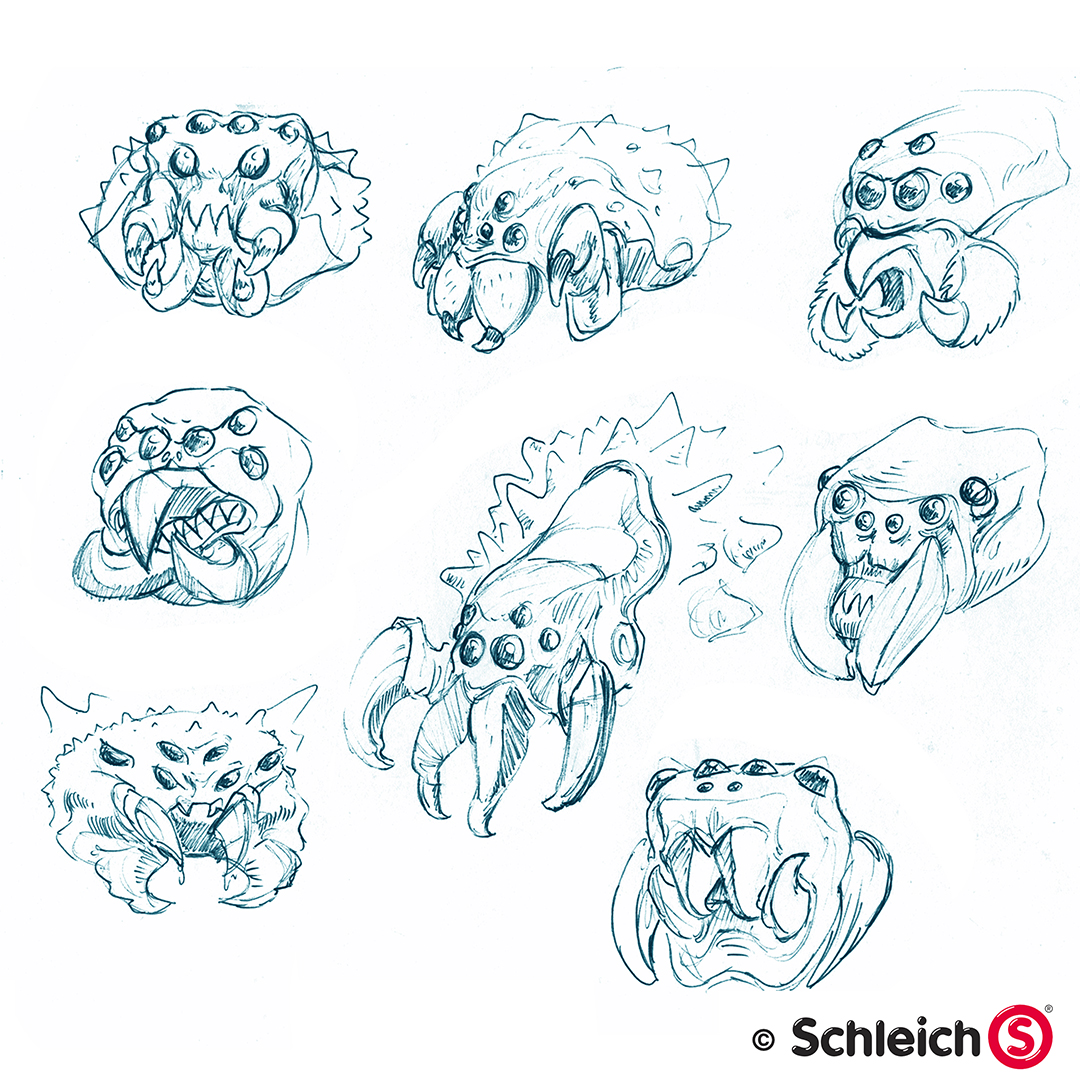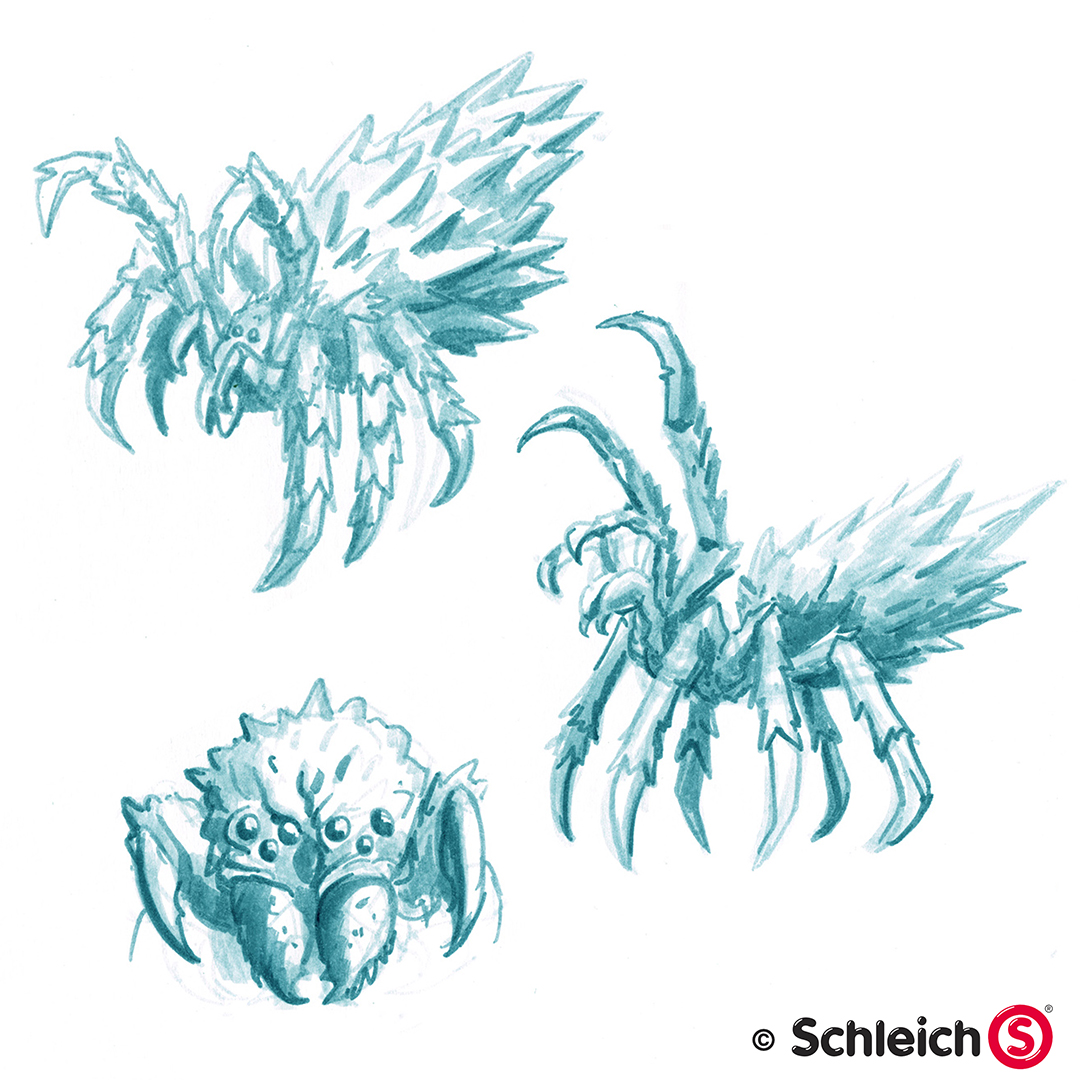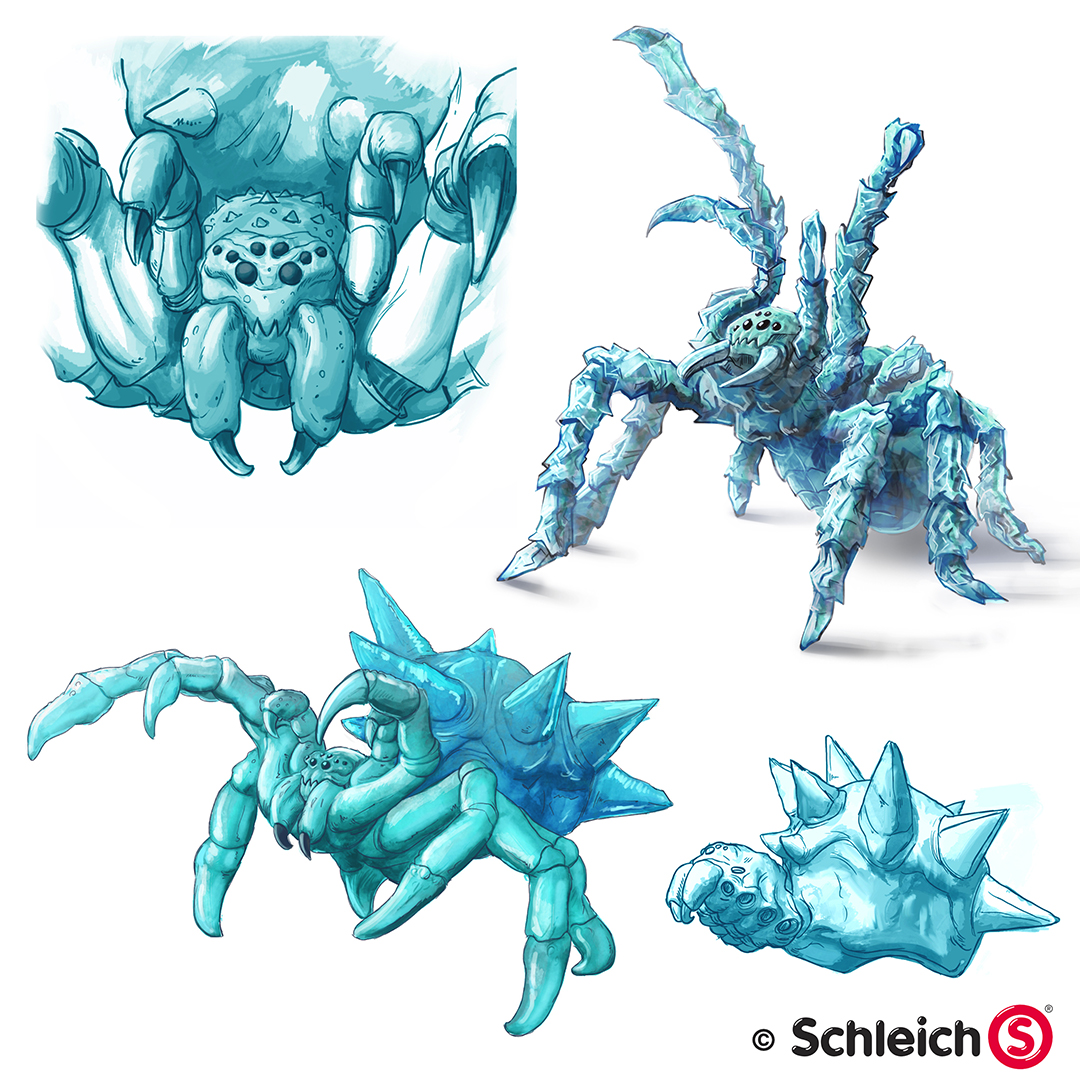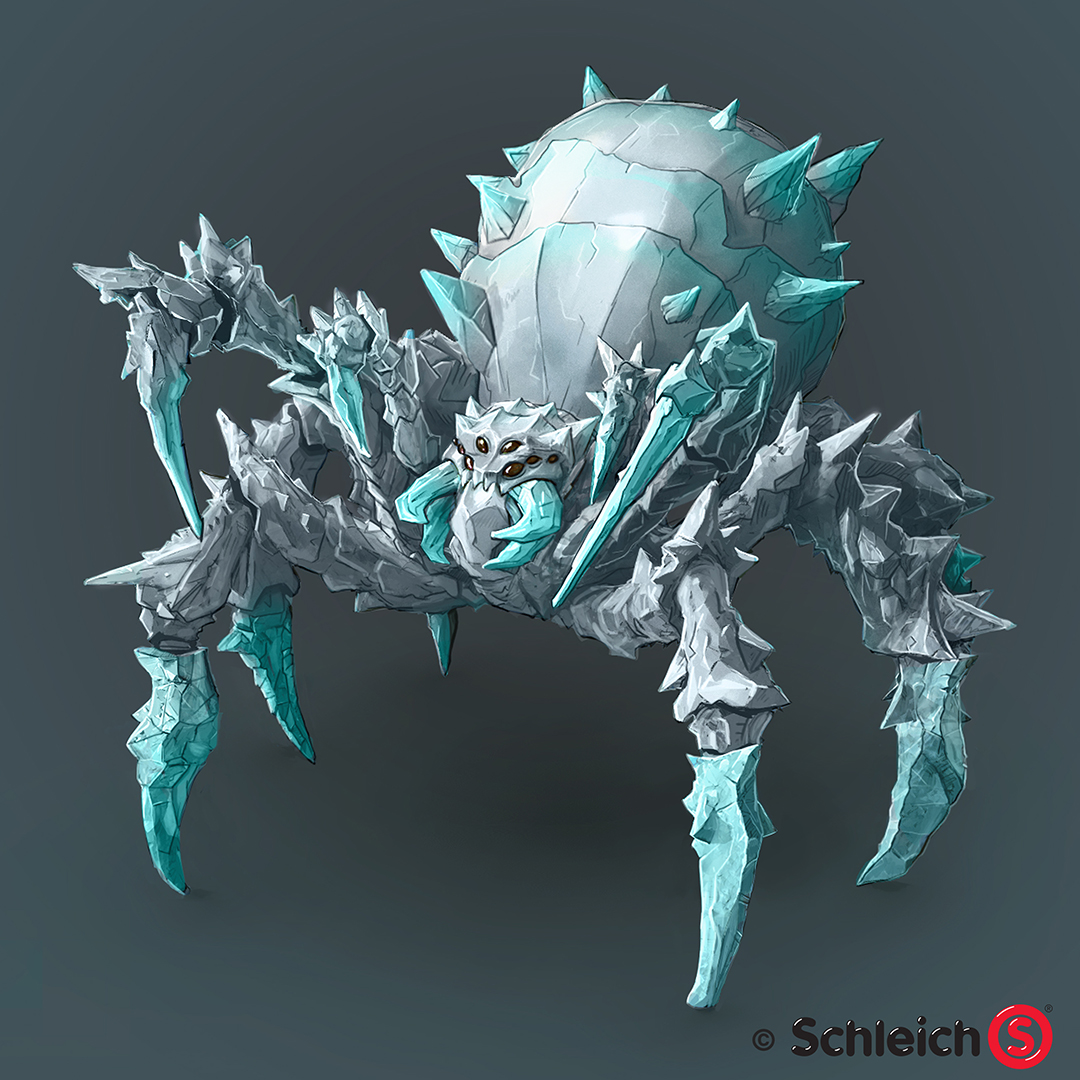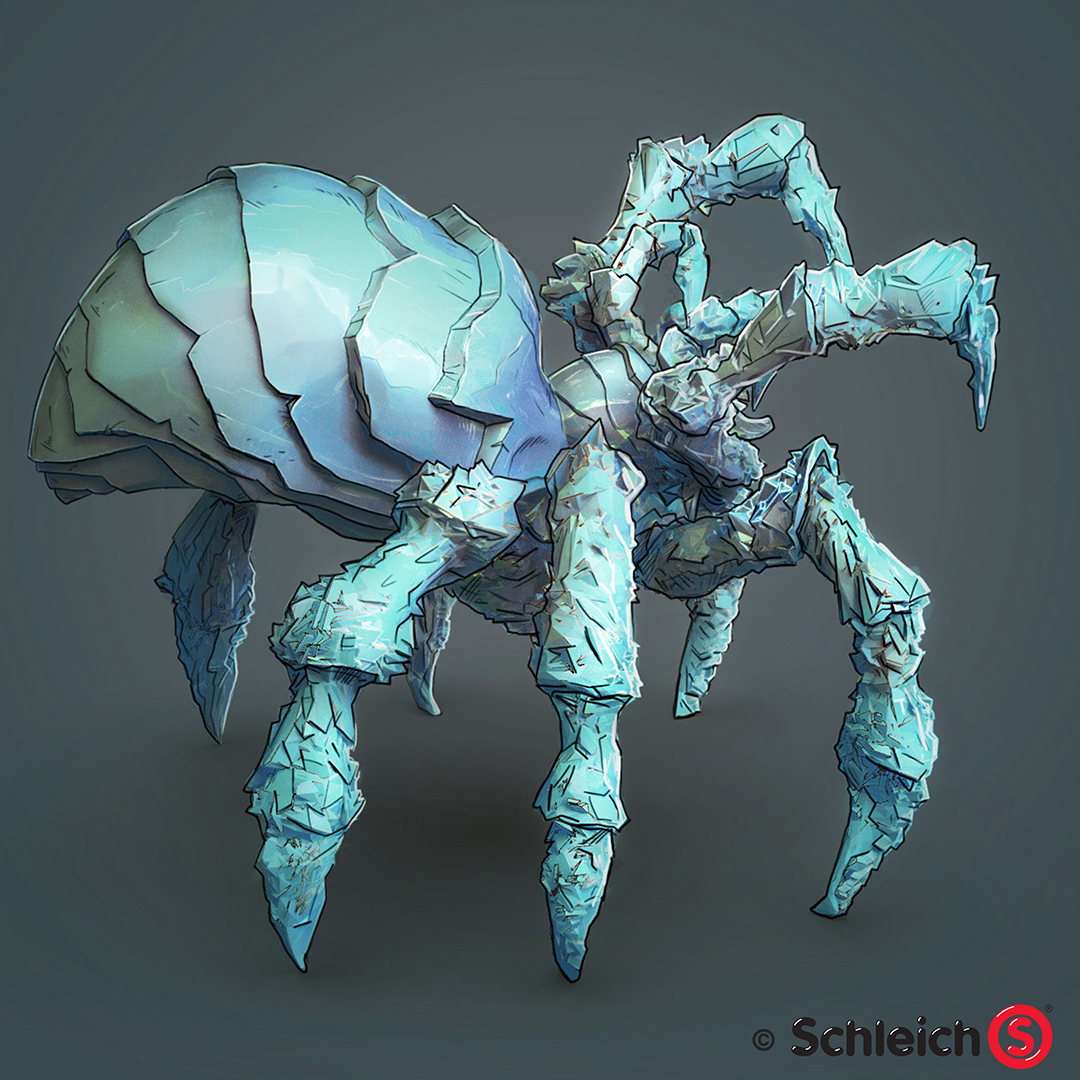 The Final Product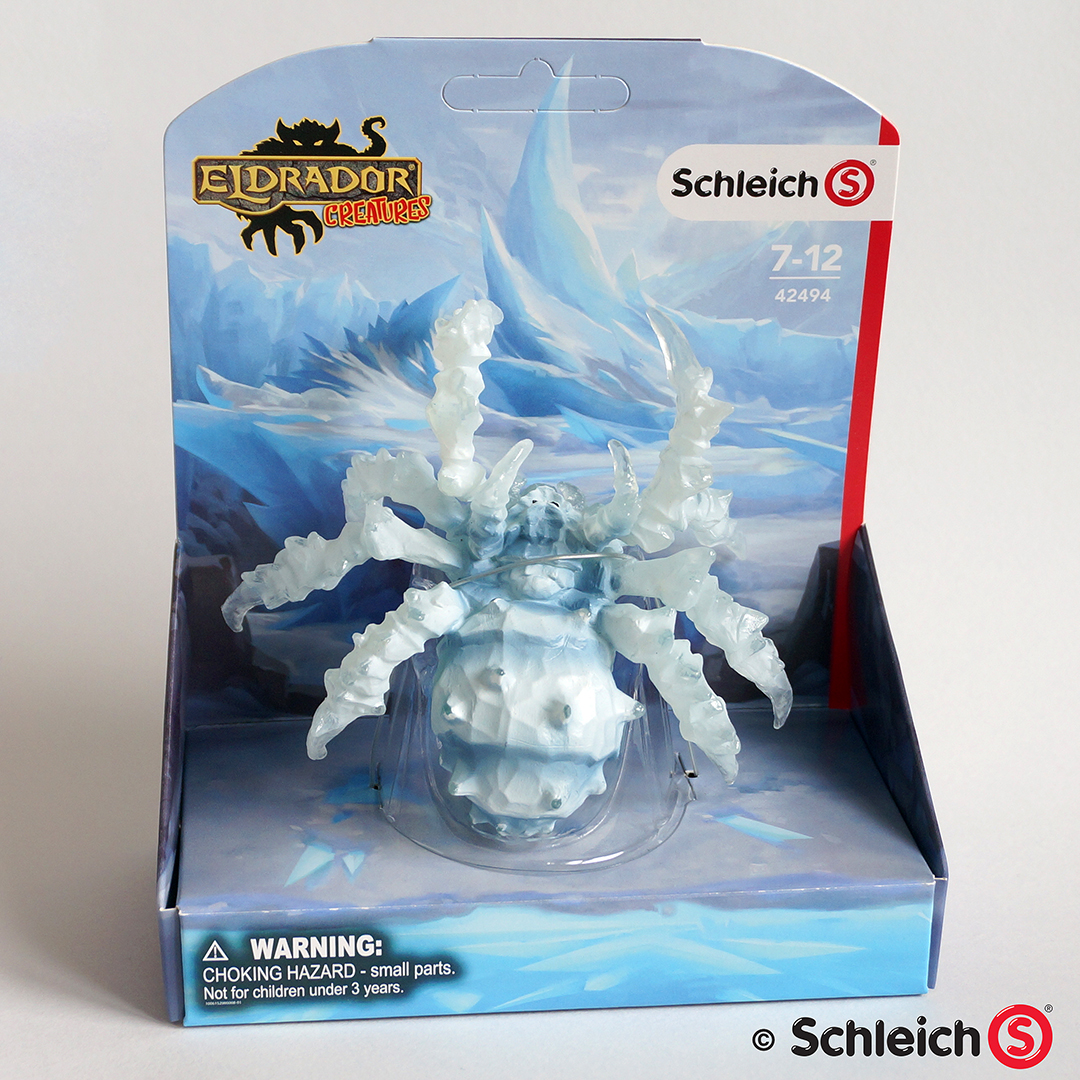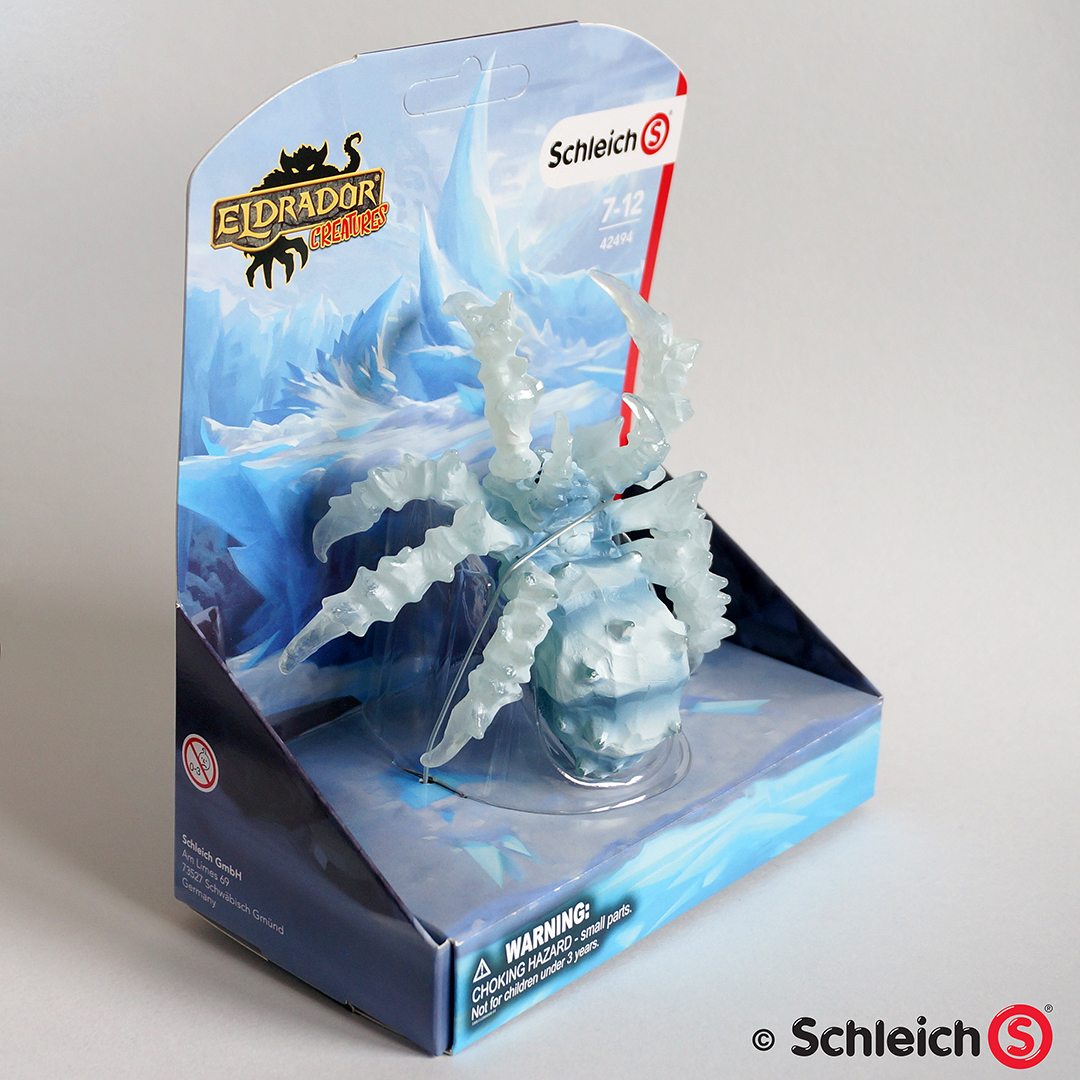 The Battle Crab
(Schleich 42495 Kampfkrabbe)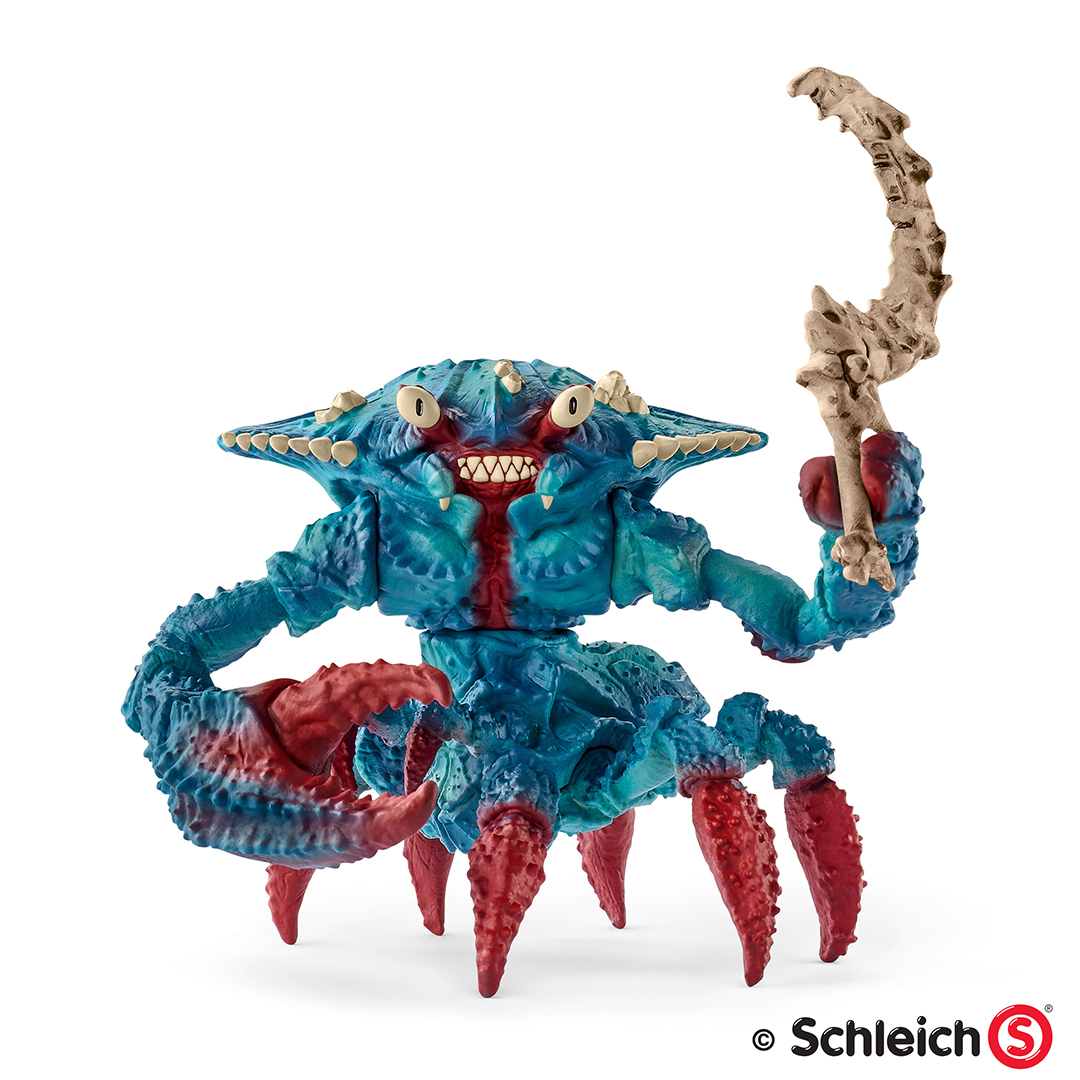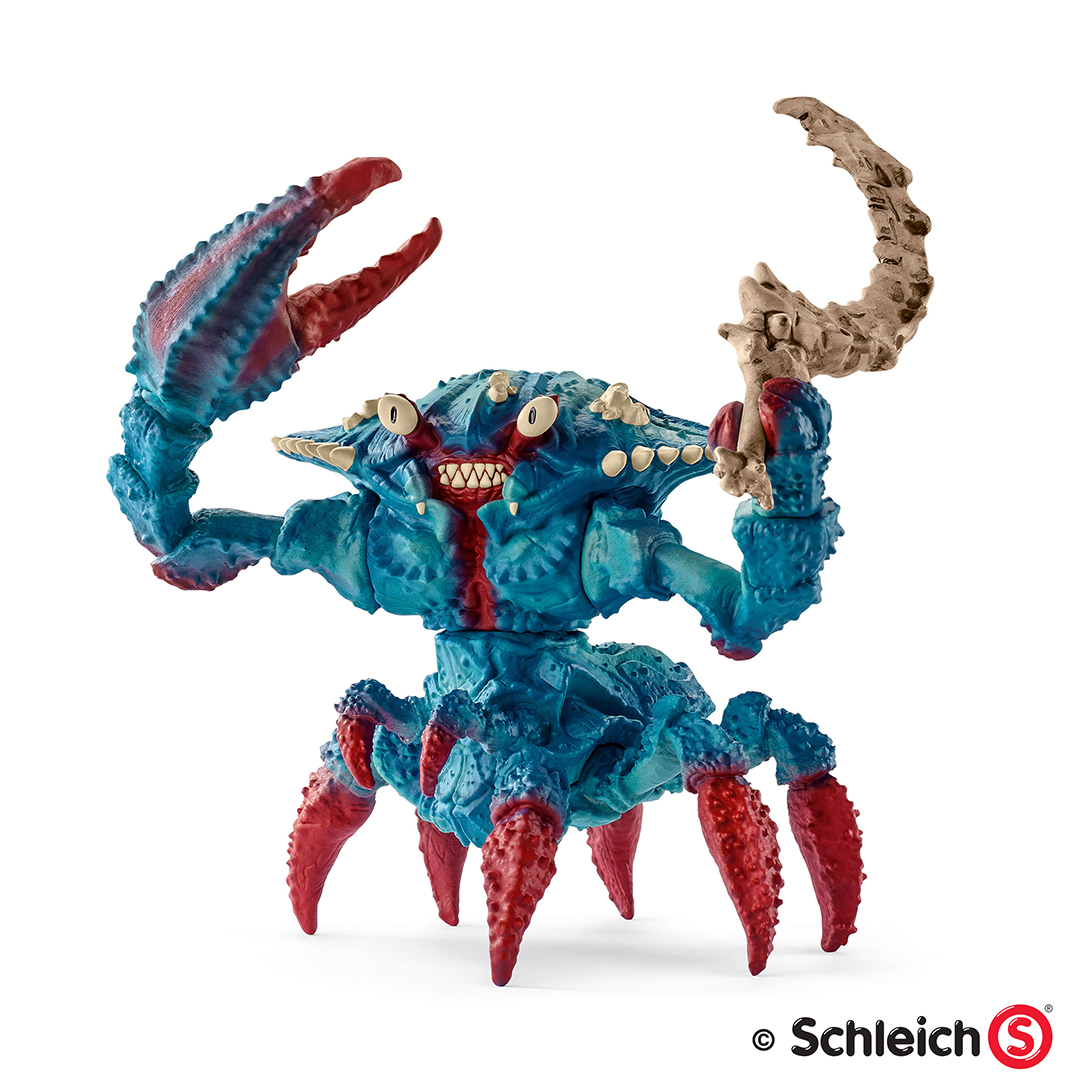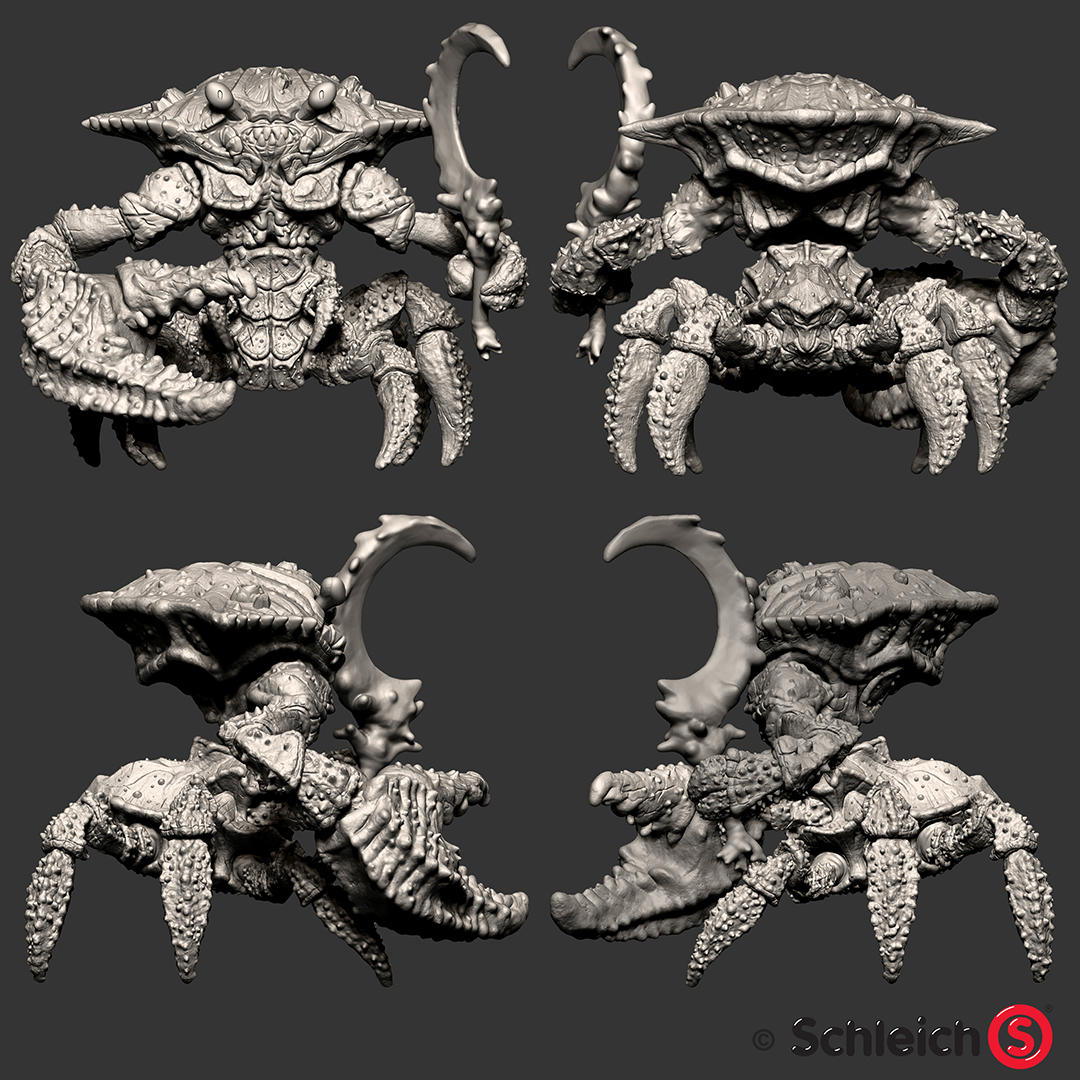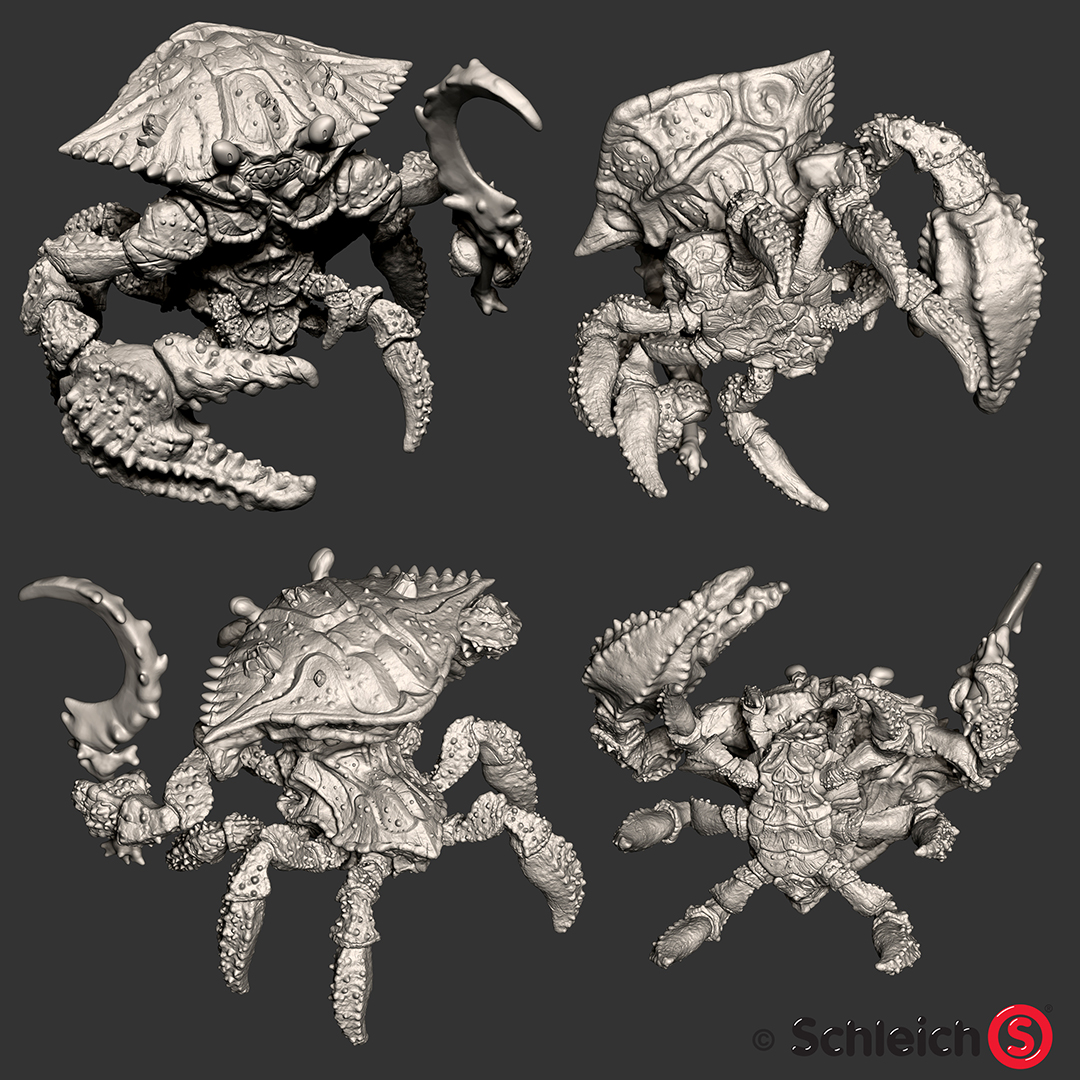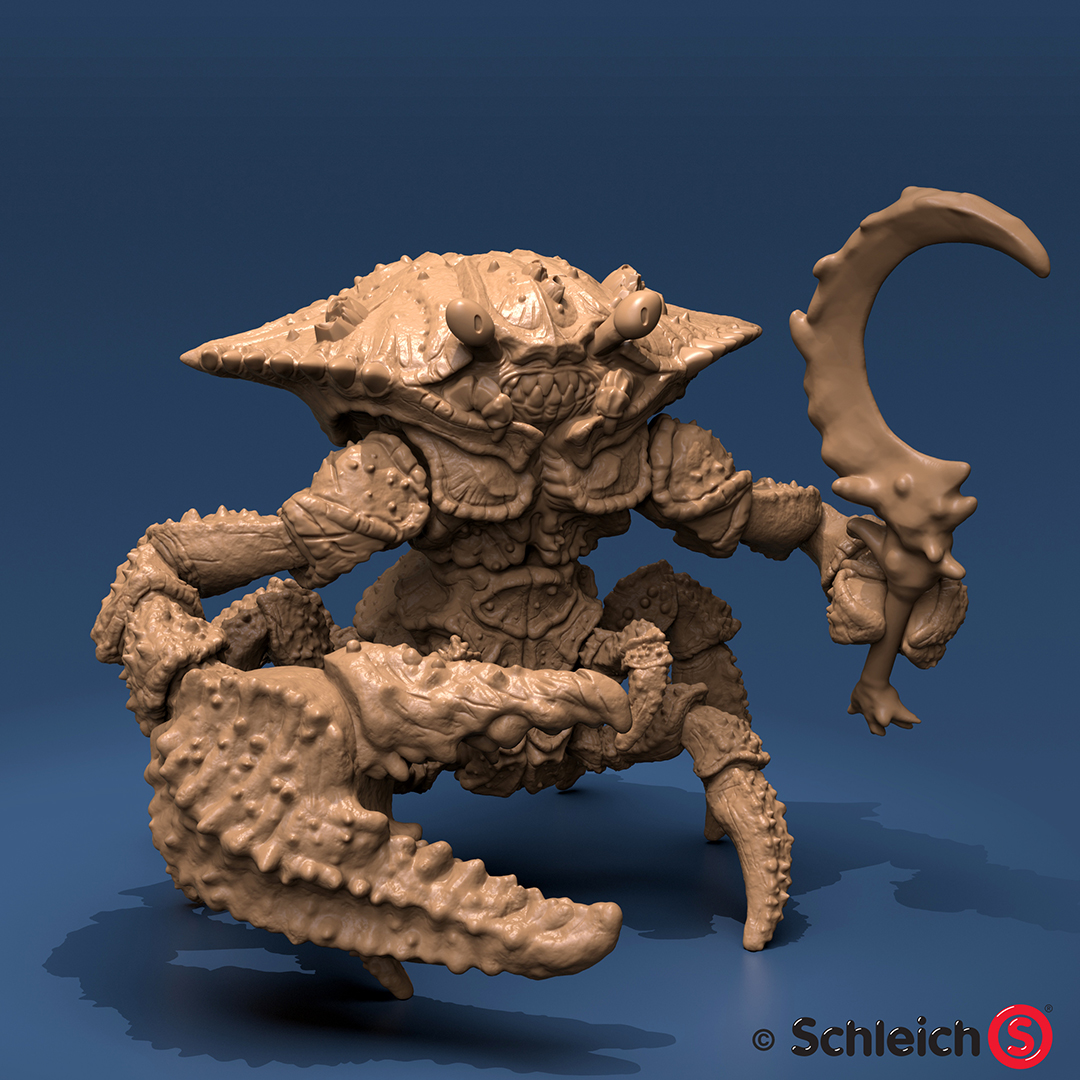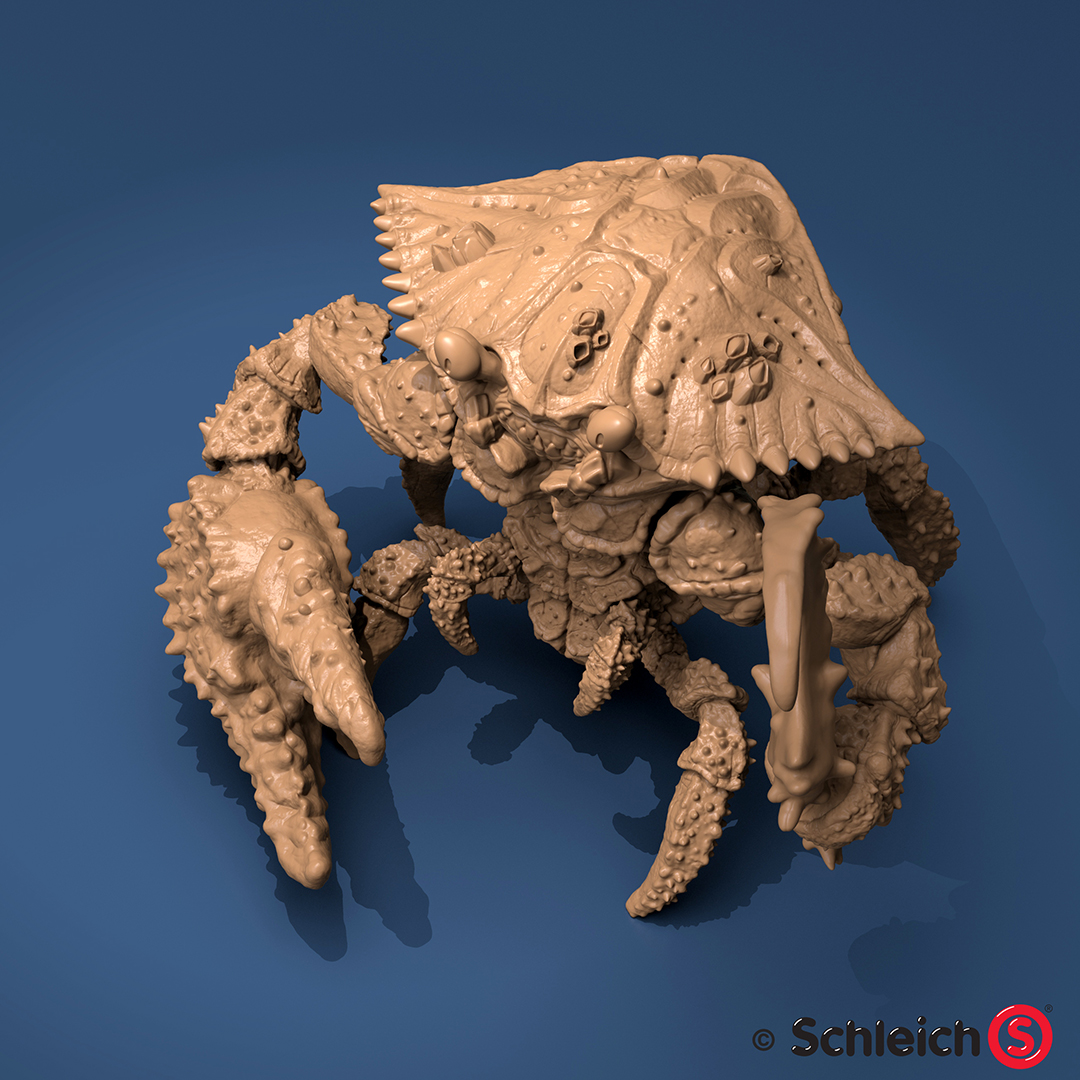 Concept Art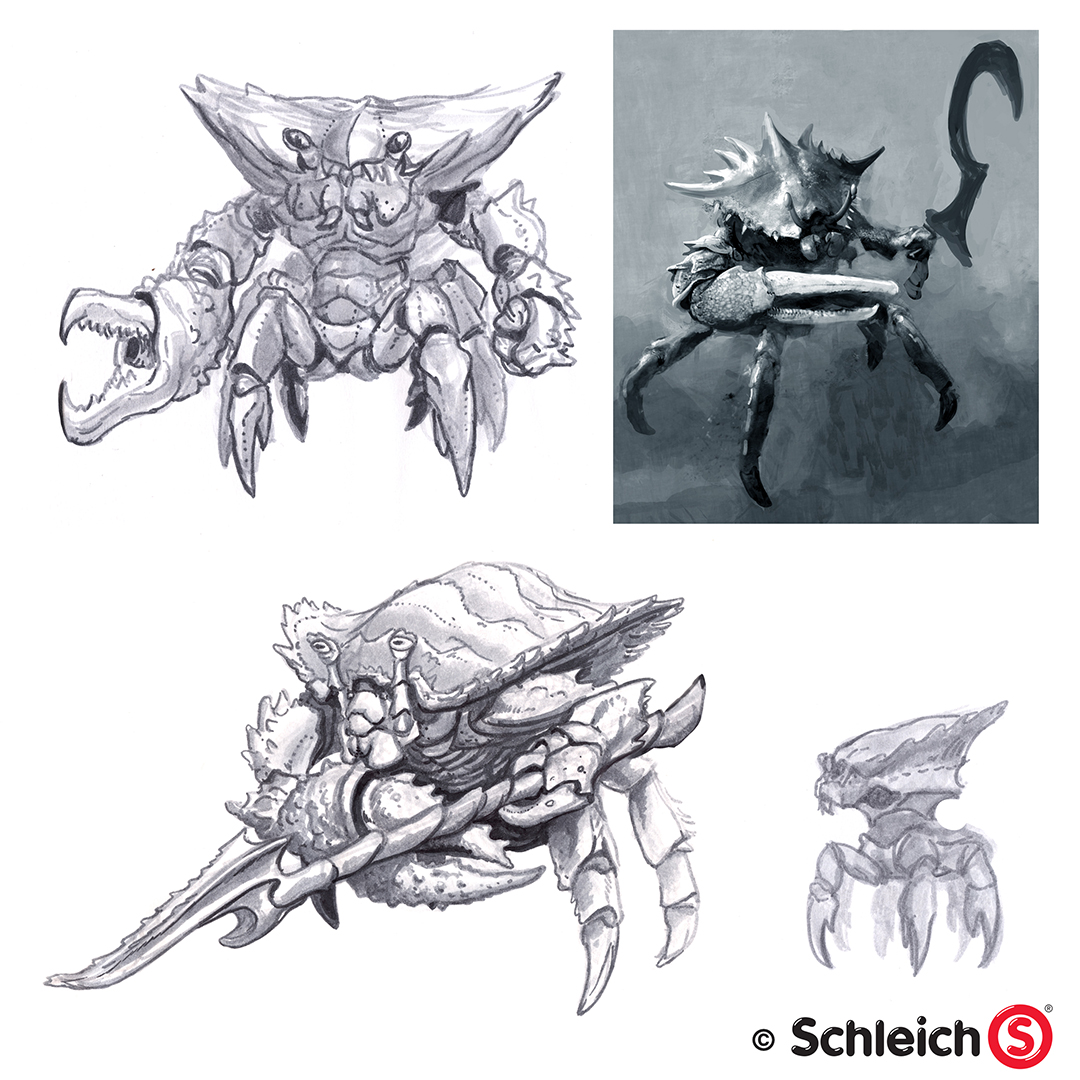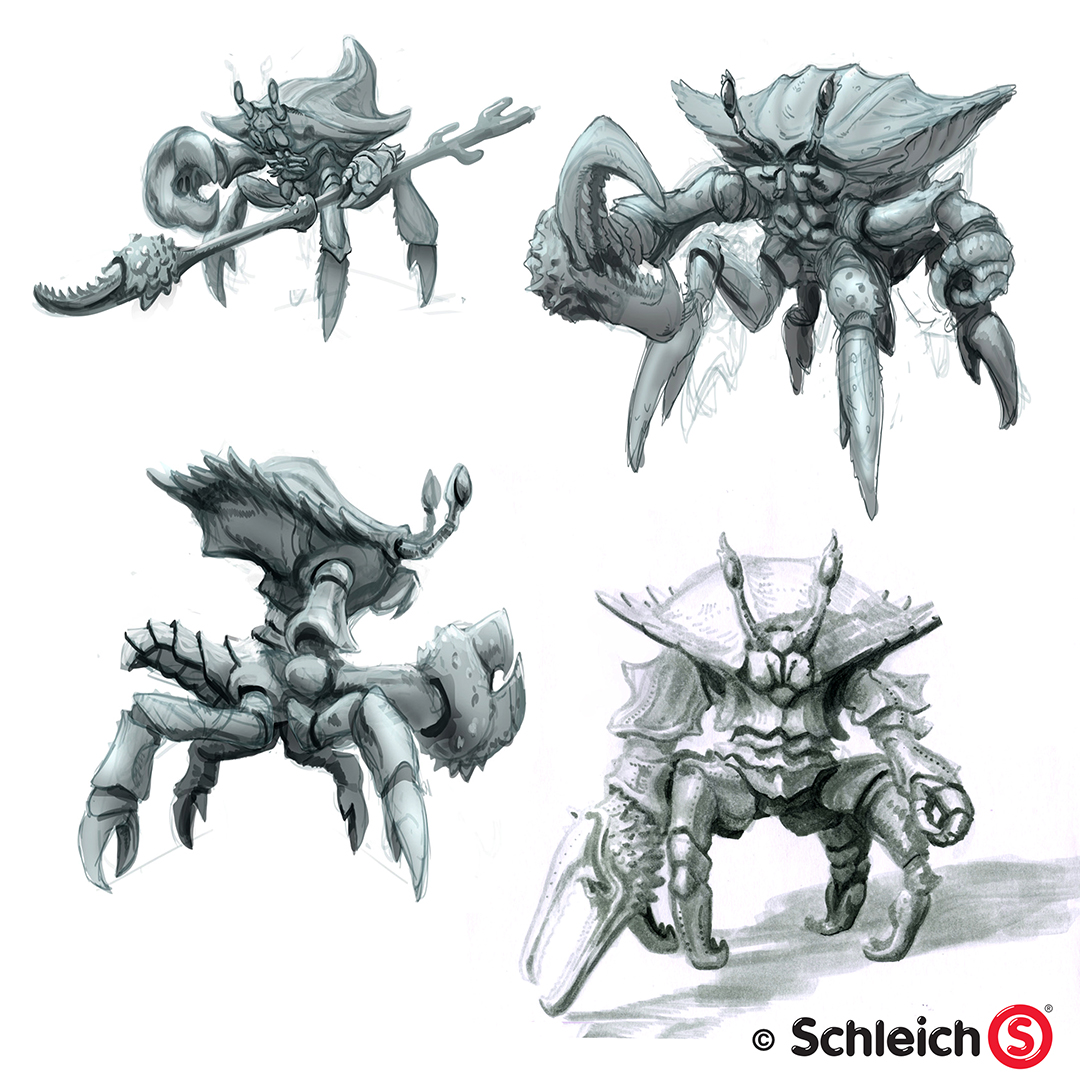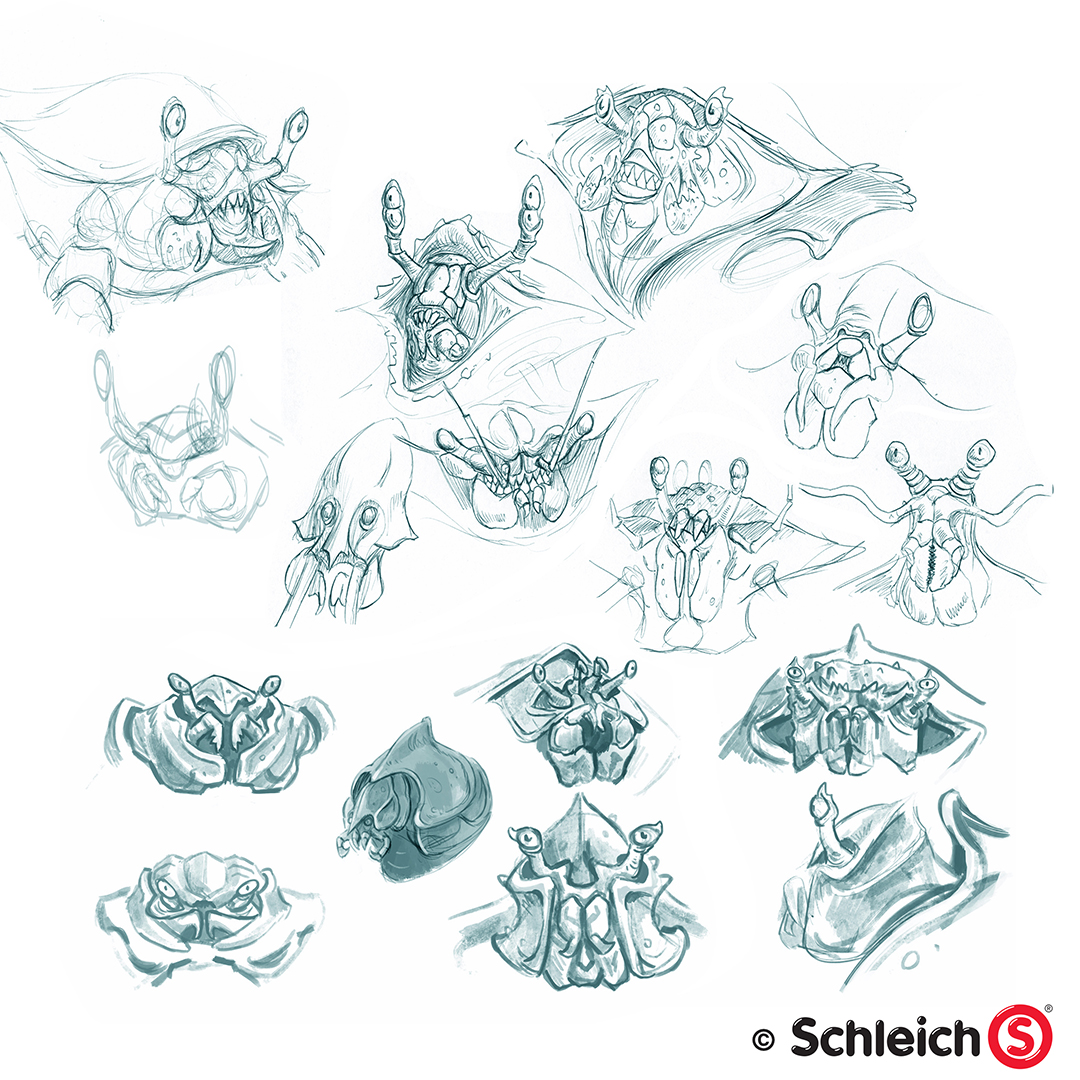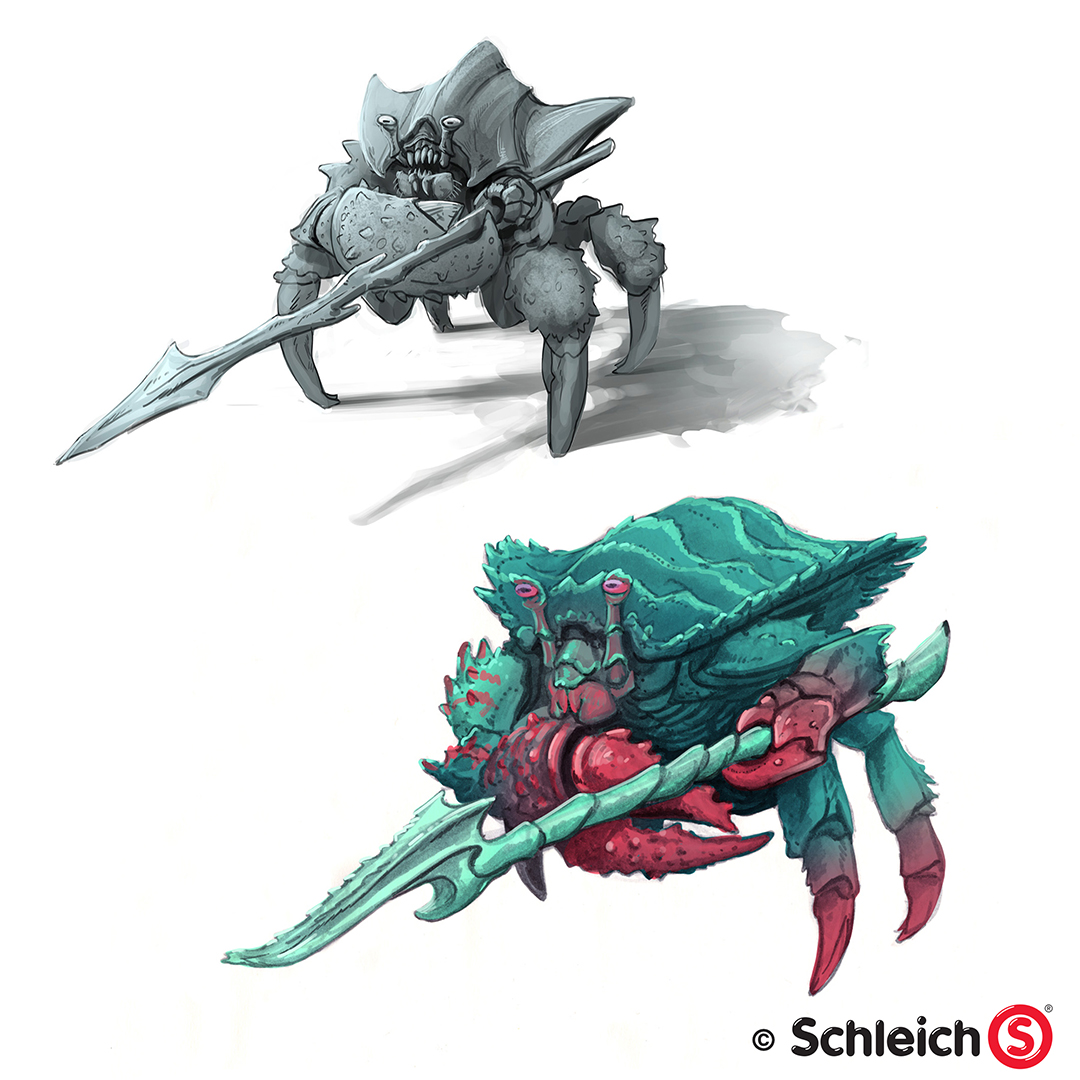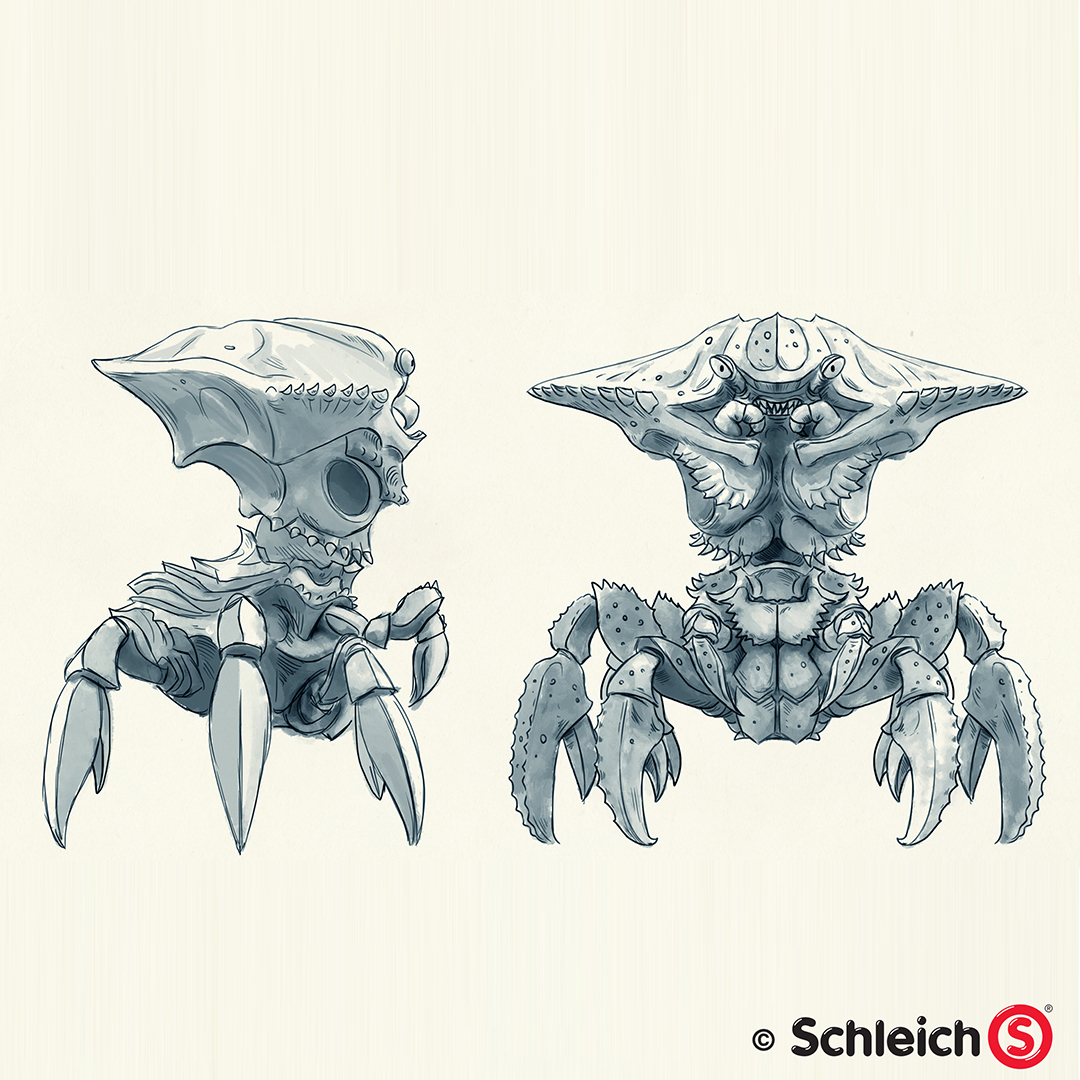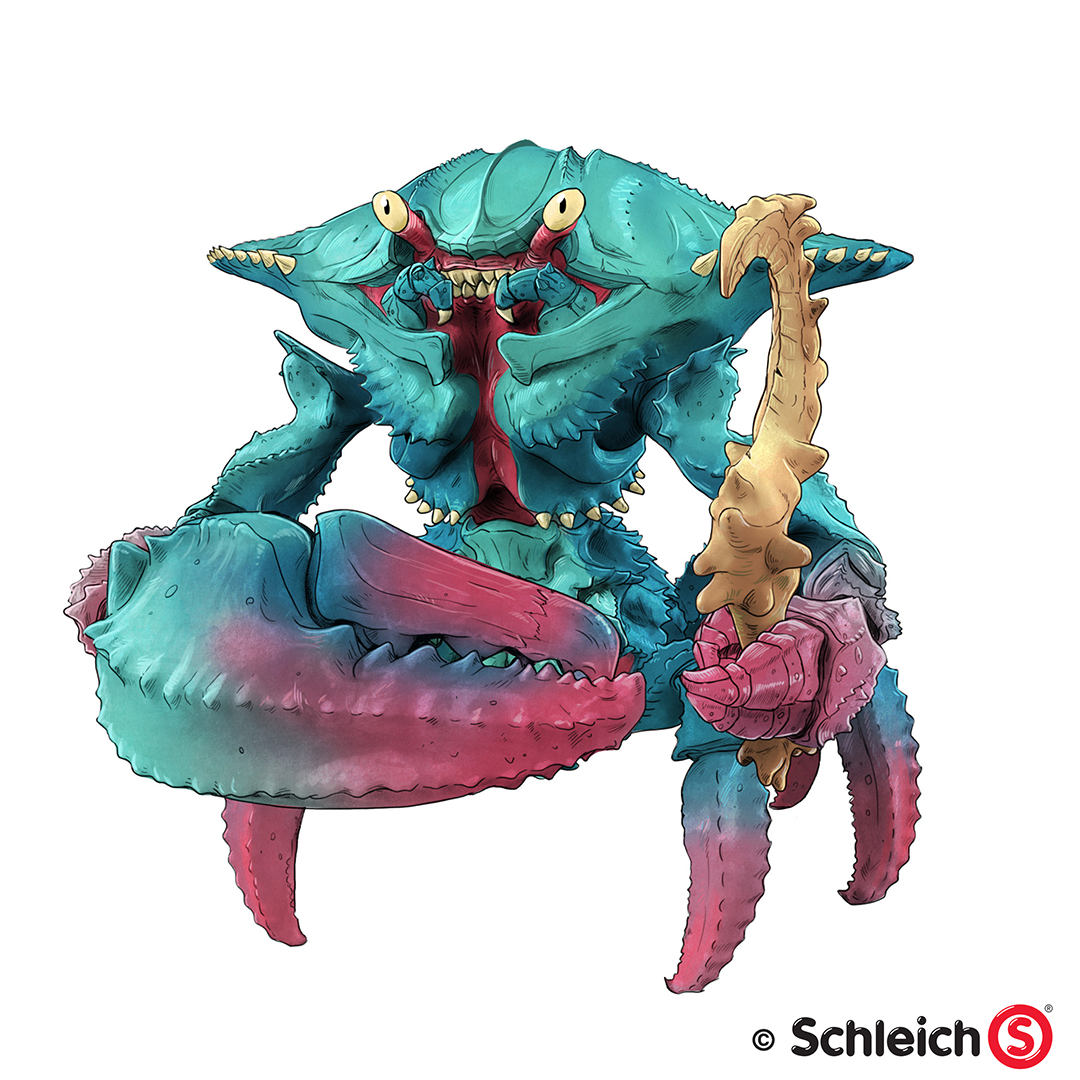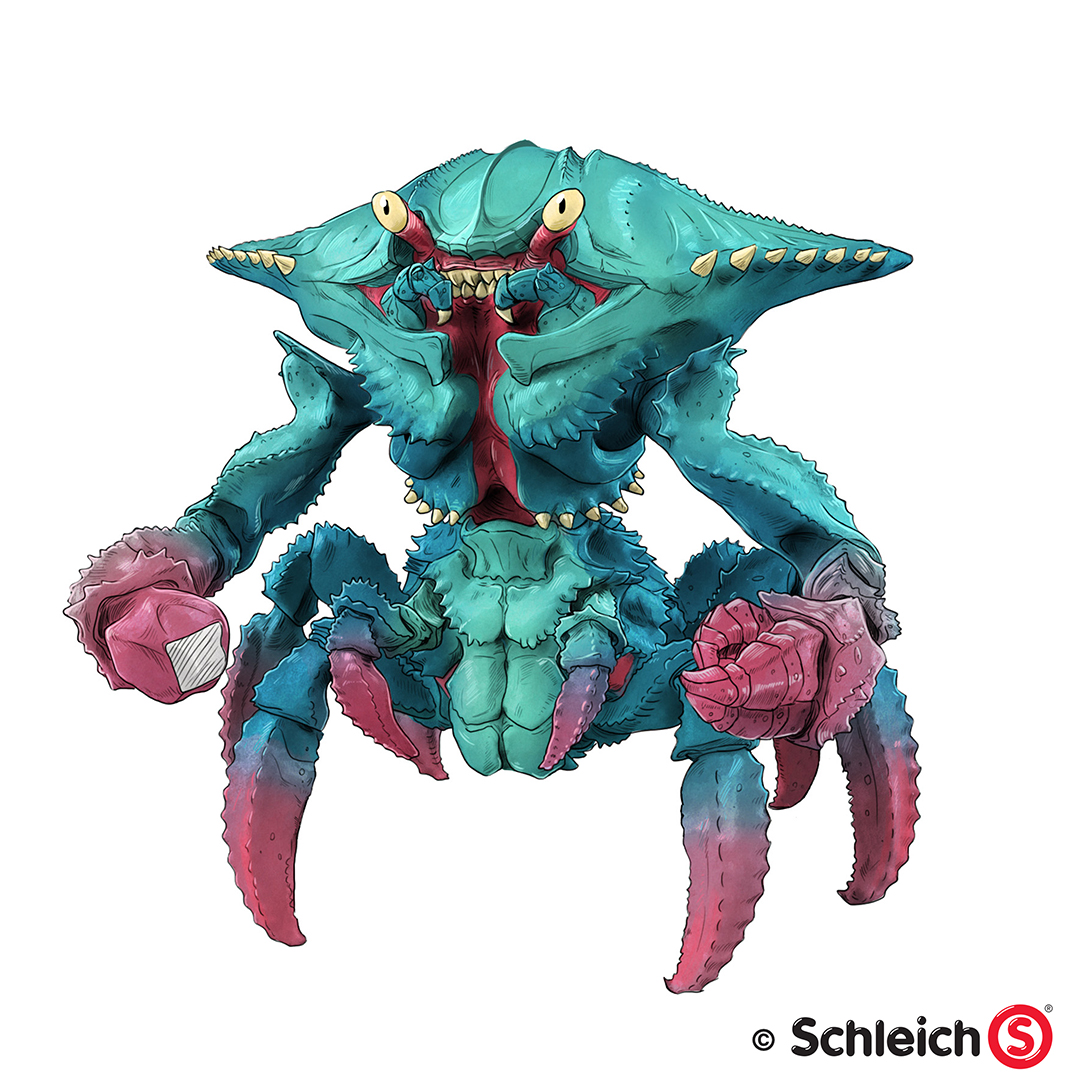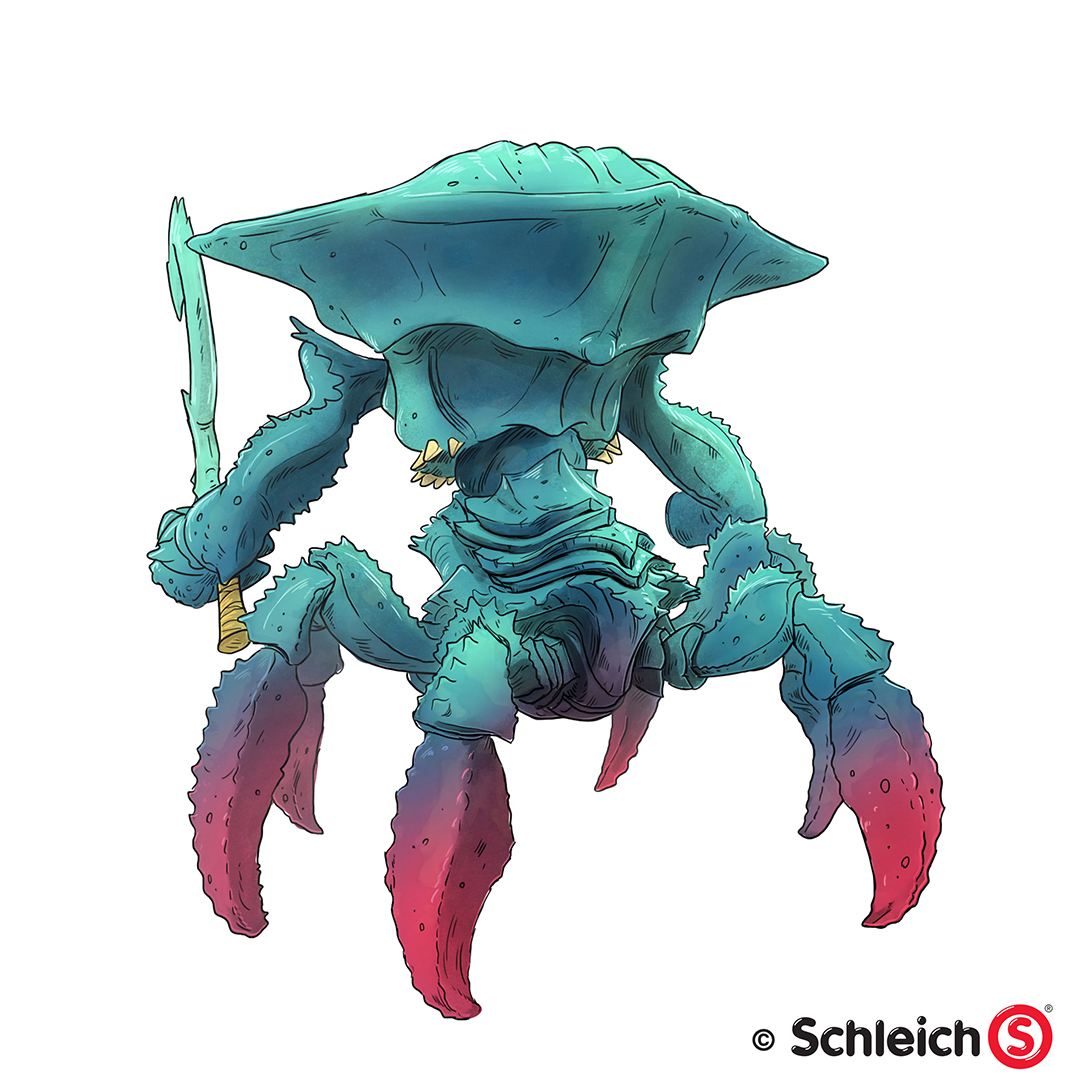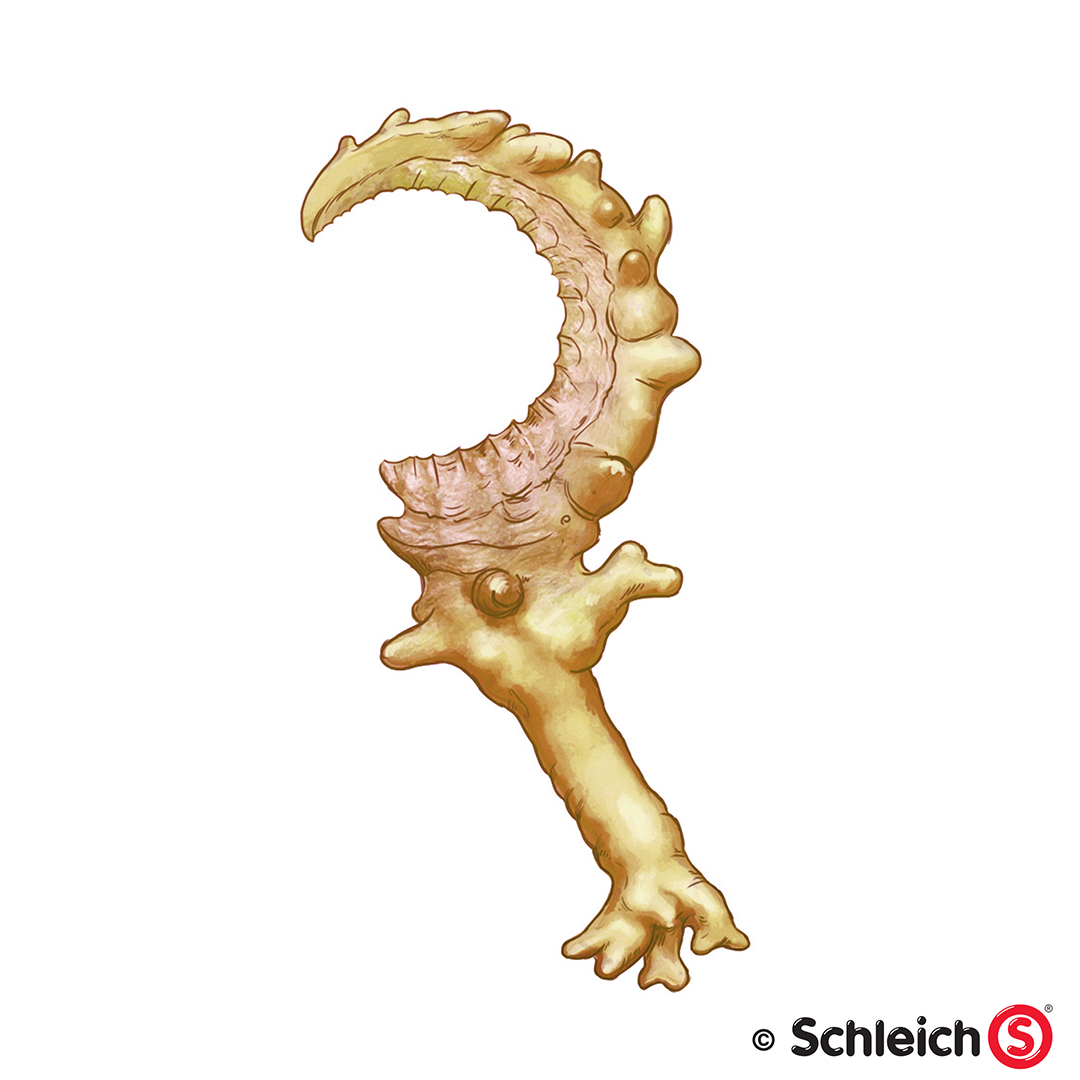 The Final Product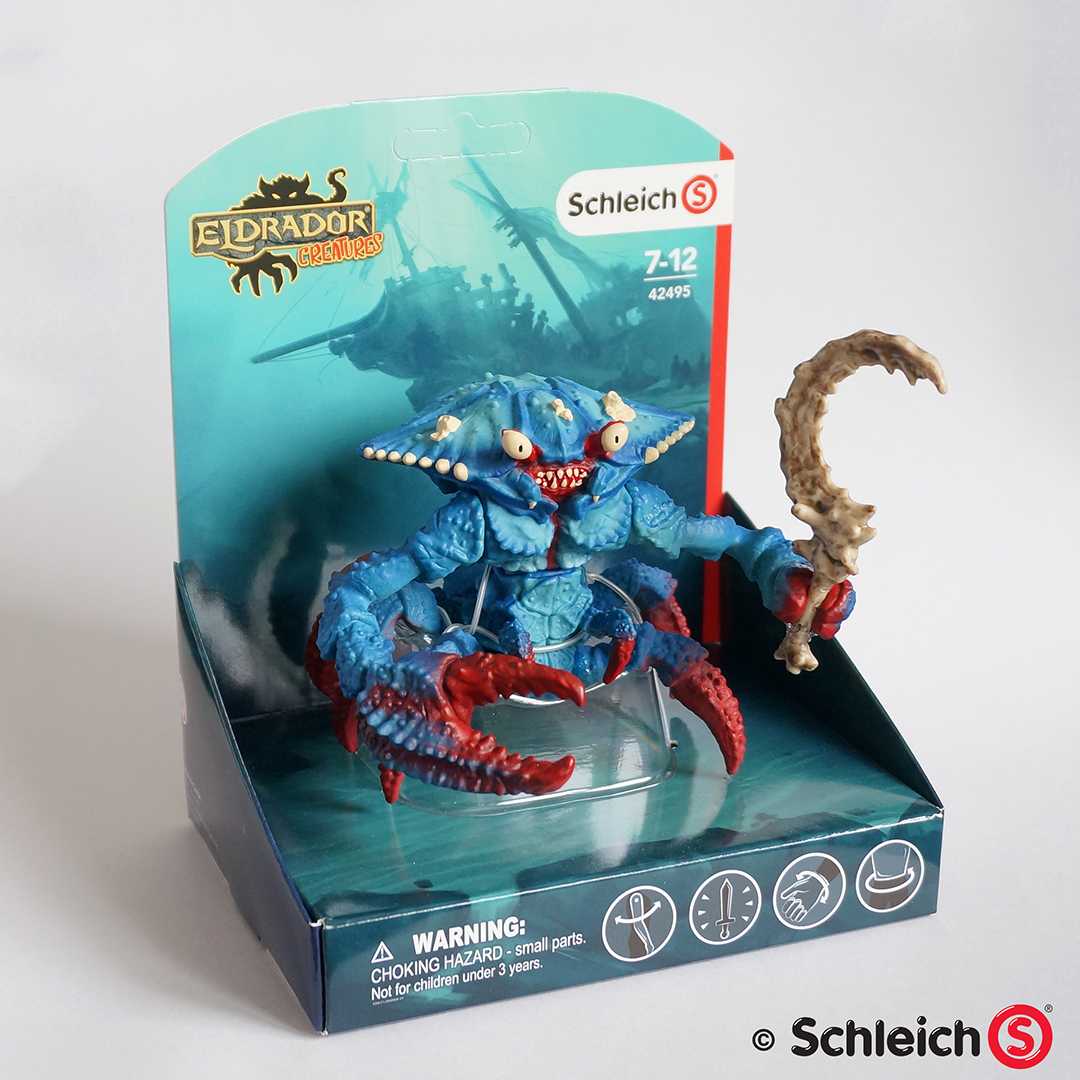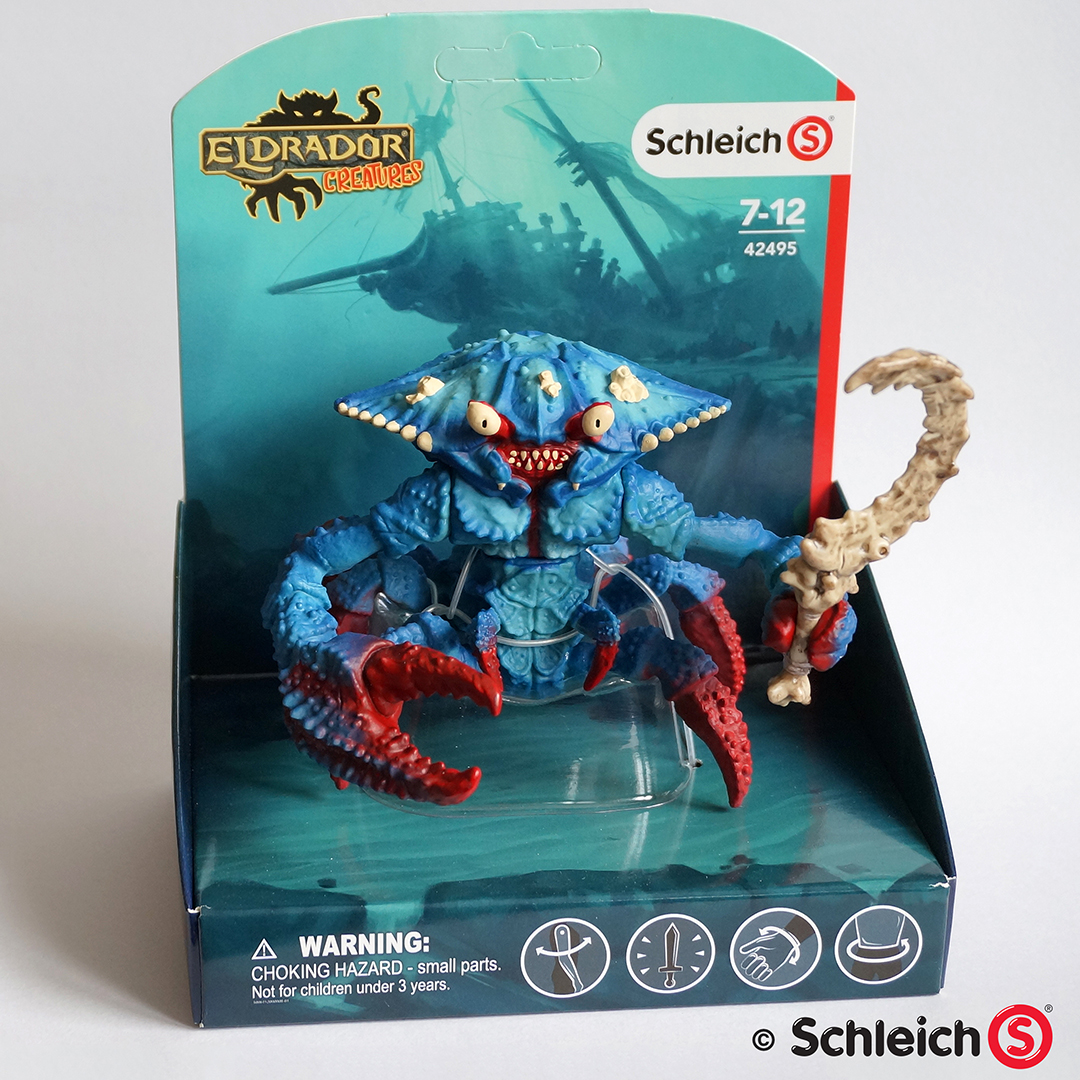 The Cave Bear
(Schleich 42454 Höhlenbär)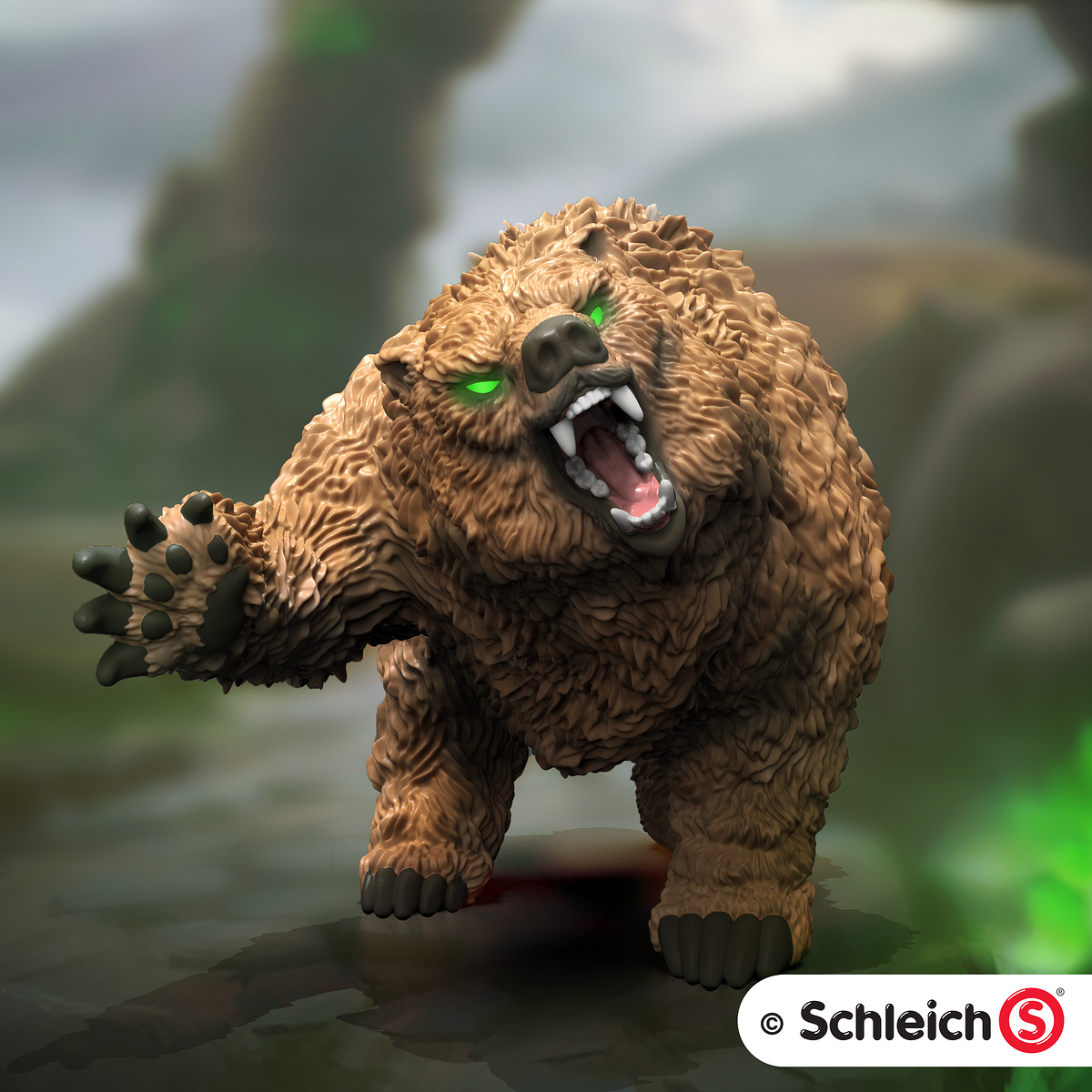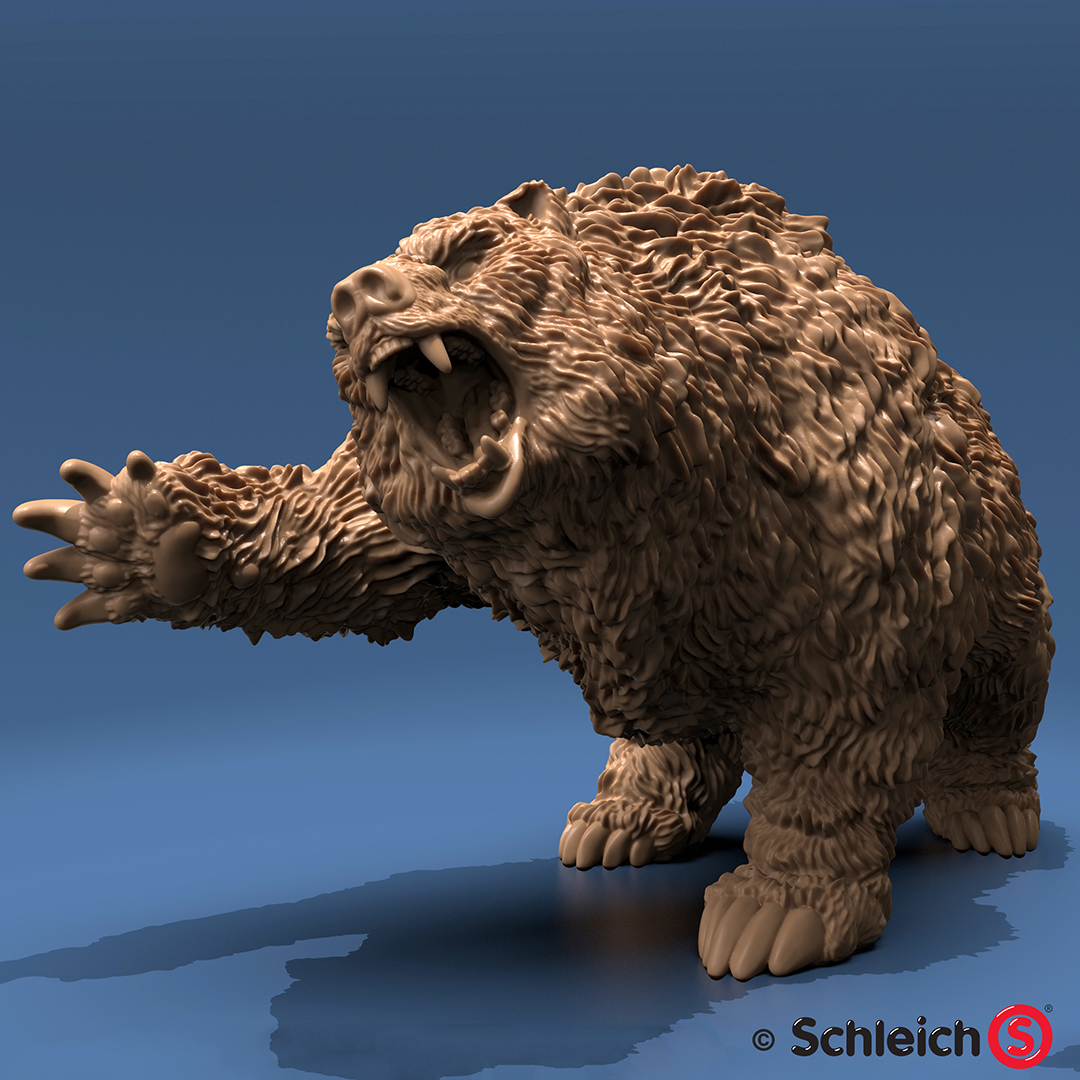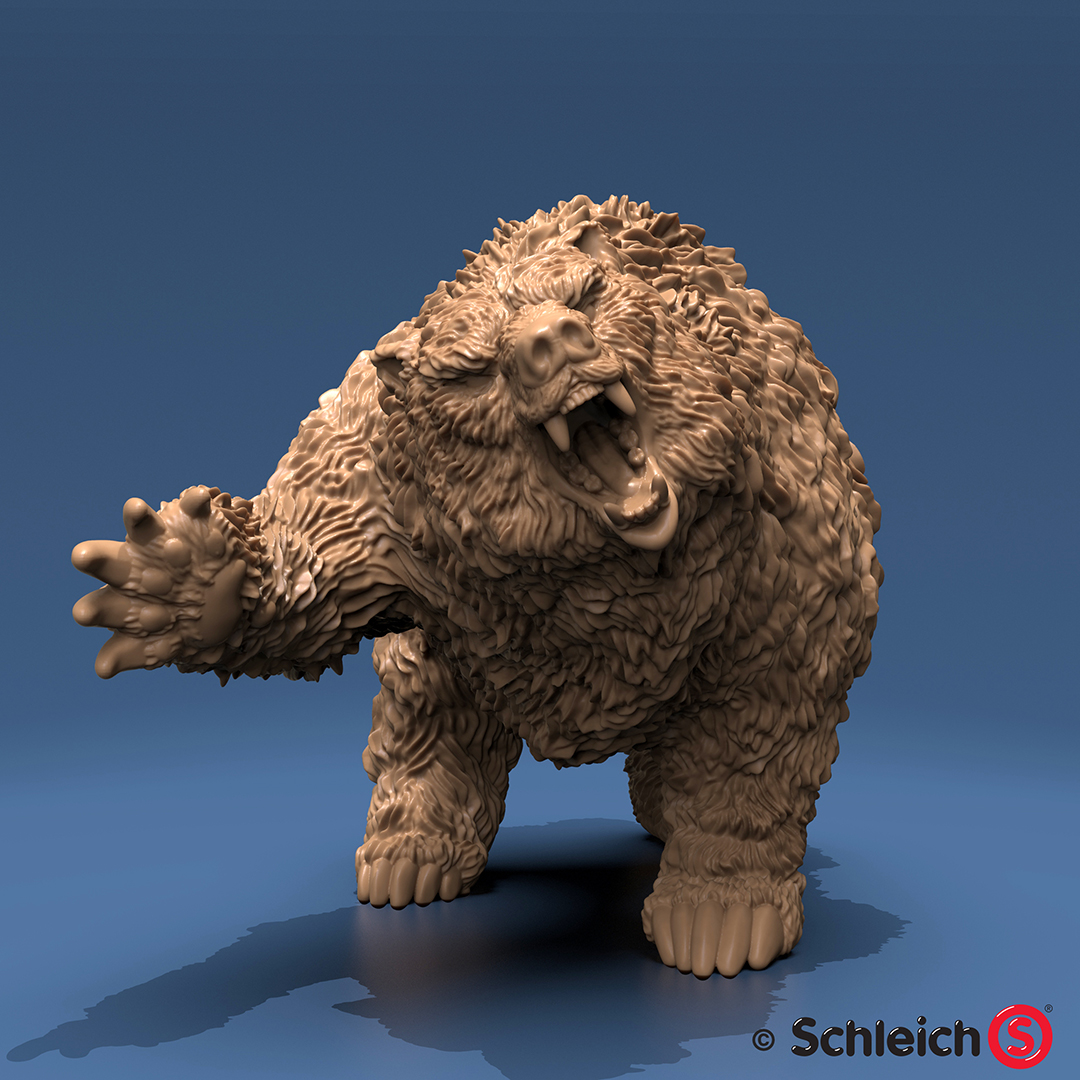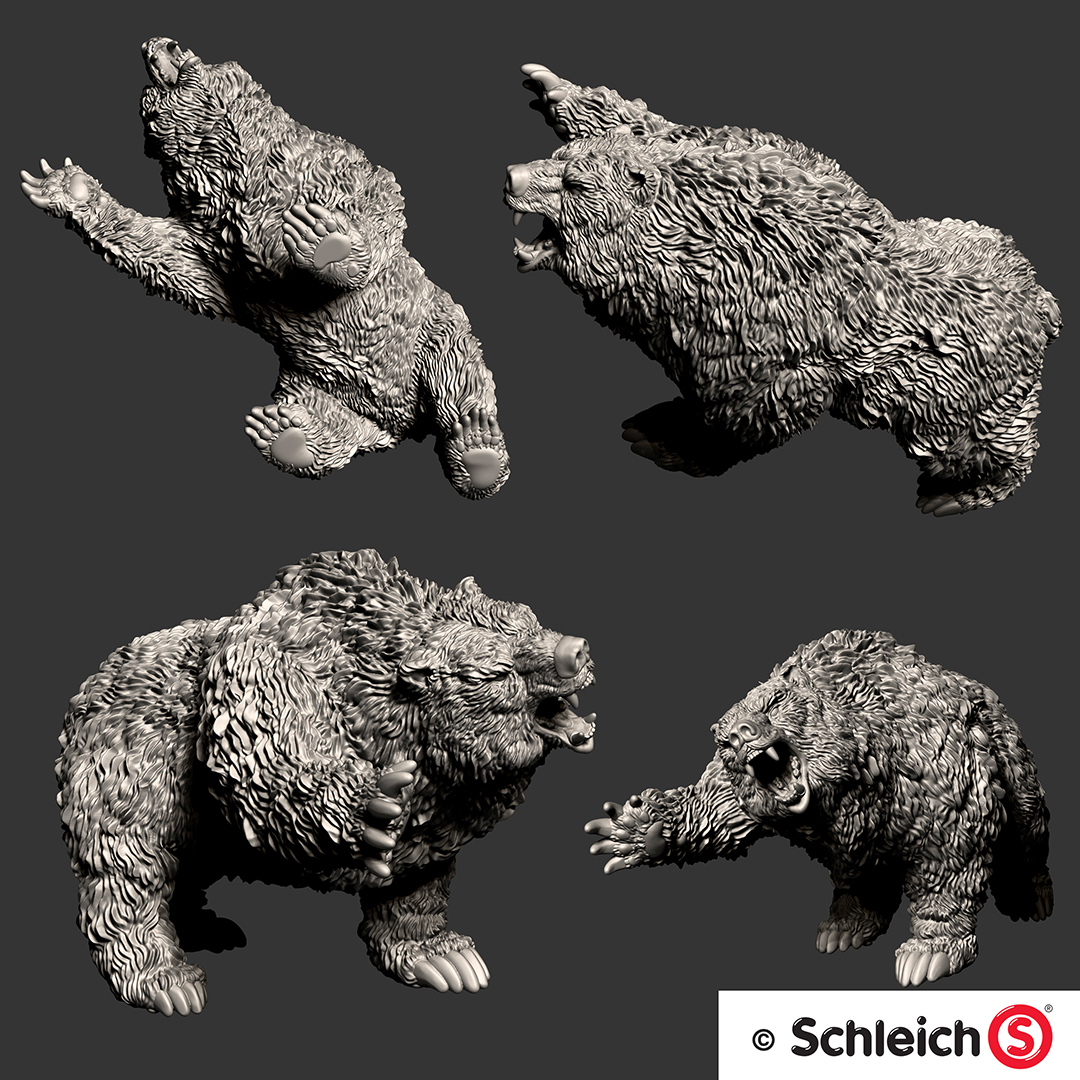 Concept Art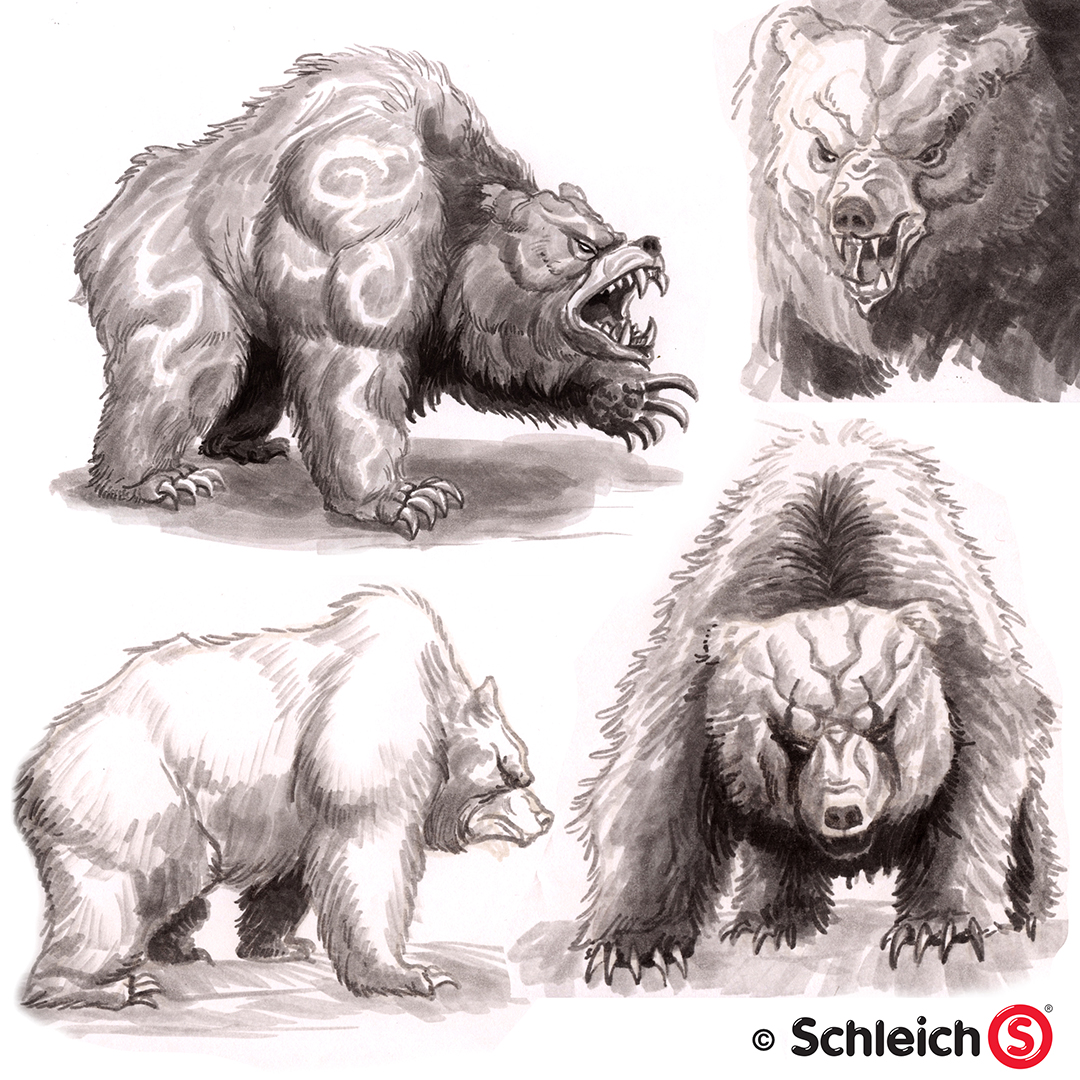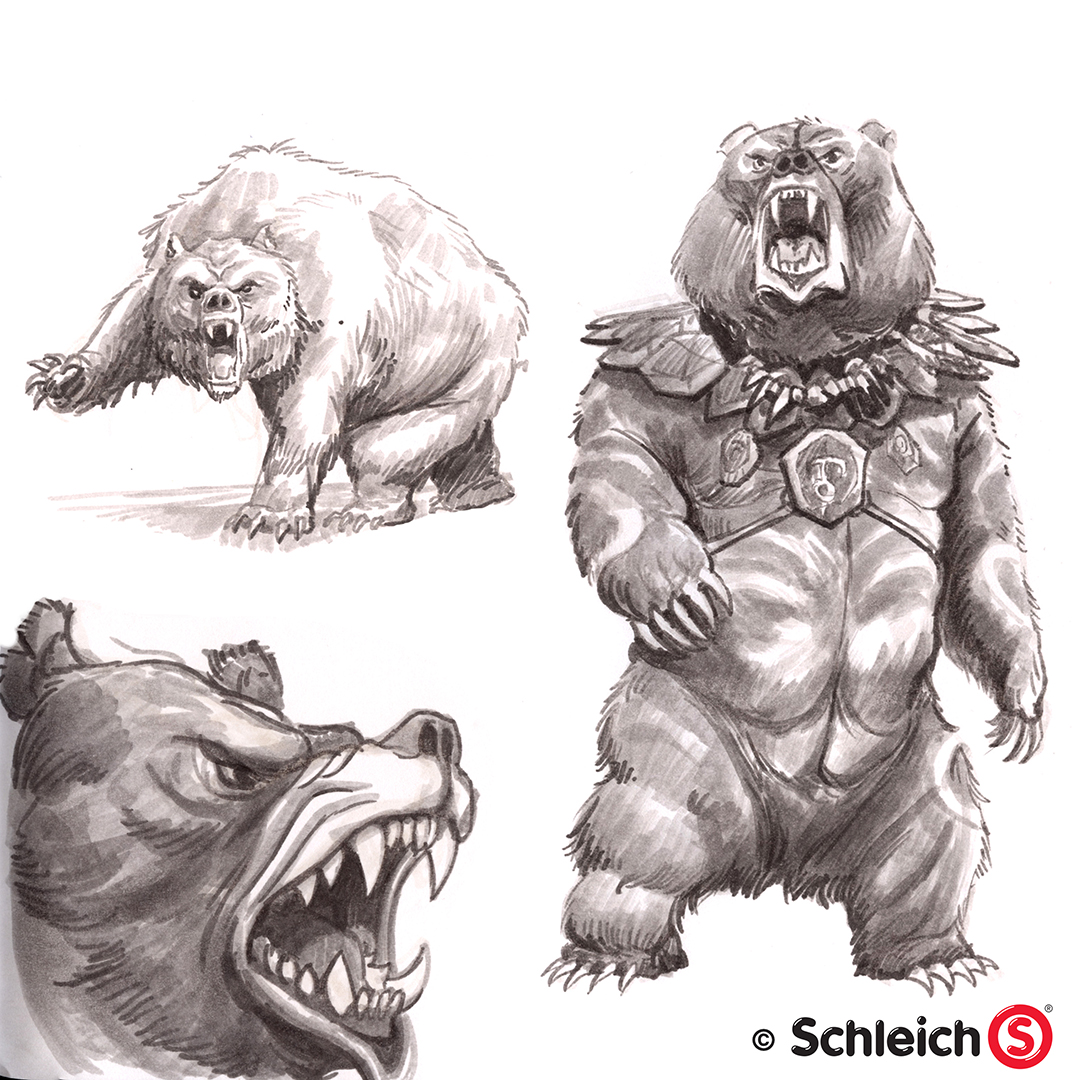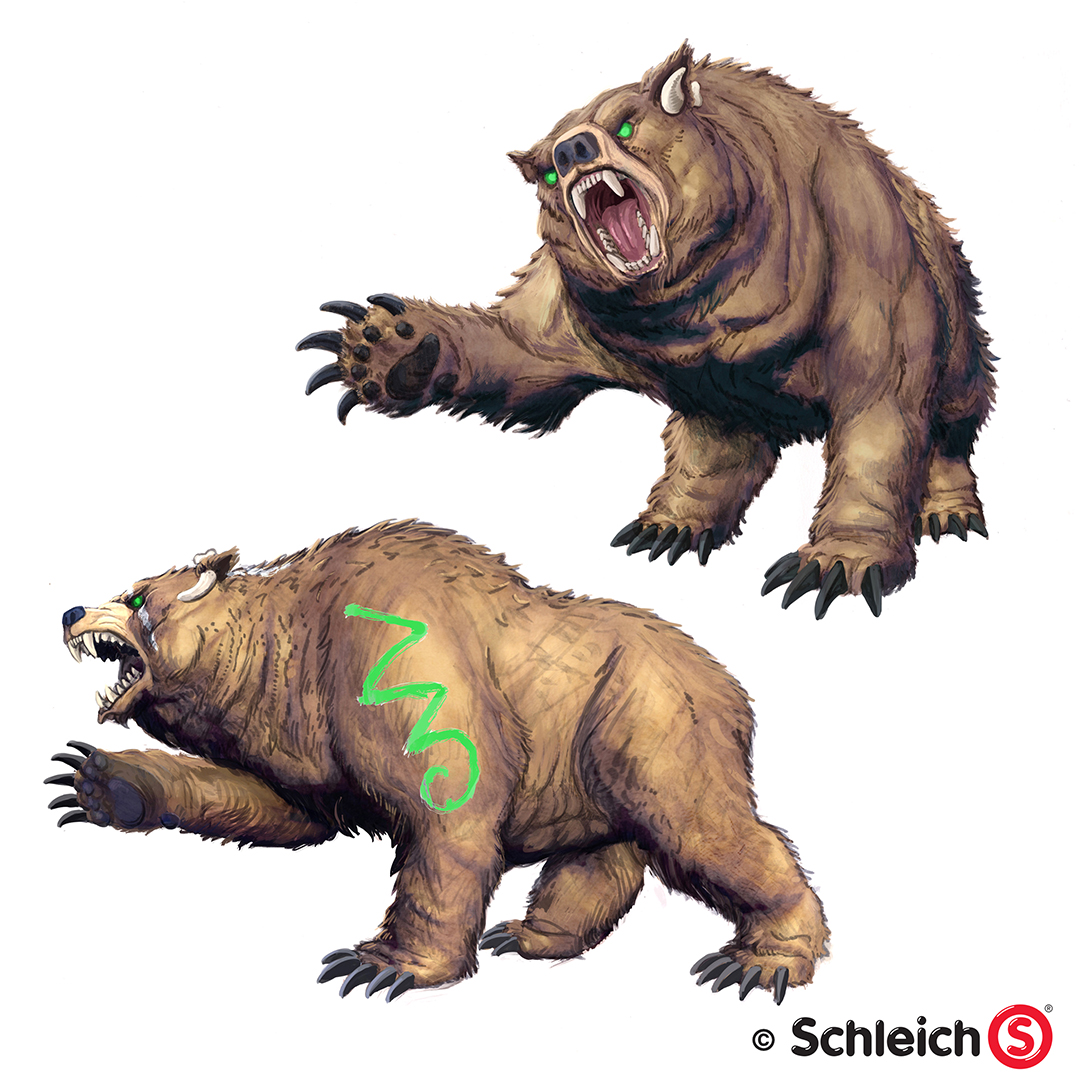 The Final Product
The stone collar was later added inhouse by another artist.