Hello,
I would like to show some of the "Scary Toons" I made in the last few months.
Worktime for a toon is between two days and a week. The workflow is mostly
Maya for the base mesh and ZBrush for anything else. Rendering is done in
ZBrush with multi-pass, composed and color corrected in PS. Render size is
6000pixel (3000pixel with AAhalf). Hope you like it, C&C are welcome.
Cheers
Ralf Stumpf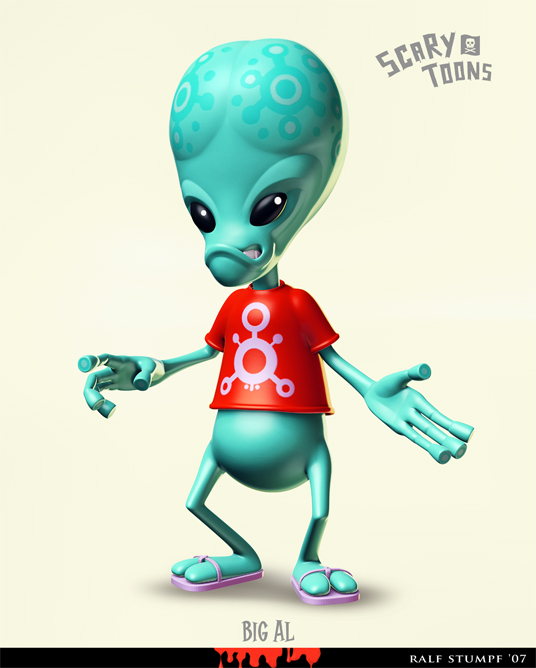 My Online Portfolio http://wildwire.cgsociety.org/gallery/
Attachments