i like it a lot is theree ome texturing to come?
oh!!! I love that finished! Really nice pumpkoktopus or whatever…Really interesting concept.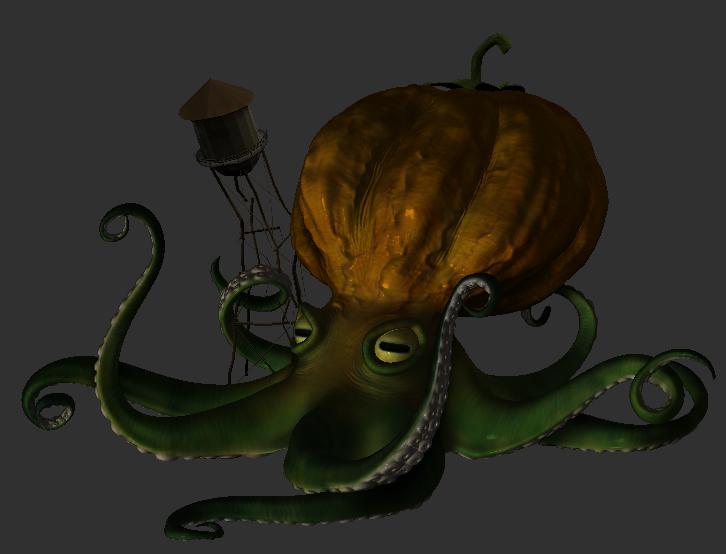 there is a color version, but I am afraid I will not have the time to complete the whole piece…
so bronze it is for now.
i also prefer the bronze render. it will be ahrd to win without texture bu still it looks great
Cool reminator! I love your Huge Creature!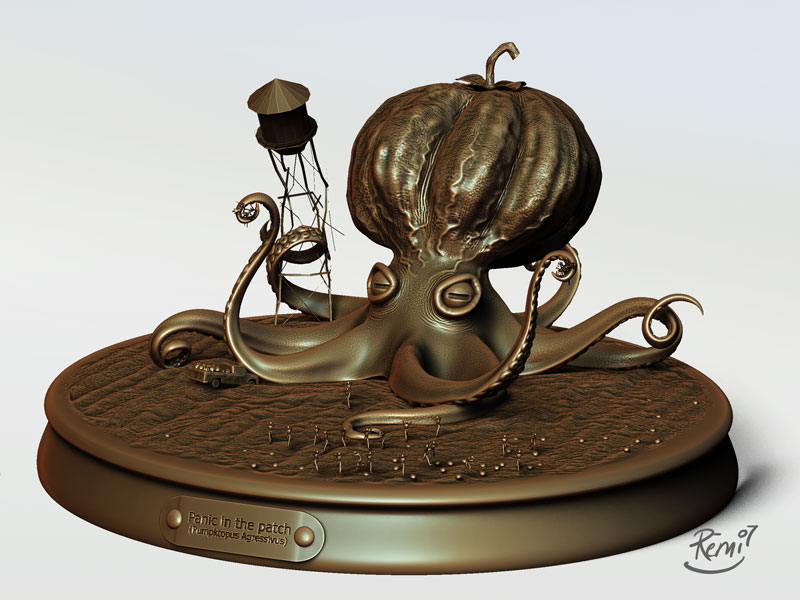 Done! Thanks for the comments!
Well, that was my first zbrushing and I've learn a LOT. I have been standing on that fence for too long and 3.1 is perfect for me. Zbrush is a bit less scary now, I have started to tame the beast

I am tired and I need to move on to something else, I want to learn more

See you all soon!
R.
really cool image. love the idea of it. very orginal
Congratulations! A good, solid image. Probably has more impact than a coloured version would have had, too.
R
This is an original concept and is done with clearly alot of talent. Shame you could not finish in colour, but I don't think it matters as this is still a wonderful entry. Well done! :D

Name plate is a nice touch. Great work Remi!