Hello,
This is my first time posting work on Zbrush Central, but I've been using this amazing forum as a technical resource for years. I am so thankful this place exists! I wanted to join the fun, at last, and share some stuff. Here's a quick personal project of mine to get us started.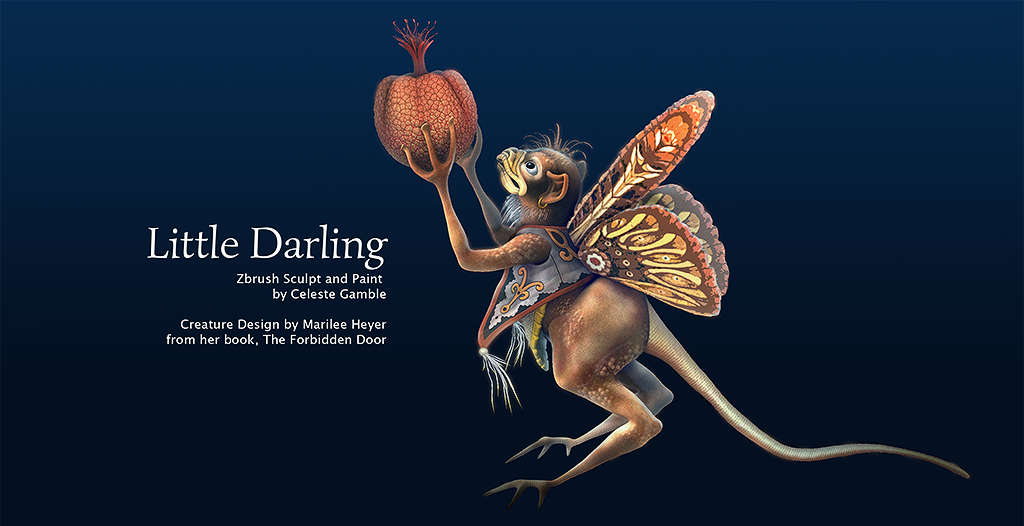 See on ArtStation: https://www.artstation.com/artwork/mYxN1
"Little Darling"
Zbrush Sculpt and Paint
(Personal Exercise - Fan Art)
Creature Design by Marilee Heyer (http://www.marileeheyer.com/about.php)
From her book, The Forbidden Door
Marilee Heyer's illustrated children's book, "The Forbidden Door", is filled with fabulously beautiful illustrations! You should hunt it down at your local library.
Here it is on Amazon!

Hope to add more in the future…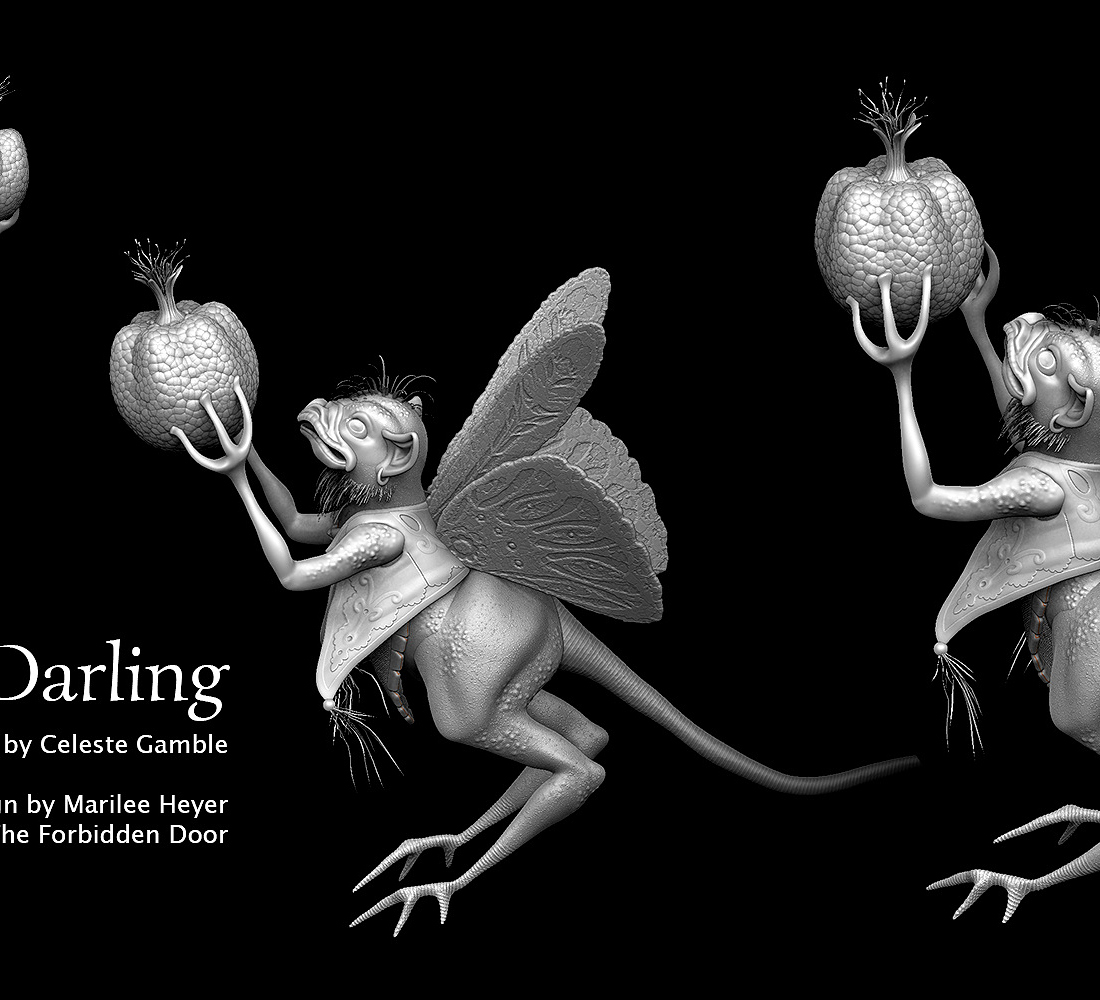 Attachments