Hello folks,
Here is the workflow that i have used to create the Salvation Army Image.
Hope you enjoy the process.
The concept Idea came from the Art Director Felipe Gomes, we tried to create an image with strong impact to Salvation Army.
For that we use the basic principle that Together we are Stronger, if we work together, we can make the difference.
To emphasize that we choose the human pyramid as the base reference.
For the shader, light and color mod, we used the incredible art of Kris Kuksi as our main reference. We want a contrast between to realities, heaven/hell, clean/dirt,…
With all set, i started the to block the scene. Adobe Fuse was used to create the base mesh of the characters, as they already come rigged, it was easy to set a inicial pose and create the structure of the Pyramid.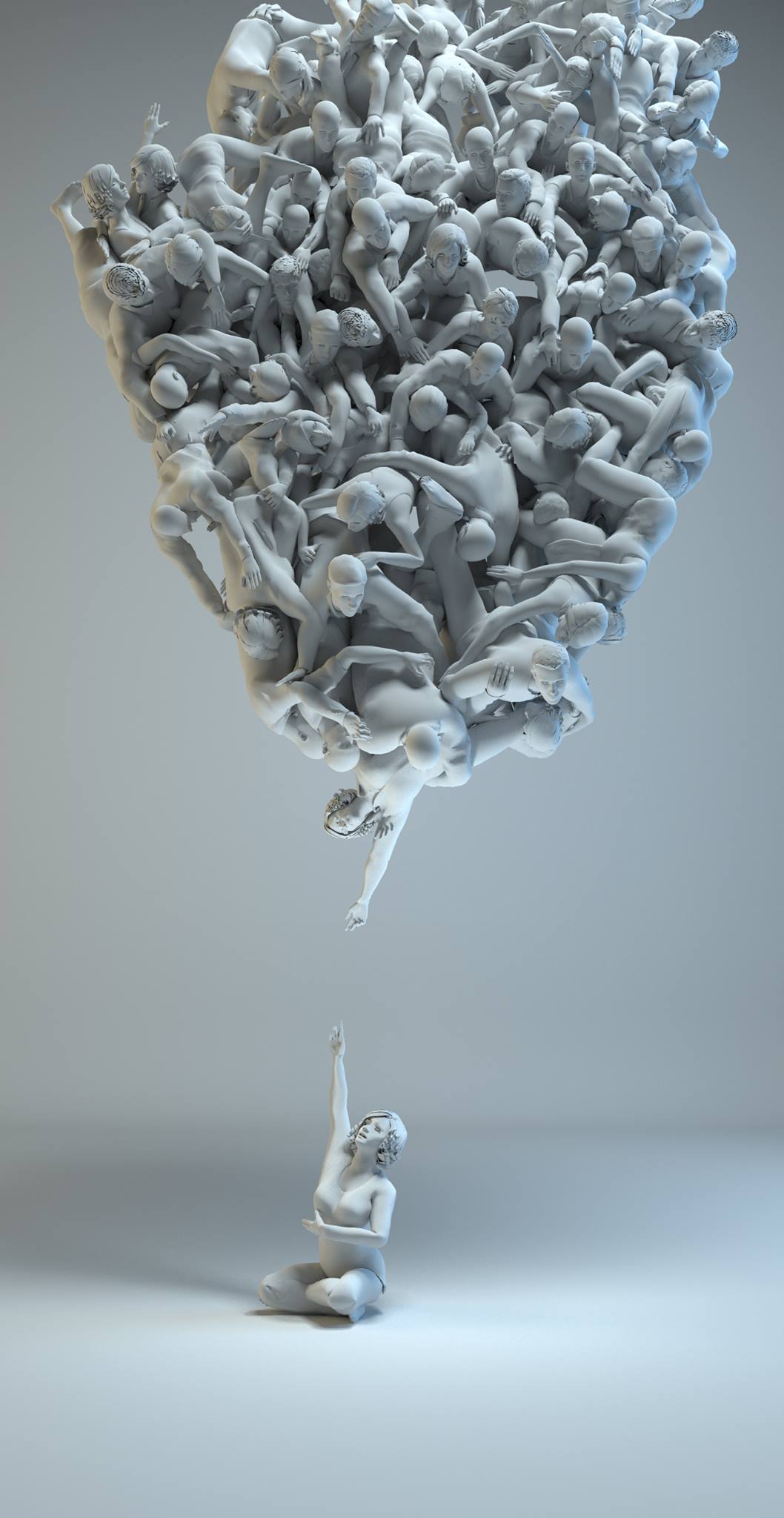 With everything organized in the right place, the sculpt work started, redefining every mesh, giving movement, contact pressure, cloth detail, tightened fabrics, expression, weight, applying gravity to the hair and cloth… All the Sculpt work was done by Me and Yago de Oliveira, an excellent Artist.
For the environment the same workflow. Modeled the base in 3ds max than export to zbrush to add some details.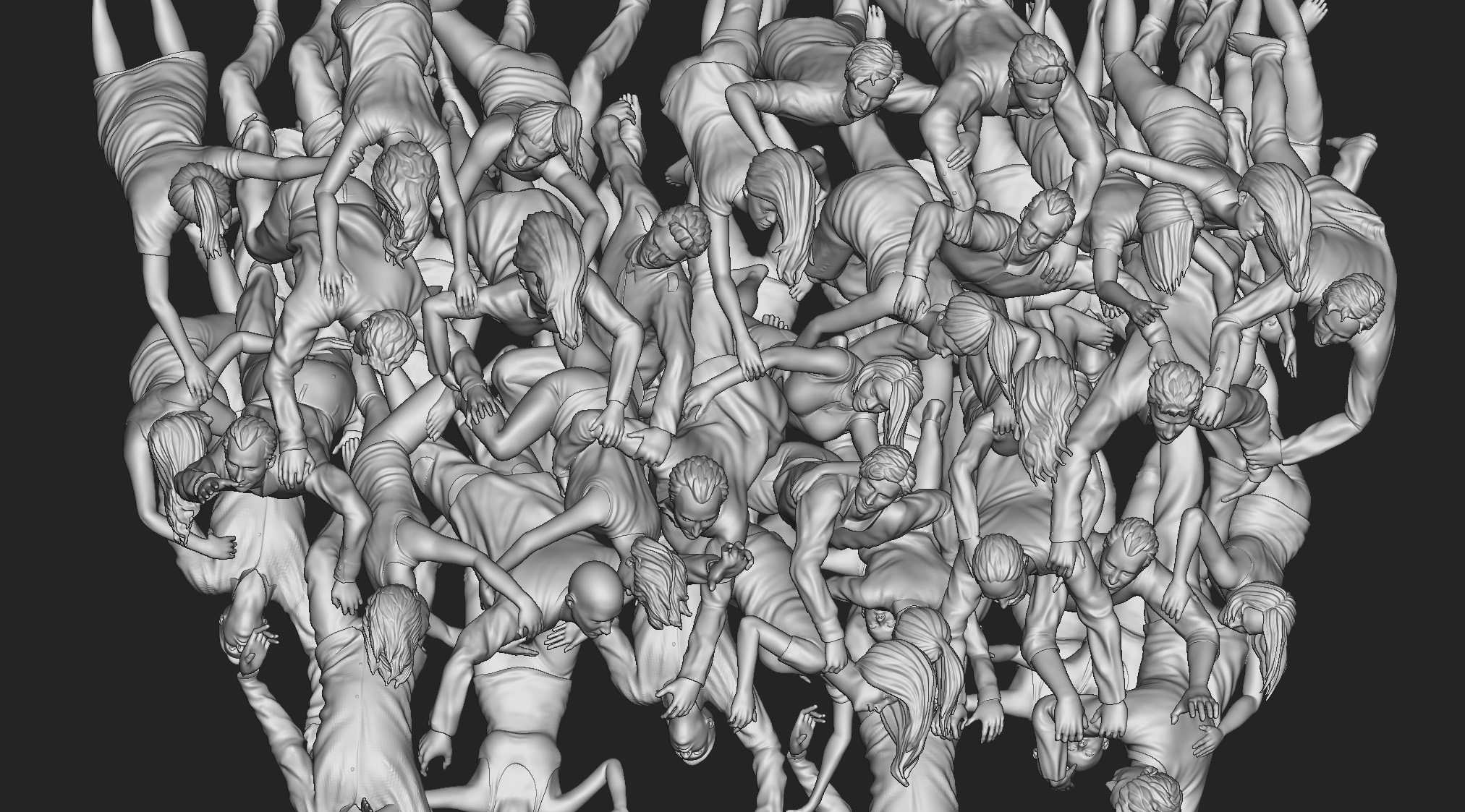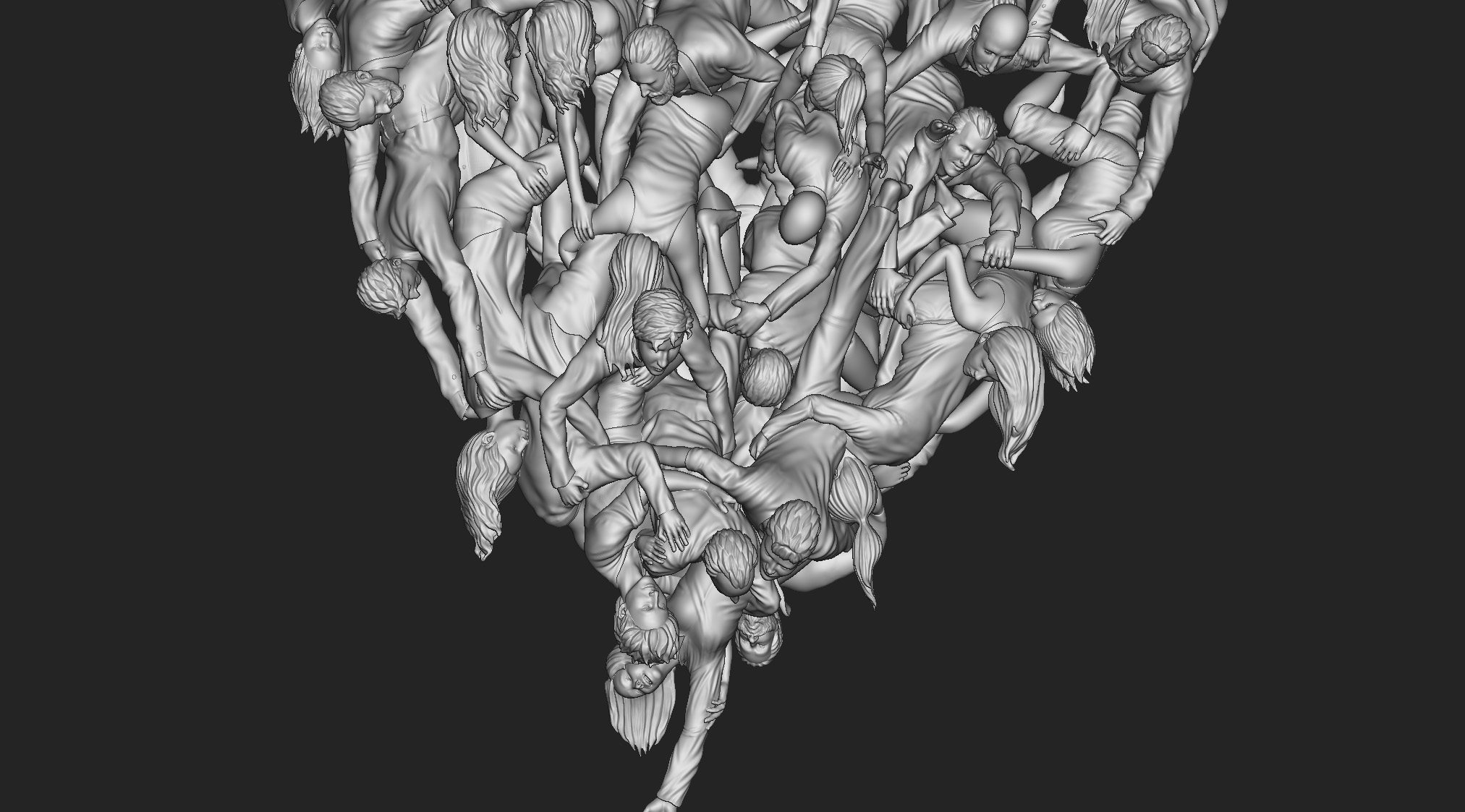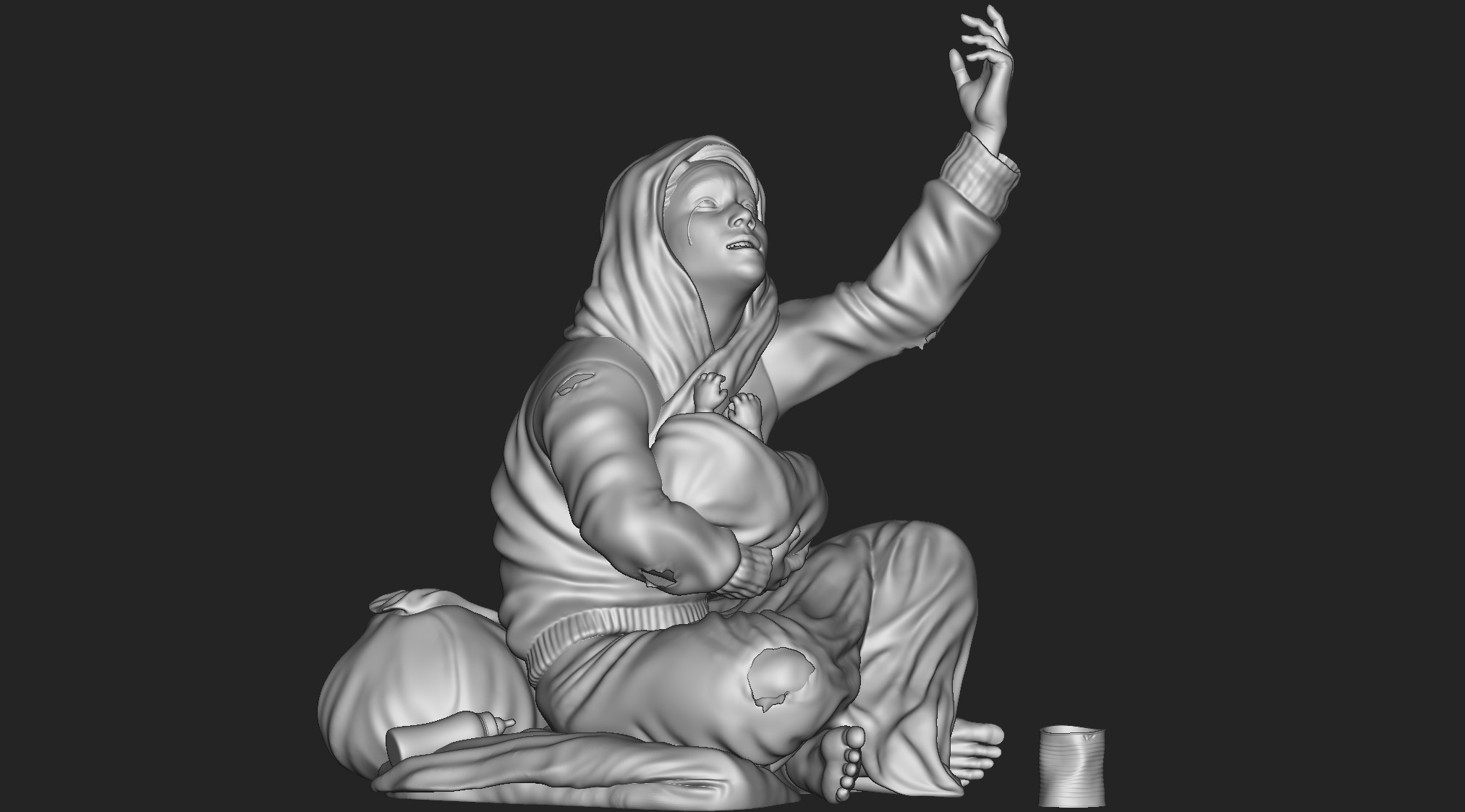 To open all assets in the render program, I merge the characters in 3 different groups and decimated them into zbrush, exported as obj.
With everything set, I start the lookdev process. For that i used Cinema 4d and Octane render engine. No UVS where needed, u only used triplanar mapping.
As the image represents a salvation, a holy light coming from the sky was the main light of the scene, bringing some drama. I used other fill lights just to don't let a very contrasted image.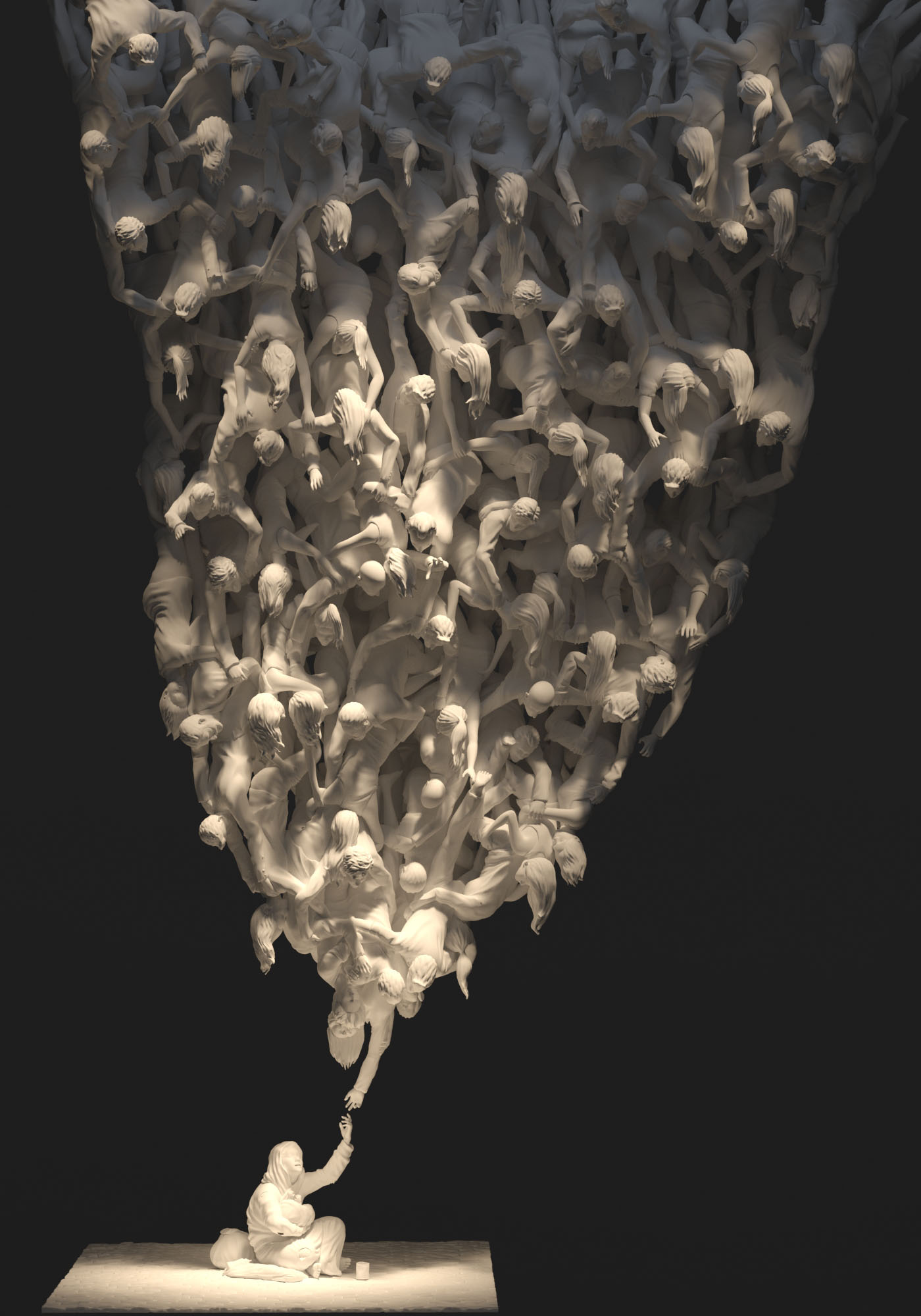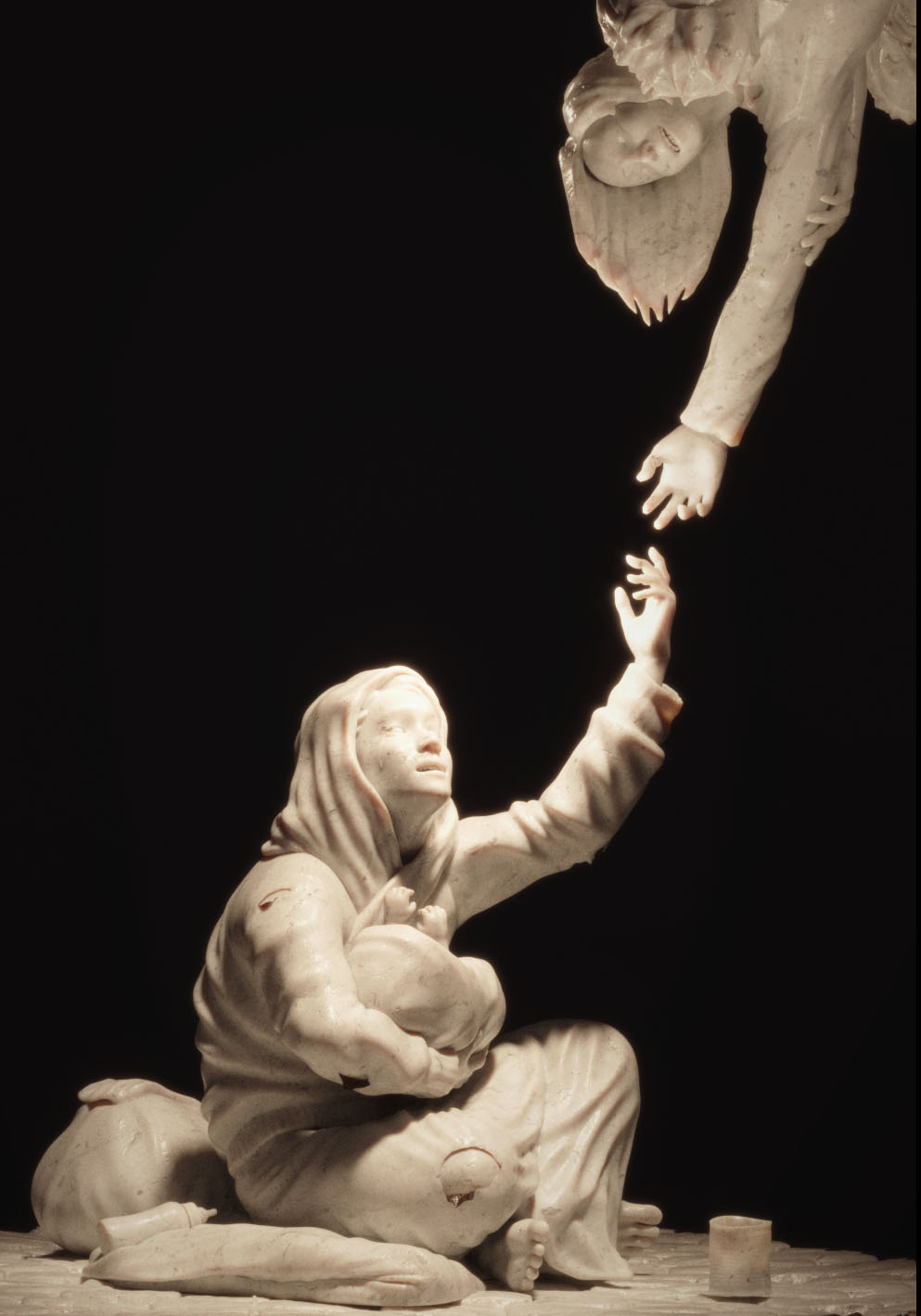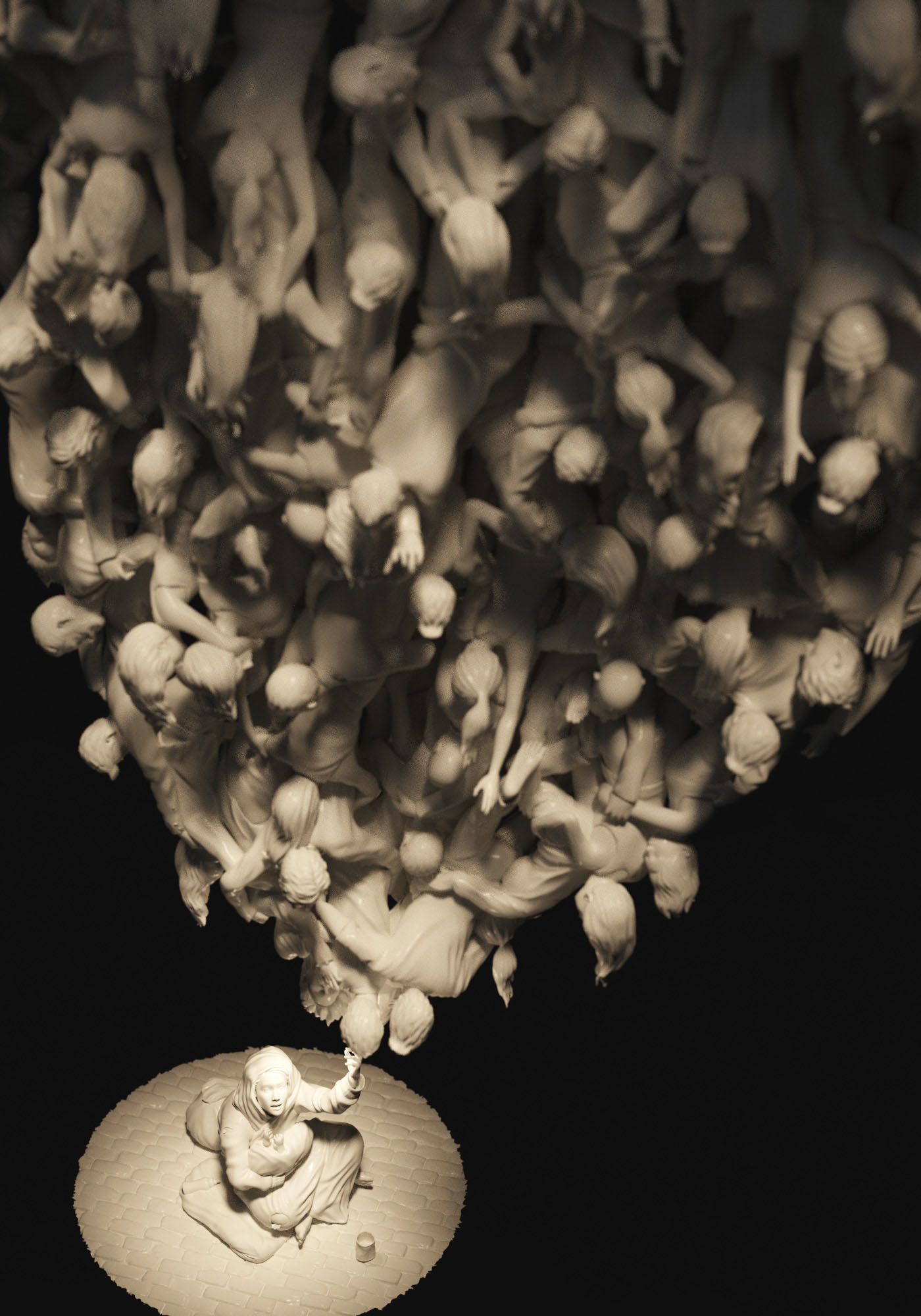 The material of the people who came to save the needy one, i used a marble material, a cleaner one. And for the needy and the environment, I use a dirt rock material, to emphasize even more the contrast between the realities.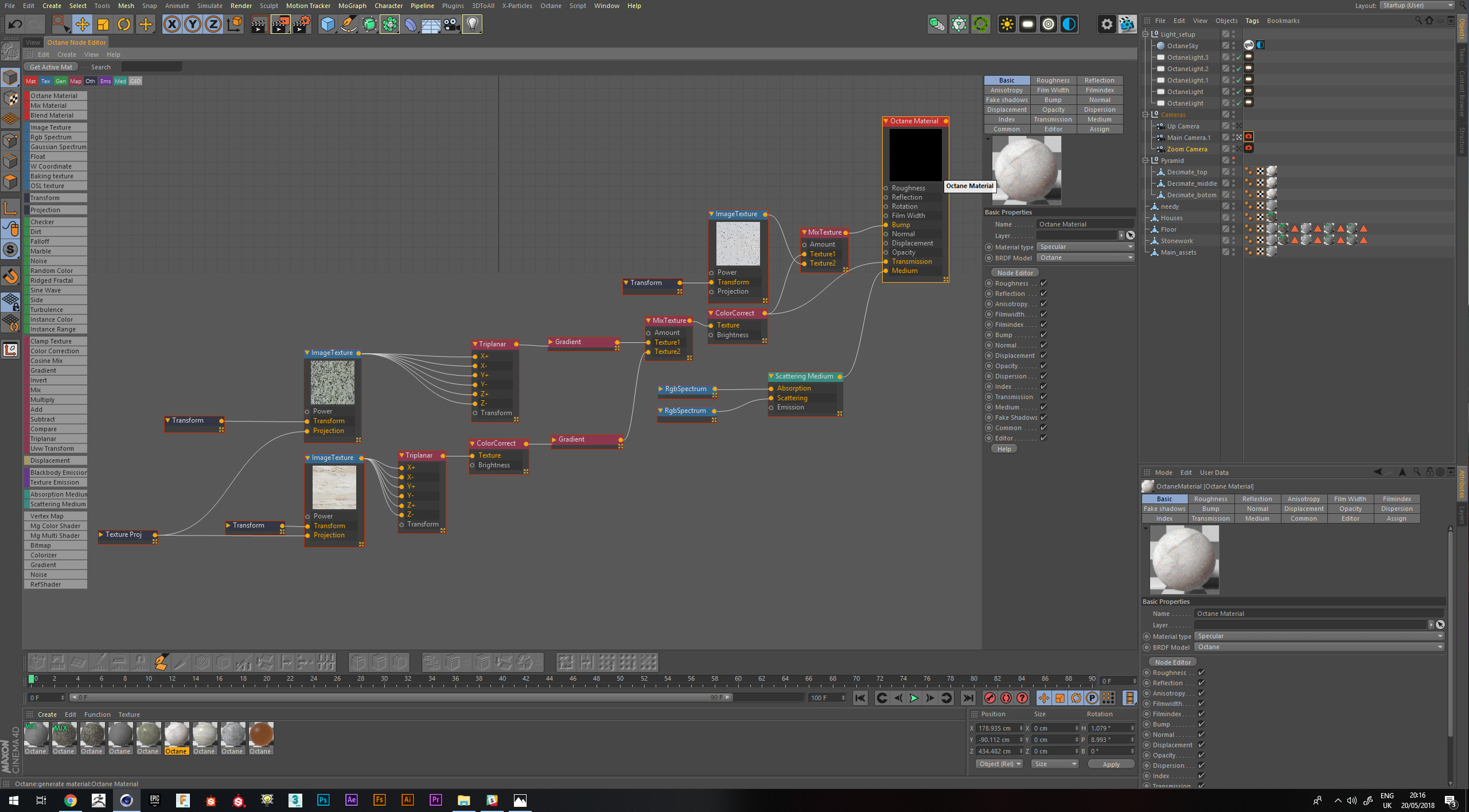 Here is the final Result, Hope you like it!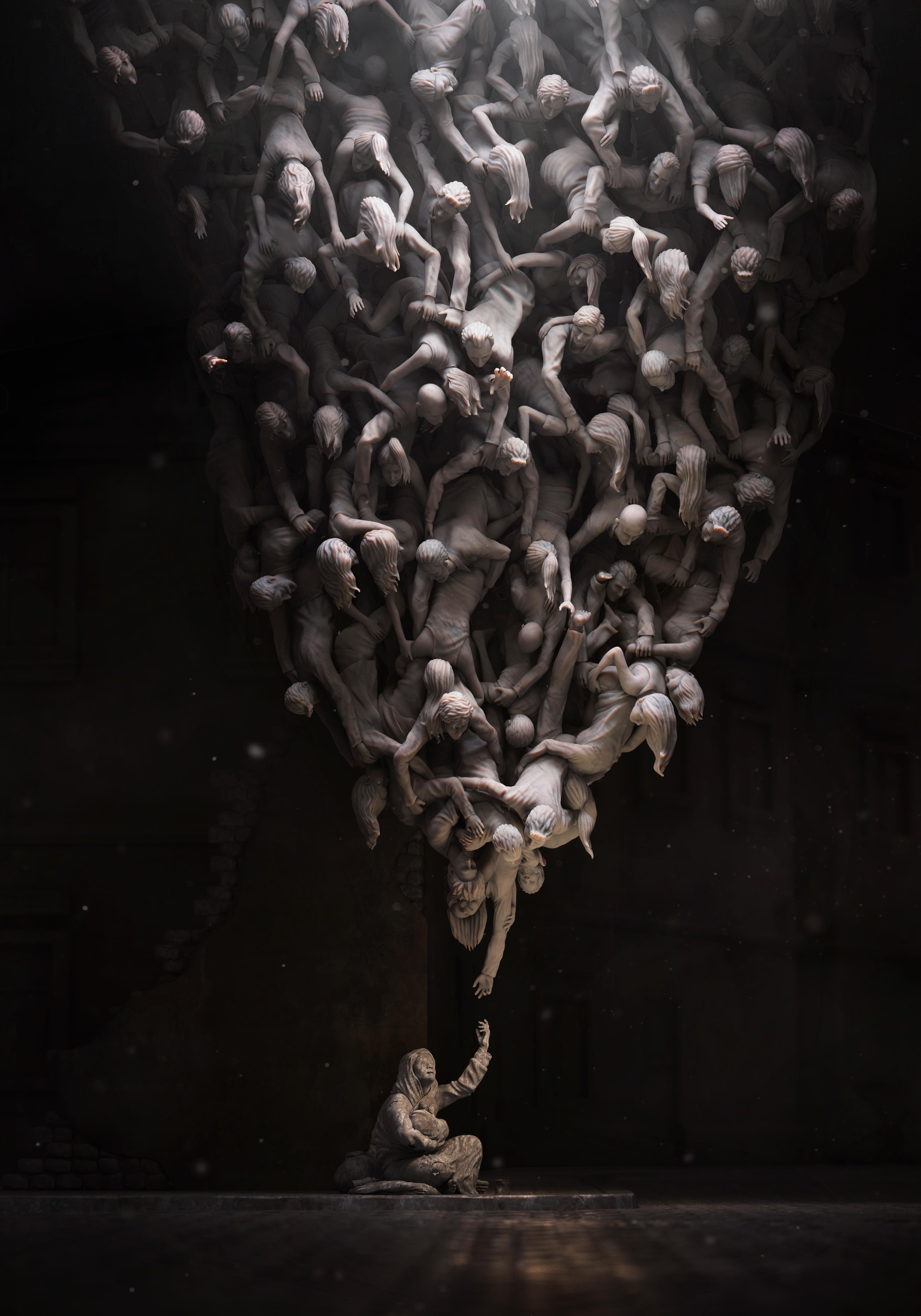 Attachments