Artdump for www.rogans-heroes.com (sci-fi, horror, fantasy and military plastic resin figurines). All models and artwork created using ZBRush (like…everything!!). All models and parts were 3d printed at 25 microns resolution on the Solus3d (www.reify-3d.com)
'Dogman Vs Deadguy' 33 piece 1/16th scale resin figurines. Both main figures are approximately 120mm tall.
The survivor (Dogman).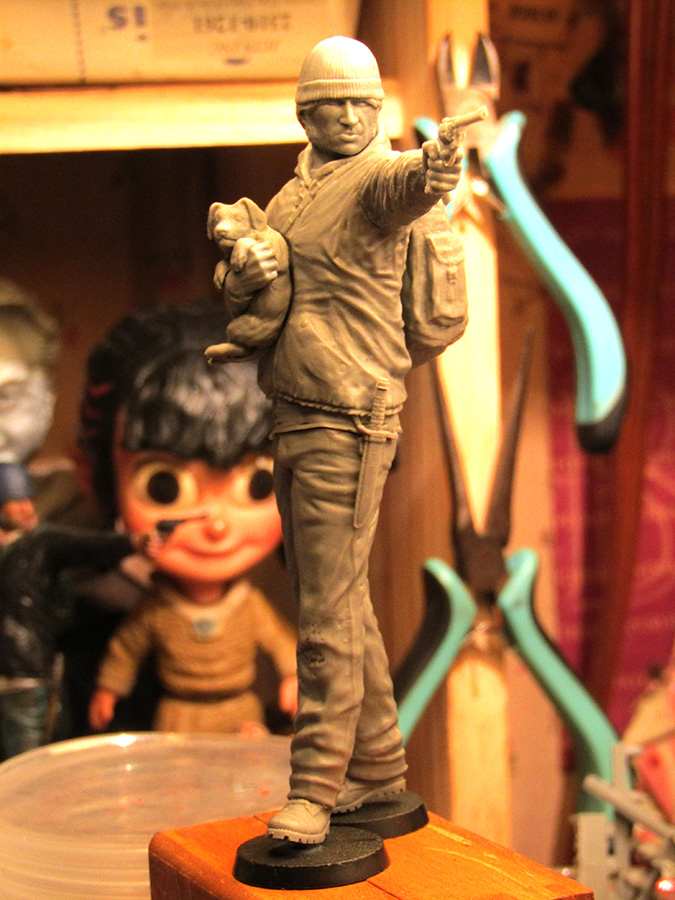 All figurines.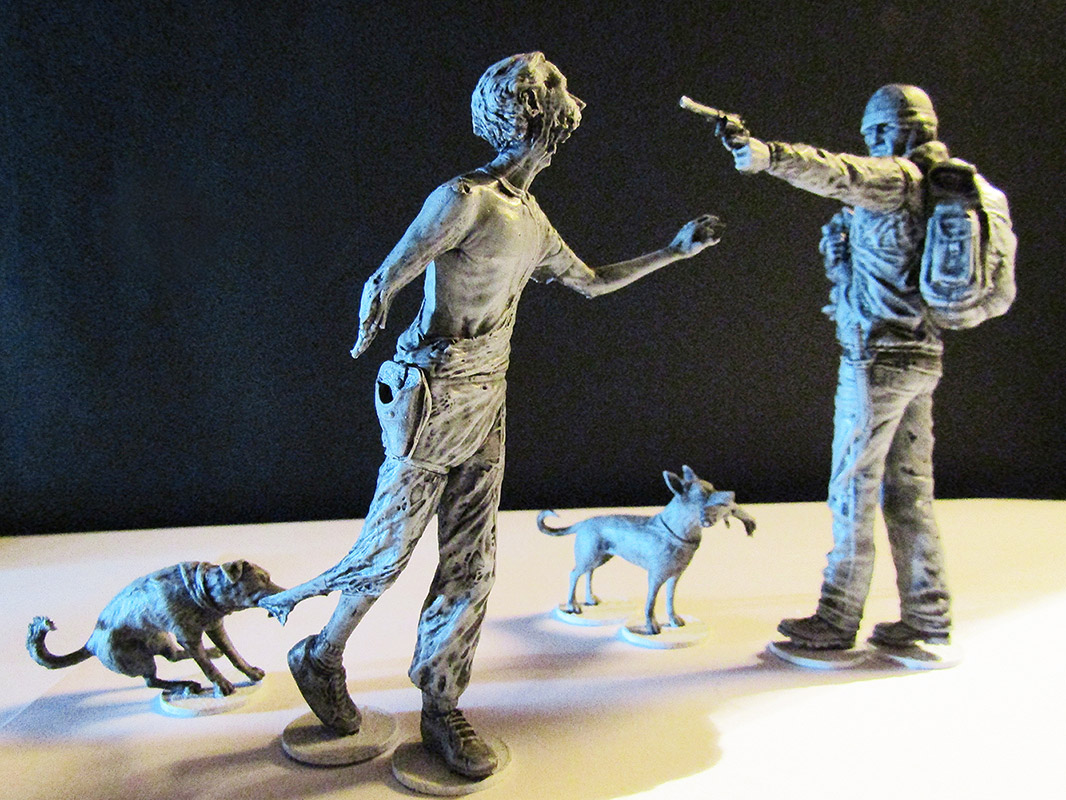 After some detailing with black paint.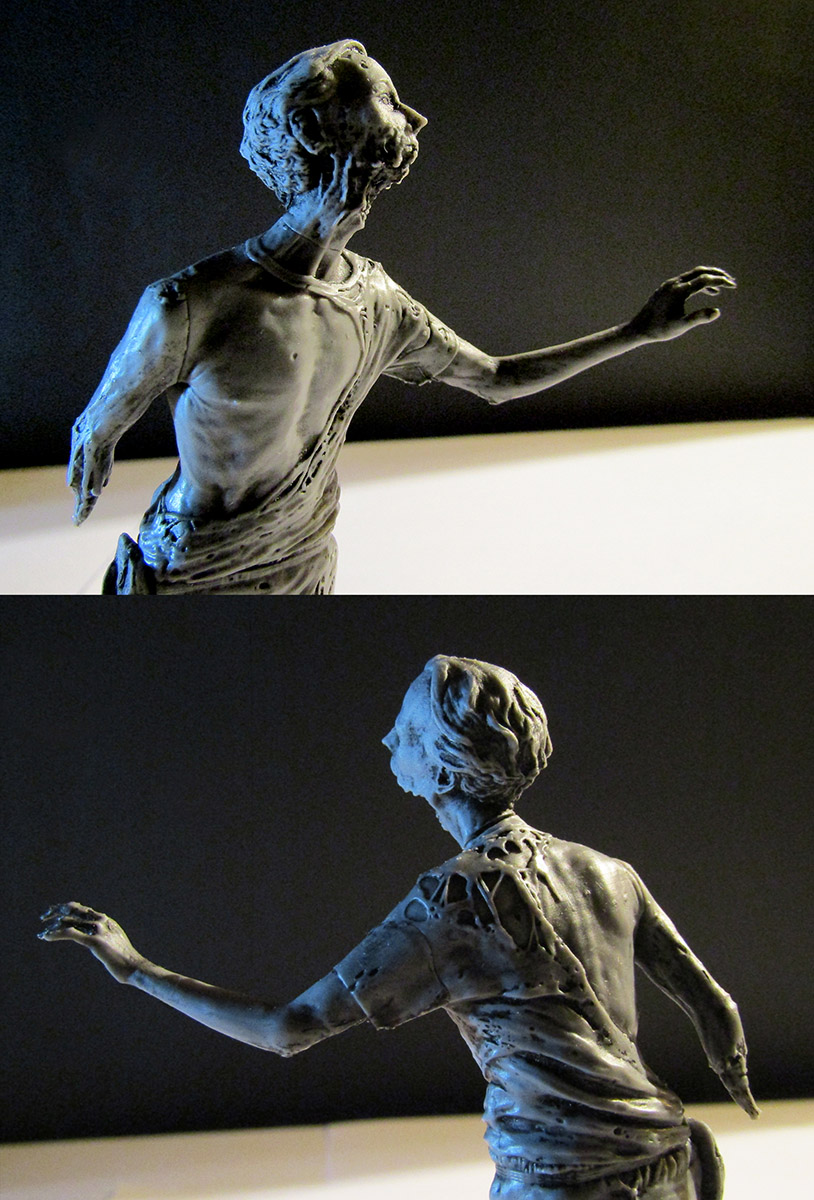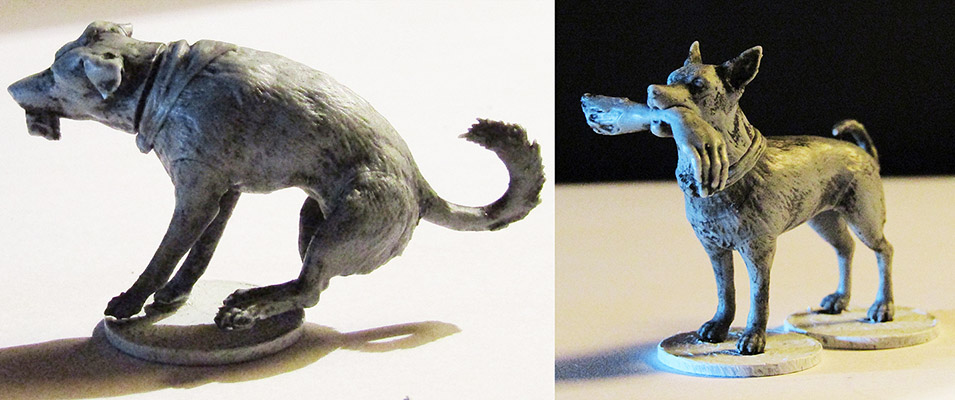 33 parts.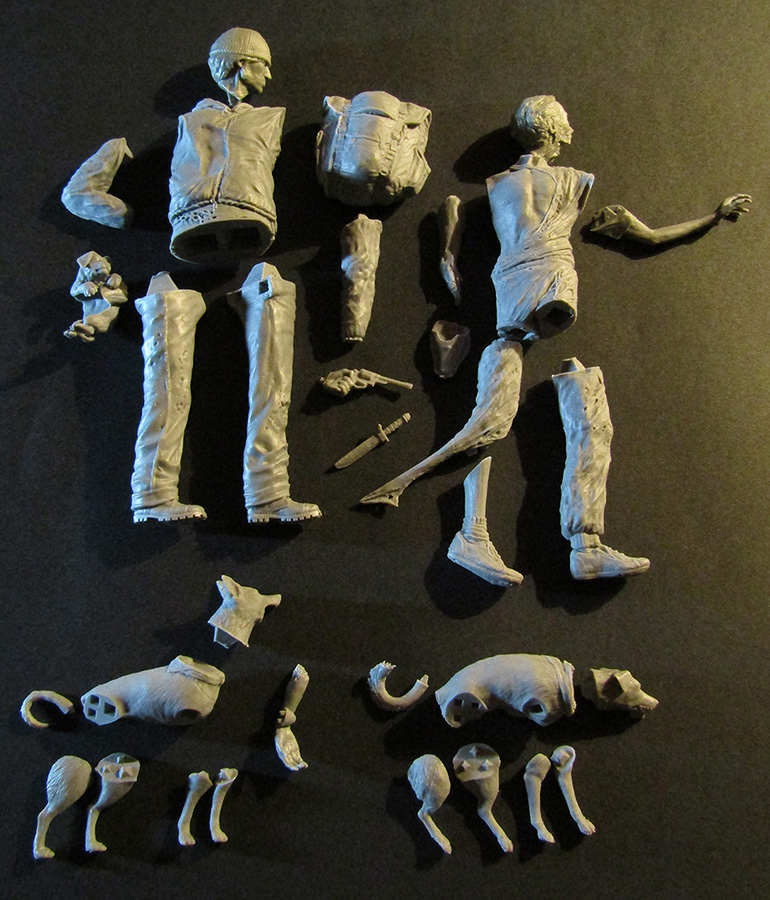 Details in ZB.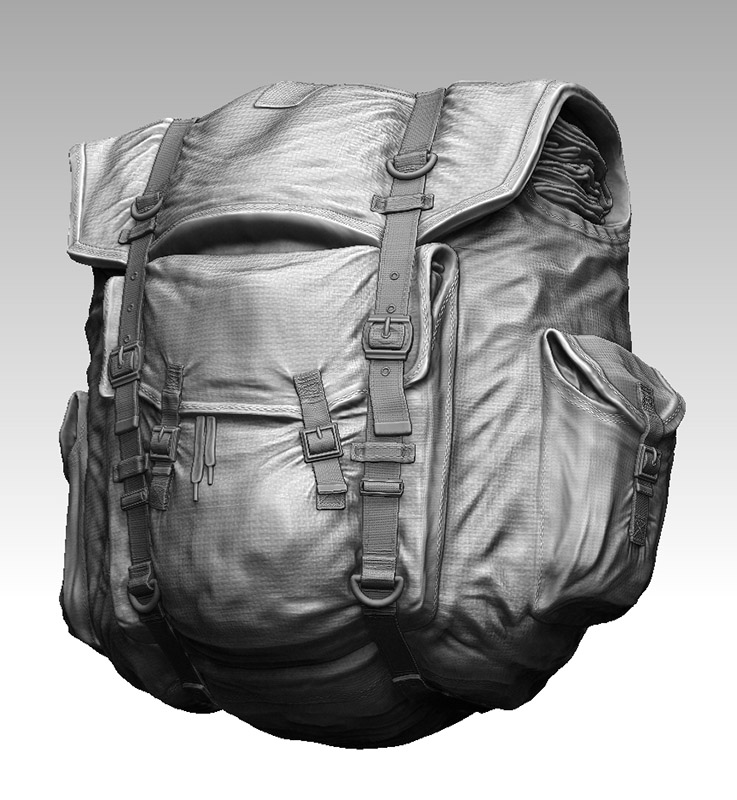 Cut up models in ZB. (Thanks dynamesh!!)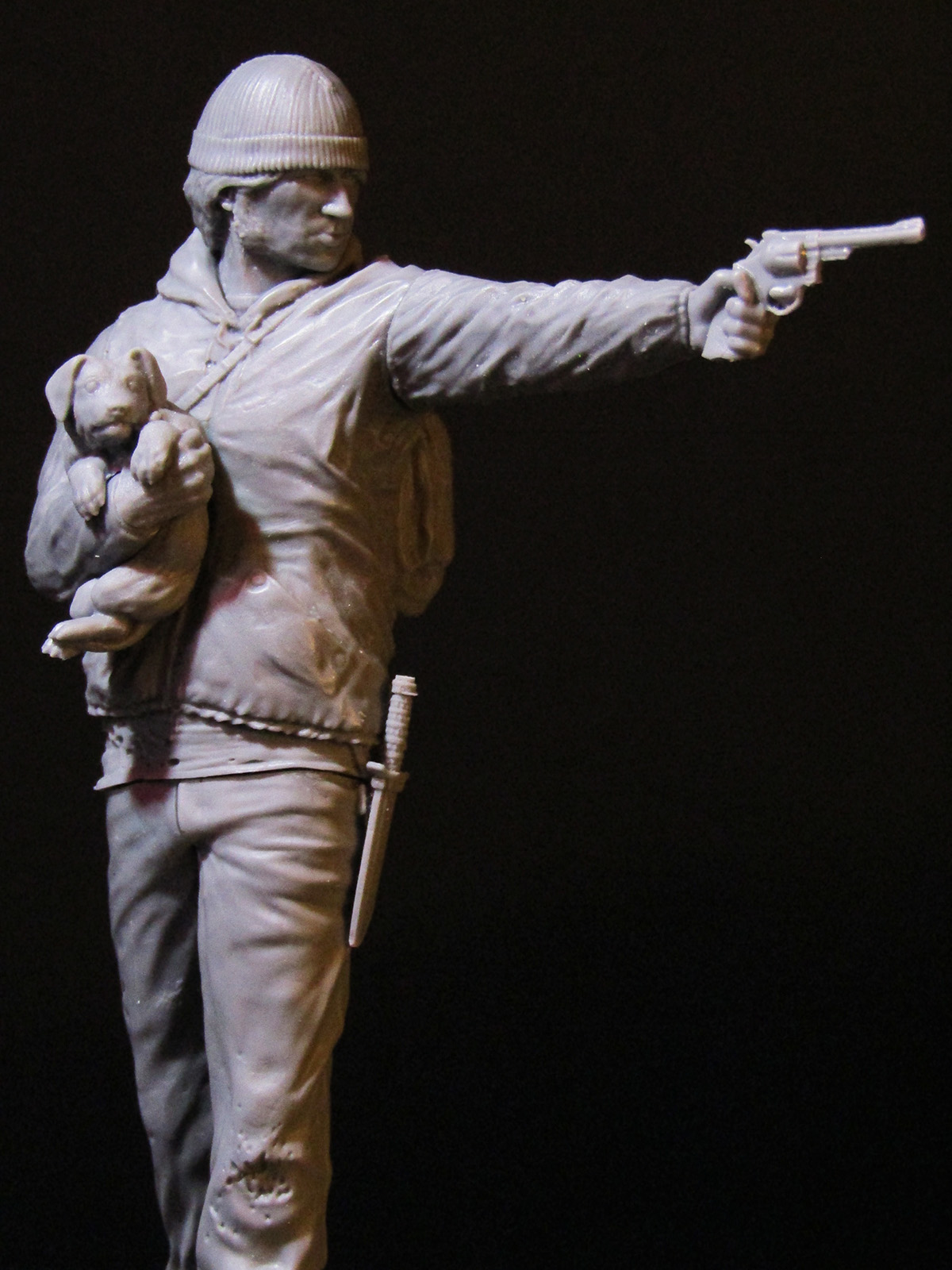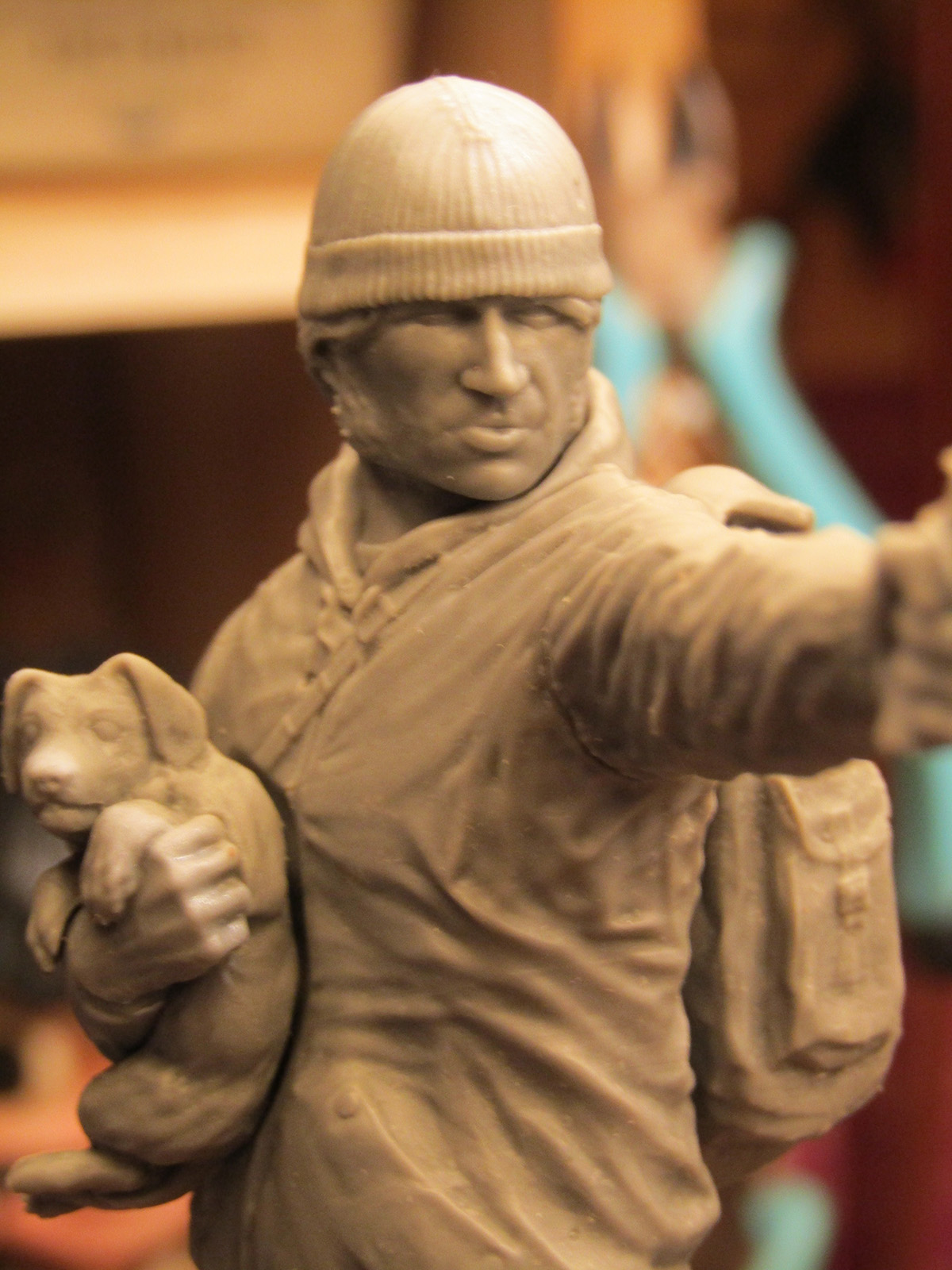 Attachments