Robinson The Journey Art Dump
Hi Guys and Gals!
It's been a long time not posting, so today, I'd like to share with you some of the work the character art team did for our last game "Robinson The Journey" for The PSVR.
But first, a little bit of making of information:
Zbrush was used for every character or creature in the game. Every wrinkle or secondary details were hand sculpted (with handmade micro height maps for surface noise used on skin details or scales).
Texturing was also started in ZBrush, and then finished in Mari or Photoshop.
We made use of a lot of masks (using the masking options in zbrush) to create all the textures for them.
My main goal was to use a pipeline (that was similar to the one I used on Ryse) to get the best quality we could in the time we had, while having a lot of fun. And boy it was fun doing it
The team is composed of Hugo Guerra, Alvaro Canizares
, Tony Work, Dima Gait and myself. We were supported by Chris Goodswen too who works on another project.
The main Concept artist for all the creatures was the great Ina Koos, and master Timur Mutsaev concepted Robin's Suit. All under the art direction of the brilliant Pascal Eggert.
As a final note, I'd like to thank the team for being so awesome!
So here I'll start with some shots, and the guys can jump in with theirs.
cheers
A
here is the trailer for the game

I'll start with some Engine shot.
Here is the long Neck as we call him internally.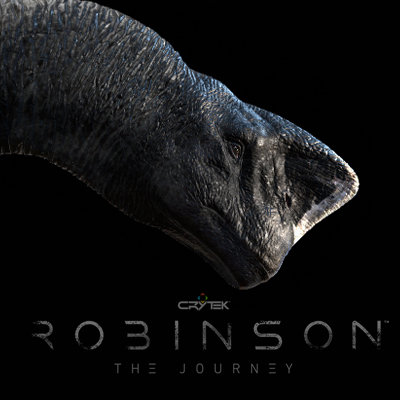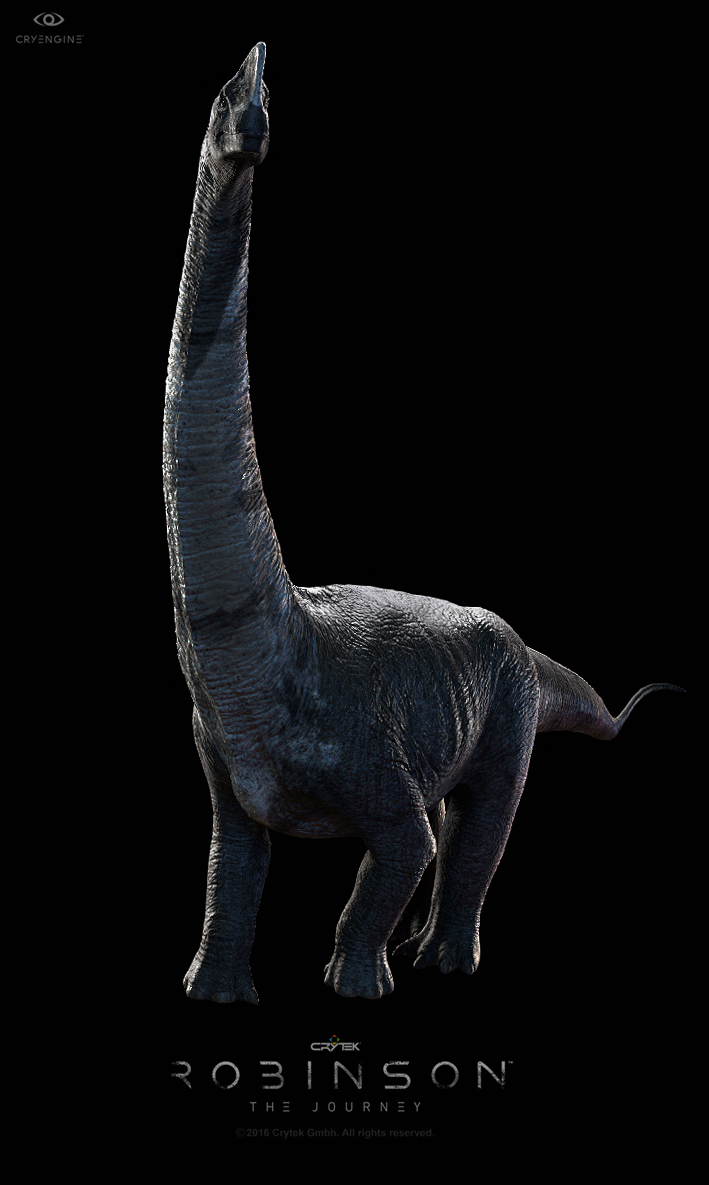 The "Trex" as he is known was originally started by Minchih Wang for return to Dinosaur Island.
I took over and redid the sculpting details, texturing and material setup. Hugo Guerra eventually added the horns and tinted the colors to be darker and more red for Robinson.
It was originaly a mixe of giganotosaurus and a Trex (thus the long arms).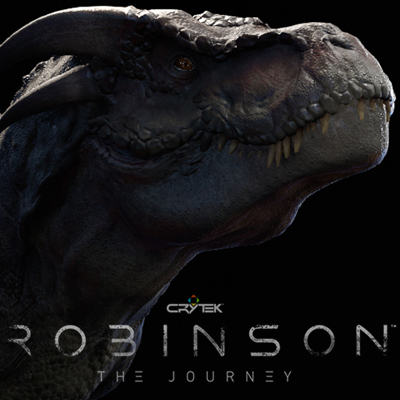 Attachments