Hey community. I follow the main forum daily, if not hourly and i've noticed that alot, if not most people who post stills of their W.I.P.'s and even finished works are still unaware of how to render or screen grab their doc without fixing the antialias first. Its actually really easy to remedy and you can actually model in real time with perfect antialiased edges, so i put together this quick tut for people who don't know. hope it helps.
Notice the edges and the default doc size…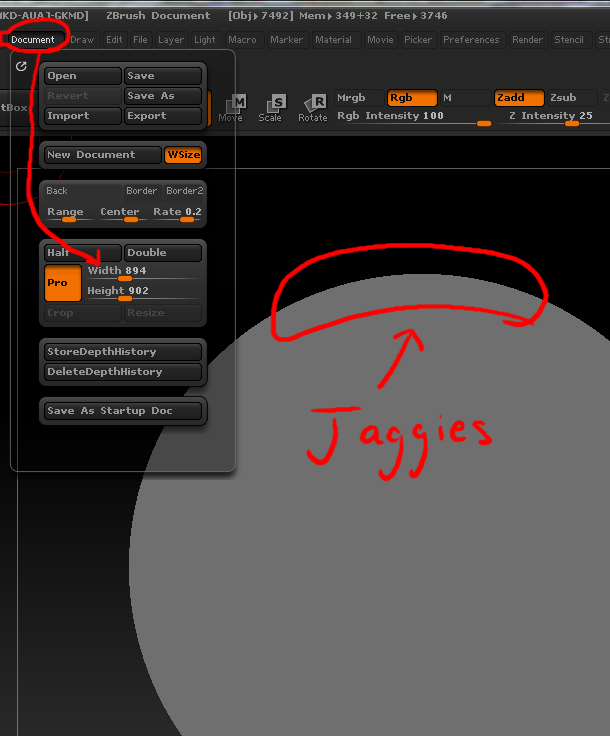 Its essentially doubling the size of your document… and "AAHalf" is filling the canvas with the larger doc. You may get a little lag when modelling but it has never been enough to bother me… i prefer the cleaner view… but when rendering or sceengrabbing it will save you alot of hassle in ps. So, i hope this helps some people… and cheers!
Attachments