This is my first illustration done in ZBrush and Softimage. I created it a few years ago when I started to learn 3D. Initially it was a valentine for my girlfriend but recently I have modified it a bit: the heart and the background.
Modelled in ZBrush and Softimage, rendered in Softimage and then treated with Photoshop.
It won the 1st place in the Gnomon Workshop's Contest "Ghosts & Ghouls"
and the 2nd place in the "Dark Art" Contest.
Please keep in mind that the skull of the one cherub has newborn's anatomy so it has different proportions than a adult's skull.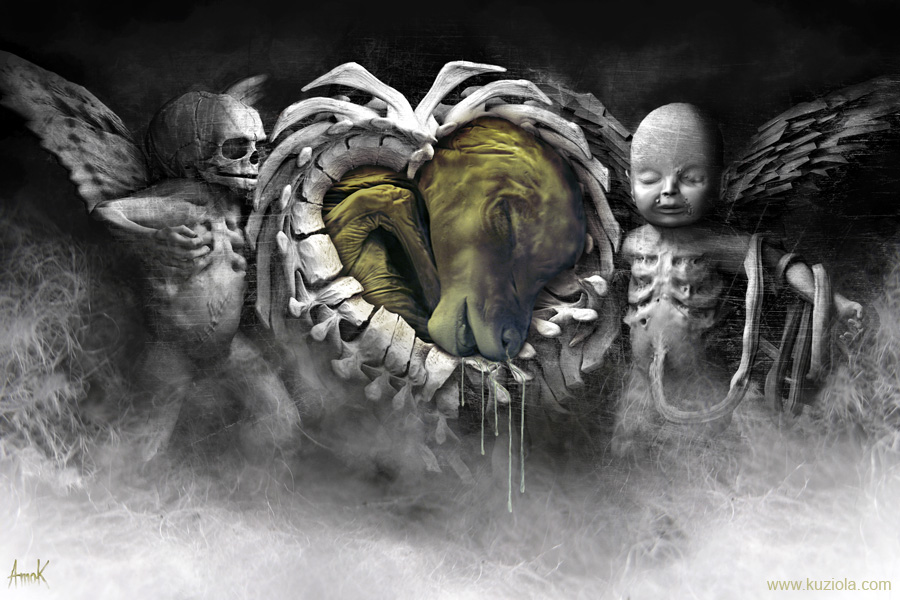 Attachments