I made this Radioactive Gruttel for the game Gruttel Scuttle, as part of my work in 'Team Trojan Mouse'
He's one of the three Gruttel types in the game, and is created when a regular Gruttel eats a radioactive ready meal.
Full renders and a turntable video available on my Artstation post here https://www.artstation.com/artwork/lRl9PY
I have attached my favourite shots below. I hope you like it!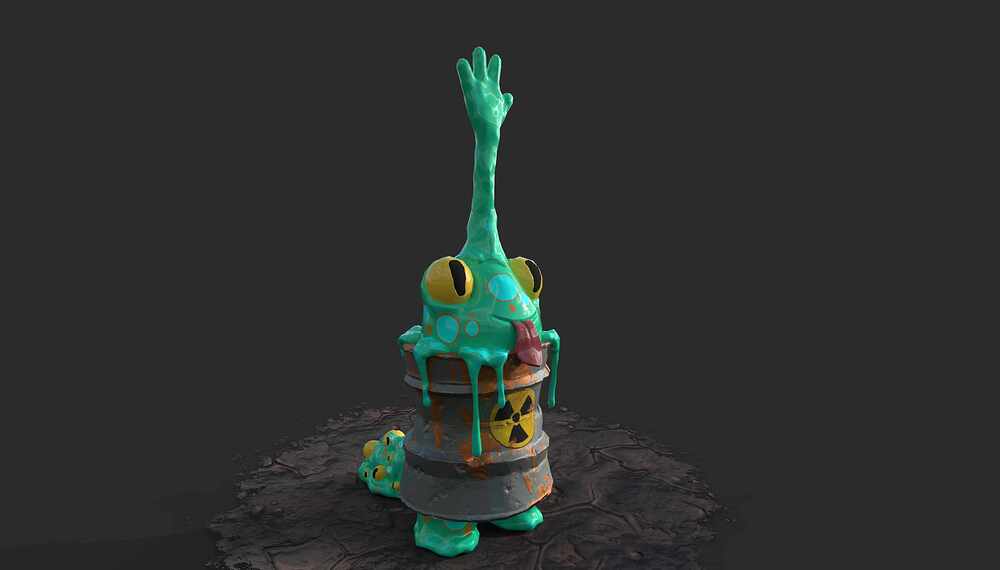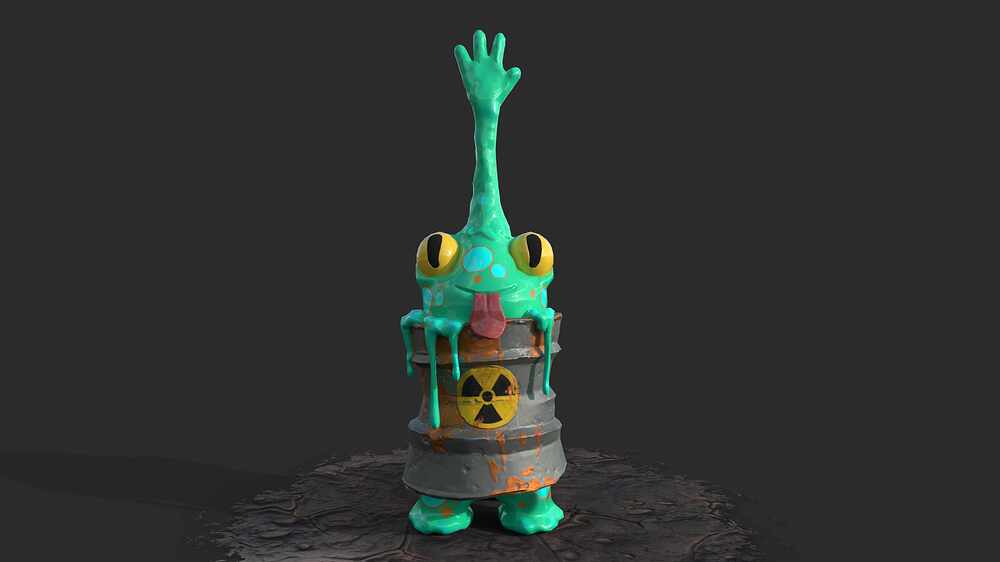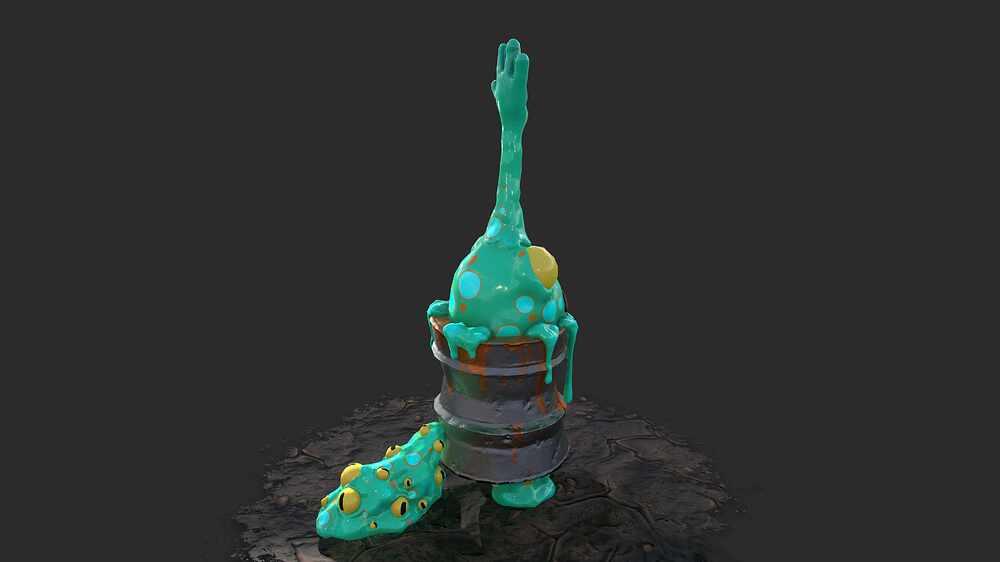 Feedback of all kinds is always welcome, and appreciated! (: