[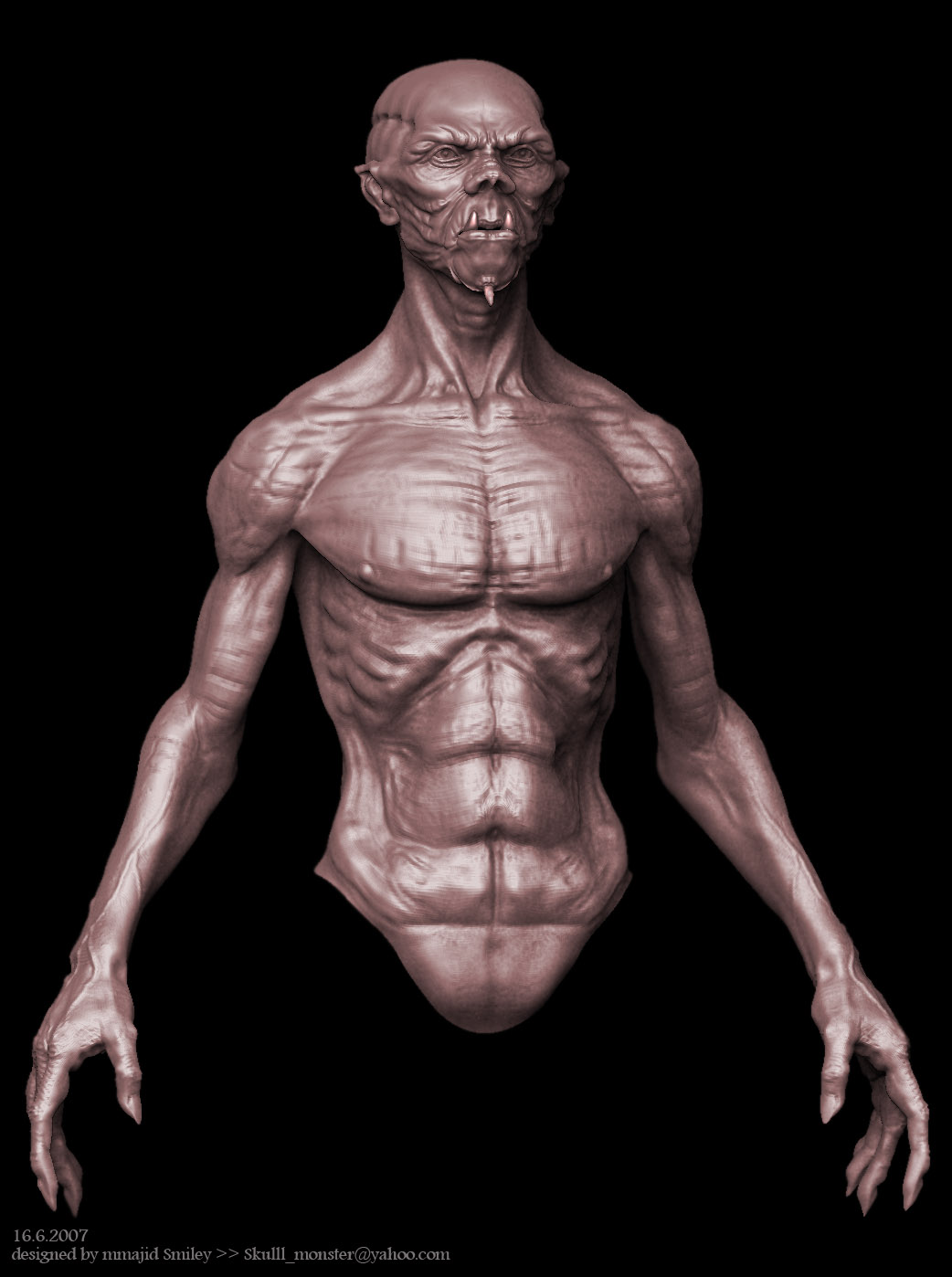 ](javascript:zb_insimg('60752','zrender01.jpg',1,0))
hey guys…hereis my new WIP…if u have any suggestion please comment…thank you

quite a nice model …good anatomy on the sculpt as well… he looks very scary
[][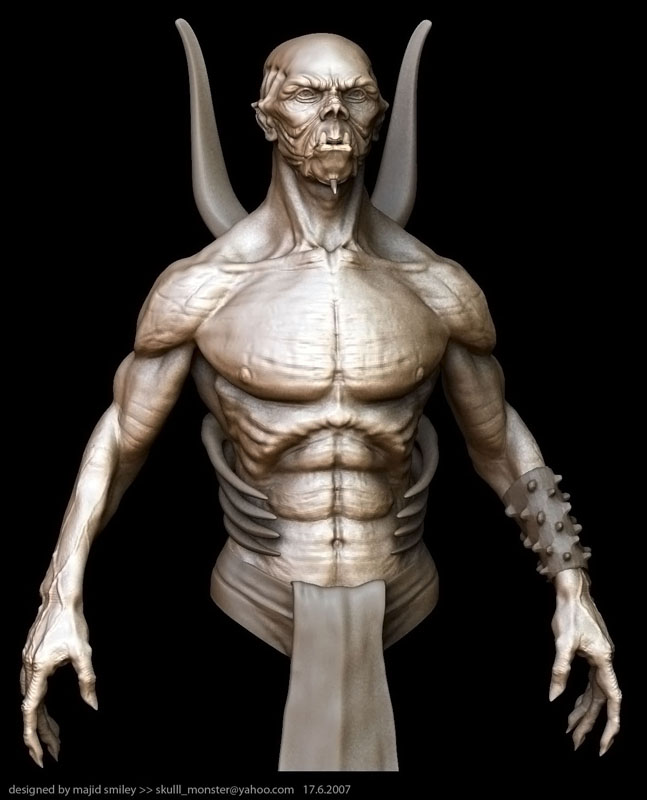 ](javascript:zb_insimg('60959','wip_02.jpg',1,0))
hey guys here is my WIP with a little progress…
thank u SolidSnakexxx for your comment…

Nice work, everything looks great but I really like the face it looks like you could show a range of emotions even though it's on a darker character.
Very nice image, love the extreme definition…
cool are you going to give him legs, what else do you have plained for him.
Looking pretty good my friend.

Looking forward to seeing more.
Nice job, It will be interesting to see where you take this.
Thank you friends…
wdcstudios …
Buckie .
askue …yes its in progress…and i will do it
kyphur…sure
se7enthcin…i dont understand what u mean?
I Used Zack petruc technique in gnomon:Sculpting human Anatomy
and here is my wire
[attach=61075]681yyxy.jpg[/attach]
and here is full body…sorry its in progress…
[attach=61076]6gaqtu0.jpg[/attach]
Attachments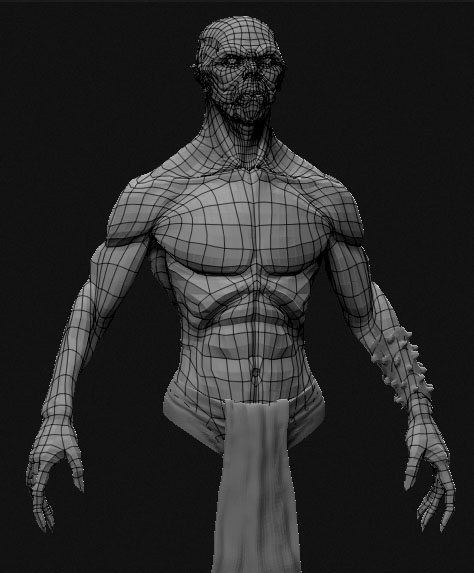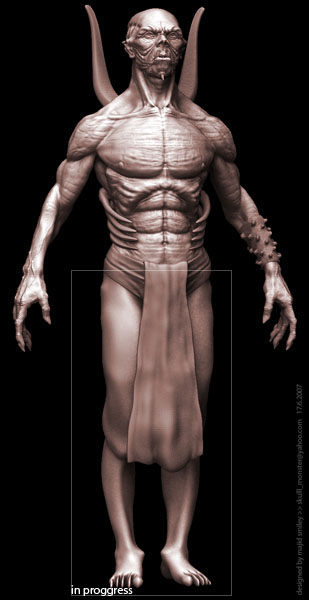 Looking great so far. My favorite parts ae the hands and veins. I like the face, but im not a big fan of the nose, but that could be just me.
Keep plugging away! I cant wait to see detail in the bottom half.
Great job,
nice modeling of chest
but is it begained with Zspheres ? or in another programe ?
with my best greets
thank u friends…
sparty…do u have any Idea for that ?
al3ashiq64…i started Bade mesh in MAYA…i think Zspheres is for one who can create anything in other 3d packages…poly modeling make you more familiar with 3D…its personal…
if u have any suggestion comment please…thank you

here is with little more…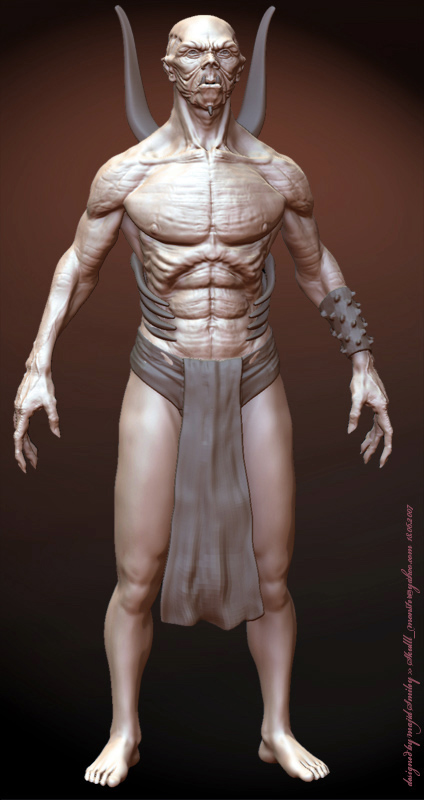 and here is Body views…
[attach=61077]5y801tw.jpg[/attach]
Attachments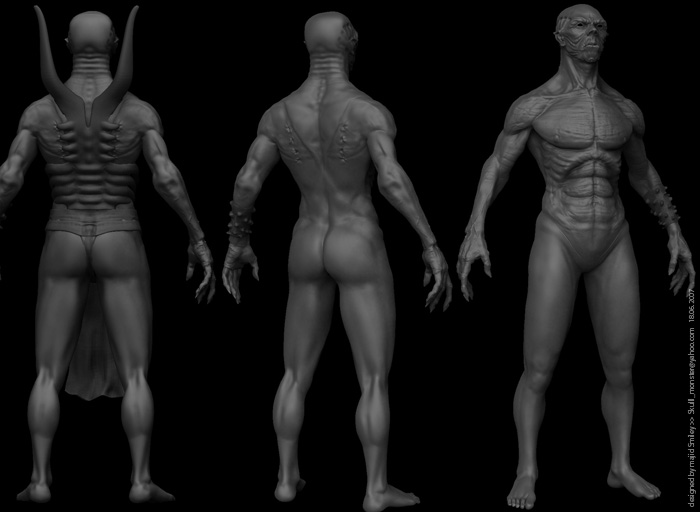 It's coming along really nice. I know you're gonna work on lower body so i'm not gonna comment on that. But the drape has to be refined more, i guess.

He's very interesting. Keep up the great work.
Excellent progress! It only looks like his shins are a bit short.
woww! the last one is amazing
!!! I didn't see them before.this is so cool.do u want to texturize him or not?
thank you for replying
i'm with you in that its better to begin in 3ds max or maya but it takes much time than Zspheres ,
i have a note :
if you are doing the body as a human body or similar , watch the thighs
they are very tall than the legs !
keep up the details
with my best greets
thank u friends…
drive2moon
se7enthcin
KrakenCMT…you are true…i fixed that
mandana2000…maybe !
al3ashiq64
Here is today progress…thank you for comment…
[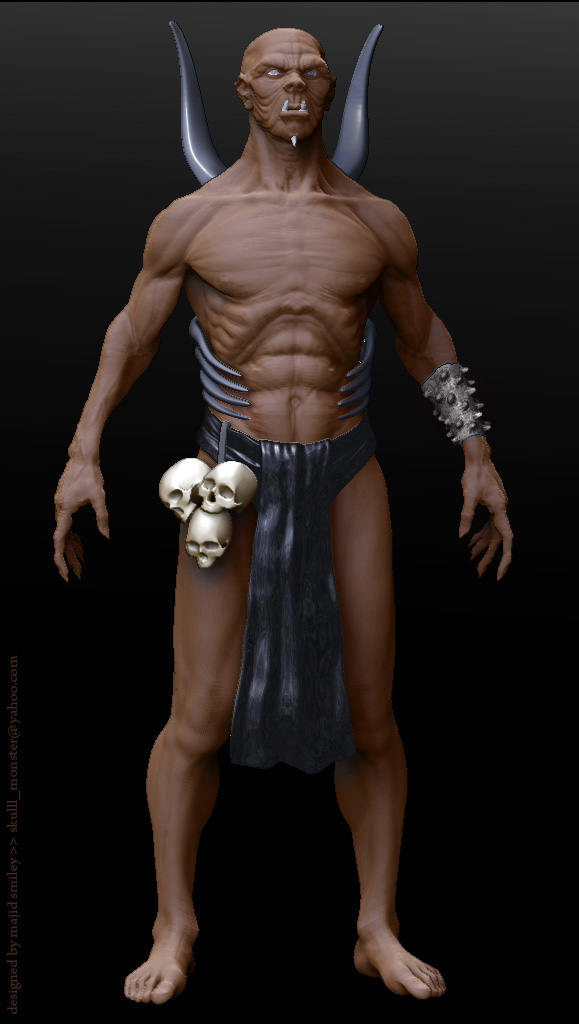 ]
here is just the Body…

and here the Head…