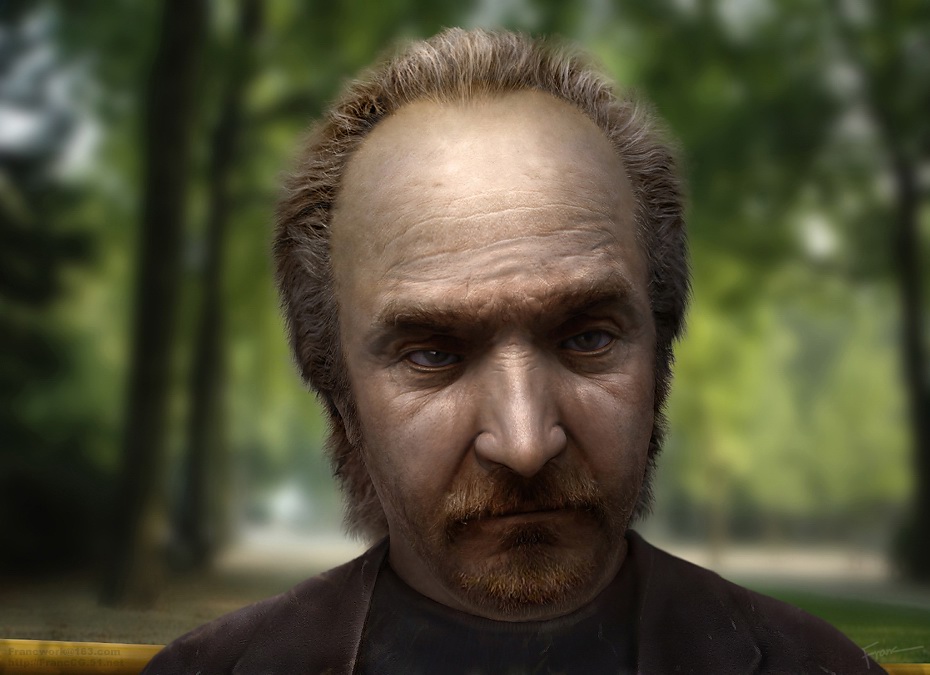 Attachments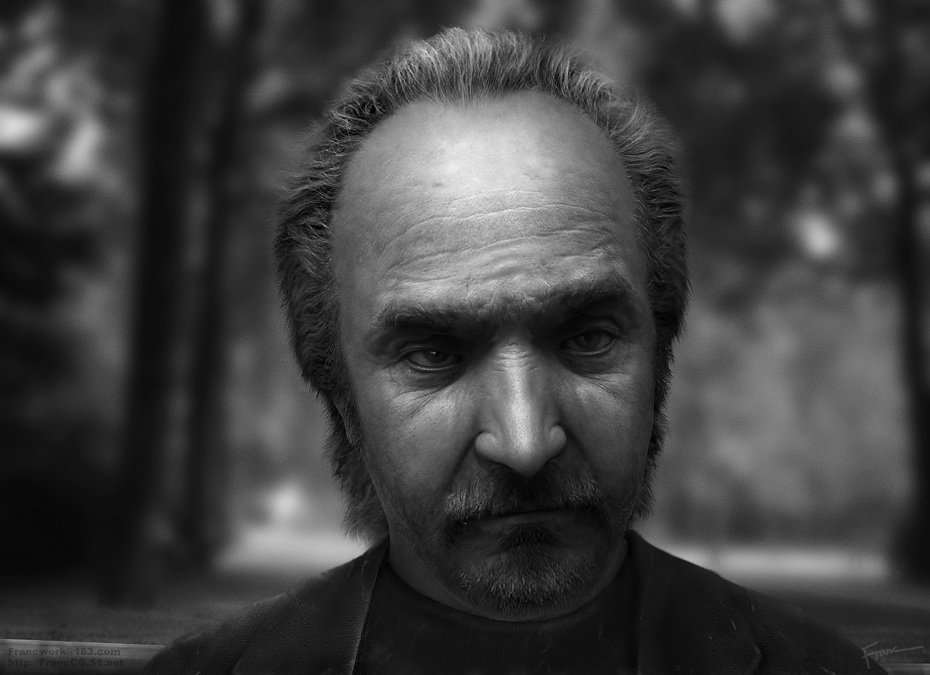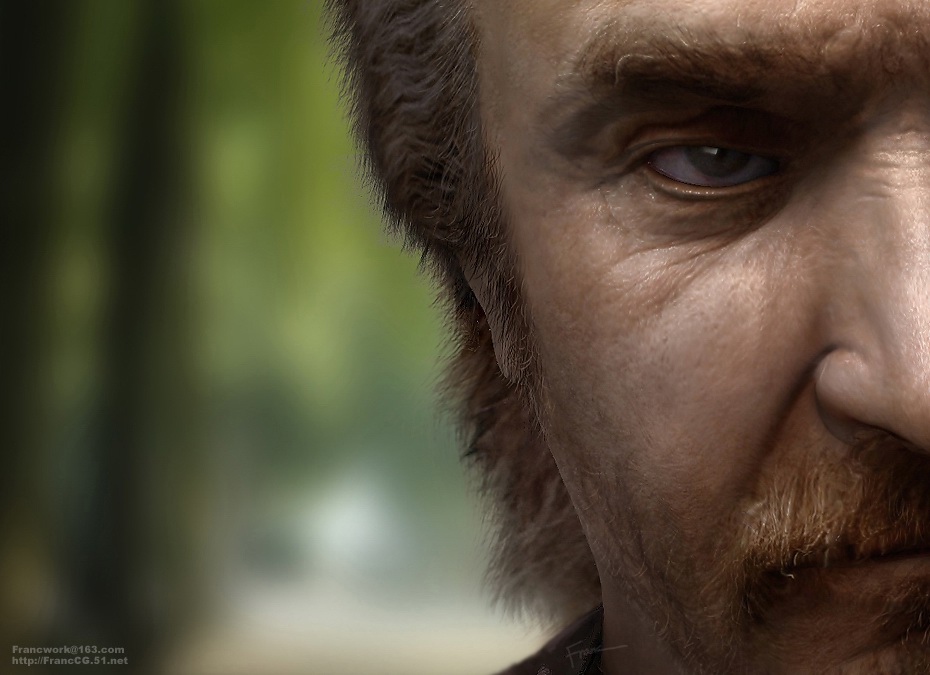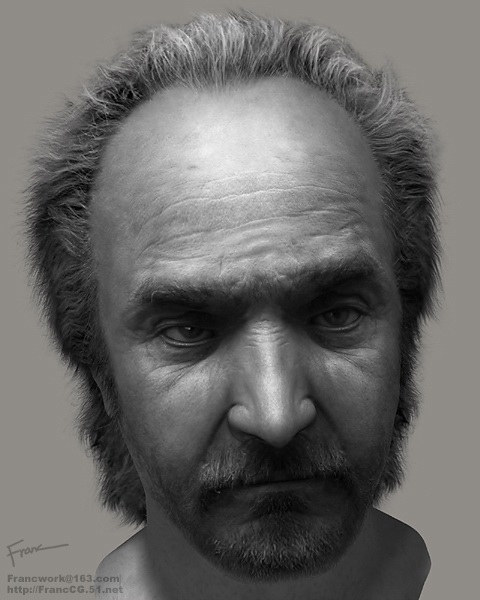 Knocked me on my ass!!!
Terrific!!!
Any details you would care to provide…
Beautiful work.
The skin is perfect, eyes, expression, everything. Intense job mate.
Damn very impressive. the Fur is great the skin texture is great the model is great. The spec may be a little high underneath the eye. but Id give this 6 stars if I could.
This is OUTSTANDING work, beautifull detail.
Very wonderful indeed. Hard to crit, but it just looks a little too symmetrical in places annd… maybe the cavities are too obvious, i dont know. The hair is the best in my eyes. How did you do it, tell us? Perfect eyes as well. They dont really look like photoshop to me, so how'd you do them?
What i really like about the hair is that the facial hair has a different and carfeully picked colour.
I'm also not sure that such a depth of field effect is possible with any realistic camera lens at that distance from the subject, but it looks really nice here.
I'm probably wrong but, maybe he misses a bit of green-ish ambient (second bounce) lighting from the trees and other natural surrounding. He looks a tad bit too red for that place he's in. Dunno.

His expression is deep, very captivating.
Awesome work, really inspiring.
OMG…that is amazin.
If you dont look very closly, i wud have thought it was photo.
I dont think there is anything to crit at all.
Would love to see how u did it

incredible… simply wonderful. congrats on this character!
greets
froyd
Cool portrait

Amazing work! He seams so reel! Just…wow.:eek:
resistance is futile! to the top row

superb!



Stunning, very stunning.
Your work is great, not only your 3d work but your 2d as well. I spent a good 25 minutes looking through your site. For those who didn't catch it on the bottom of the picture, its http://FrancCg.51.net.
Just have to add my congrats… exceptionally well done!!
This is sexy!!! , i just kinda stared at it for a while.
Excellent

Five stars.
From your site I enjoyed "Abashais" very much.
First reactions…WOW!
This is really outstanding work, so photographic, its amazing…awesome stuff
Why isnt this top row yet???
To have so much talent, ah to have talent.
Its just fantastic.