Howdy!
My art name is Mushogenshin. I'm an Anatomy Technical Art Lead at Virtuos-SPARX*, and today I'm pleased to introduce a small ZPlugin I wrote to help with quickly changing the Polyframe display modes – called "PF Cycling" --, where you can set a same hotkey and use it to cycle through four PF modes:
Polyline only
Polyfill only
Polyline & Polyfill together
No polyframe at all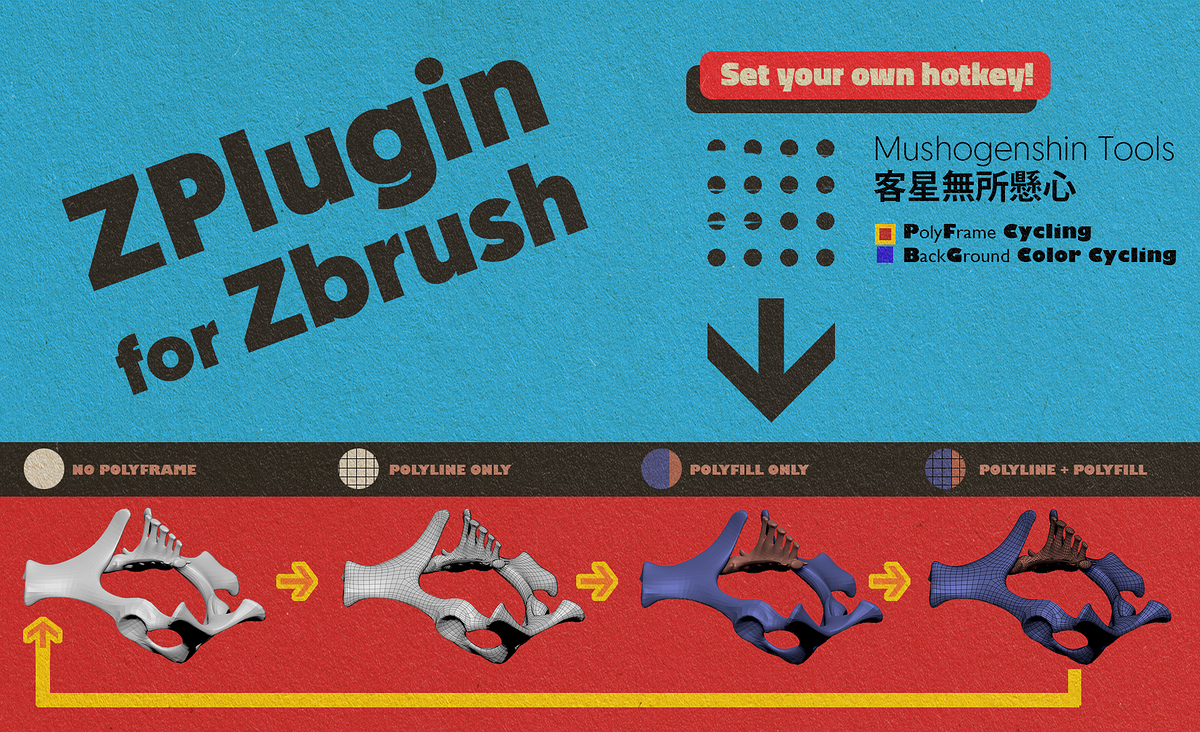 Also bundled in the ZPlugin is another functionality called "BG Cycling". You can use it to quickly change the canvas background colors during sculpting for a better view. I personally set its hotkey to Alt + B, and cycling the four background colors just like I can in Maya!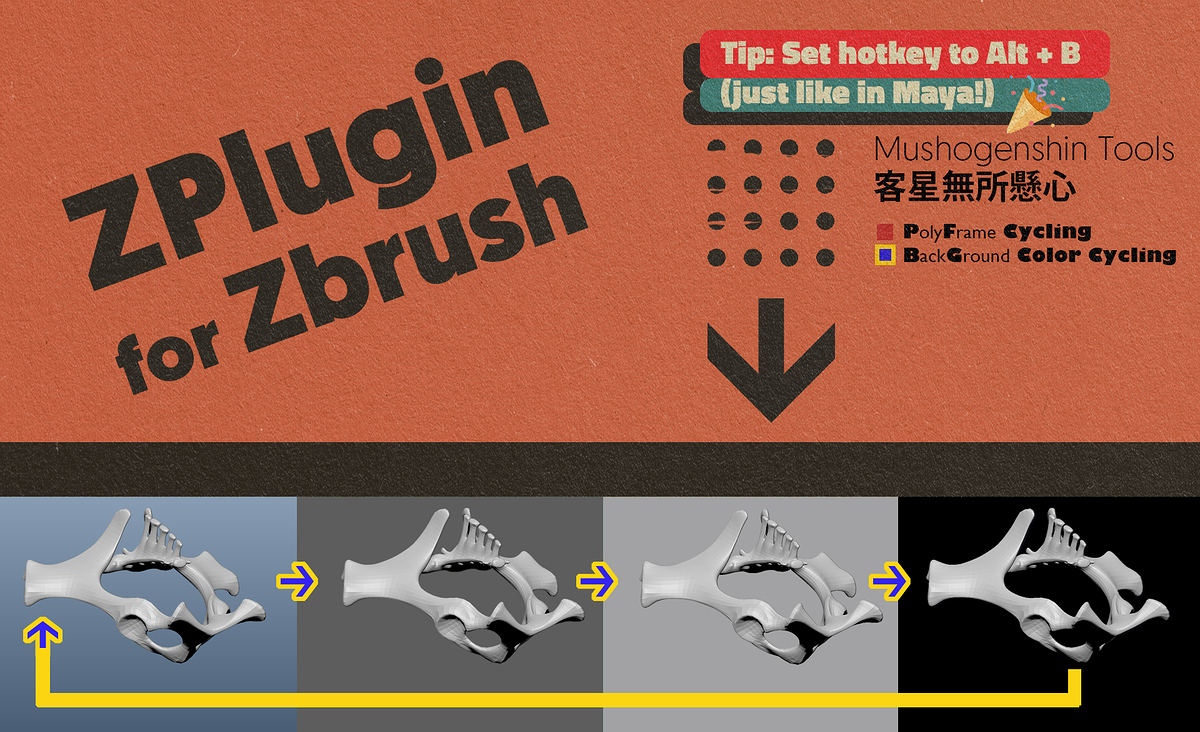 Last but not least, included in the ZPlugin is a button to "Force Toggle Sculptris". This allows you to toggle Sculptris with ease of mind, where you don't have to worry about turning off that BackfaceMask in Brush >> AutoMasking anymore.
You can download the ZPlugin for free on GitHub.
Feel free to report bugs and send me suggestions for improvement, too!
Cheers,
Mushogenshin