I have used a Plane3D tool to create an alpha brush.
Dragged the Plane3D onto the canvas
Created a new 2046 x 2048 texture map.
Applied 2046 x 2048 Displacement map.
The problem is when I do a "GrabDoc" and export as a PSD it is no longer 2048 x 2048 (see image).
What step am I missing?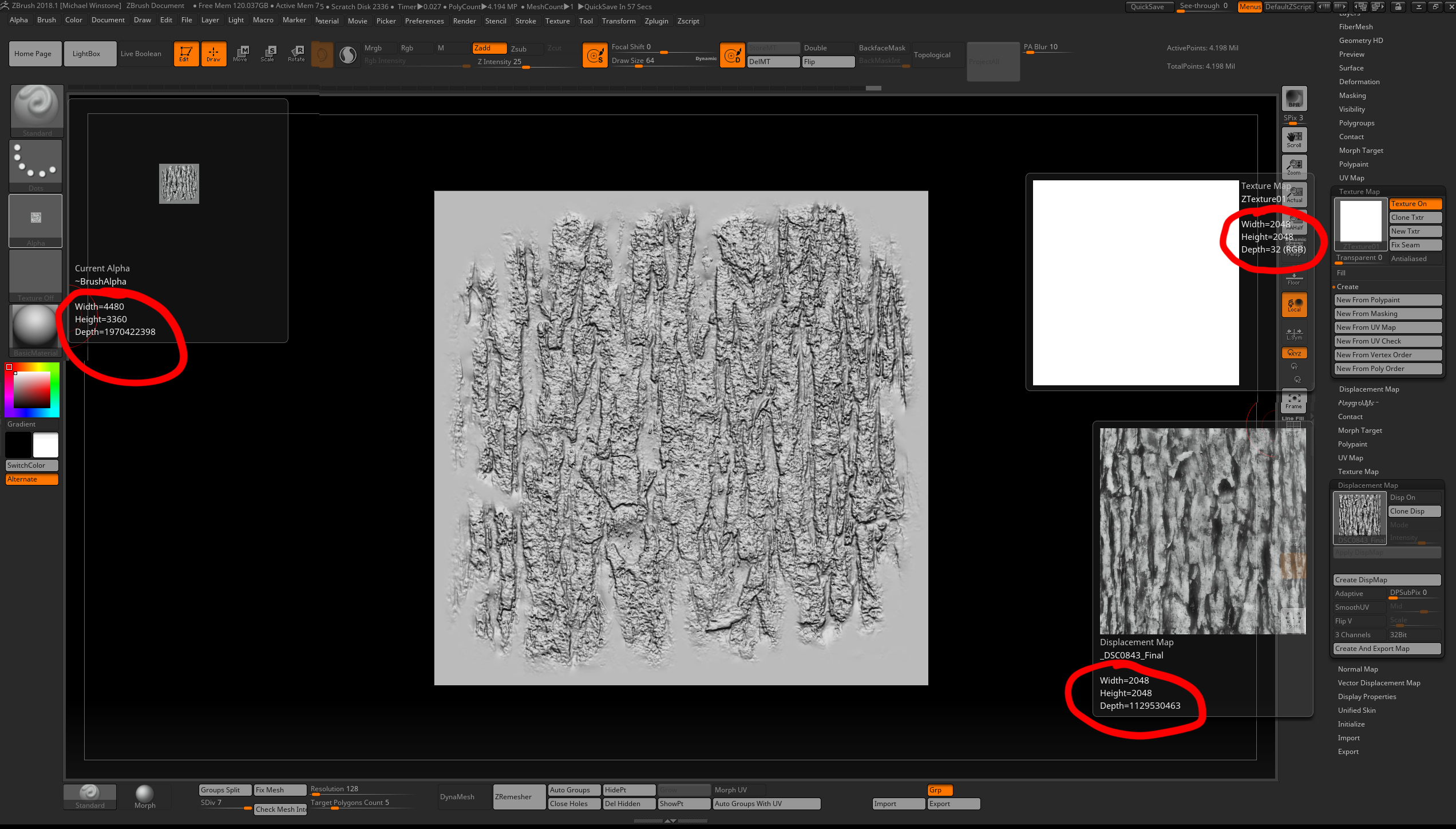 Thanks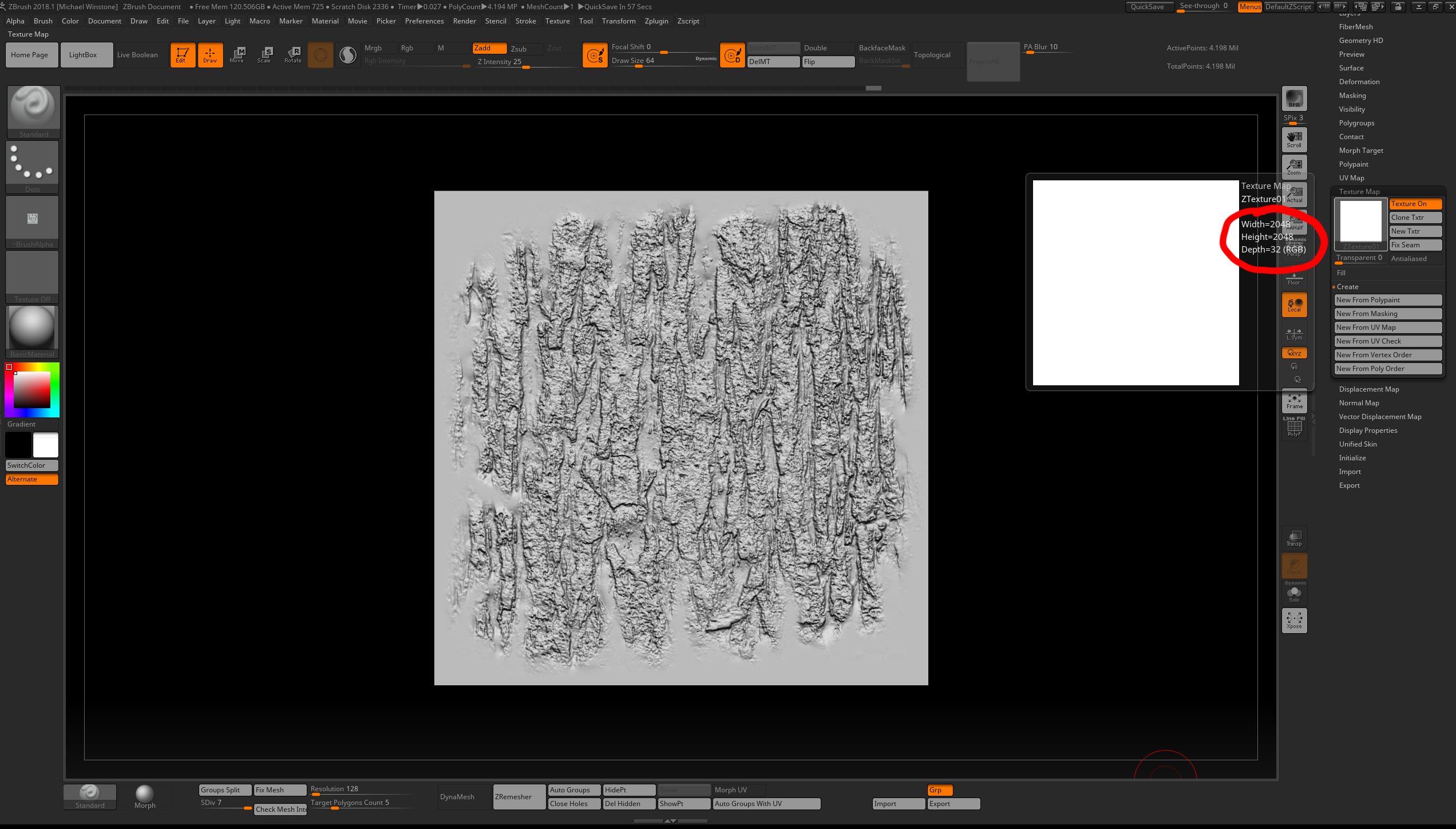 Attachments