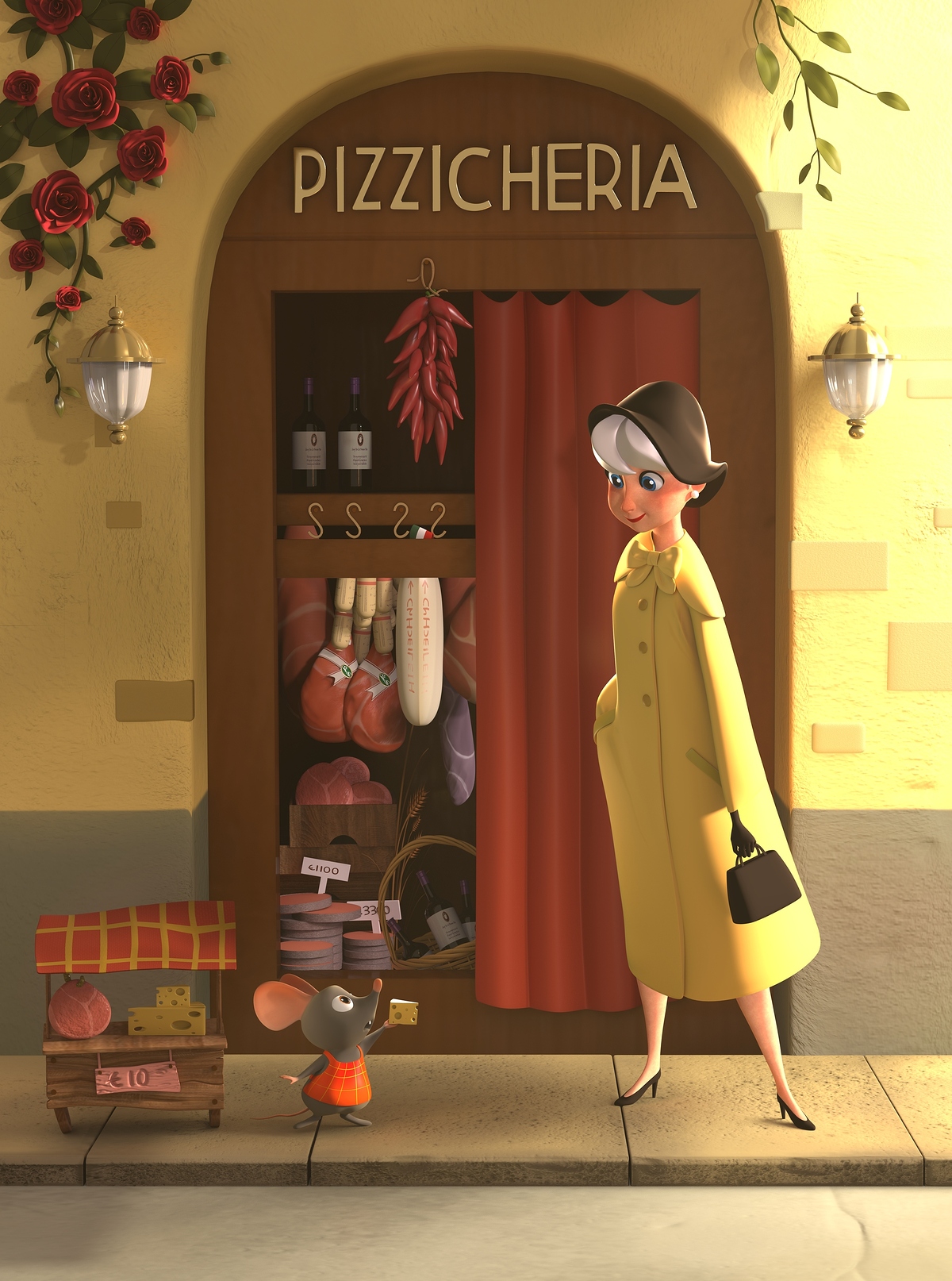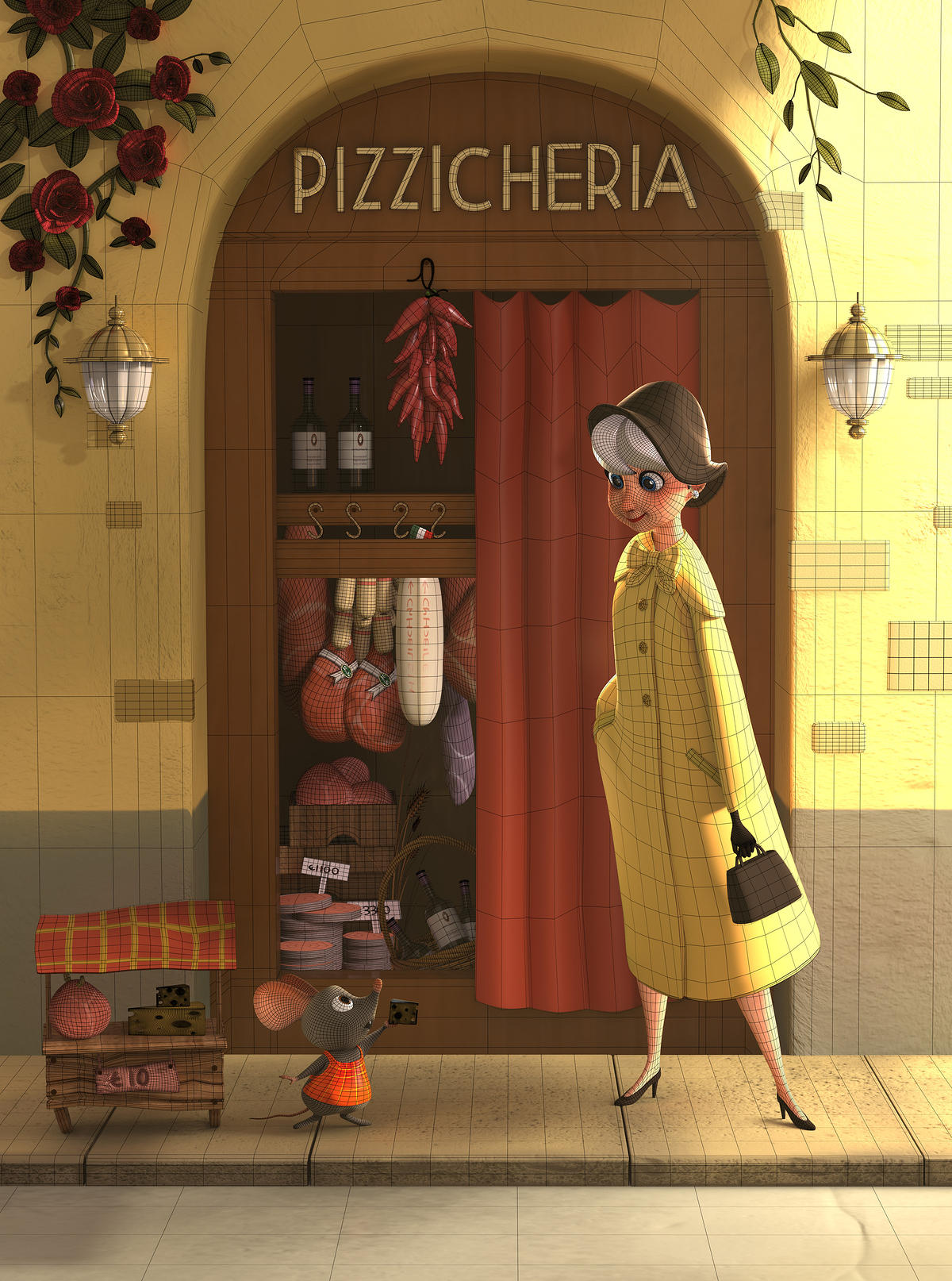 Hello, guys! I just finished my project, Pizzicheria.
It was fun to make environments and characters together. Especially, I love the mouse! It's so cute that he's showing his cheese to the girl haha.
I made it based on Hyuna Lee 's art. If you haven't seen her works yet, please check her artworks. She is an amazing artist!
You can see the details here:
https://www.artstation.com/artwork/GadAoB
3d art by Yon Lee @3d_ylee
Original art by Hyuna Lee
#characterdesign #3dmodeling #animation #3dart #cgart #digital3d #digitalart #3dsculpting #charactermodeling #zbrushart