Es un comienzo. Se aceptan sugerencias.
This is a beginning. Suggestions are welcome.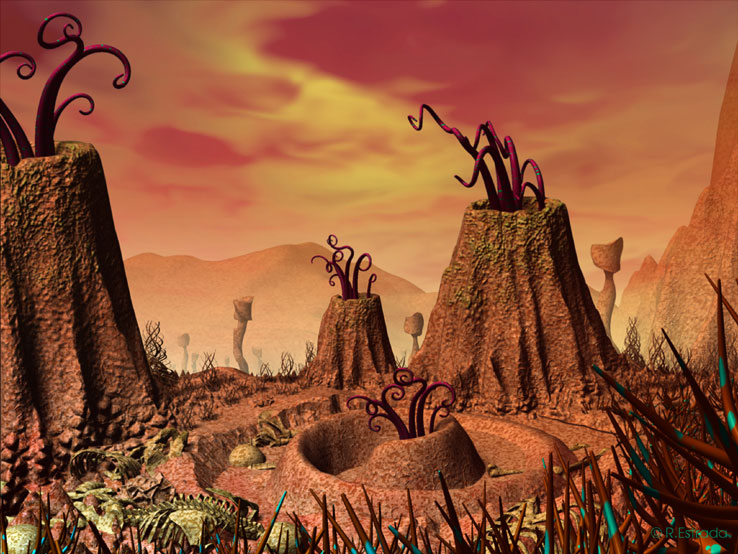 Nice work. Good colour concept

Toda la escena está montada en ZBrush; después, he grabado de cada layer un Canal Alpha, que he exportado para utilizarlos más tarde; cuando tengo la imagen en Photoshop, cargo los Canales Alpha como selección y retoco los colores a mi gusto.
Todavía no está acabada. Ya veremos que se me ocurre.
The whole scene is built in ZBrush. Afterwards, I've saved an Alpha Channel from each layer, and exported to use them later. When I load the image in PhotoShop, I load the Alpha Channel as a selection, and retouch the colours at will.
It's not finished yet. Let's see what's going on.
[attach=9253]paisajemarcianoalpha5sq.jpg[/attach]
[attach=9254]paisajemarciano25qg.jpg[/attach]
Attachments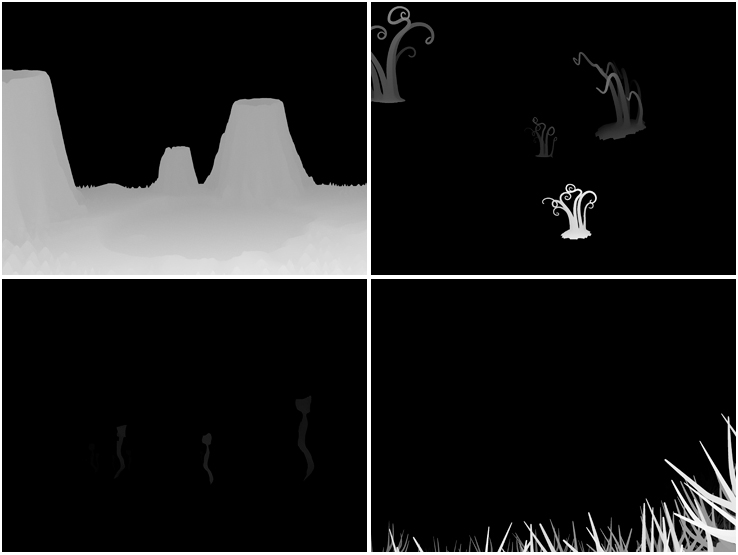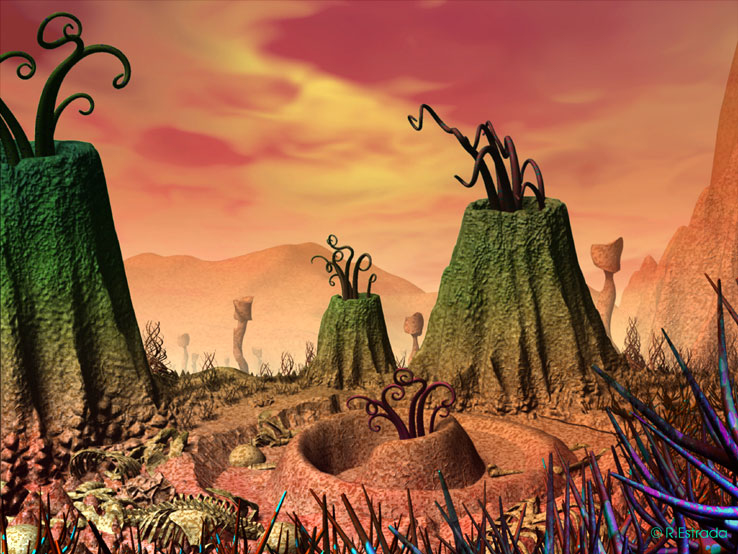 muy interesante aplicacion de recursos…!!

colega
very inspiring hmmmm feel like doing a scape now



Fun image! I really like the concept and the technique.

Sugerencia: pon uno de esos esqueletos bien visible a la derecha de la imagen (o a la izquierda, pero no en el centro), o lo que se te ocurra para reforzar la composición. Gran trabajo
Ya probé lo de colocar una calavera en primer término, pero quedaba demasiado evidente. Daba la impresión de que quería decir: "Fíjaos, es un esqueleto… ¡Qué miedo!" Por eso lo dejé como está ahora. Contemplas el paisaje y observas los tentáculos que no parecen amenazadores, hasta que ves los huesos. Es entonces cuando imaginas lo que pudo pasar y te das cuenta de que detrás de la belleza debe haber una trampa.
Gracias abraXas por tu sugerencia.
Unos cuantos retoques…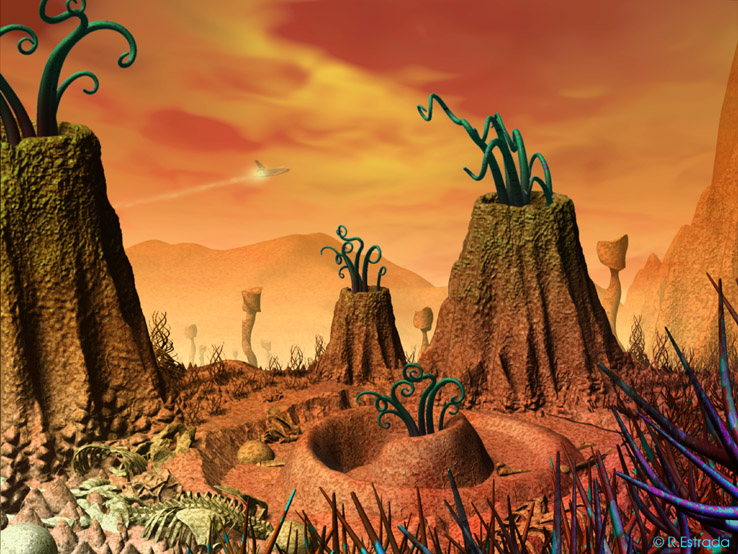 Otro más…
very nice fantasy world. I like the colors you put together.
Fantastic work!

I really like your colours.