Hello everyone,
My name is Vincent Ménier and I'm a young artist living in Montreal. I've been reading ZBrush Central and enjoying everyone's work for years now and I've decided to show you my work as a beginner.
I hope you enjoy it and feel free to give me any advice. I'm very open to criticism since I want to learn and grow as an artist.
To sart off, I first studied a model from Nick Zuccarello that he named Manimal. I've learned a lot of the basics of sculpting while sculpting this awesome design.

Then I wanted to give a shot at making an original design. I fell in love with the work of the artists at Arkane studios on the game Dishonored so I tried creating my own Dishonored character. The art on the back is owned by Arkane studios and I'm taking no credit for it.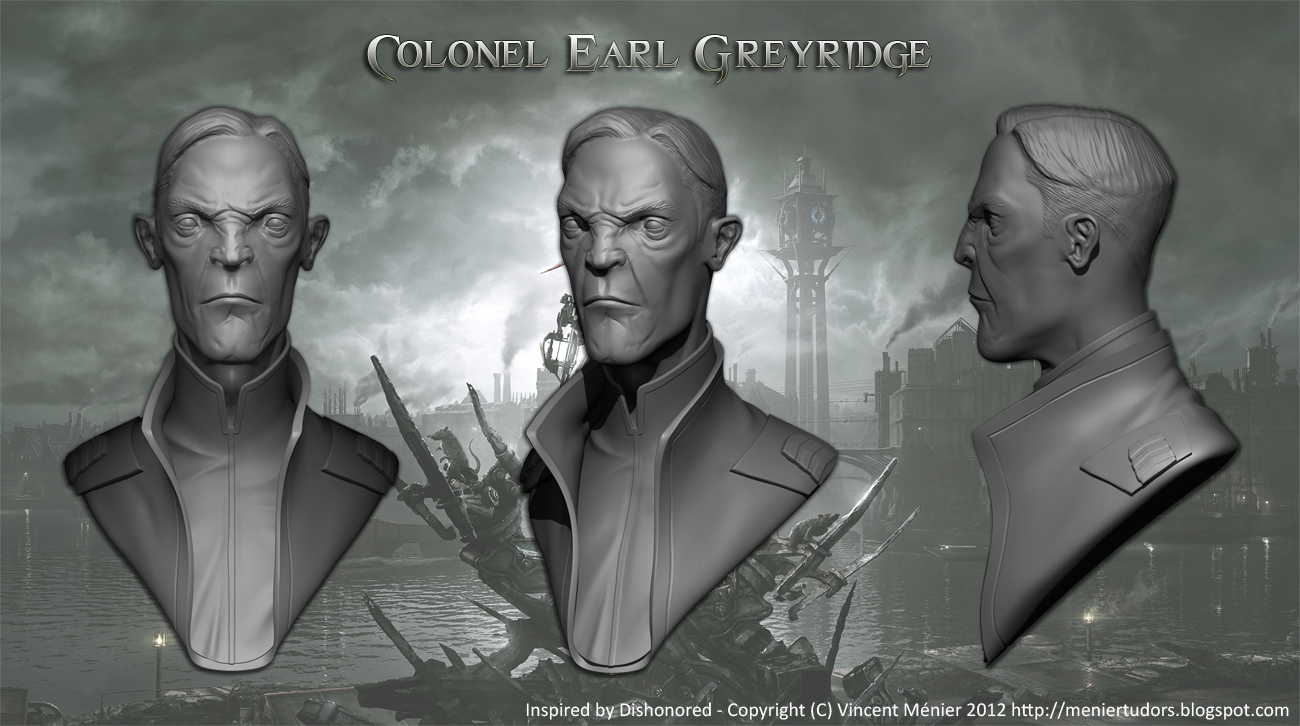 Attachments