Hi,everyone. The following pic is my newest work. I'm a 3D Artist and my name is Wuling. Also I am an Anime fans. I'v always wanted to use CG to show one of my favorite anime characters . Hope one day it will be one of my best work.The process of doing .it is the process of learning. I learned a lot from it. Hope you like it.
Orainginal idea
The idea comes from fictionDiablo3 . I like play games. For such a non game hero characters story. It is very attractive.And the main character he is also an old friend with our adventure journey - Covetous Shen.
I hope can use lots of stuff to fill up the small secret-chamber. So I searched a lot reference about chamber of secrets and haunted house then added some Animal specimens, spider's web and some magic books to create an ancient atmosphere.
Clothes I chose Middle ages gorgeous dresses.I combinated some different color material to created this effect.
Covetous Shen walking in a unkown secret-chamber. He looks around to check. There's no one except himself. He turned his wrist rush into the secret-chamber. Before the door shut down there is a shadow quickly follow him enter in the secret-chamber. Covetous Shen he doesn't notice it. At front of the candle he take out a treasure and look at it carefully. But he doesn't notice danger is coming…
The shadow behind him is a killer who hired from his enemy wants his life. Killer is ready to thrust the dagger into Covetous Shen's heart…
This work originality comes from Gino always ***8220;orphans and the jeweler***8221;
i hope you enjoy it:Dhappy zbrushing~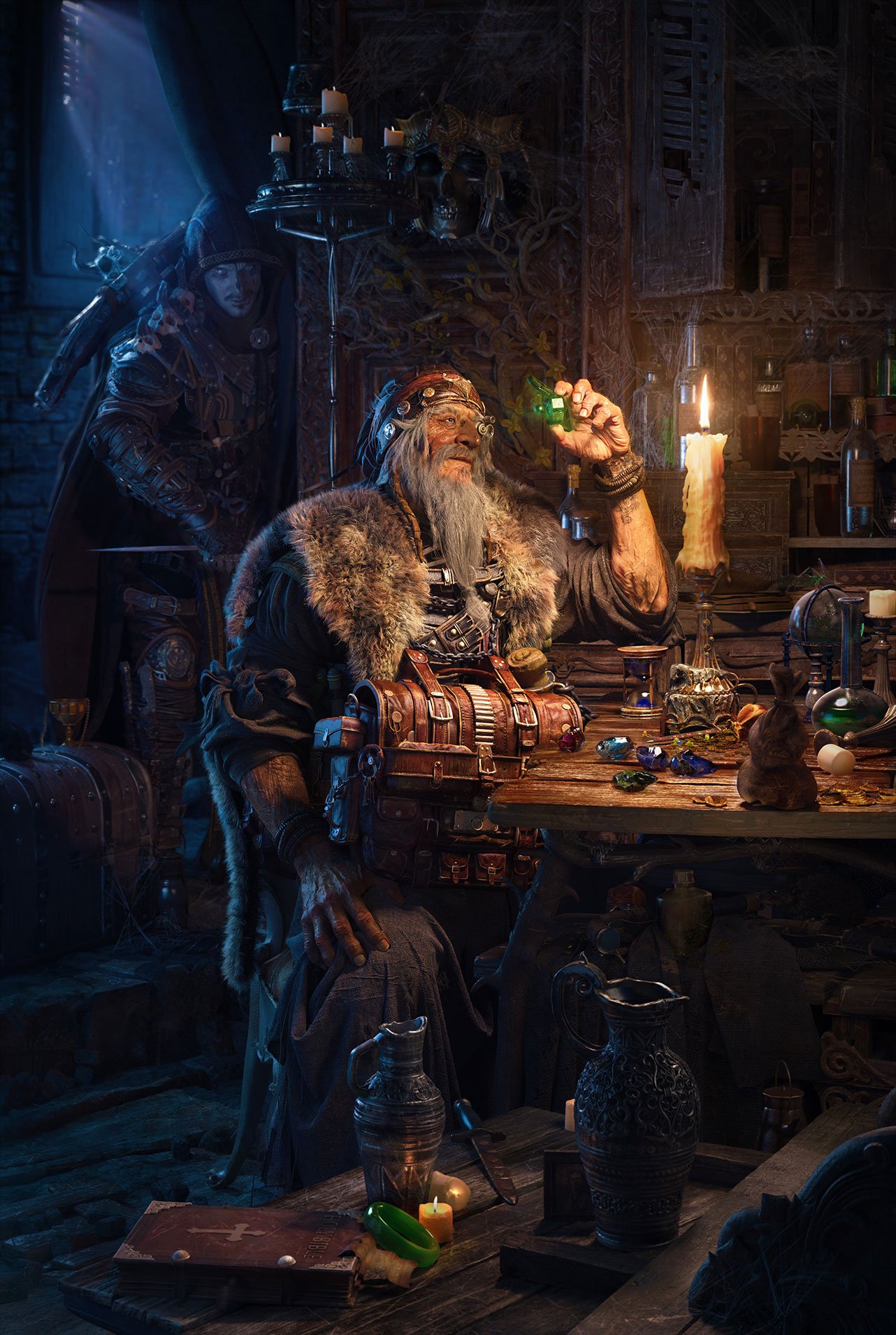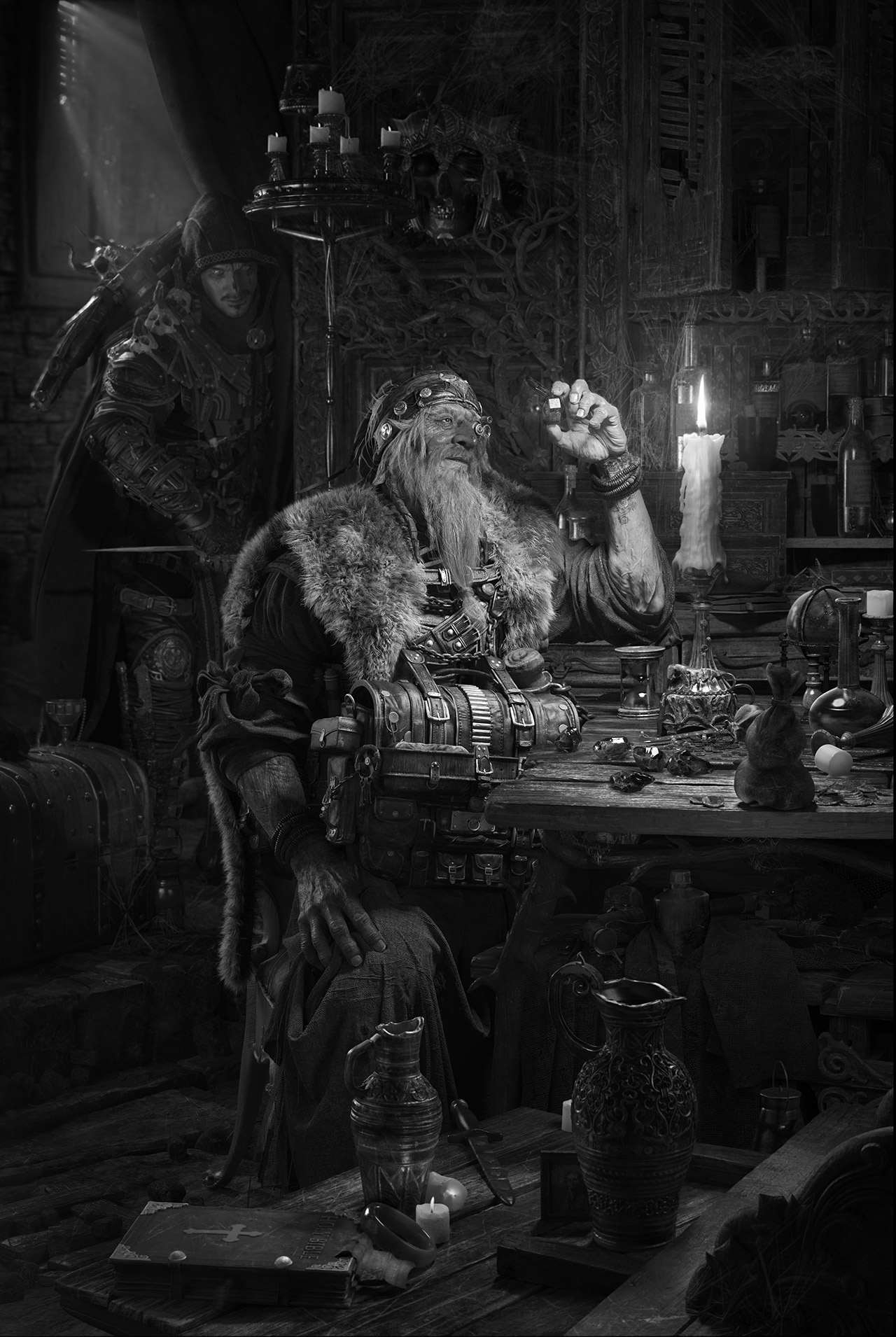 Attachments