Hey guys! I'm really excited to finally share with you the creature concept I developed for my new course on The Gnomon Workshop. I used ZBrush for sketching (2D), sculpting and detailing, polypaint and posing. For the final render, I used Keyshot (with the ZBrush to Keyshot bridge) and Photoshop for the final compositing.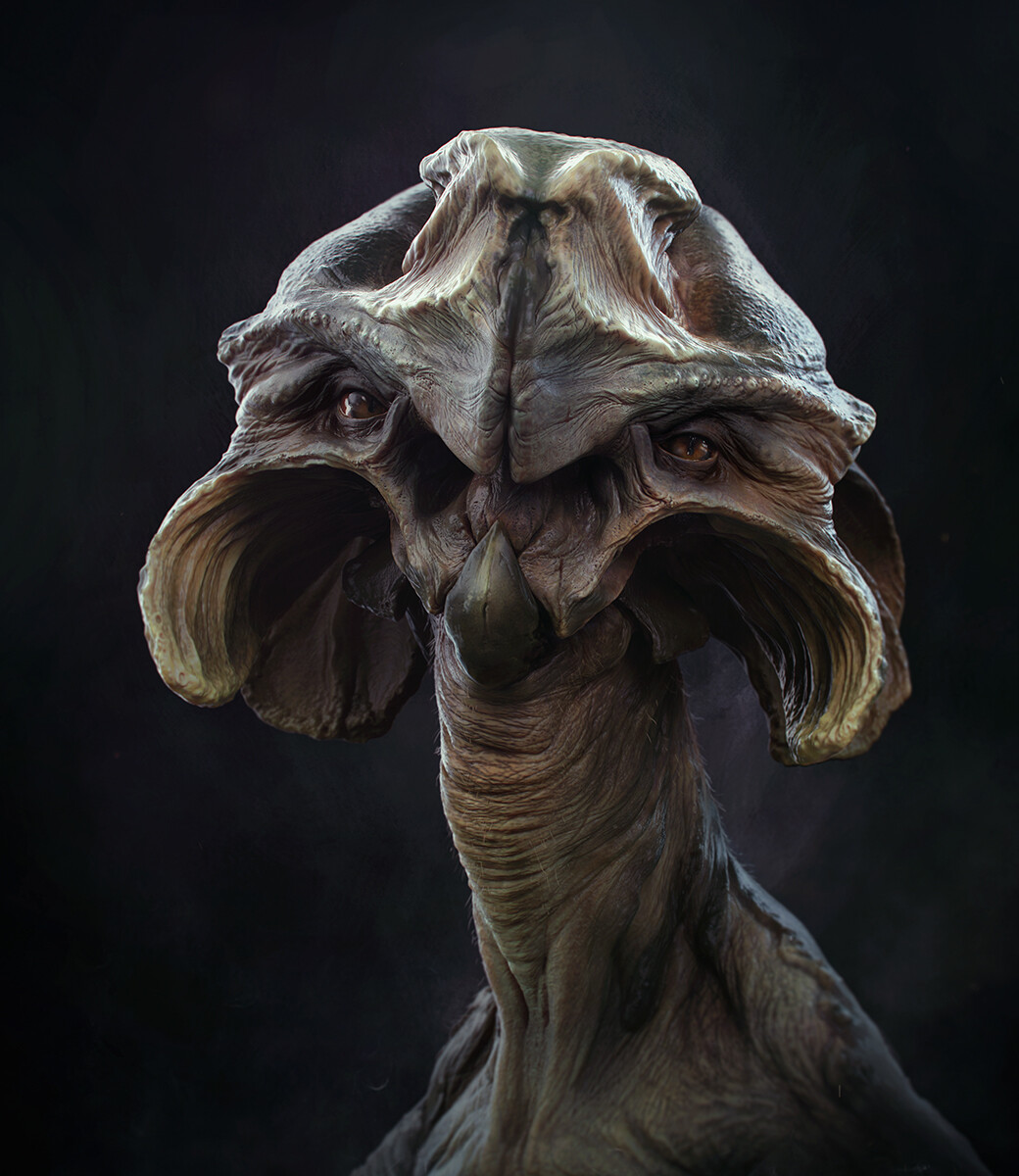 Sculpt > polypaint > render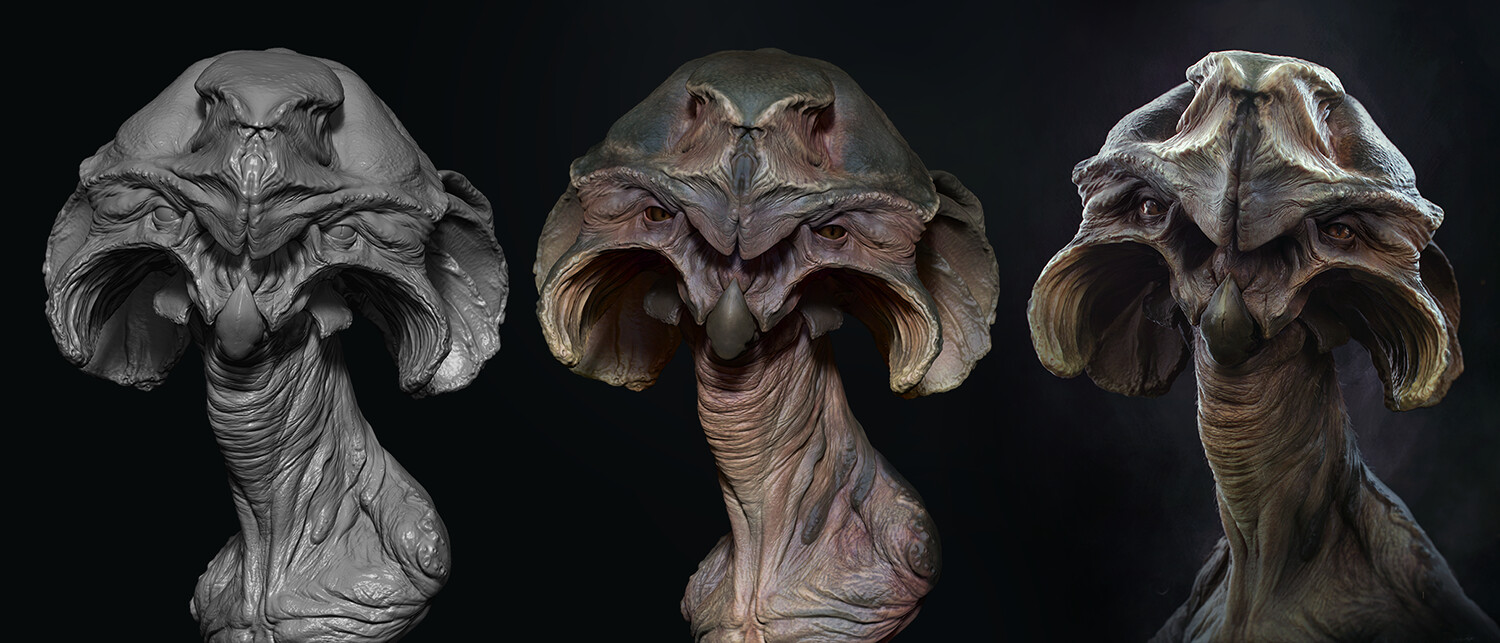 These are some early variations using the technique I show in the workshop: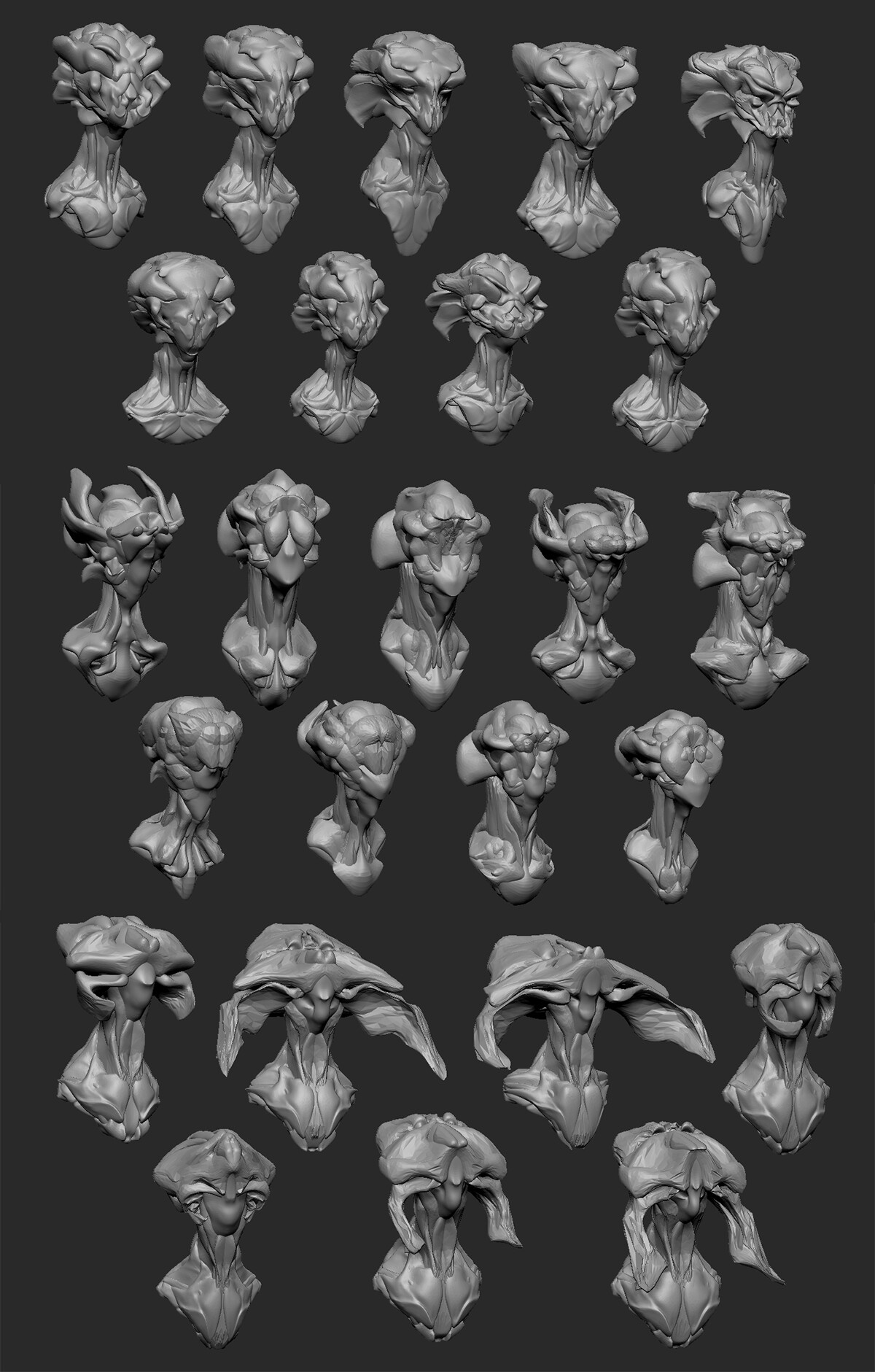 A few lighting variations:

Also here is the little trailer for the workshop:
Hope you guys like it!