I made a sleeping woman.
This is a very cautious adult images…
Thanks.
http://painzang.cghub.com/
http://www.facebook.com/Painzang
Attachments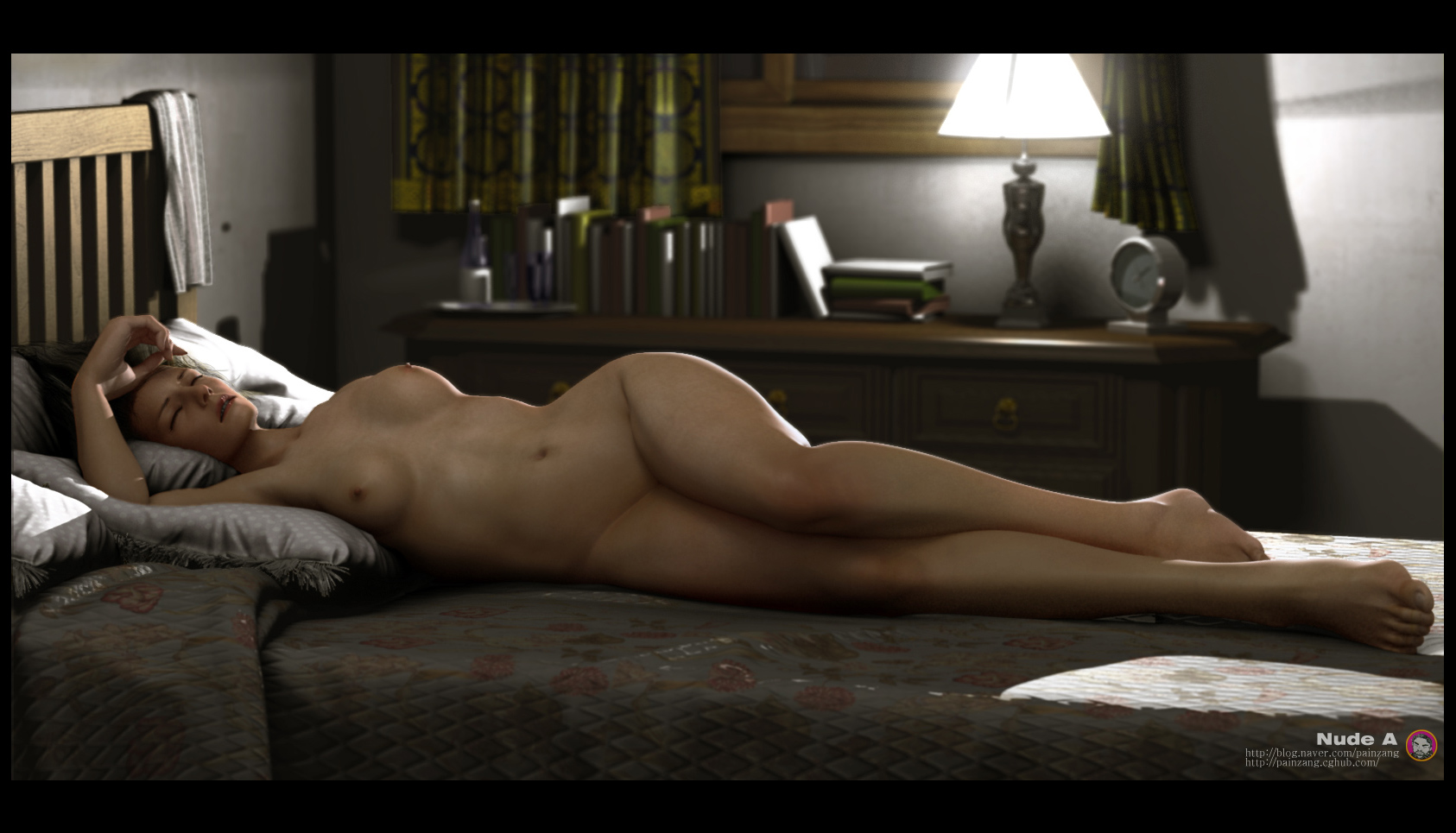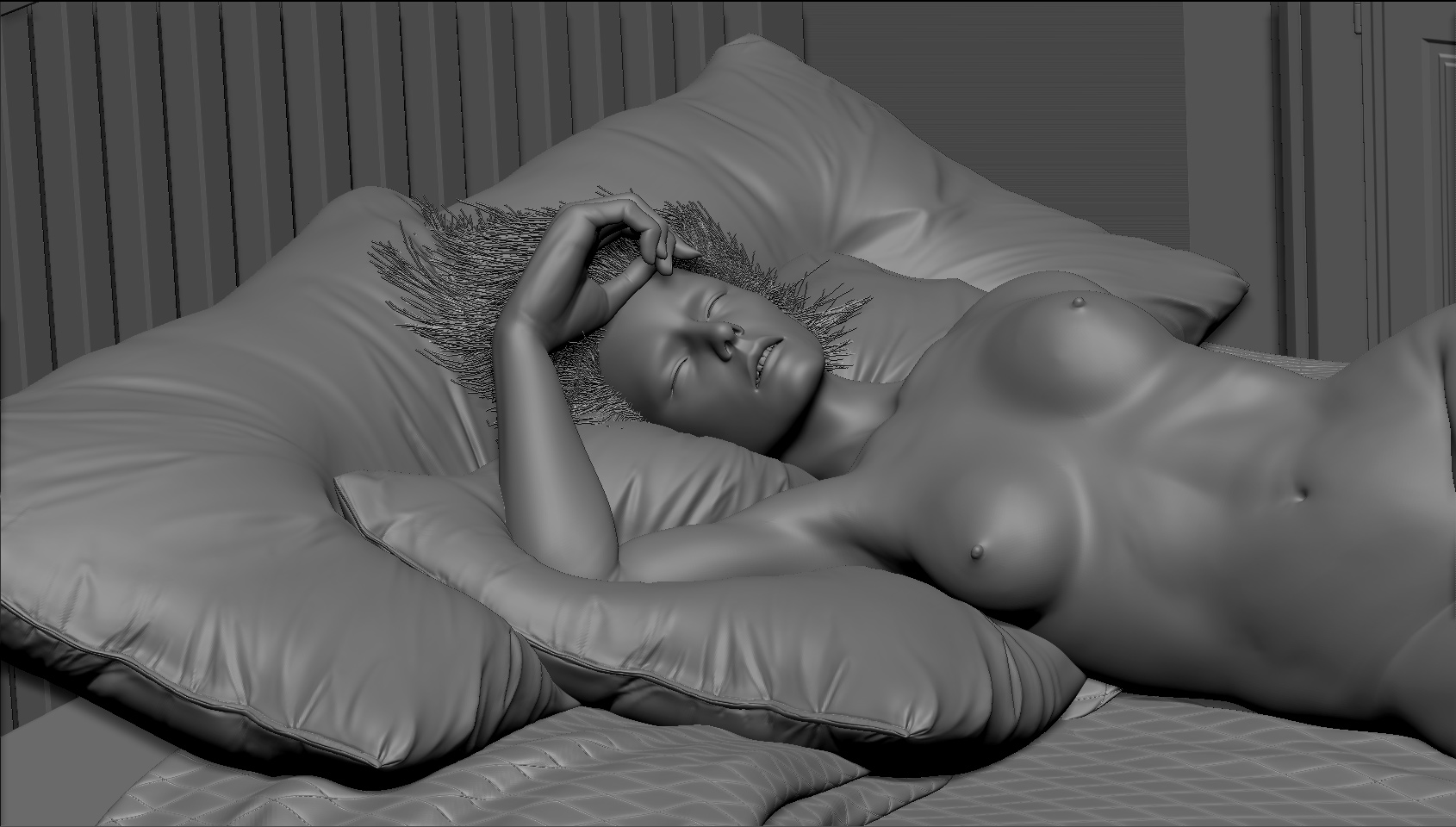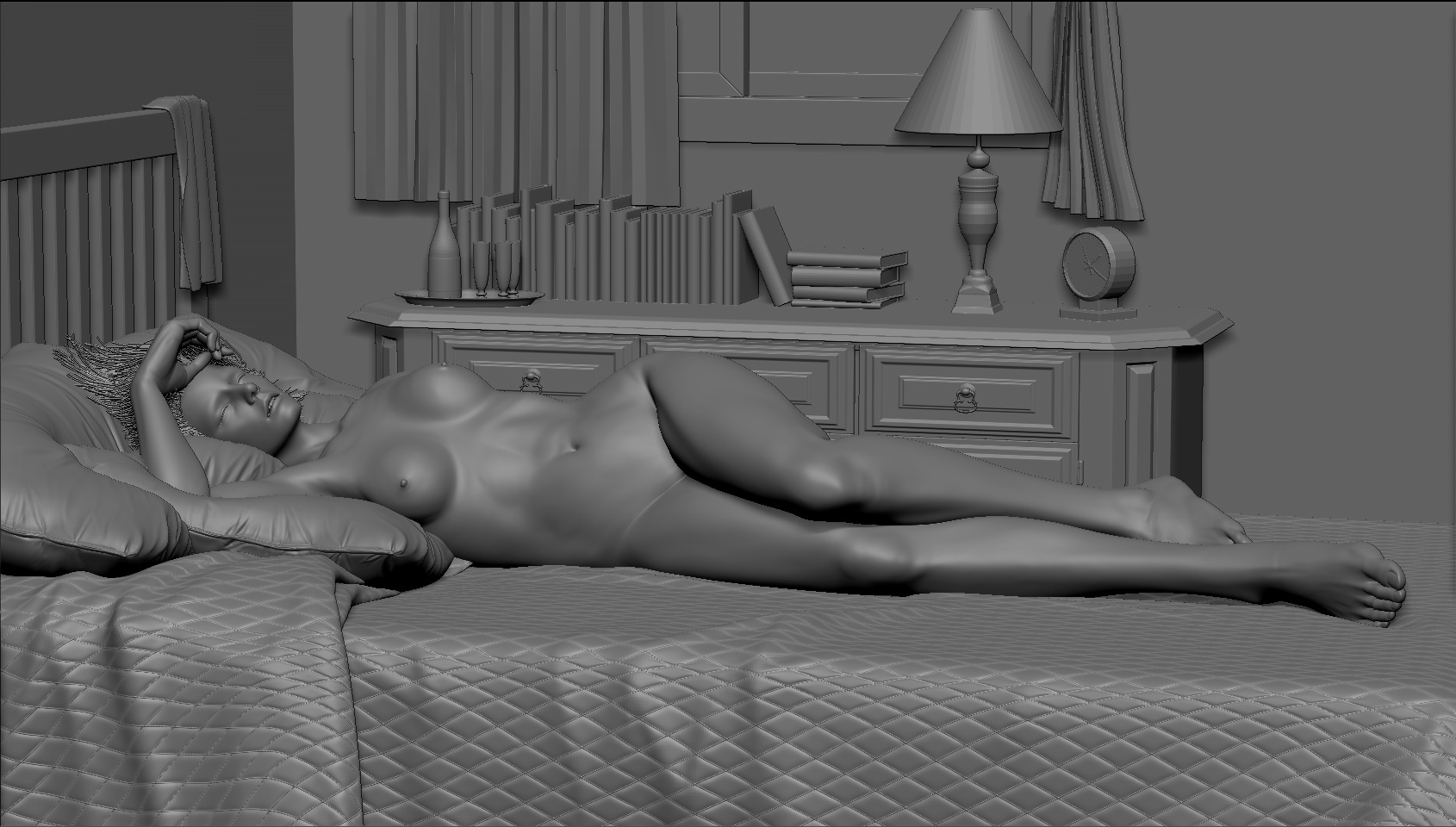 Very nice work on this one!
Is it possible to know what is made with ZBrush, and perhaps what has been made with other software? Some ZBrush screenshots ?
I think the body is nice, the head seems to give a feeling that it is different from the body. The background give me the feeling that you spent less time on it than this nice body

Very Very Nice…
A very beautyful woman, good job there, perfect work on anatomy. I love the soft shapes of her body and the overall mood of the scene is great!
Maybe the background isn't as great as the model is.
I have same feelings about the head and her hand as Thomas. Maybe its because of lightning, the skin looks much smoother there.
Also, I think the fold between groin and the right thigh is too soft.
Beautiful piece …Excellent job done on it…

small_orange_diamond:)
Glenn
Nice work on the figure. The overall render creates a subtle sense of drama.
Incredible! Great job on the lighting…
wow amazing work!
it / she looks real!
Wonderful job on this. I love these works that are complete scenes.
Ezra
Images were rendered in softimage.
Thanks
very nice! serene and peaceful image.
I do adore the black and white picture. It look like a real good capture from the lens.
Great work !
Hi
I second posing nude work was in progress.
Hair and rendering have finished. Zbruhs4R4
Thank you.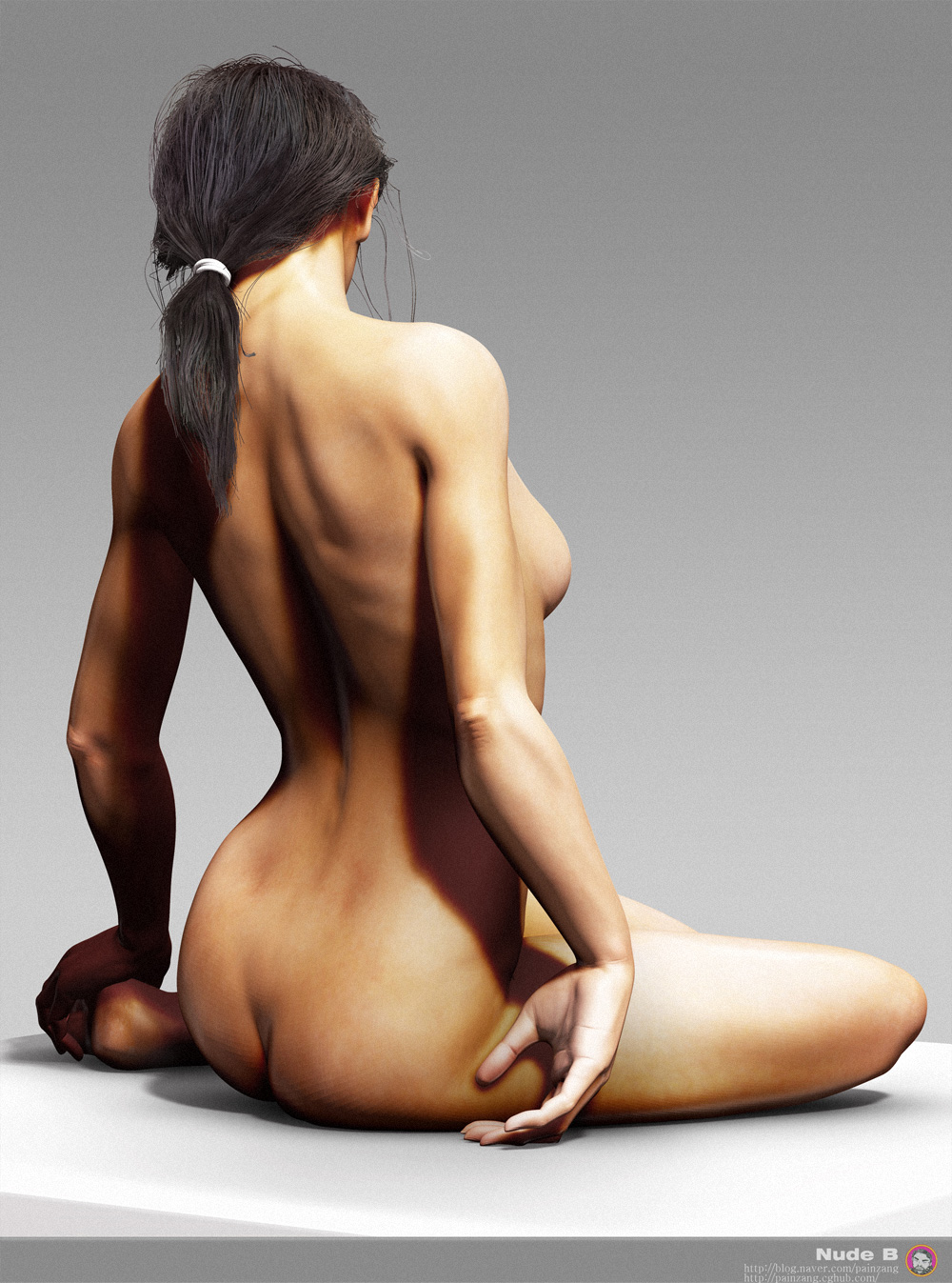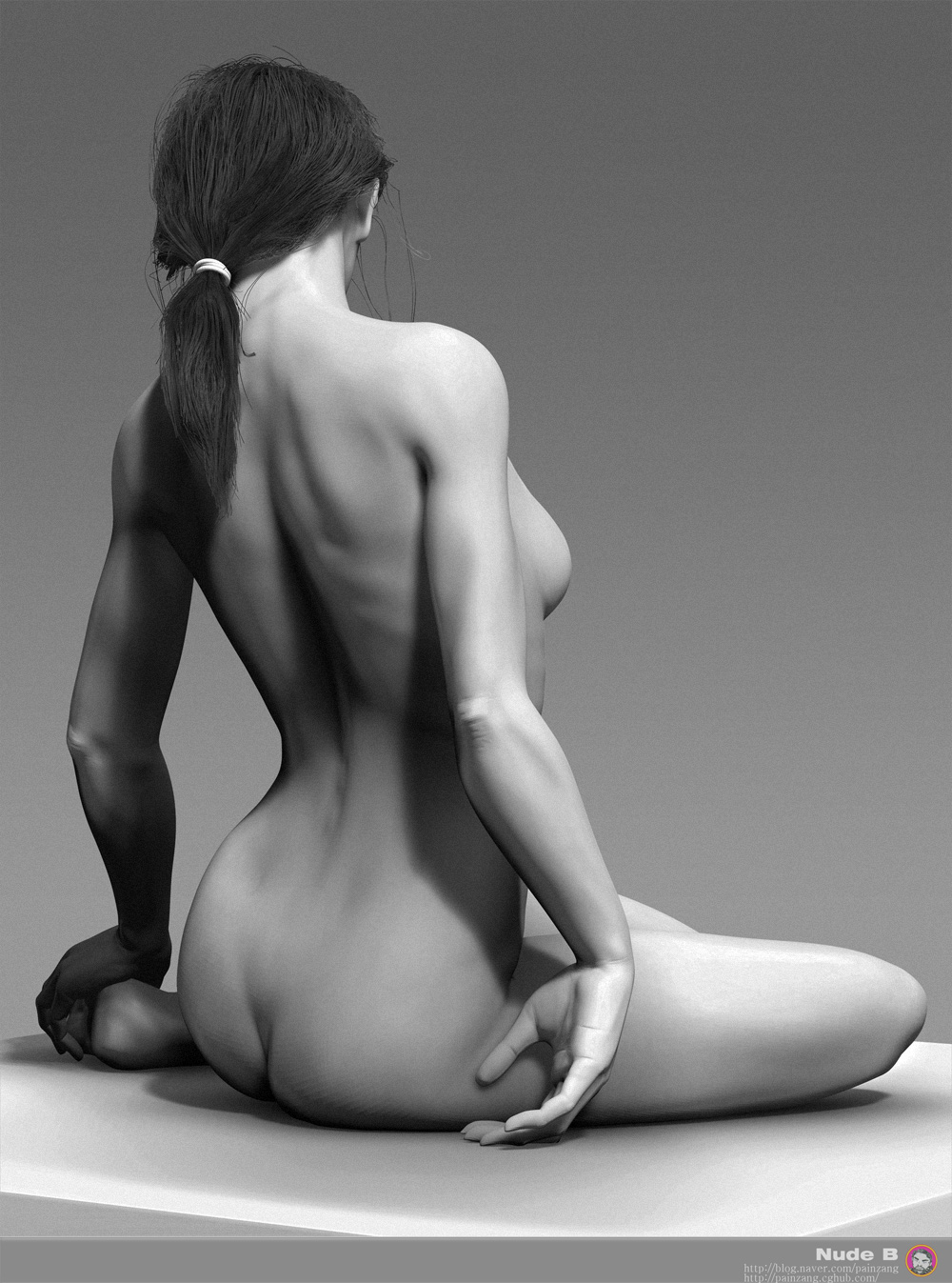 Nice!

Nice, attractive…
I think someone has to invent the back smoothing surgery for her though. Or ass dynamesh.
Also, the neck looks a bit too strong/thick maybe because of the position of her hair.
I wouldn`t refuse her anyway

there is something cool about the color render - i don't know if its the lighting or the material you chose, but it has a subtle stylized effect that's kind of illustrative in a way. You can really see it down by her hand for example, where it looks almost outlined against her leg. The hair is also nicely done - i really like the flyaway hairs that really give it a sense of life in interest. i agree with silvaticus though: the neck looks a little too thick, and you can see the mesh stretching without enough subdivision in the ass, where the forefront cheek also looks perhaps a little too disproportionately squared off or shortened against the ground.