A bust I've been working on mostly on my tablet back and forth work
Attachments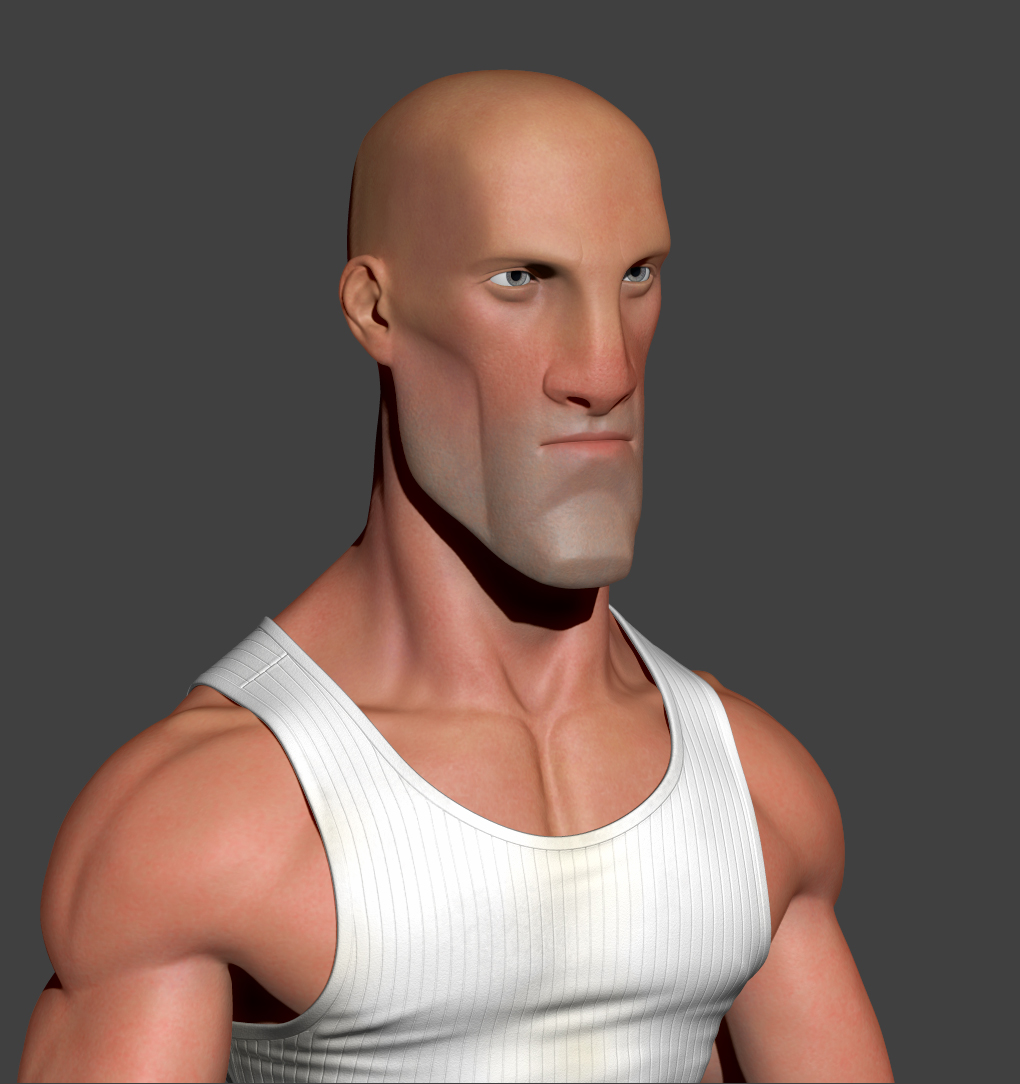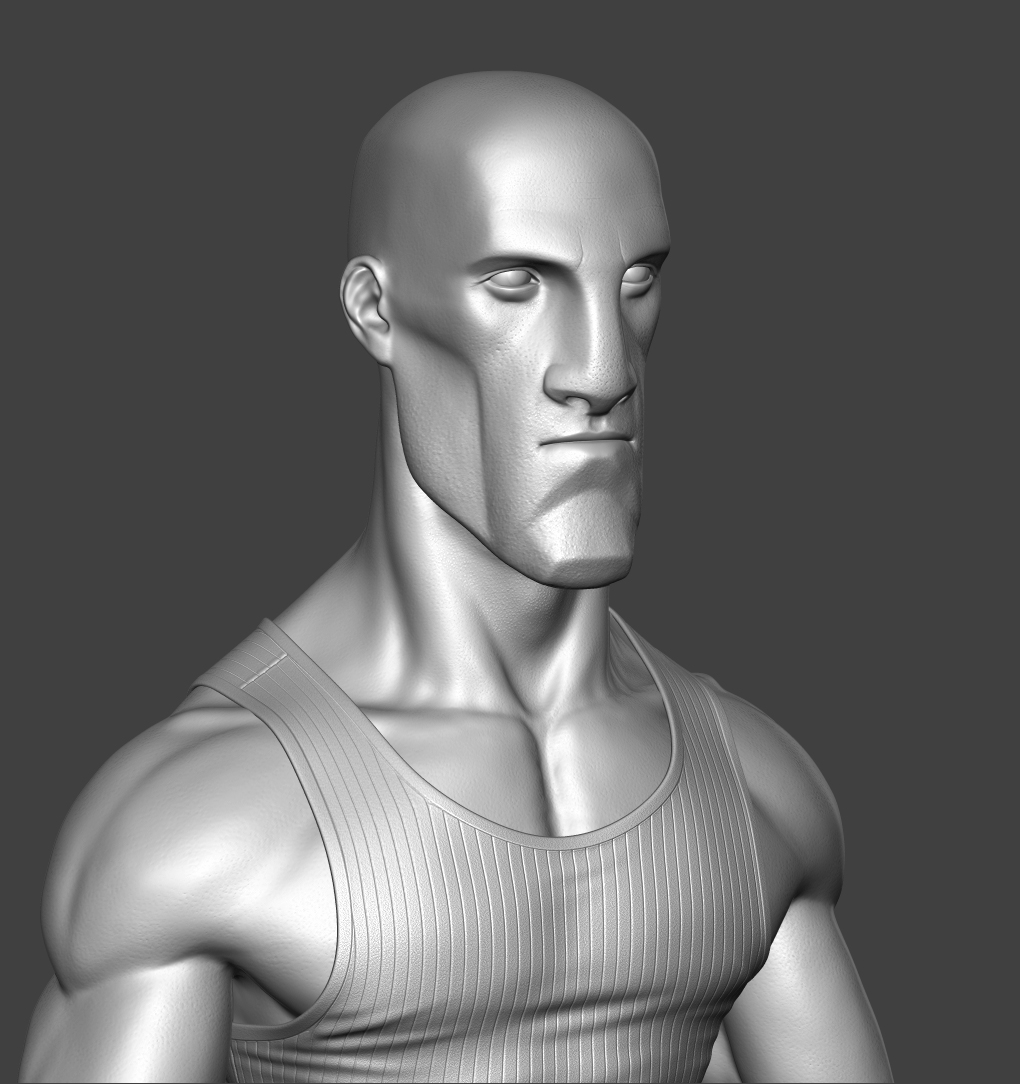 Awesome sculpt. I love the sharp lines of his jaw, chin and nose. I think it could be nice to reference it again softly on the deltoids or pectorals. Nice paint as well.
Cheers
Just wanted to say I really like the simple/clean style of this face. It has a lot of appeal. I concur with the last poster, it would be nice to see that style carried through the whole body.
Thanks guys.
Tried out a couple of different materials for the skin…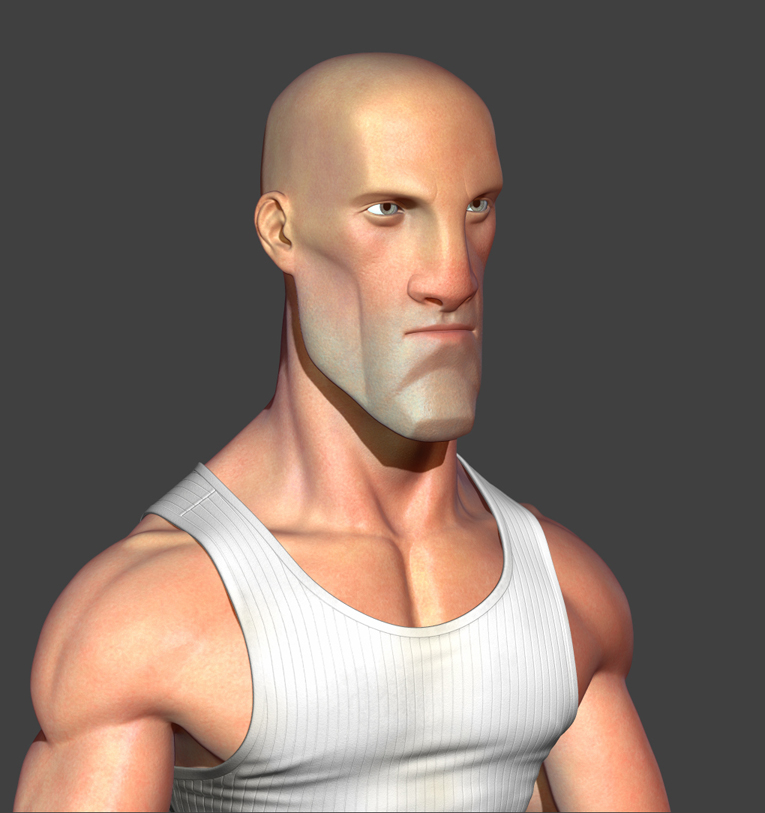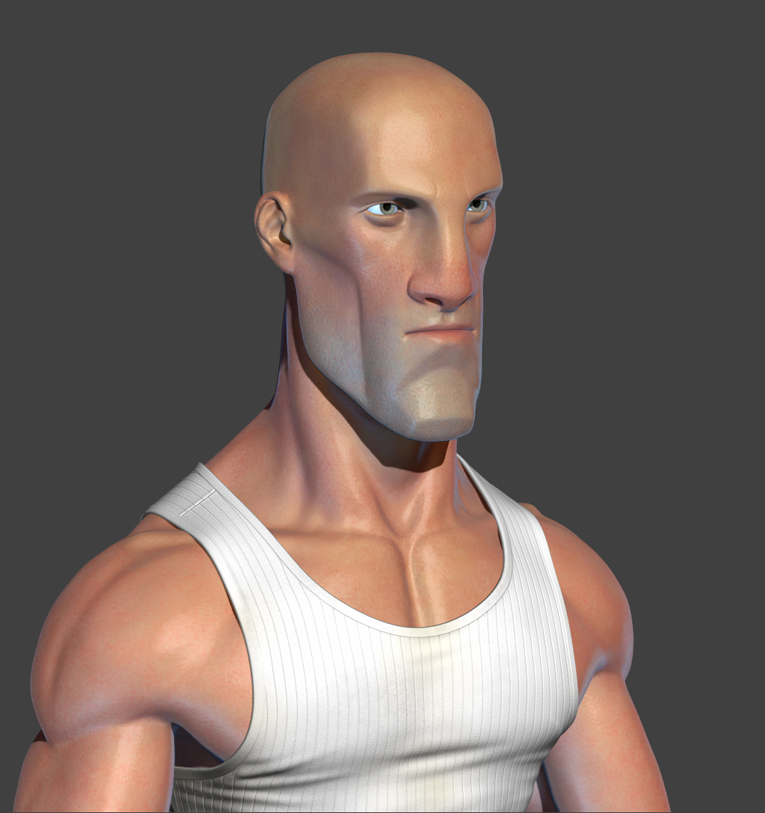 Hay Nolan, been a while dude

Nice to see you stuff really like the look of this guy real clean lines.
the vest is super clean.
i agree the style slips a little as you move further down the character
but the thing for that stands out is his lack of eye brows because the stylized face
from the nose up could seem very plain i think some nice angular eye brows could really
help … but hay that`s just my opinion either way great piece
Keep it up dude

J
Hey Jon Boy!
I have to admit the lack of eyebrows is a little disconcerting. I couldn't quite get them to work on the concept sketch I did for this piece - he just seemed to look better without. I may have to go back and revisit…
How's life in the motion picture VFX biz?!
Just finished this competition entry.
If you like the design I'd really appreciate your vote which you can provide by hitting the button at the bottom of this link…
http://www.inventurecloud.com/supercompetition/projects/44/?ref=mwLrSJpH
I believe everyone who votes has the chance of winning a 3D print of the winning project.
Anyway, vote or not, I hope you enjoy the model

A big nod to zbro for the excellent matcaps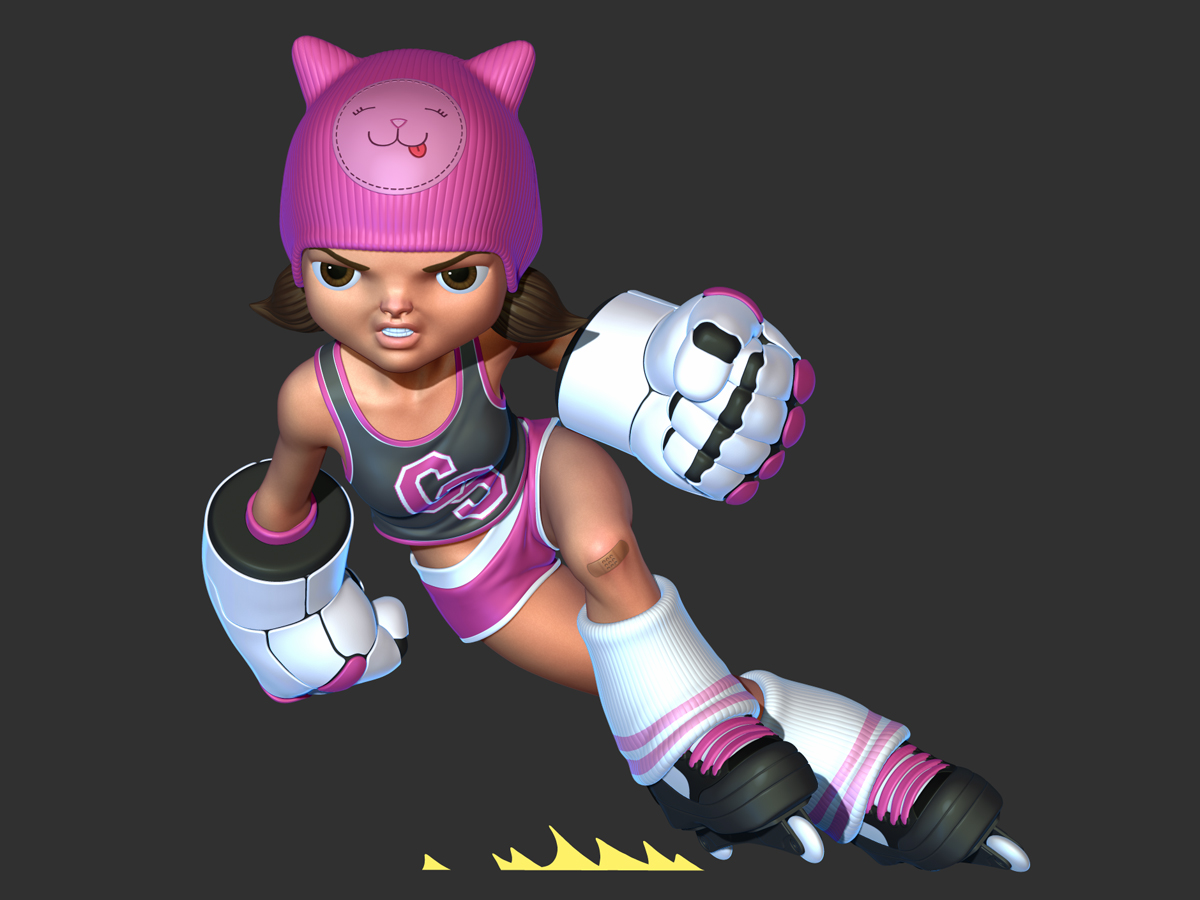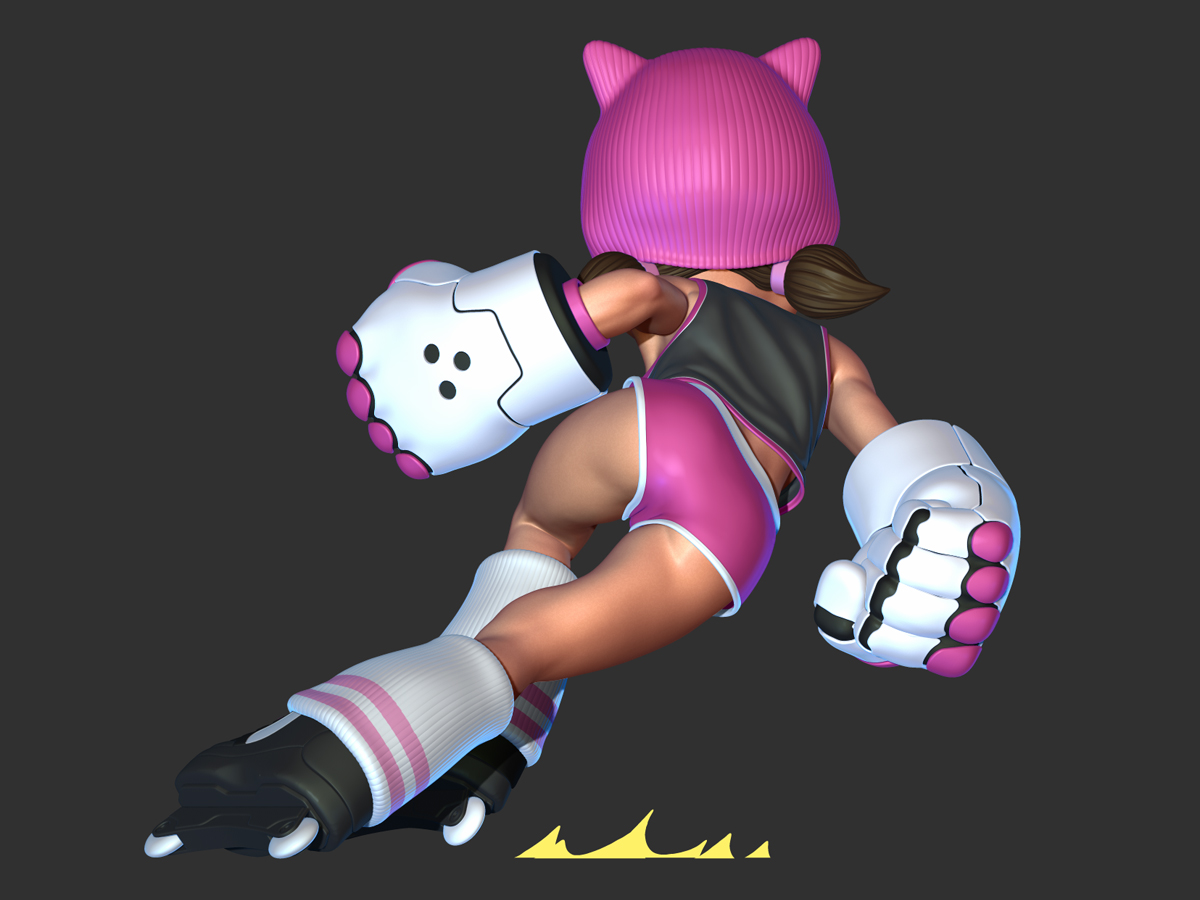 I love this last character, very clean, well done and well presented

Thanks Toddd!
Some more views…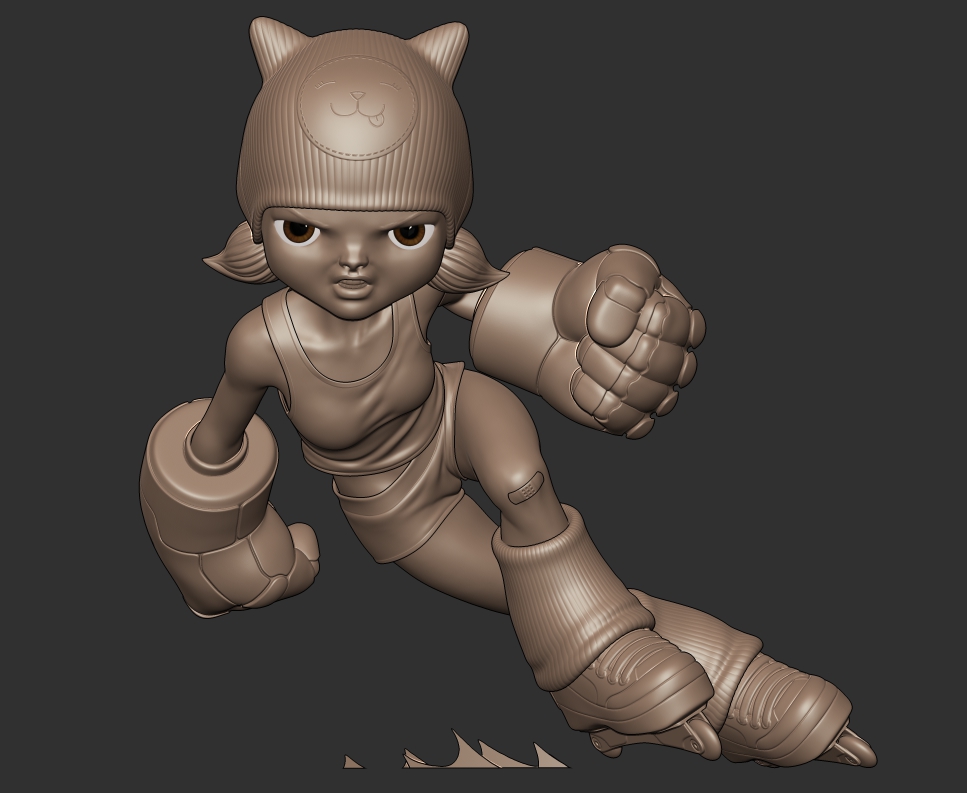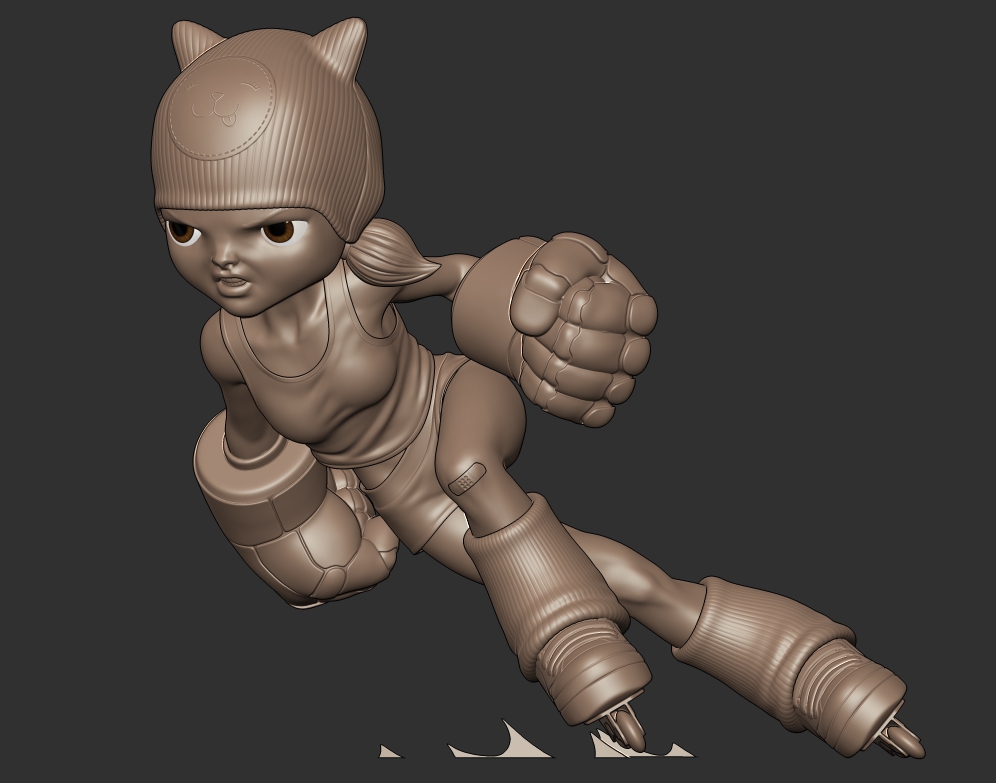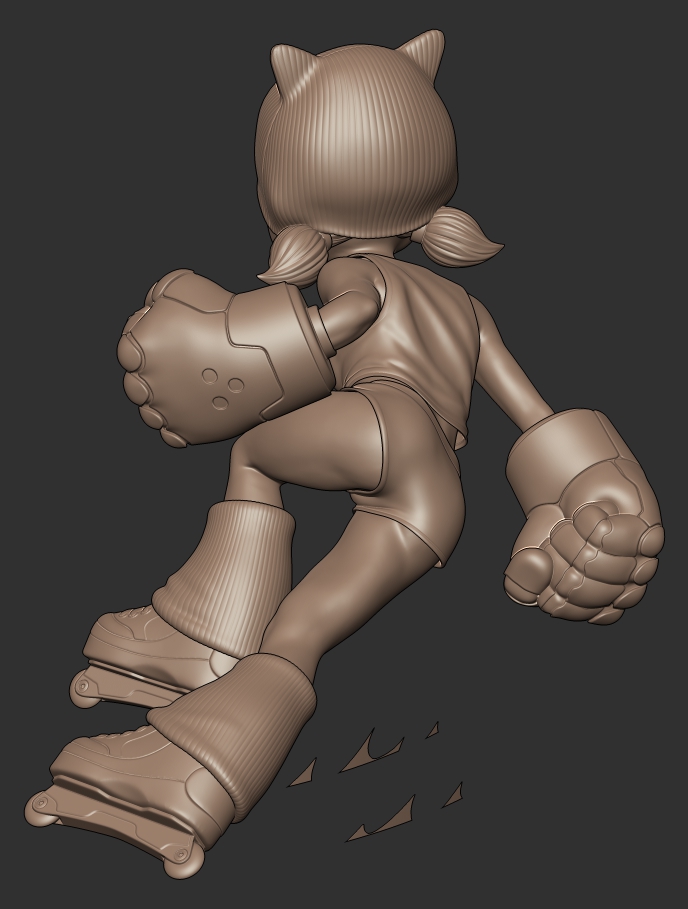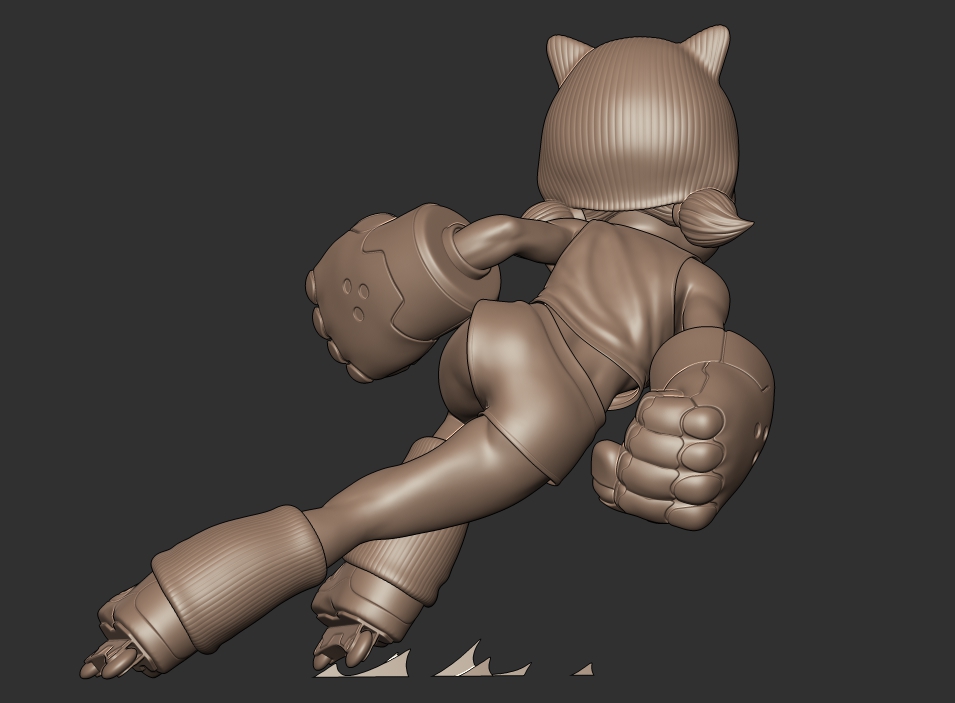 Nice job. Very clean sculpting, and I like the action pose. Her face reminds me so much of a friend's daughter. I just wonder if she's a bit too voluptuous, or sexy. Her face looks like a younger girl than her body does.
I've recently been experimenting with a cel-shaded look on some of my old models…
Wow. amazing result! its all cell shading or PS retouch?
Nice! How much have you had to clean up the line pass by hand?
nice toon shader, did you have to add the cross hatched shadows in post or is that tuned into your material?
Very interesting. Looking forward to reading your responses to these questions. I really like the look of it.
great stuff!
Must'a missed this thread
Awesome cel shaded render. Any chance you'll share your process?
Cheers!