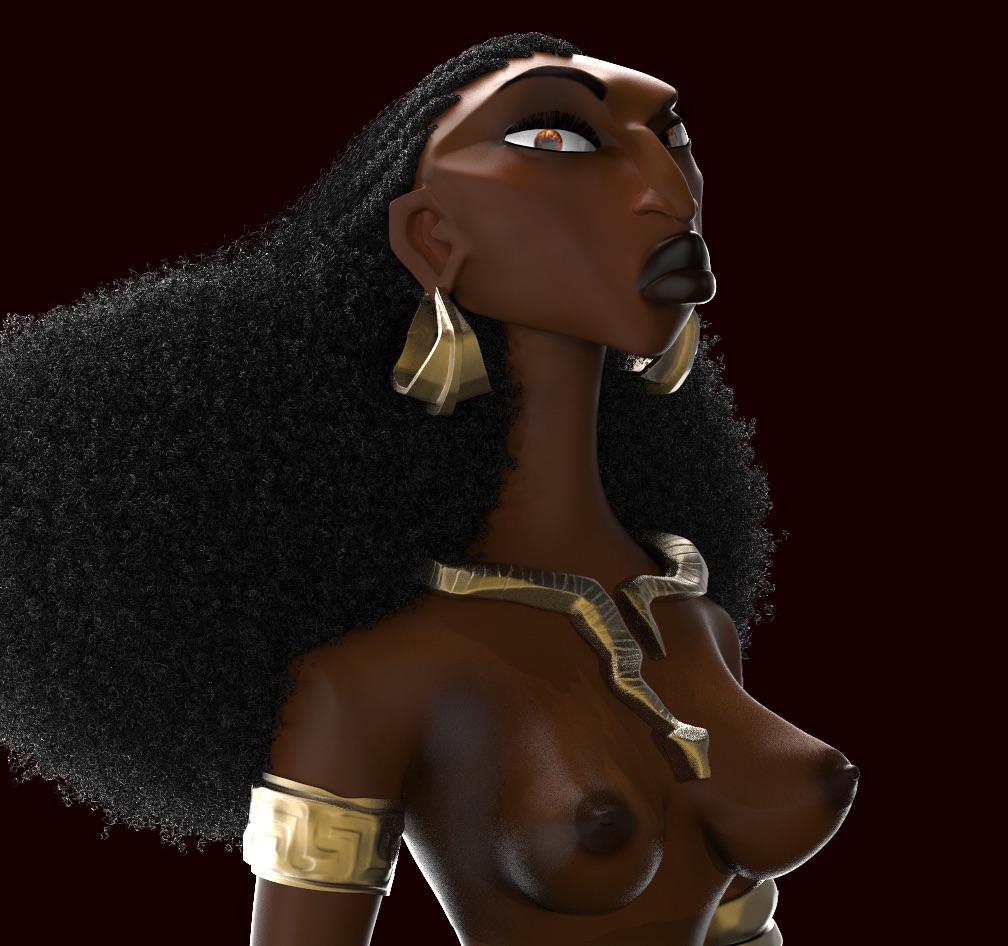 She sure looks beautiful! I like the combination of realistic lighting with cartoonish proportions, almost like a modern Disney CGI character.
Thanks man, that means a lot,
Beautiful! That hair is everything!
Thanks, i still struggle with fibermesh, i want to learn maya soon and get that into my workflow.
This is insanely cool! that hair is incredible!
Thanks, that makes me smile, the hair is always the most challenging part for me.