Hello my friends!
Here is Newt Studio's most recent science animation. We first presented it at ZBrush Summit 2019
For those of you who missed the live stream, there is a recording on Youtube on Pixologic channel.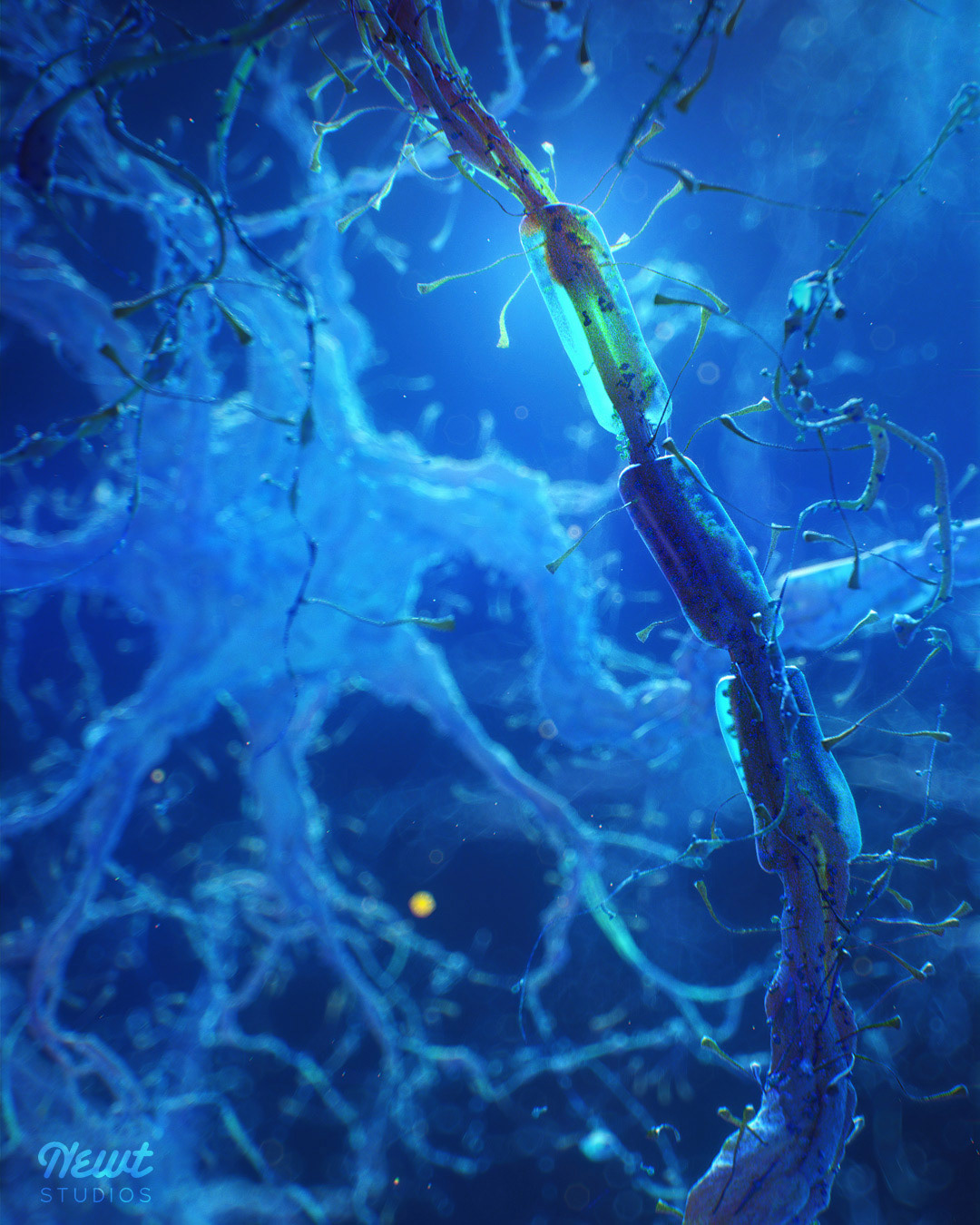 You can also see there whole process of creation of the highly-detailed Neuron model. Similar to the one you will see in the video below.
NEURAL IMPULSE from Newt Studios on Vimeo.
Now about the animation:
We called it "NEURAL IMPULSE"
Neurons transmit electrical impulses along their axons and activate nearby cells via their synaptic connections.
In this visualization, we wanted to break the mold of a typical neuron impulse animation. We dropped our camera into a network of pulsing multipolar neurons and fused a gritty edit breakdown with a driving dubstep soundtrack