This my work. I hope you like this HELLBOY.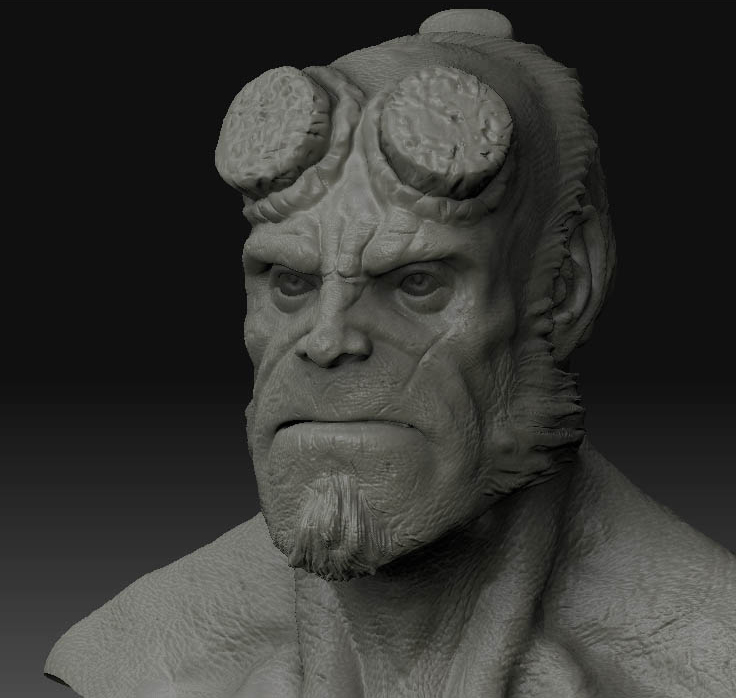 Wow nice Hellboy!! I would smooth the textures on his skin just a tad. It seems just a bit too bumpy. Great sculpt. One of the better Hellboy Busts ive seen.
Think you very much ,DAnconia .
I will do it better.

it is very nice but i think the horns could use something i think it is that the bumps go out in your and i dont remember that but i could just be me i think i is nice though