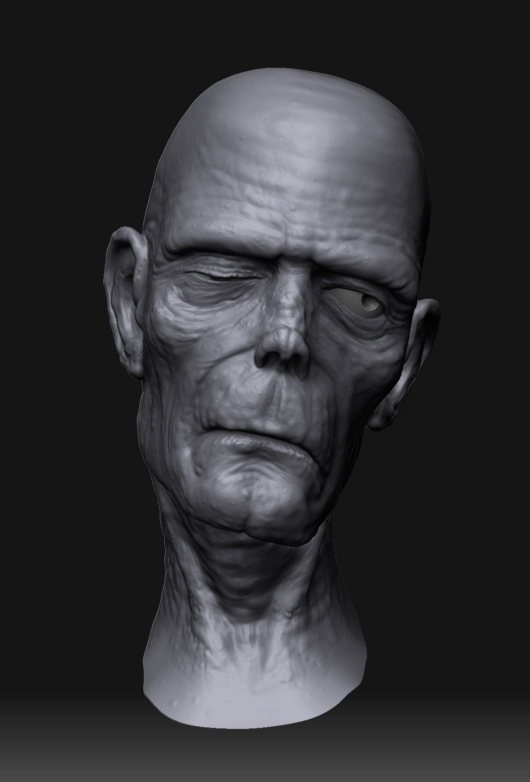 [font=Times New Roman', 'serif][font=Times New Roman', 'serif]This is really my "first" sculpture in ZBrush 3.1. All the jobs I have had over the last few years have never needed it to be used.
Now that I'm between jobs, I finally have some time to learn it. A lot sure has changed since version 2!

I started with a great default head from modo 401 Contents by Jacques Defontaine. If you have seen my website, you will notice I have a few zombie/dead heads already on my site. What can I say, I like the "Living Dead"…in fact, the of the first films I worked on in Makeup Effects was George A. Romero's "Day of the Dead".<O:p</O:p
I hope you all like it. There is really some GREAT work on this site!
I now need to make NEW sculptures…and not more a zombies.