Twitter: @iLoveTexture
Instagram: @NikieMonteleone
https://www.nikiemonteleone.com/
My first post! Finished this up not too long ago, "My Money is on the Fish" was a super fun personal project to continue my work forward a prey vs predator theme. Started in ZBrush, UV'd in Maya, brought into Substance Painter for surfacing and finished up with Redshift in Maya. This was also my first time using Redshift with my RTX and man are they a perfect match!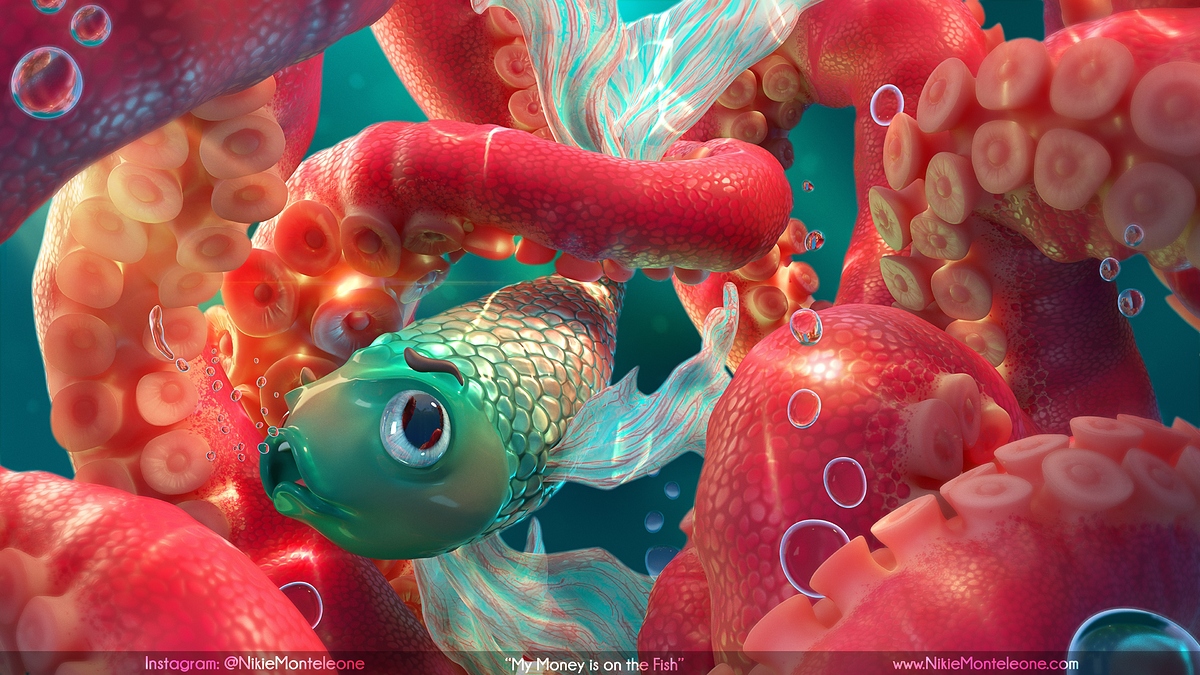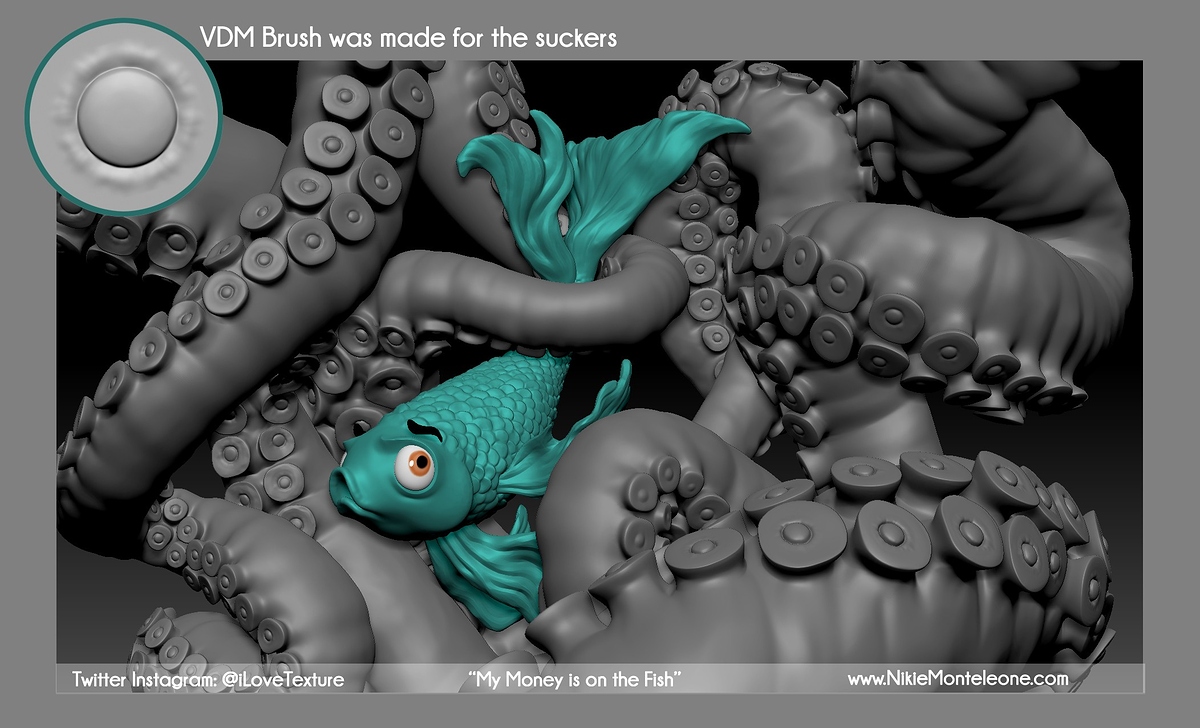 More info on my ArtStation:
https://www.artstation.com/artwork/oOEkzL
Thanks for stopping by!