Hi everyone, extremely long time lurker, first time posting my work to ZBC. I wanted to share some of the 3D Prints and wip images of those prints I have done over the past 4 years, some of my work some of friends and collaborators. I started off originally printing with the Form 1, when I revived mine from Kickstarter several years back and now I am printing on my Form 2 exclusively. I have done quite a few prints for myself but also I have been doing a lot of printing for our workshop, online store and with collaboration with other ZBrush artists.
I guess I will kick off this thread with some of my newest pieces and go back in time from here. Enjoy!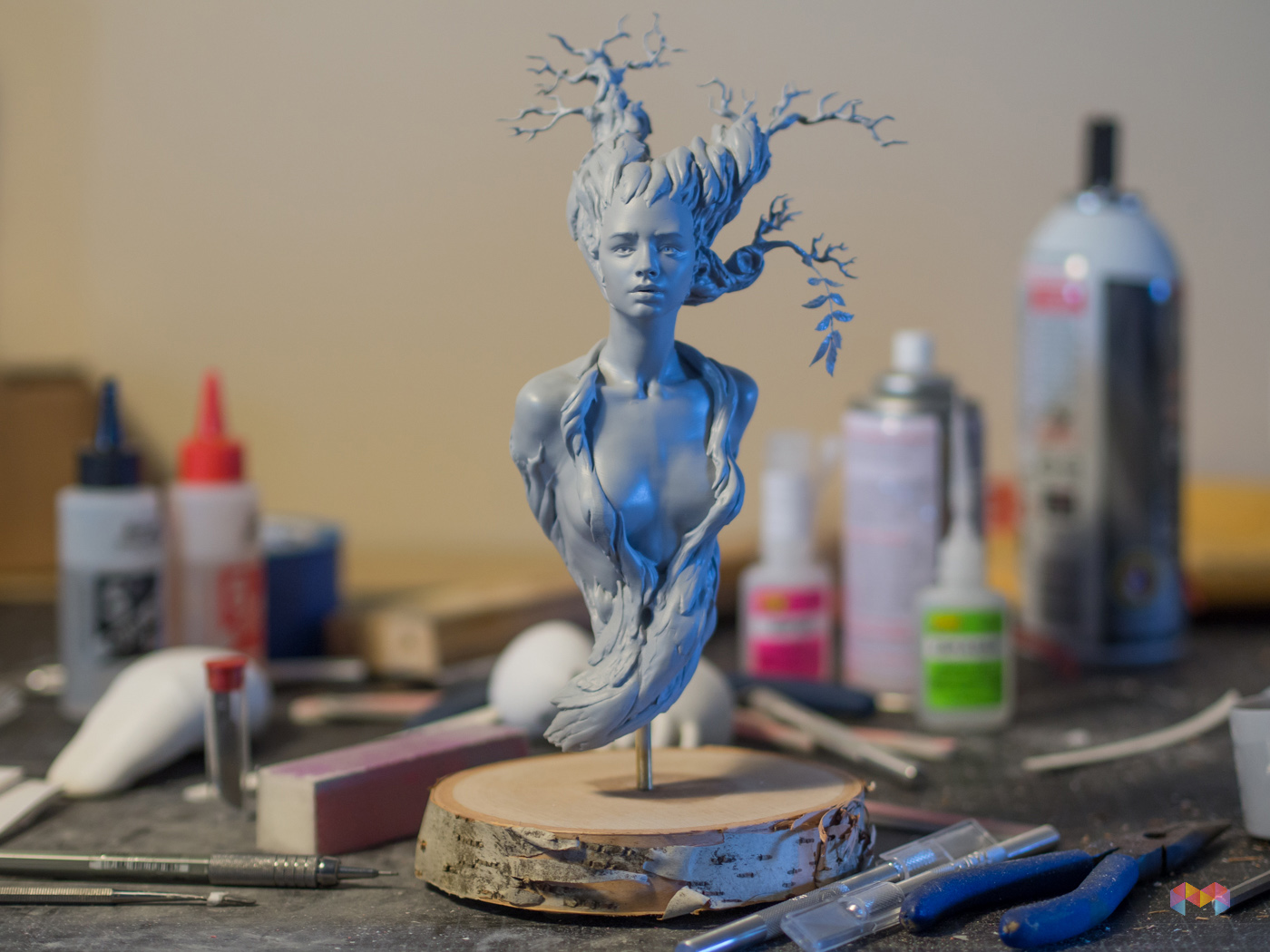 This is a character I did for the ZBrush Summit Sculpt Off. I had a chance to finish her sculpt soon after and printed her out. Total height is 9" and was printed at 50 micron. This is the largest print that I have done to date at home. She weighs 9oz (without base)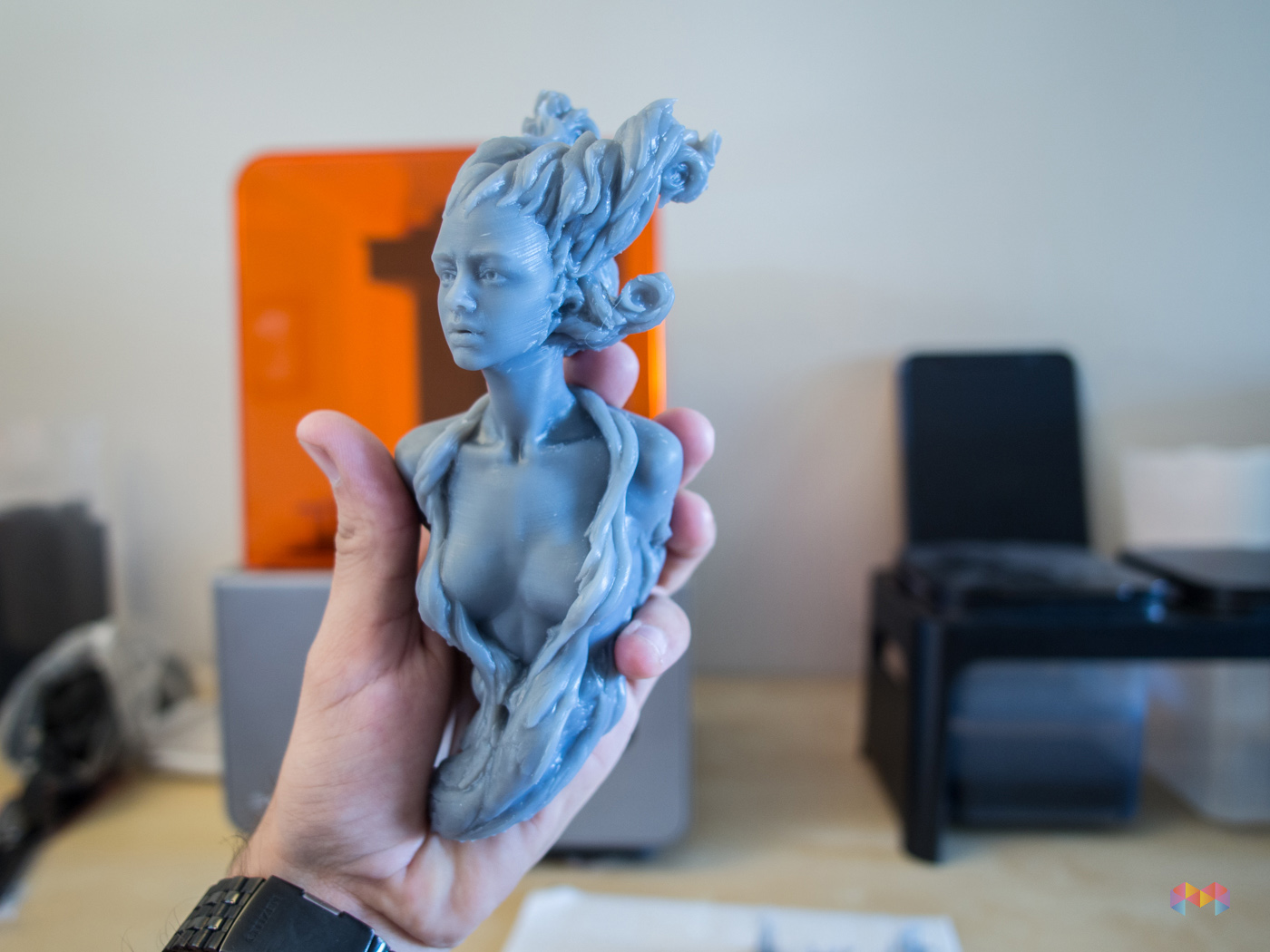 This one is fresh off the printer sans the support structures. The layer lines are visible but consistent which is great for ez-cleanup. One pass with a wet foam sanding block and it turns to glass.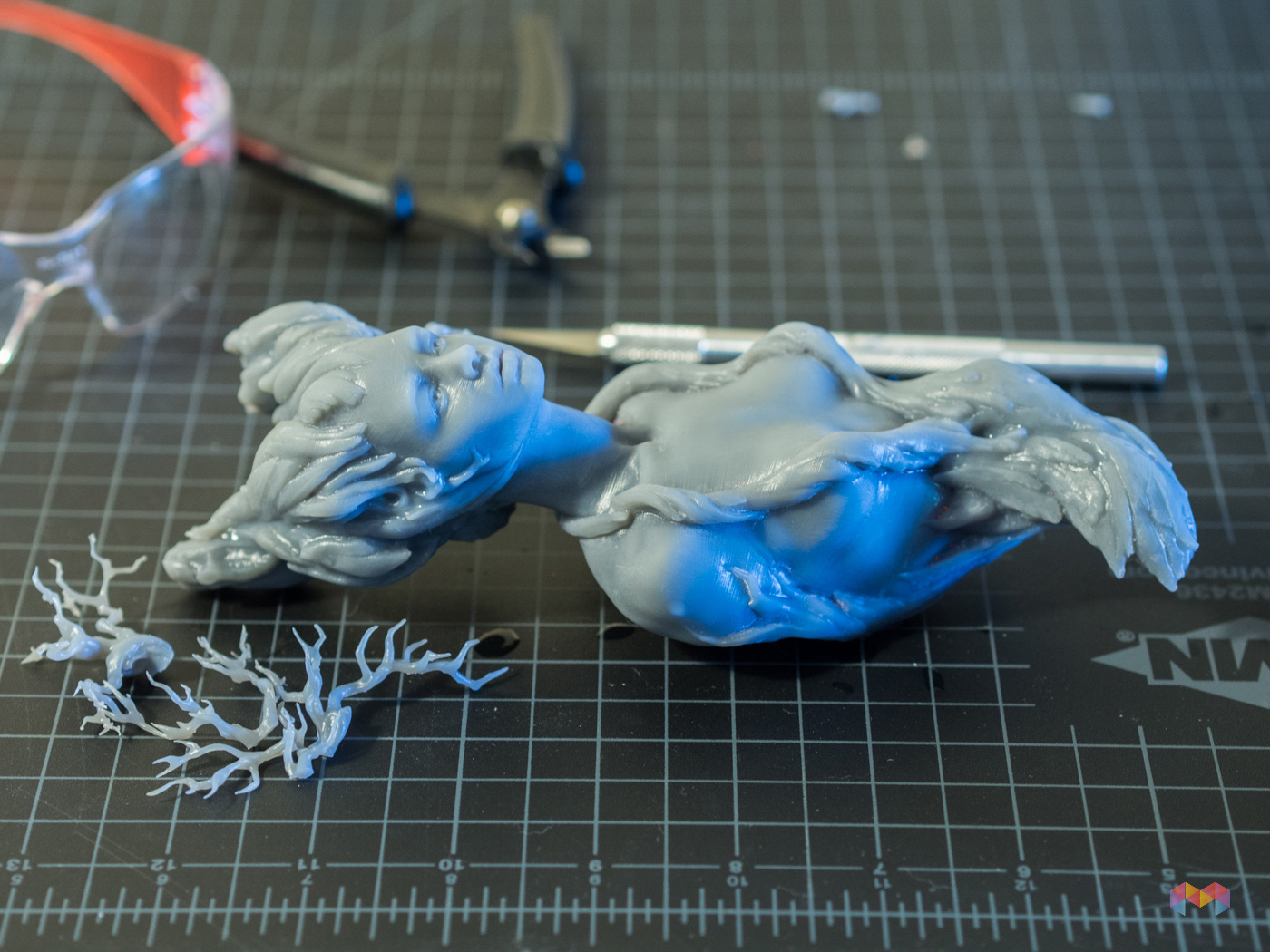 She was printed in 2 passes. Her body up to the main junctions of her branches. She used almost the whole build volume vertically in the Form 2.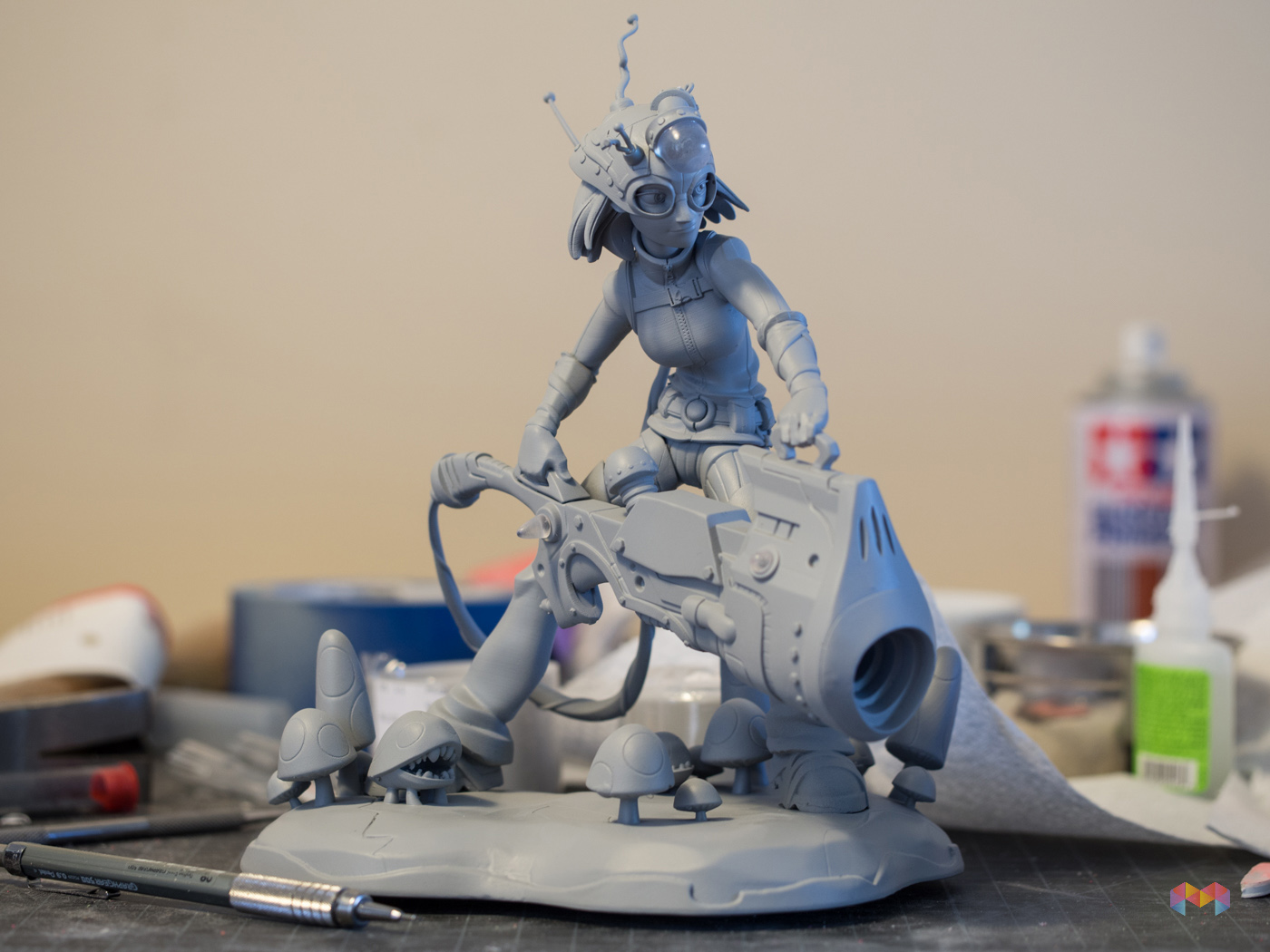 Model by: Matt Throup, Character Designed by Brett Bean. (Figure will soon to be for sale at mold3d.com) Here are some images of the print coming together. She is 8" tall from the bottom of the base to the top. She weights about 1.5 lbs in total.



Here is the original breakout that I did for the 3D Print.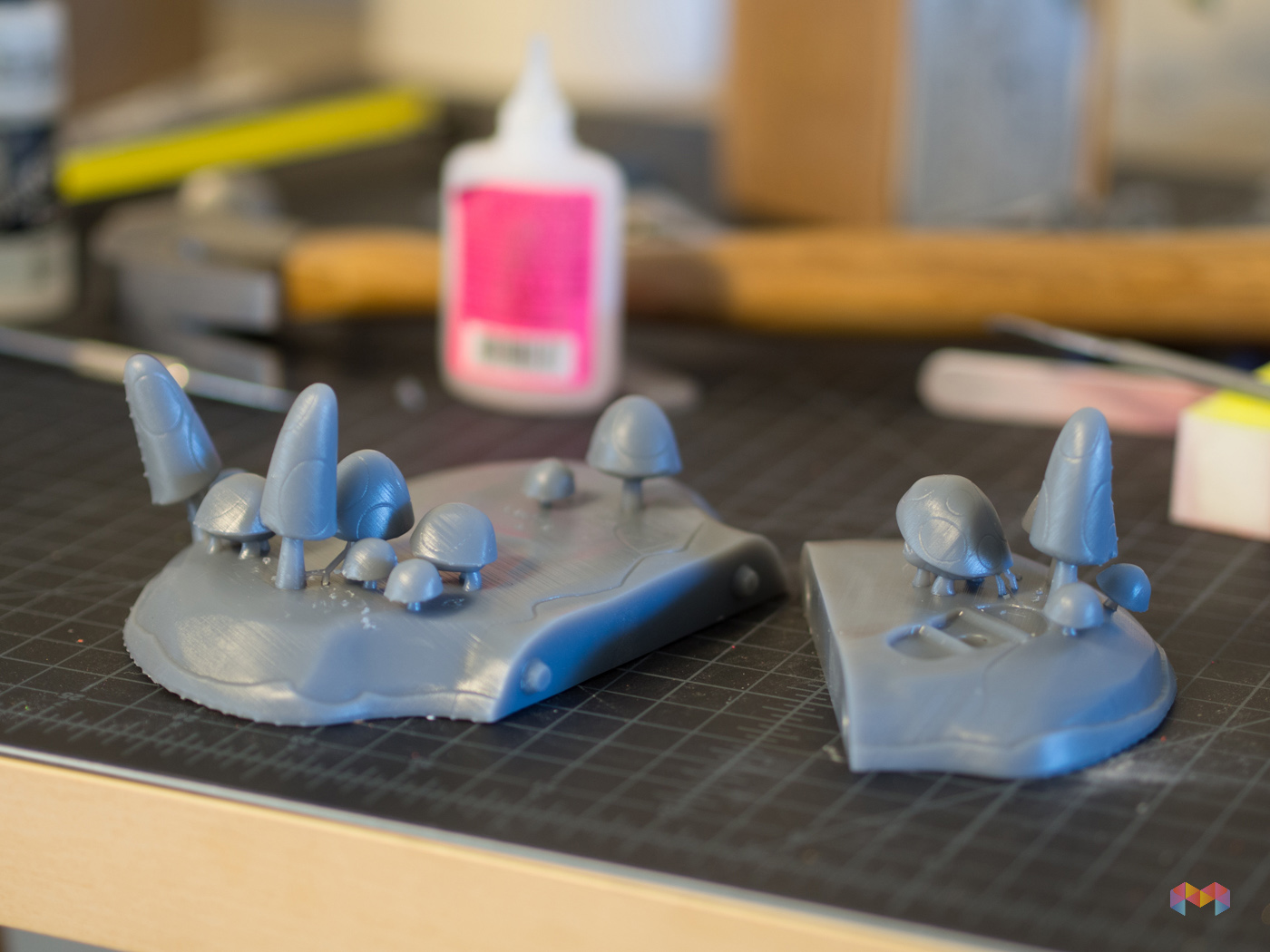 The base had to be printed in 2 parts, as it was too large for the build volume in my Form 2.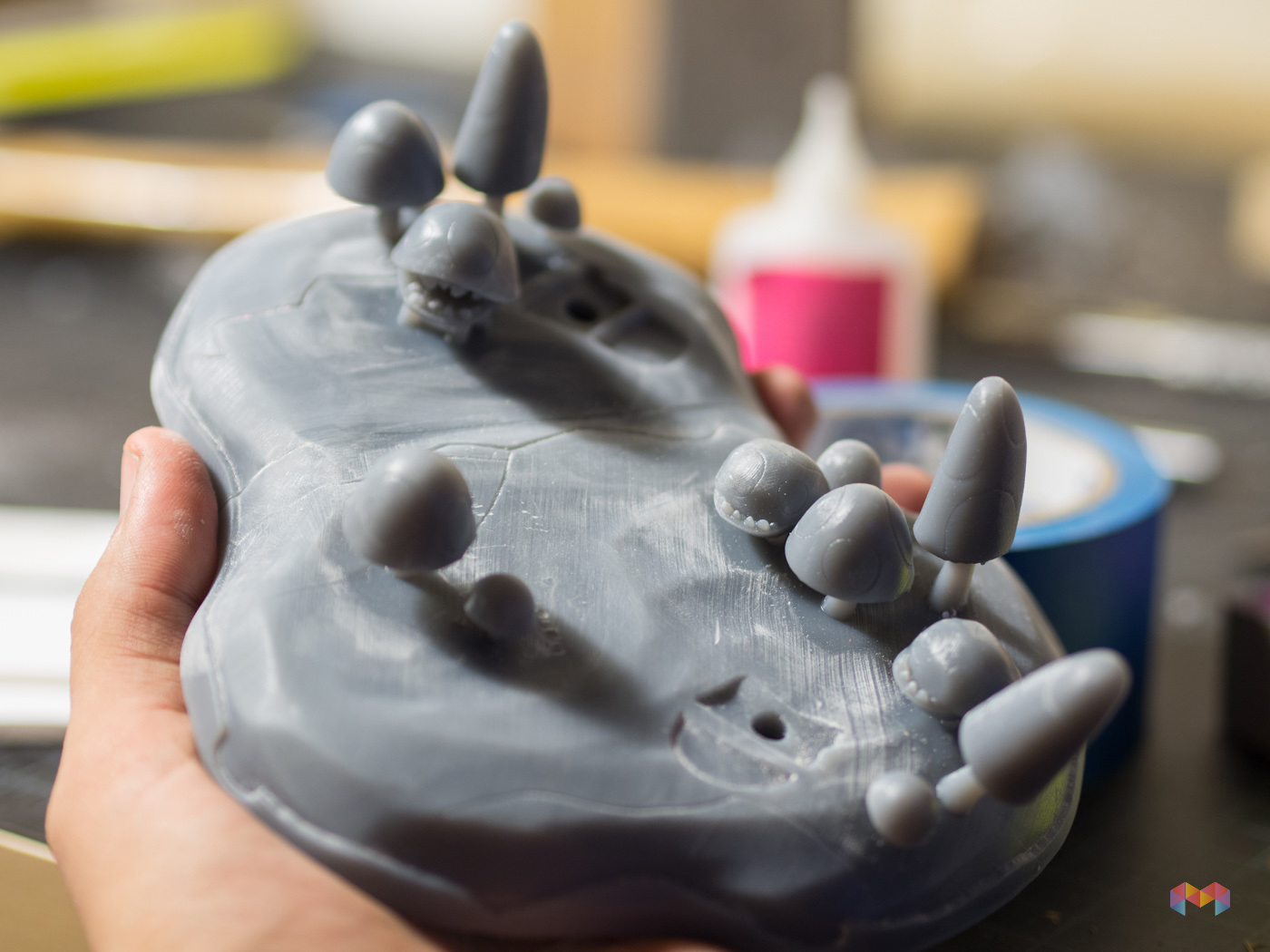 Assembled and almost finished cleaning up the seam.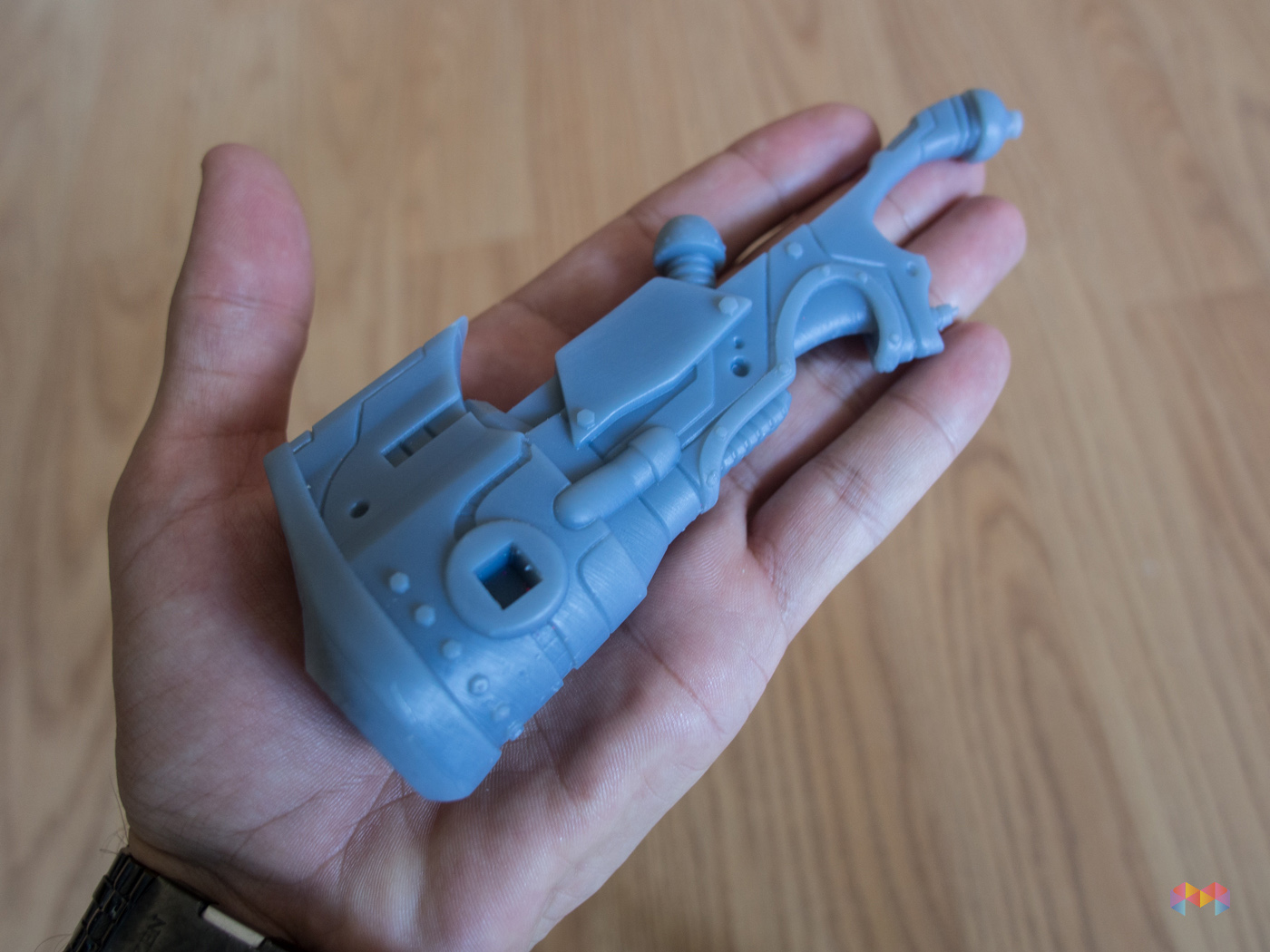 The Shroomers vacuum. No post work yet.
Might be needless to say but ZBrush has been a crucial tool for me doing all of my prints. Also, if anyone is interested I am also teaching a new mentorship class at mold3dacademy next month. If you are interested in learning how to print your characters and get a similar print done of a character, be sure to check it out.
Thanks for looking and there is more to come!
Attachments