Hi folks!! This is my DWIII entry!! Unfortunately I couldn't get in top 50, but it was very good experience for me =) And Next year I will be more cruel, no doubts

Character description:
Name: Fury
Race: Goddess
Class: Warlord
Artifact Type: Air/Lightning
Well, Fury is a goddess of chaos!! Nobody knows how old is he. She uses Lightning Sword that gathers it powers from a piece of mineral which is part of the thing, that blown and created our universe lot of thousands millions years ago!! This is a piece of pure energy!!! The artifact is so powerful that can cut the matter of time and space to teleport you in any time or in any place. It can even destroy whole planets. This sword is a cause of ruin of many civilizations!! And since he got this sword, she isn't so mercy.
[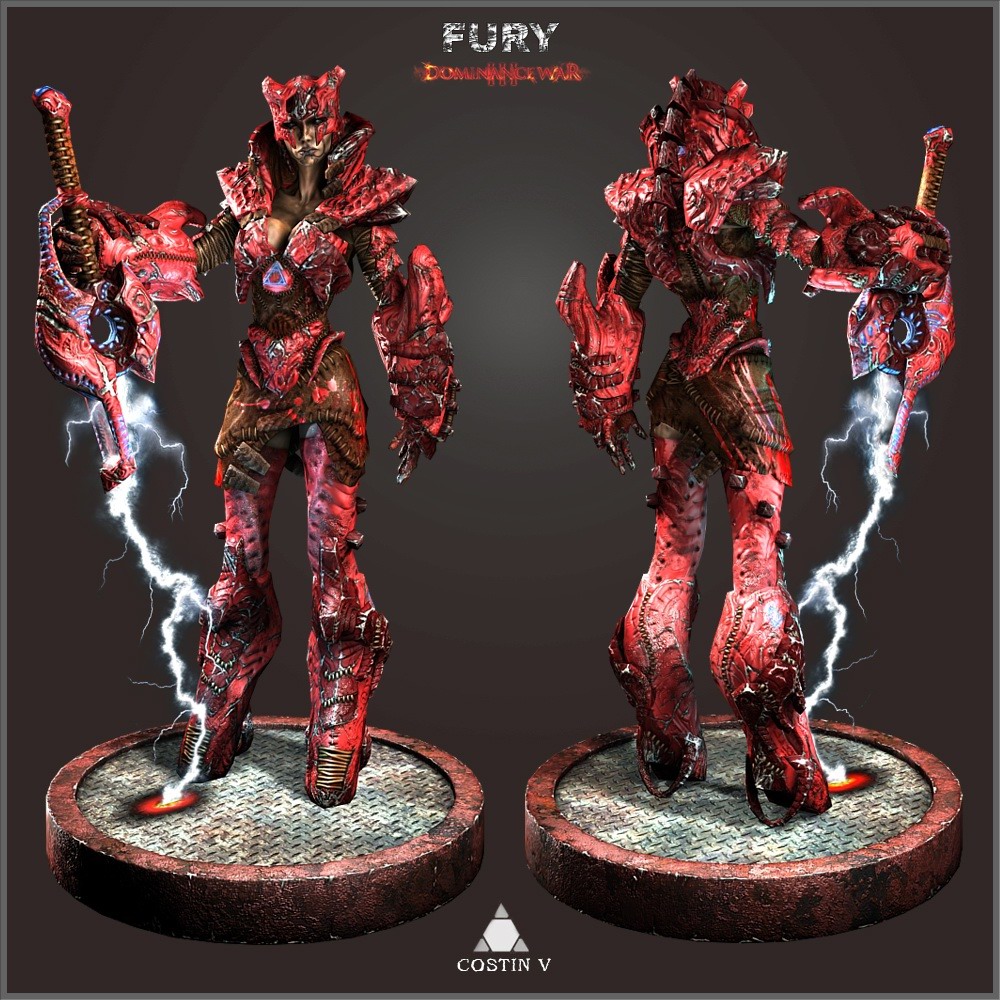 ](javascript:zb_insimg('93390','Texture_sheet.jpg',1,0))

Attachments