As a traditional sculptor I have to admit this is the most intuitive modeling program on the market aside from freeform! I've been fooling around with modeling/texturing in zbrush and I really enjoy the experimentations so far. Theres only one freakin' problem…Utilizing a good pipeline for animation.
Since the dispmaps usually cannot accurately displace geometry detail for an entire creature(sliced off body parts :i.e.head arms legs, etc)…I have resorted to using multidispmaps…
However,using the multi-dsiplacement feature has proven to be extremely frustrating…The process is very time consuming …Plus dealing with buffer zone borders between maps …Arrgh, not fun:-(!!!..My hats off to the boys at Weta!!.., Maybe one of them will see this post and share some trade secrets.
Does anyone know if there are any comprehensive tutorials about the zbrush animation pipeline(aside from gnomon's)?
-Booyakasha:D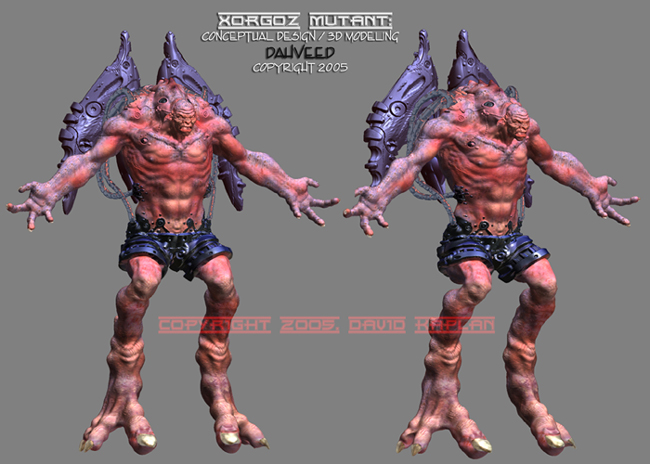 "Nothingness must overpower omnipotence in order to create"/…I guess thats why there are so many starving artists:-)"
Attachments